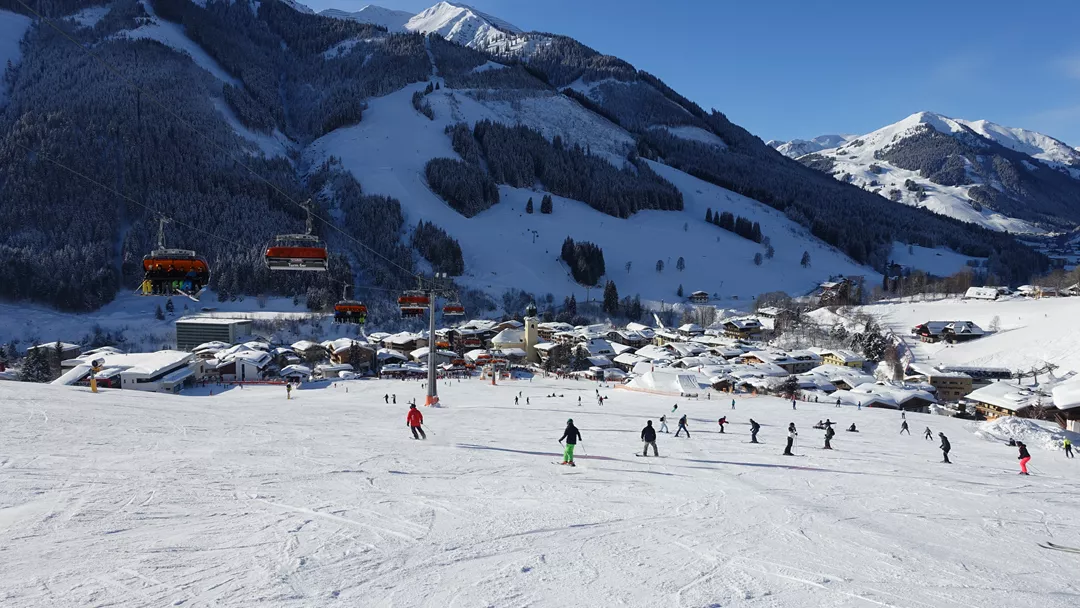 Height: 1003 metres

Famous for its après-ski

Large, modern ski area with many restaurants

Good choice of accommodation for all budgets
Saalbach and Hinterglemm are often mentioned in the same breath, but the popular villages have each retained their own unique character. Like its neighbour, Saalbach has a pedestrianised village centre with a vibrant atmosphere. The streets are lined with shops, restaurants, hotels and many, many après-ski bars! In the morning, the most diehard skiers are already out the door by the crack of dawn to take advantage of the 250km of slopes in the Skicircus Saalbach Hinterglemm Leogang Fieberbrunn!
Saalbach is linked to the Skicircus by means of various lifts, as well as a ski bus for those staying in accommodation further from the centre. Compared with Hinterglemm, the village centre in Saalbach is quite posh, full of name-brand shops and glitzy four- and five-star hotels. To complement your ski holiday Saalbach offers a range of other activities, such as tobogganing at the Spielberghaus, snowmobile driving and ice carting. If the weather isn't cooperating you can also visit the ski museum to learn more about the history of skiing in the region.
Skicircus Saalbach Hinterglemm Leogang Fieberbrunn
The Skicircus Saalbach Hinterglemm Leogang Fieberbrunn is ideal for beginners and intermediate skiers, with many kilometres of blue slopes. Advanced skiers will have a tougher time, although there are several black slopes that offer a challenge. The majority of pistes in the Skicircus are sunny thanks to their southern orientation, and there are various mountain restaurants spread throughout the Skicircus where you can enjoy a drink on the terrace. When it's a little too sunny, more than 400 snow cannons ensure the snow quality is always up to scratch. A must-do on your first ski holiday to the Skicircus is The Challenge, a 68km ski circuit whereby you can get to know every corner of the ski area. There are also plenty of non-skiing activities to try at the Skicircus. https://www.snowplaza.co.uk/blog/21546-non-skiing-activities-skicircus-saalbach-hinterglemm-leogang-fieberbrunn/
Freestyle opportunities in and around Saalbach
Snowboarders and freestyle skiers at the Eben im Pongau have a wealth of options. Advanced freestylers are best off heading to the Nightpark in Hinterglemm or the Nitro Snowpark in Leogang, both of which are world-class terrain parks with challenging jumps for advanced freestylers. If you're still learning, the Learn-to-ride park in the Bernkogel offers gentler jumps. The Bernkogel is also home to a boardercross and another fun park. Film yourself for free on the Skimovie slopes and show off to all your friends and family later!
Cross-country skiing at Saalbach
While Leogang has some options for cross-country skiing, the Skicircus as a whole is not necessarily known as a cross-country skiing destination. Cross-country skiers can head to nearby Zell am See, which offers an extensive network of cross-country skiing trails.
Winter hiking options at the Skicircus
Winter hiking enthusiasts have a lovely environment to explore around Saalbach. Take the trail from the Zwölfer-cabine to the Ellmaualm mountain restaurant and from there work your way back to Hinterglemm. From Saalbach it's a beautiful hike through a lovely valley on the way towards the Spielberghaus.
Families more than welcome
Saalbach doesn't market itself as a family-friendly destination, but in fact the ski resort offers a multitude of activities for families with young children. The childcare and ski school are both more than decent, and it should be no trouble to find English-speaking instructors. There are also several hotels that cater specifically to families with children.
Après-ski in Saalbach: let out your inner party animal!
Saalbach's reputation as an après-ski hotspot is well-earned. From traditional ski huts to trendy lounge bars, après-ski at Saalbach comes in all shapes and sizes. Après-ski enthusiasts of every description will find something to satisfy them here, whether in the village or right on the slopes. Institutions such as the Bauer's Schi-Alm, the Hinterhag Alm and the Maisalm get the party going before the ski day ends, while bars like the Underbar in the village pick up where the mountain restaurants left off. If you want to party into the very wee hours, head to neighbouring Hinterglemm.
Photo gallery of Saalbach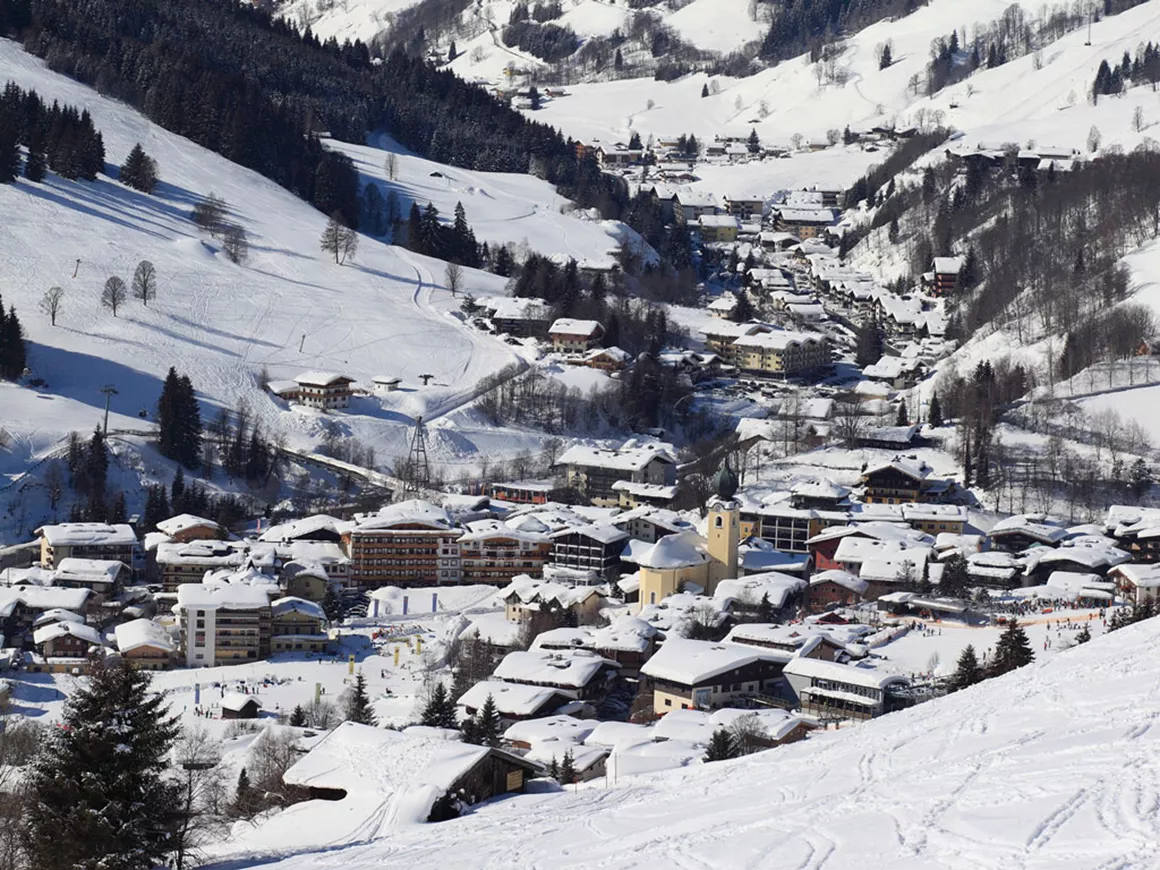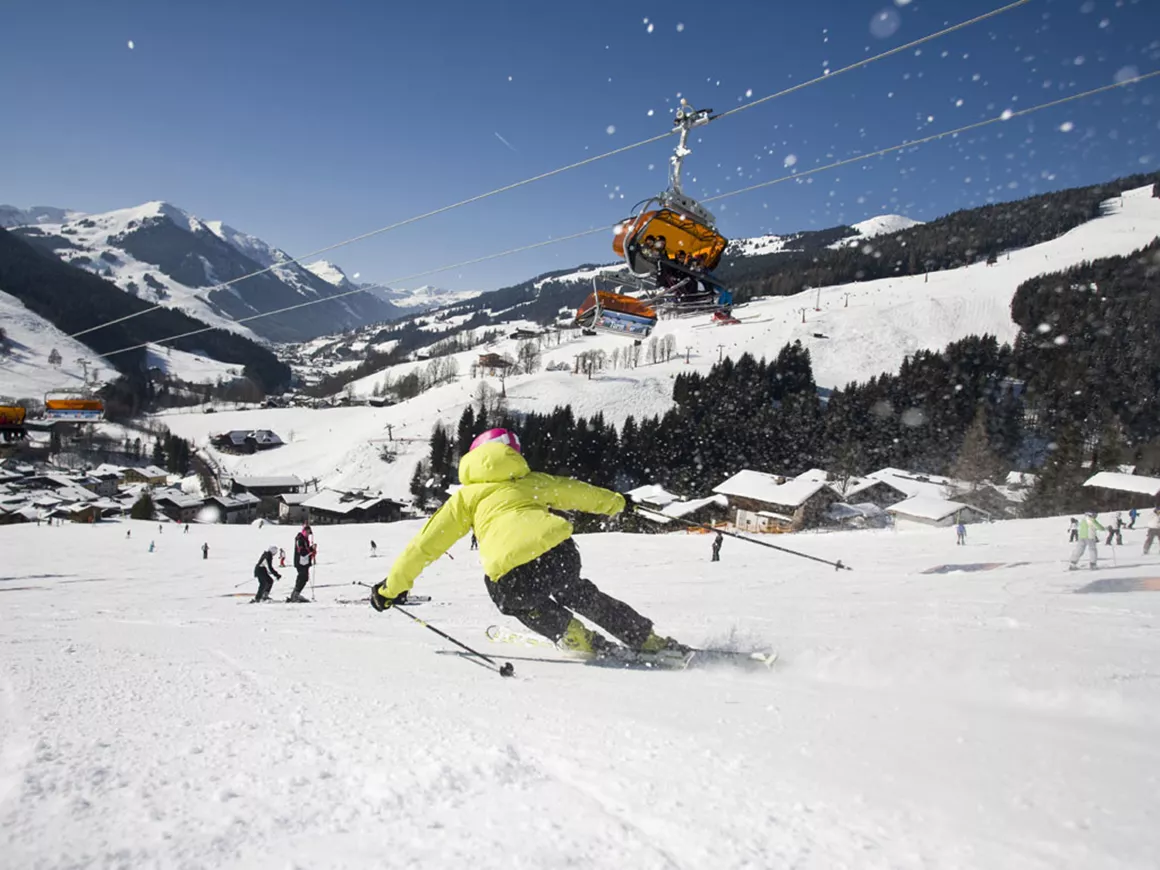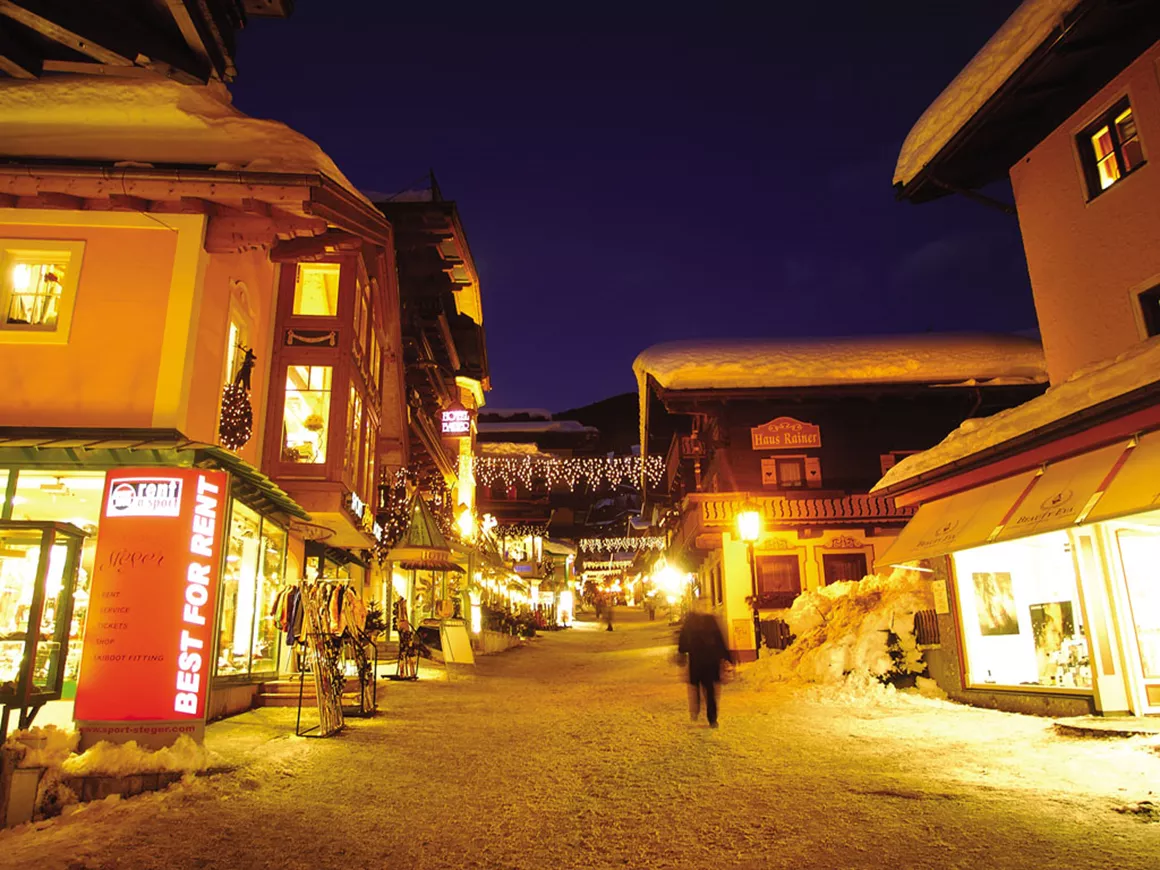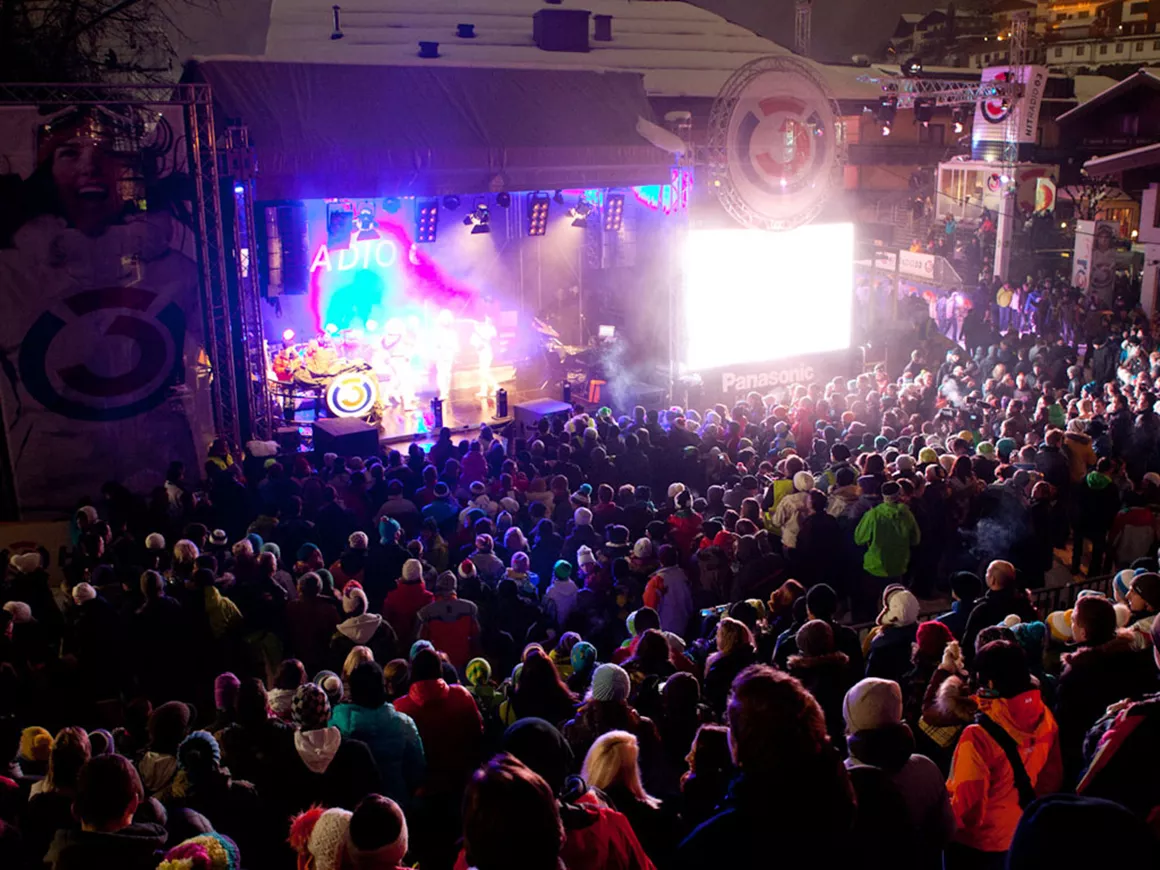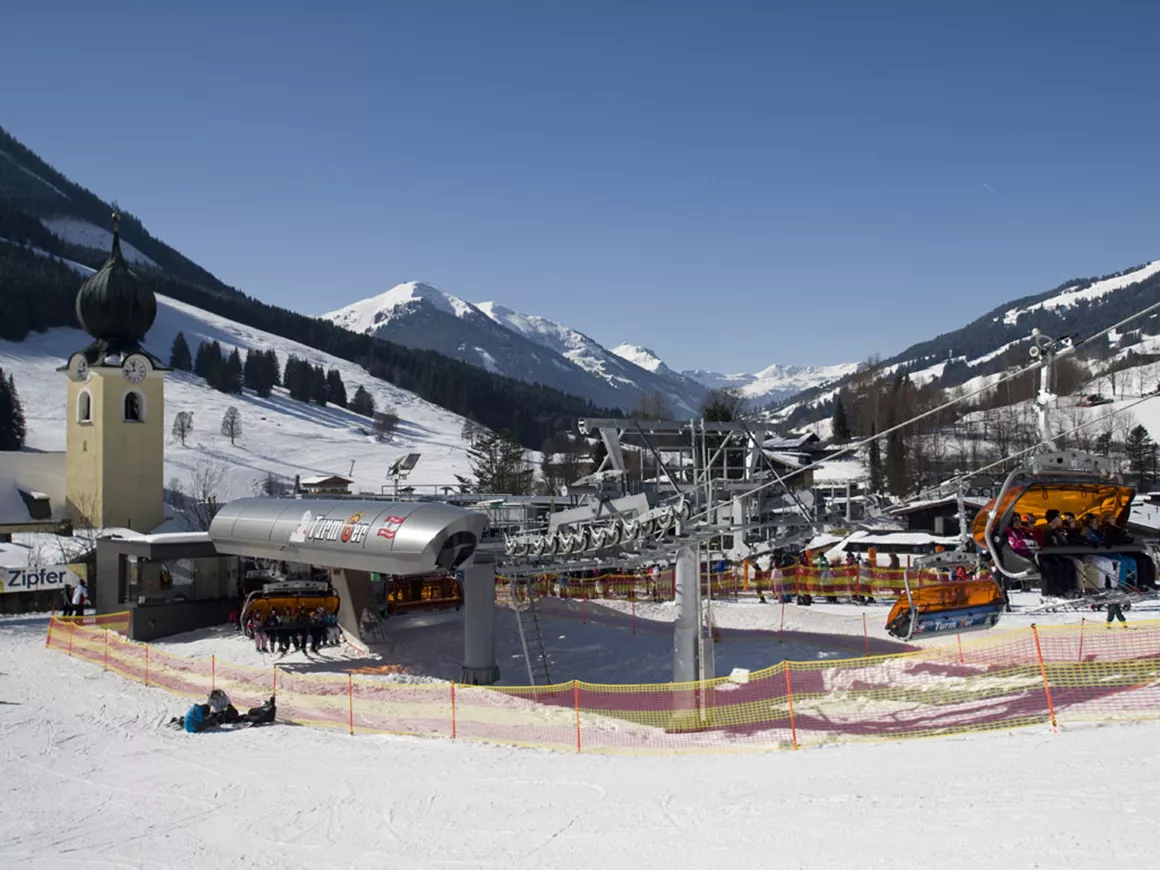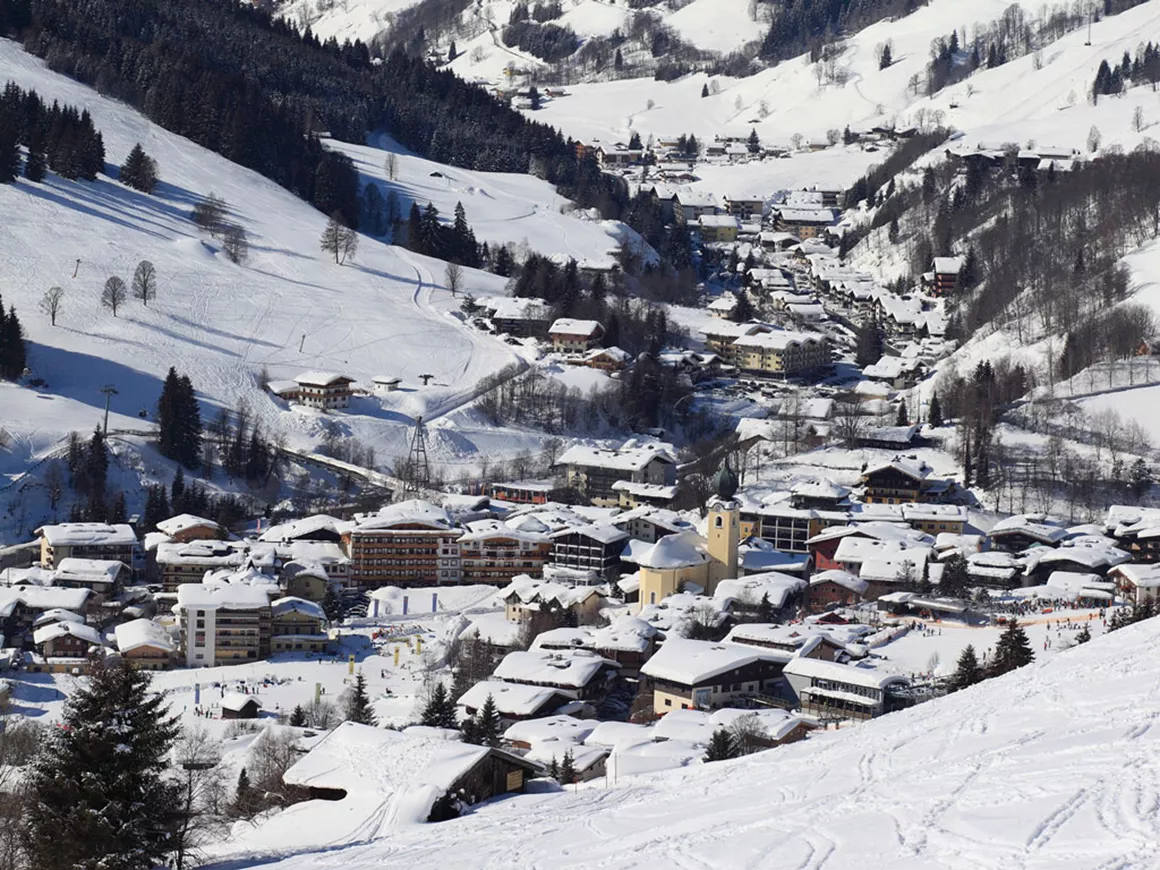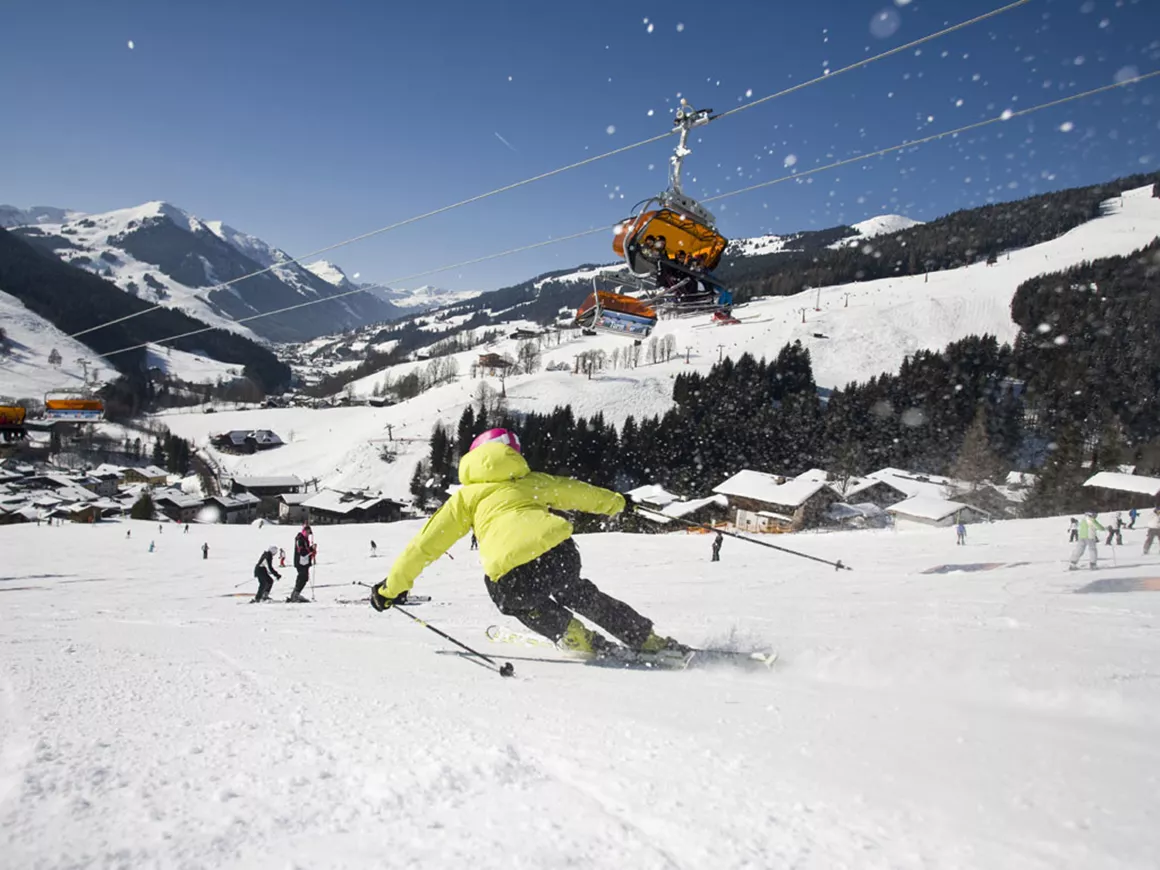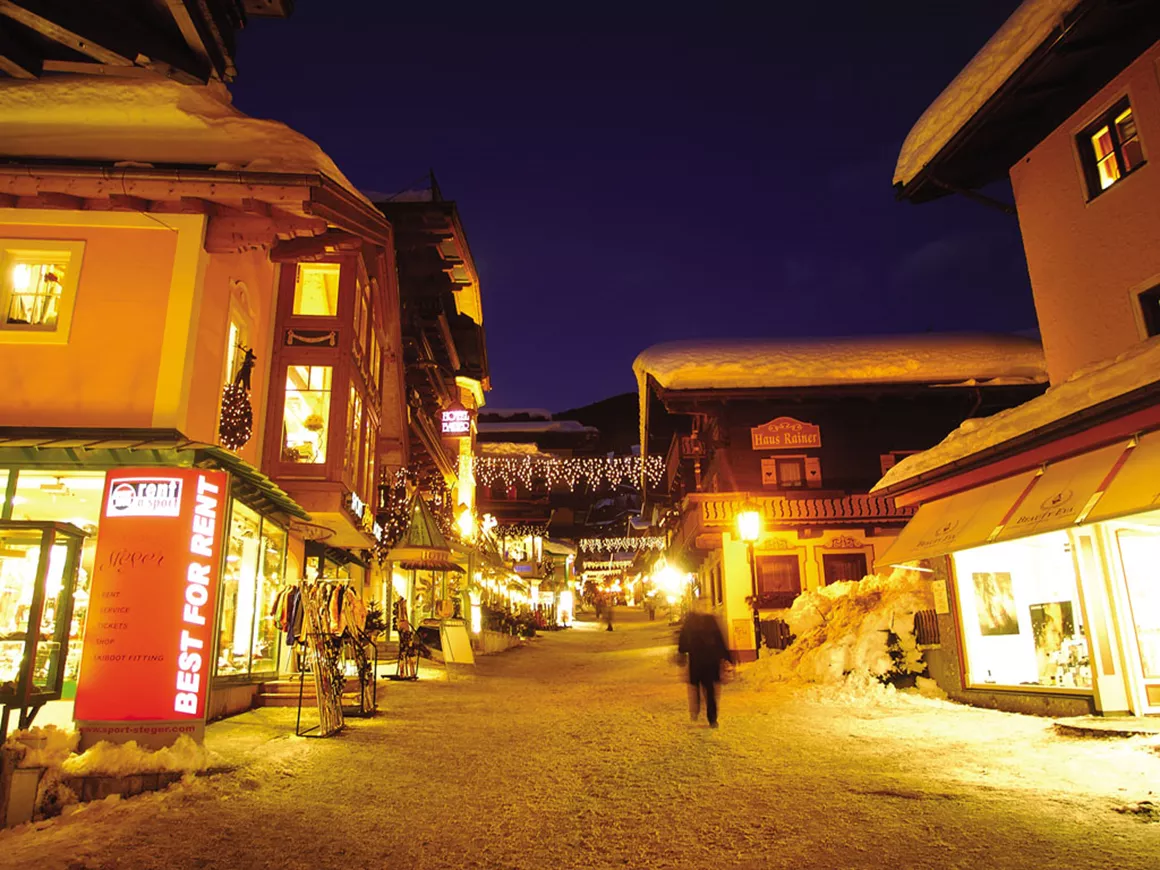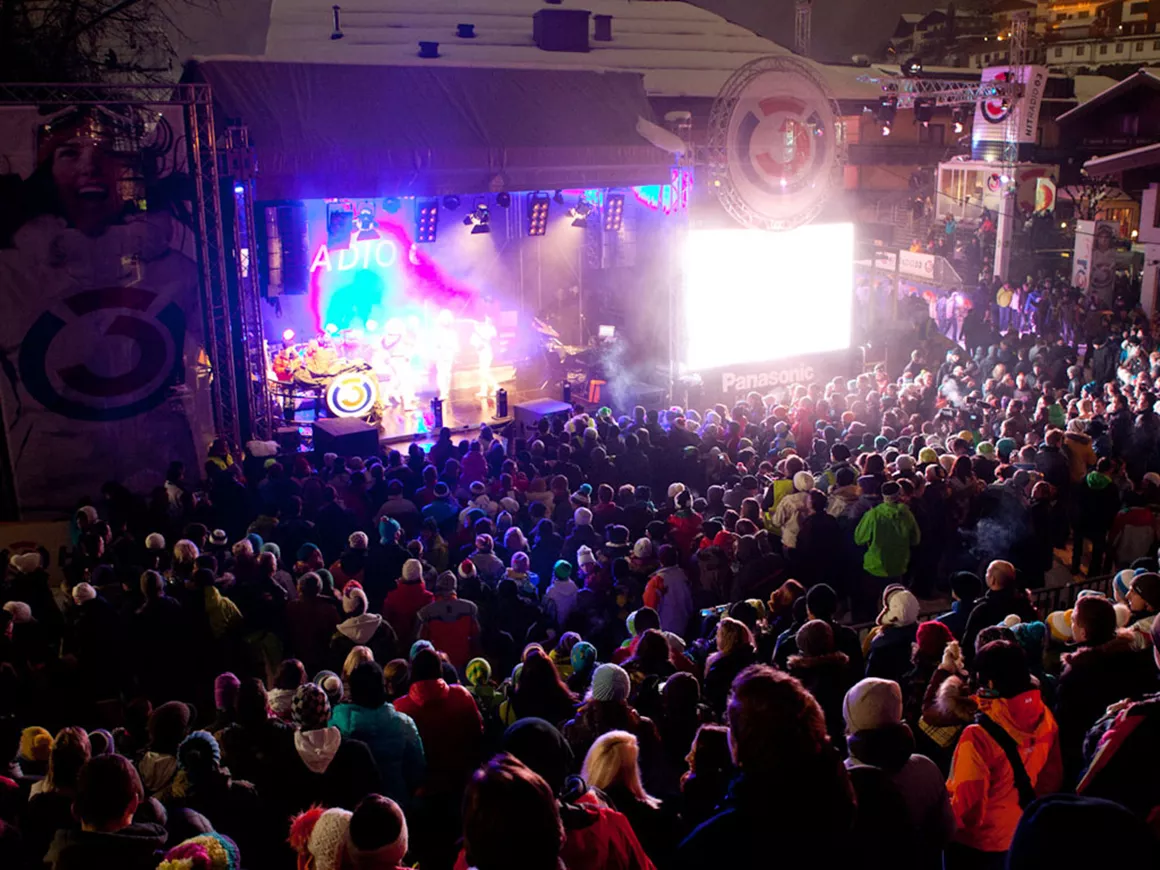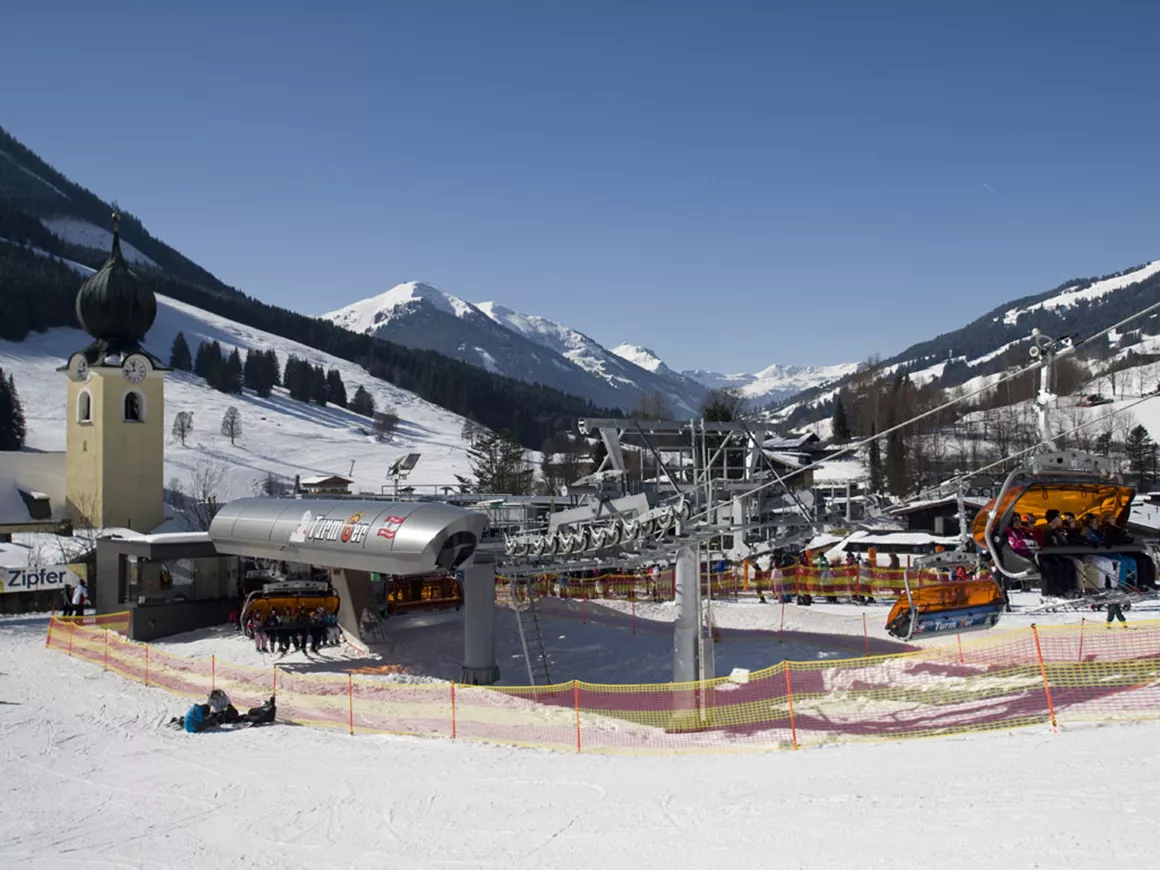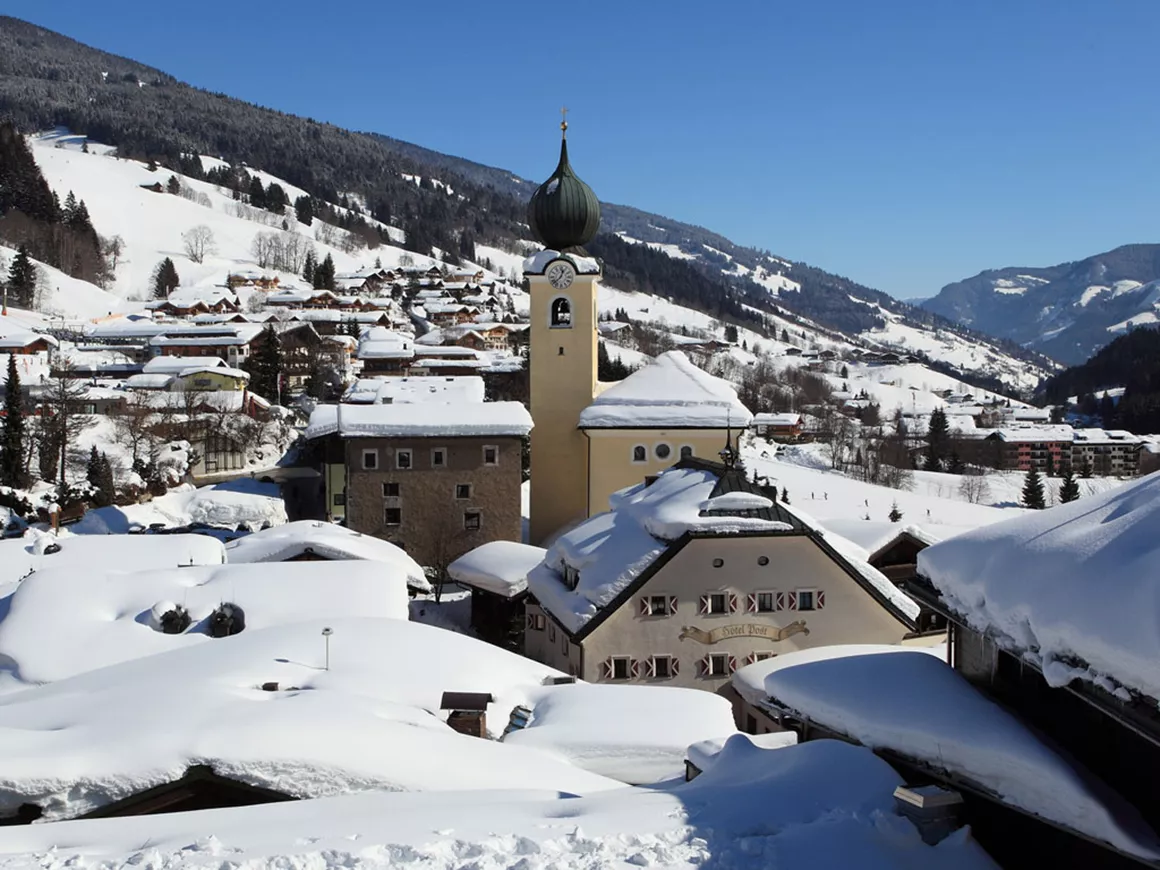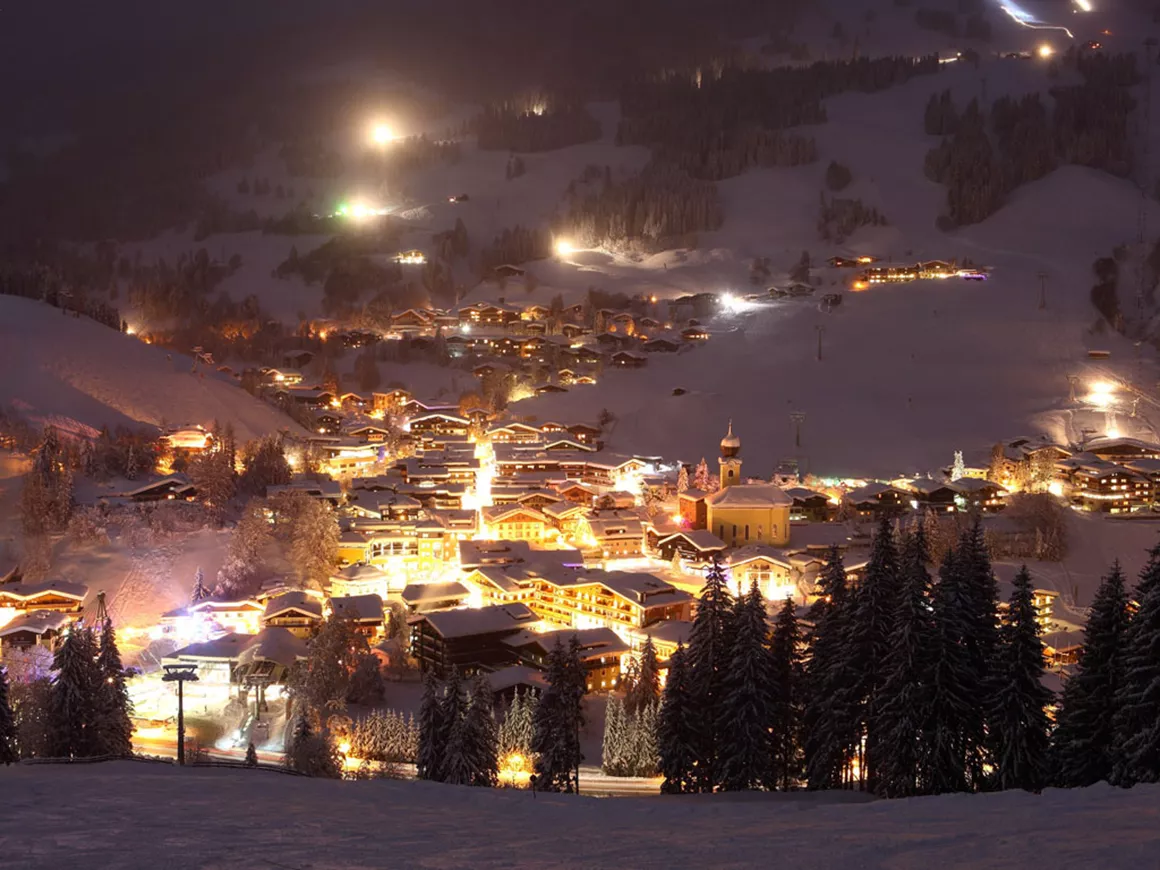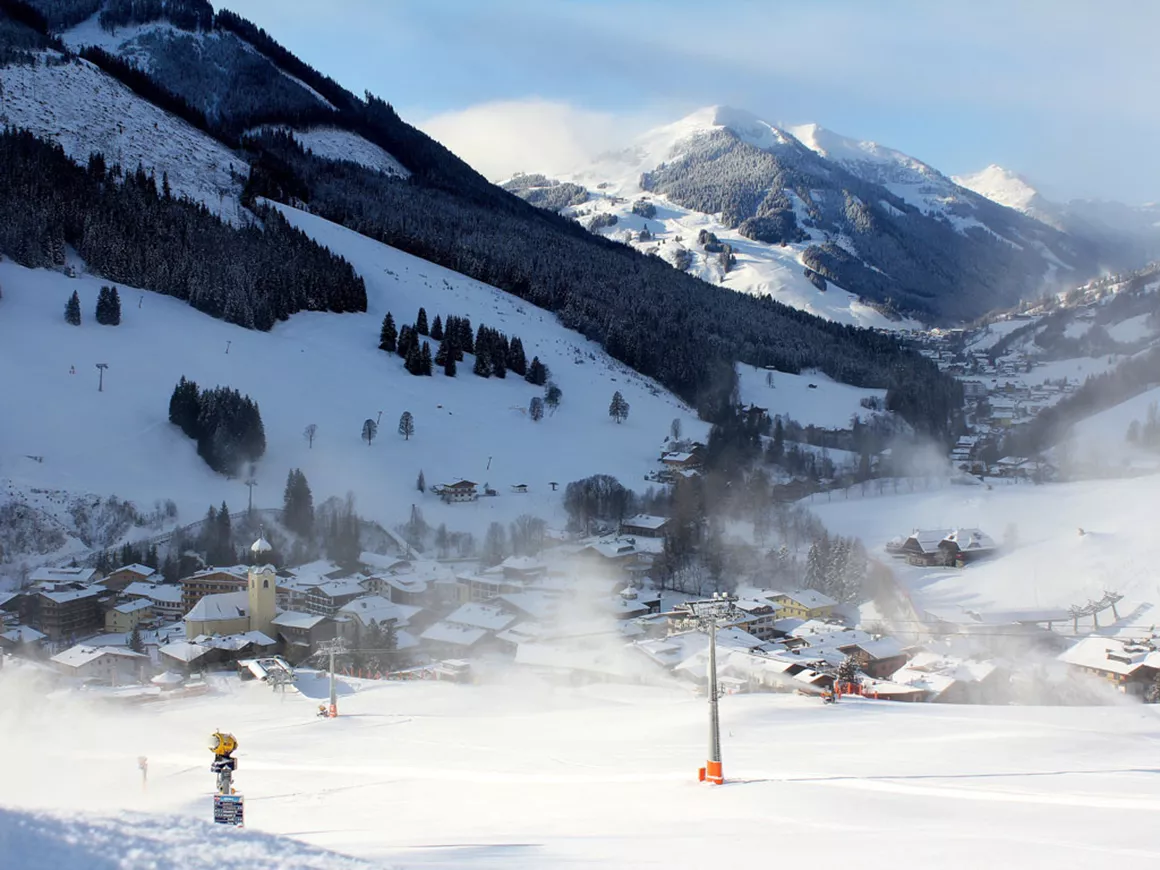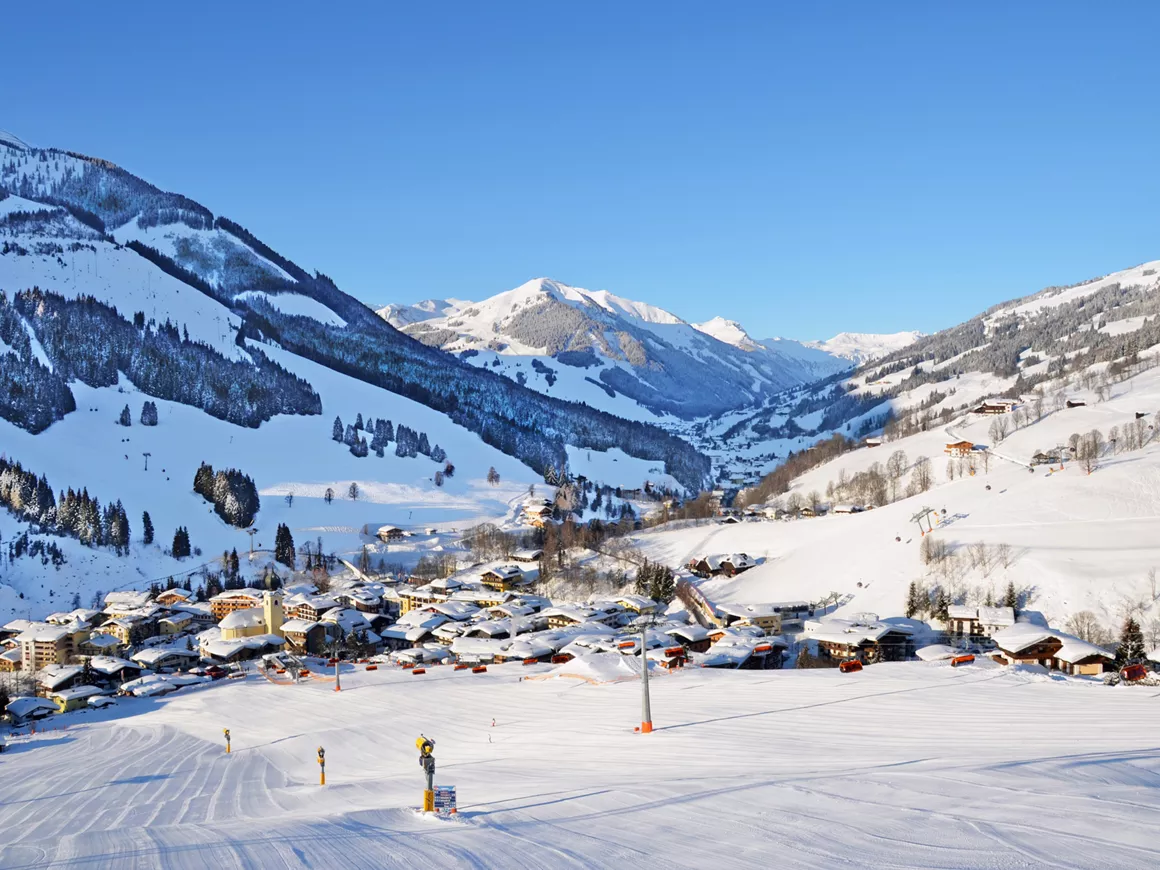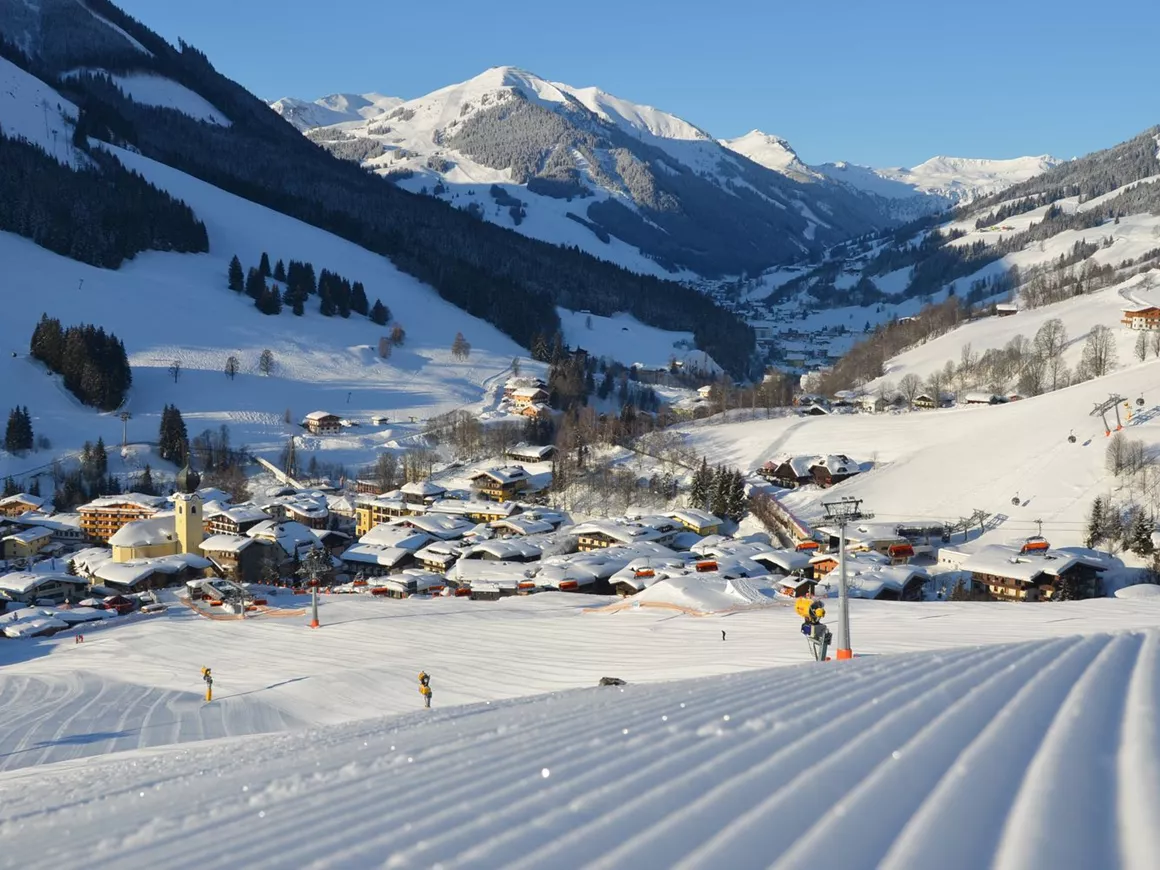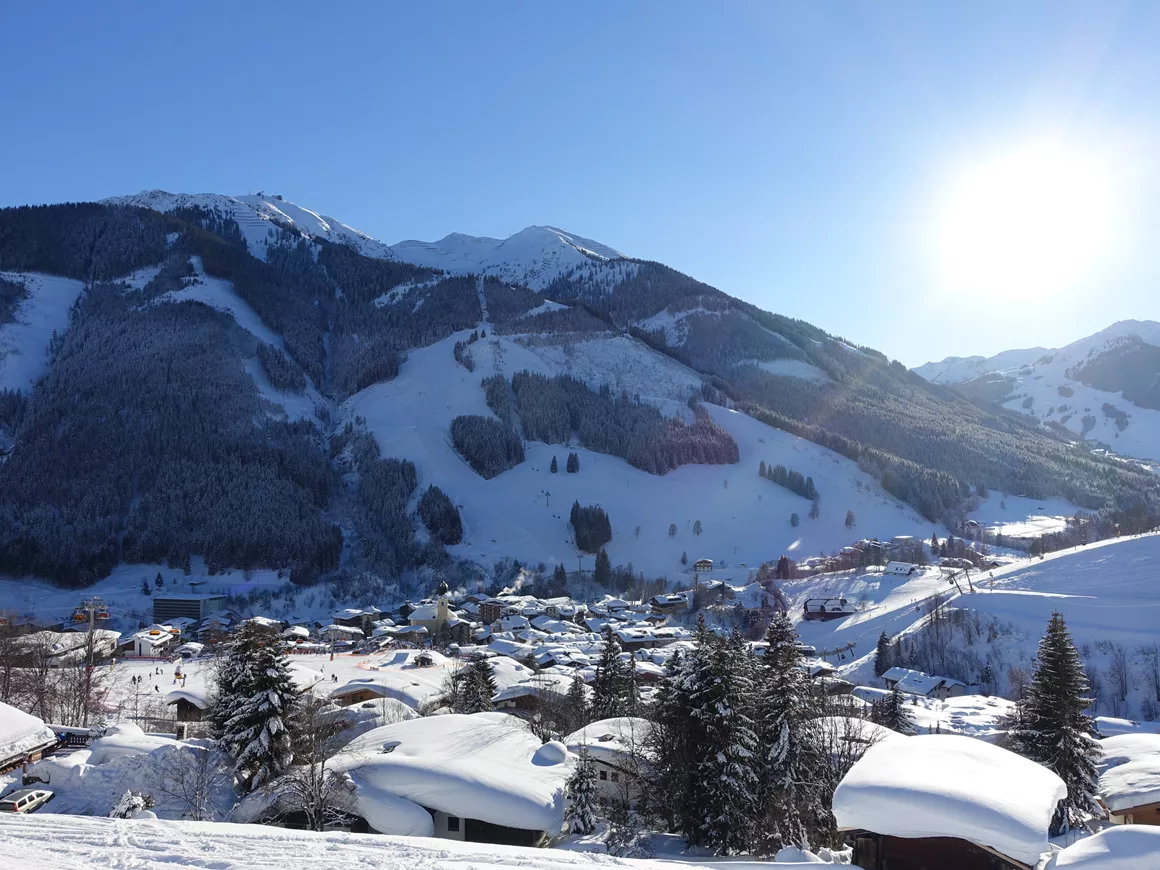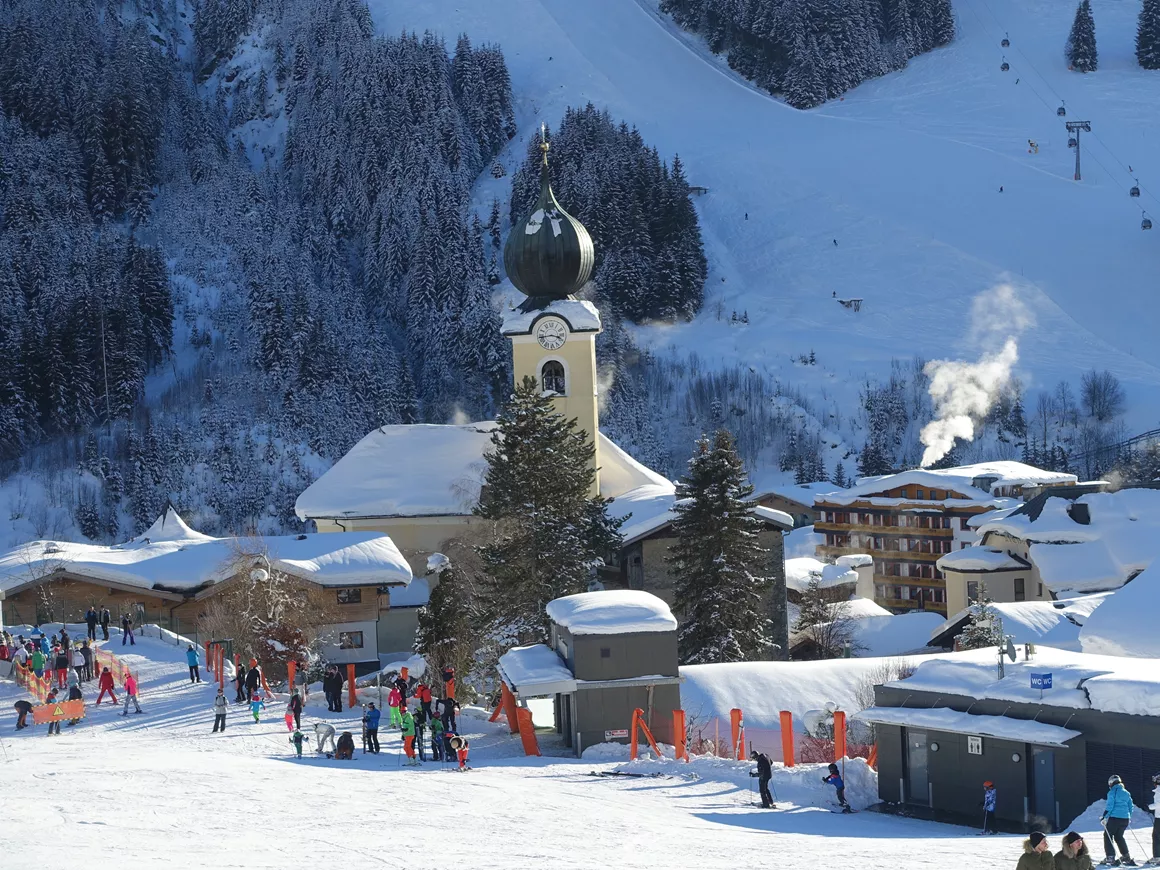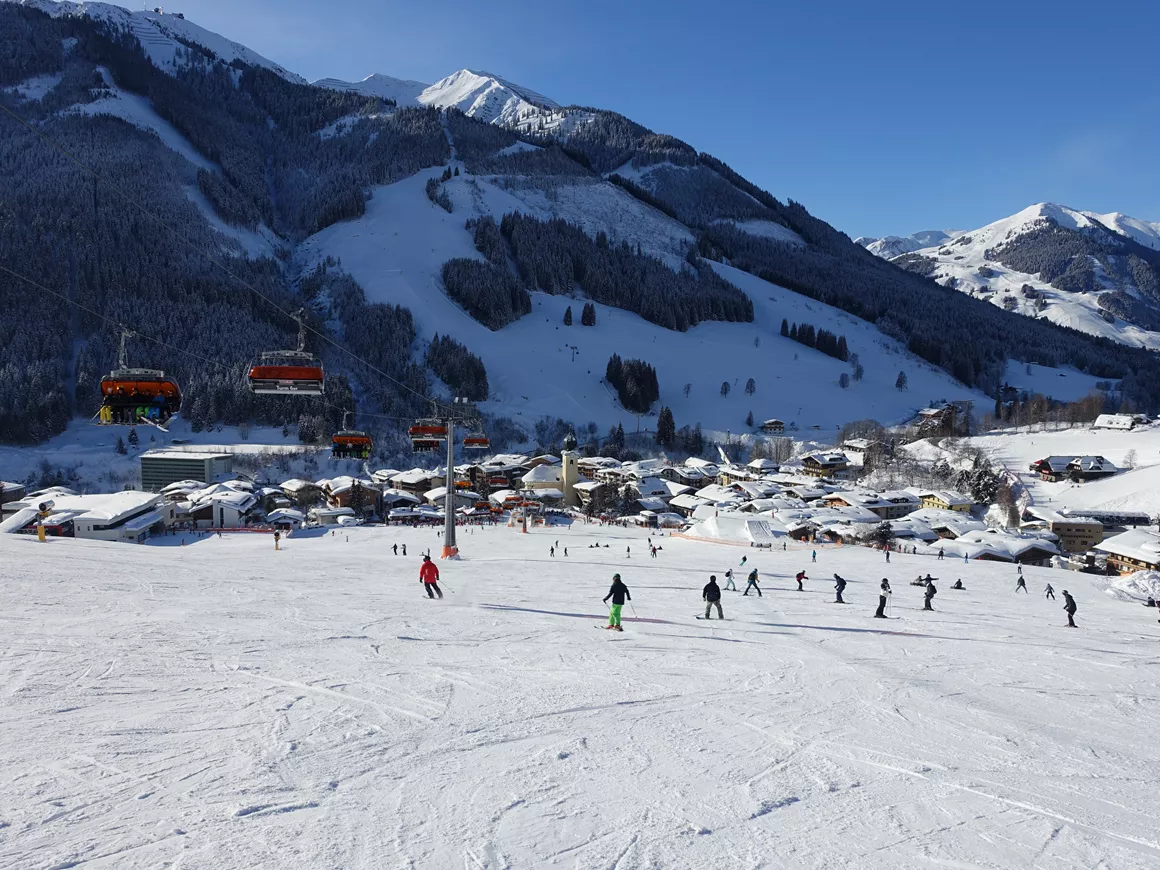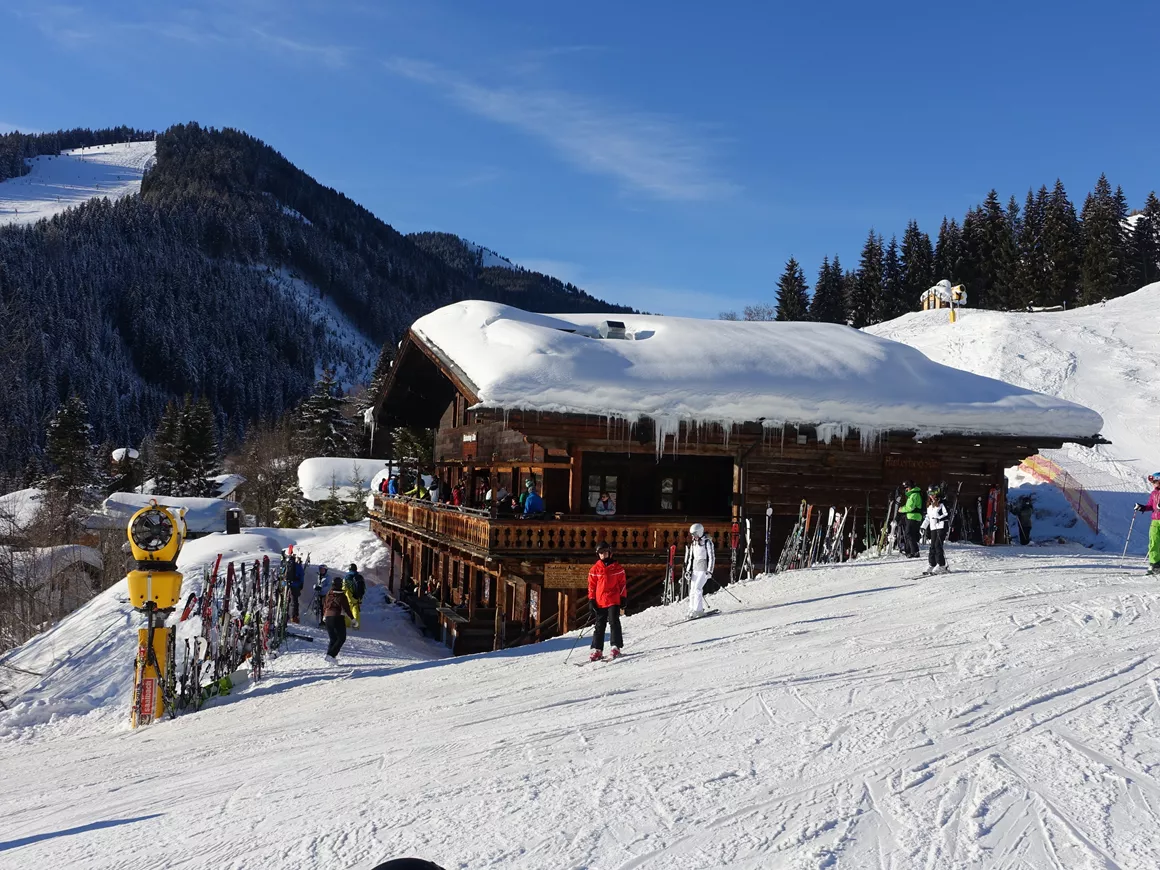 Today
Overcast with some snowfall
Tomorrow
Regular sunshine with some clouds
Après-ski & nightlife in Saalbach
Ski schools & ski lessons in Saalbach
Number of Ski Instructors
250
Ski lessons in Nederlands
Ski lessons
6 days, 24 hours, € 250,00
Snowboard lessons
6 days, 24 hours, € 250,00
Book your ski school online in Saalbach
Snowboard Lessons
14 offers available
Adult Ski Lessons
11 offers available
Park & Freestyle
2 offers available
Kids Ski Lessons
14 offers available
Off Piste Skiing
4 offers available
Cross Country Skiing
1 offers available
Ski Touring
1 offers available
Facilities in Saalbach
Number of hotel beds
1165
Number of tourist beds
20303
Tourist information for Saalbach
Name
Tourismusverband Saalbach Hinterglemm
Distance to Saalbach
Distance from Brussels
approx. 946 km
Airport
Salzburg approx. 86 km with bus service
Train station
Zell am See approx. 19 km with bus service
From the highway
approx. 95 km 87-minutes drive
Saalbach for the children
Number of hours of childcare
4 hours a day
Price without lunch
€ 90,00