The Trois Vallées ski area is nestled in the heart of the Savoy region in the Northern French Alps. As the name suggests, the ski resorts of Les Trois Vallées are divided across three valleys. It's the largest linked ski area in the world, with 600km of ski slopes shared by 8 ski resorts: Courchevel, La Tania, Brides Les Bains, Méribel, Orelle, Les Menuires, Val Thorens and Saint Martin De Belleville! Such a versatile offer is hard to find elsewhere in the Alps. The Three Valleys ski area has more than 200 ski lifts and over 1200 snow cannons and you can ski on the powder snow in the skiing paradise of the Three Valleys until May. From every ski resort, lifts will take you up to high altitudes and some fantastic skiing and snowboarding in no time at all. Every skier and snowboarder, regardless of their budget and/or level, will find their ideal ski resort in Les Trois Vallées.
Snow is pretty much guaranteed in the vast Three Valleys ski area due to the high altitudes - 80% of the ski slopes are located higher than 1800m above sea level and the highest slopes are located at 3200m altitude. However, the best snow can be found on the slopes of Courchevel, as most of the slopes are north-facing. The ski slopes in the Three Valleys ski area are always immaculately groomed, even after heavy snowfalls. The lift system is ultra-modern and long queues at the ski lifts are rare - only to be seen during the highest peaks of the ski season. The Three Valleys ski area is so vast that you sometimes have the impression you are skiing on private ski slopes as there seems to be no-one else around! There are some fantastic facilities for snowboarders with some world-class snow parks, and you can get Michelin-starred views of the Mont Blanc and surrounding French Alps from the Cime Caron in Val Thorens. The Three Valleys is less than 2 hours from Lyon Airport, making it easy to reach from the UK.
Snowplaza review
Beginners
Freeride/off-piste
—Intermediate
Cross country
—Advanced
Guaranteed snow
Families & Children
Price level
Snowboard/freestyle
"I was here with my partner in February. We were looking for a place where we could relax after skiing. La Tania fulfilled all our expectations for a winter spor..."
Overview of slopes and lifts in Les Trois Vallées
Slopes

Ski lifts

Additional information

Green slopes

96 km

Drag lifts

29

Start of the season

4 December

Blue slopes

240 km

Chair lifts

61

End of the season

22 April

Red slopes

204 km

Gondola lifts

39

Glacier
Black slopes

60 km

Train

0

Min. altitude

1300 m

Total

600 km

Capacity

26276 Pers./Hour

Max. altitude

3200 m
Resorts in Les Trois Vallées ski area
The many faces of Les Trois Vallées
This ski area can certainly boast some impressive statistics! Les Trois Vallées ski area is 4 times the size of the French capital of Paris, offers 100% ski-in, ski-out accommodation, and is home to 8 ski resorts each with their own individual character: Courchevel which is well known for its luxury chalets and stylish apres-ski, La Tania, a charming little ski resort with a pretty pedestrian centre, Brides Les Bains, the beautiful spa town with affordable accommodation, Méribel with its elegant architecture, Orelle, the little hidden gem at the end of the valley with its high-speed cable car taking you in minutes to 2300m altitude, family-friendly Les Menuires, Val Thorens, the highest ski resort in Europe, and the authentic ski resort of Saint Martin De Belleville.The après-ski activities are numerous and varied in the Three Valleys, with something for all tastes. Whether you're looking to dance the afternoon away on a sun-drenched terrace on the slopes in Méribel, pamper yourself in a relaxing natural spa in Brides Les Bains or try out something different like dog sledding in La Tania, you'll be spoilt for choice when deciding which ski resort in Les Trois Vallées to choose for your next ski holidays.
Concerts, sports events and adrenaline rush in Les Trois Vallées
In the high-altitude, sporty ski resort of Val Thorens in Les Trois Vallées, events move at high speed just like the skiers on the slopes, with events such as the Rock On Snowboard Tour, the Andros Trophy and Ski Cross World Championship, to mention just a few! In the chic resort of Courchevel, the Festival des Saveurs (Festival of Flavours) brings together chefs, many of which have been awarded Michelin stars, to celebrate fine food in the mountains. In the ski resort of Les Menuires, off-piste fanatics of all levels can discover the Liberty Ride area, an area of ungroomed terrain which has been secured for a 100% off-piste ski experience in the safest possible conditions in the heart of Les Trois Vallées. Those looking for a real adrenaline rush should try the giant ziplines in Val Thorens, with spectacular views over the Trois Vallées area – not for the faint-hearted!
Off-piste & freestyle in Les Trois Vallées

Snow parks

5

Tables
Half pipe
Boxes
Quarter pipe
Rails
Boardercross
Off-piste allowed
Kickers
Off-piste zone
Ski pass prices (low season)

Low season 6-day ski pass

Children

Adults

Free up to

Les Trois Valleés

EUR 211.20

EUR 264.00

5 Years old

Val Thorens - Orelle

EUR 179.20

EUR 224.00

5 Years old

Courchevel - La Tania

EUR 171.50

EUR 214.50

5 Years old

Les Menuires - St. Martin de Belleville

EUR 170.80

EUR 213.60

5 Years old
Ski pass prices (high season)

High season 6-day ski pass

Children

Adults

Free up to

Les Trois Valleés

EUR 264.00

EUR 330.00

5 Years old

Val Thorens - Orelle

EUR 224.00

EUR 280.00

5 Years old

Courchevel - La Tania

EUR 230.00

EUR 286.00

5 Years old

Les Menuires - St. Martin de Belleville

EUR 213.60

EUR 267.00

5 Years old
Blogs about Les Trois Vallées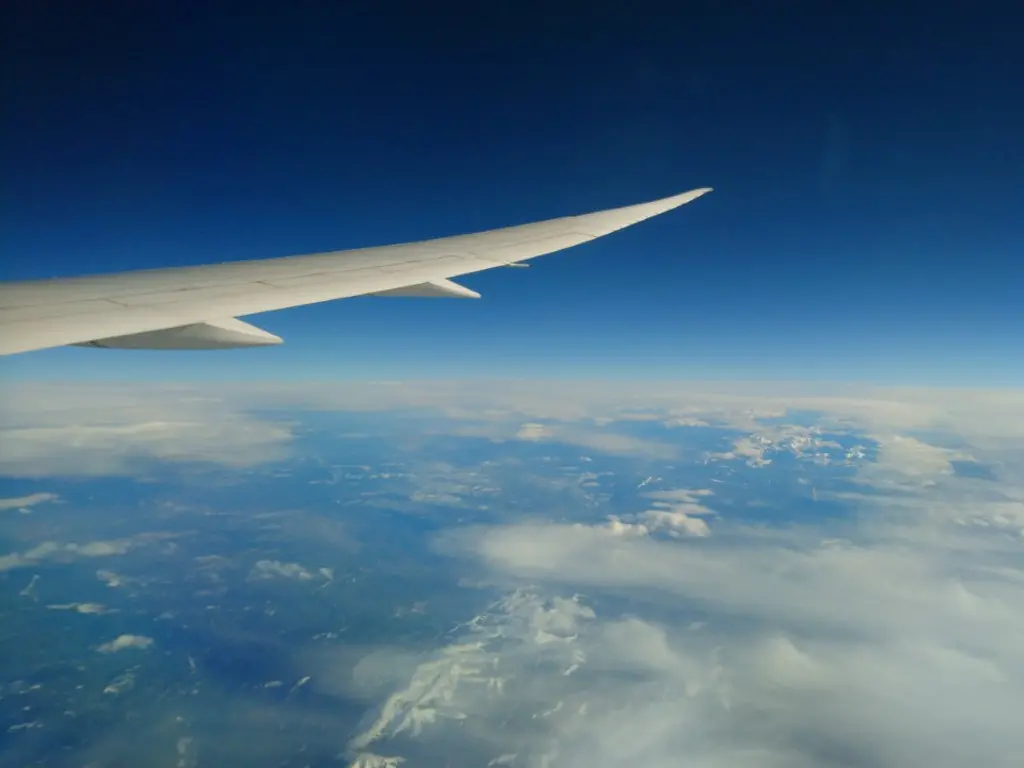 The French skiing airport par excellence, Chambéry Airport comes alive in the winter and welcomes hordes of British skiers and snowboarders. A short flight to this pretty little town will drop you right in the heart of French skiing territory, with access to almost every big French ski area including Chamonix, Les Trois Vallées and Les Portes du Soleil. Chambéry Airport operates seasonal winter flights to more than half a dozen destinations in the UK, mostly with BA. This means it's entirely fea... More ›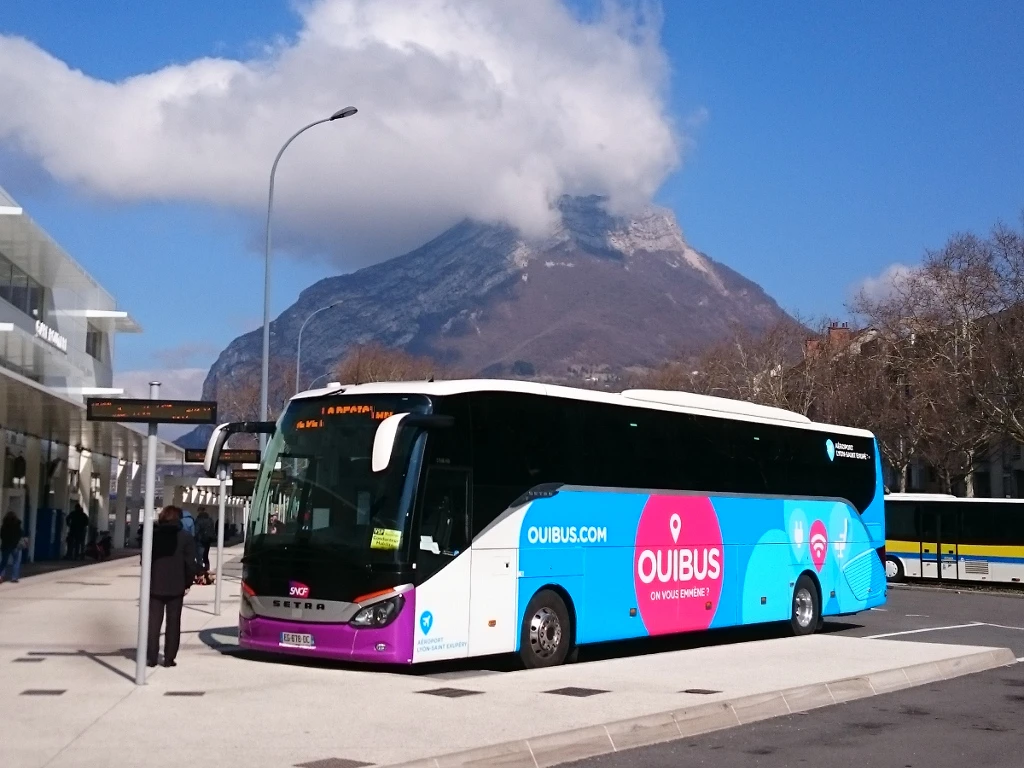 One of the biggest hassles about any ski holiday in the Alps is how to get there in the first place! Complicated transfers with long wait times are not the best way to start your ski holiday, so next time you book, why not choose one of these easy-to-reach resorts? We've avoided resorts that require costly private shuttles or car hire. All of the ski resorts on this list can be easily accessed from the UK using a combination of plane or train plus an easy shuttle bus or cable car. Remember to pr... More ›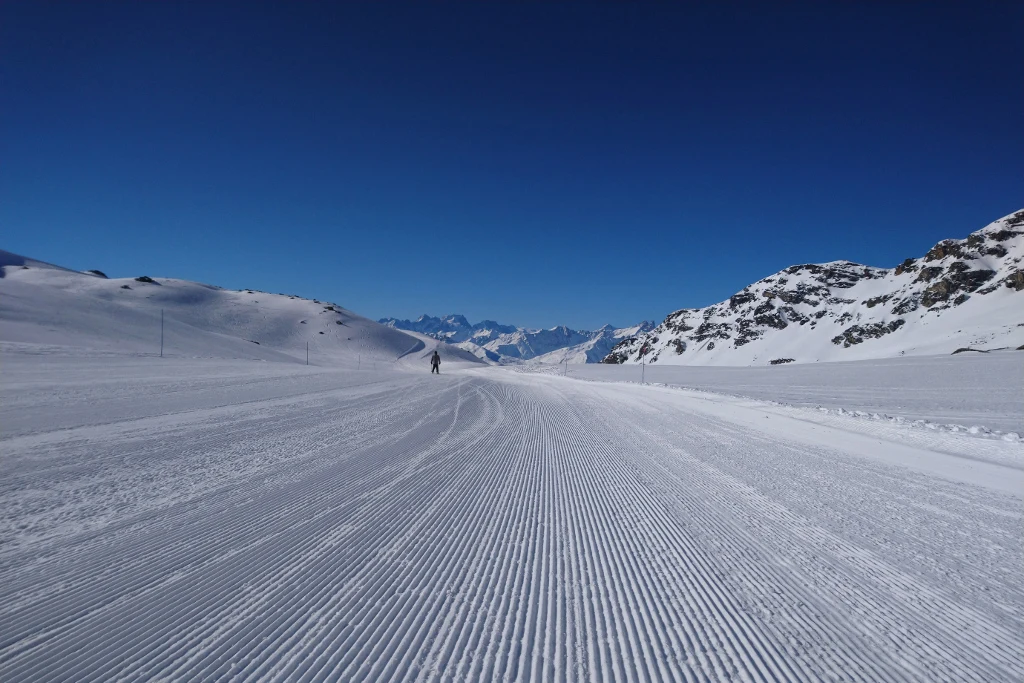 France is known for having a good number of the world's largest linked ski areas, with some of the ski areas measuring over 600km of pistes at altitudes of more than 3000m above sea level. But that's not all France has to offer, and skiers and snowboarders are starting to discover the smaller resorts whose pretty scenery, village atmosphere and varied terrain can easily compete with the biggest names in the Alps. In our list of the top 15 French ski resorts, we've selected some up-and-comers alo... More ›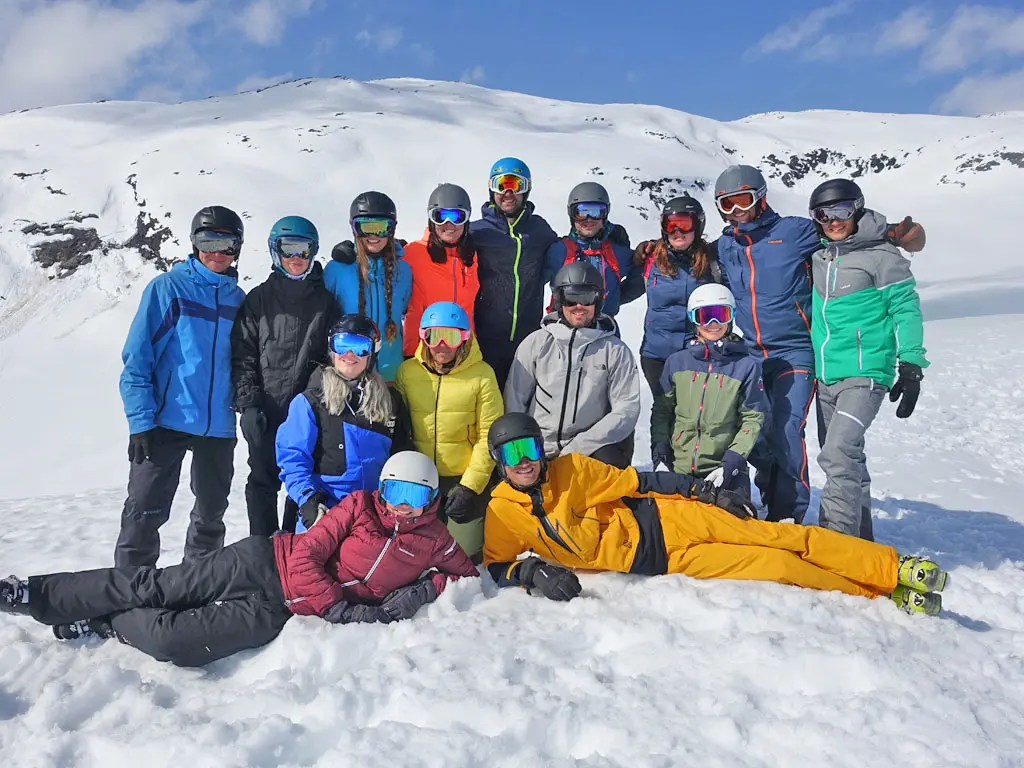 Are you looking for the perfect ski resort for ski holidays with a large group? Whether you're with family or with the mates, there's a good chance your group will have people with different ability levels. If you don't feel like forcing your friend down a black piste during their first-ever ski holiday, and you're equally unenthusiastic about accompanying your newbie mates down the nursery slopes all day long, then you should check out this list of ski resorts that are perfect for mixed-ability... More ›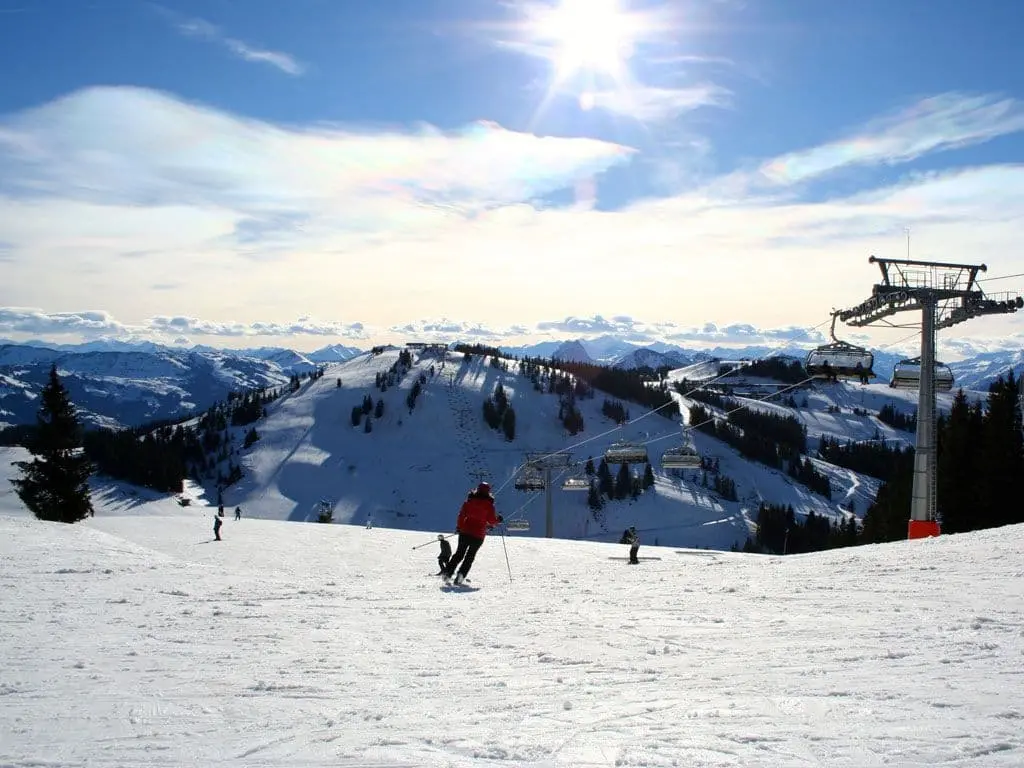 Going on your first-ever ski holidays this year? Or maybe you're trying to convince your partner or children to ski, and you want to find the perfect ski resort? For first-time skiers, it's important to find a ski area that has lots of easy, accessible pistes. It also doesn't hurt to have a lively village scene and some nice on-piste restaurants, just in case the skiing starts to feel like an insurmountable challenge! Below we've picked out 15 great resorts for beginner skiers and snowboarders. ... More ›