St. Anton am Arlberg is one of Europe's best-known ski resorts and a favourite with the British public, not least for its reputation as the birthplace of après-ski. This chic and dazzling ski resort, full of luxurious hotels and stylish places to spend your evenings, attracts the rich and famous from around the globe. Equally important is, of course, the ski area itself. St. Anton shares its ski area with the neighbouring villages of Lech am Arlberg and Zürs am Arlberg, making up the vast Ski Arlberg ski area which will delight skiers and snowboarders of all levels.
St. Anton's ski area, the Ski Arlberg, covers some 305 kilometres of high-quality ski slopes with plenty for beginners, intermediate and advanced skiers. The area surrounding St. Anton is particularly appreciated for its challenging skiing. St. Anton is linked to the exclusive ski resorts of Lech and Zürs, which are perfect for intermediate skiers. Staying in St. Anton comes with an elevated price tag; an option is to stay in a nearby village such as Stuben or Pettneu am Arlberg, which also give access to the slopes of Ski Arlberg.
Snowplaza review
Après-ski/events
Cross-country skiing
Families & Children
Price level
Winter hiking
"Skied for a week with some friends, from intermediate to expert. Due to the enormous crowds on the valley runs, they start having bumps in the early afternoon. ..."
Ski Arlberg: Austria's largest ski area
With more than 300km of slopes, Ski Arlberg is Austria's largest linked ski area. Since the 2016-17 ski season the resorts of St. Anton, Lech, Zürs and several smaller villages have been completely linked by slopes and lifts so there's no need to rely on a ski bus to get around. The black Kandahar run is a must-try for expert skiers and an annual stop on the World Cup. Freestylers can head to the STANTON park, which has features for all levels. Ski Arlberg has a reputation for reliable snow cover and boasts long ski seasons with excellent snow. While St. Anton is primarily known for its challenging runs and excellent off-piste terrain, neighbouring Lech-Zürs is full of intermediate runs that draw many intermediate skiers on day trips from St. Anton.
Birthplace of après-ski
St. Anton's biggest claim to fame is that it is the birthplace of après-ski. While it was already customary to relax with friends, perhaps around a drink or two, the idea of rowdy, ski-boots-on après-ski parties didn't kick off until the 1970's, when two spunky entrepreneurs opened the Krazy Kanguruh and the Mooserwirt bars on either side of the blue piste #1. The bars are still alive and kicking today and welcome hordes of skiers and snowboarders who flock to St. Anton where you can be assured the beer is always flowing! You can also head to the Rendl beach bar for a different experience with a great view of the snow park. Après-ski in St. Anton is a sophisticated affair with a long list of legendary venues including Bar Cuba, the Funky Chicken and the Post Keller lying in wait for you. If you manage to try them in all in one week on your ski holidays in St. Anton, then you really are a party animal!
Stay active off the slopes
St. Anton has a varied range of activities depending on your mood. No doubt you'll want to stop in at one of the many spas to soothe those aching muscles after a day on the slopes. If you still find yourself with energy after skiing or boarding, there is a huge climbing wall where beginners and advanced climbers alike can challenge themselves. Cross-country skiers can explore 40km of trails, and winter hikers 70km of trails. St. Anton also has tennis, squash, archery and bowling, so even the most active of ski holidayers won't be bored after the ski area closes! And of course, this is all presuming you didn't end up partying all night at one of the many après-ski institutions...
Apres-ski & entertainment St. Anton am Arlberg

Restaurants

75

Theatre

-

Bars & cafes

7

Casino

-

Nightclubs & discos

4

Concert hall
Cinema

-
Ski school and ski lessons St. Anton am Arlberg

No. of ski schools

2

Private ski lessons

Yes, price on request

No. of ski instructors

-

Ski lessons

Yes, price on request

Area for beginners
Snowboarding lessons

Yes, price on request

Ski lessons in

-

Cross-country skiing

Yes, price on request
Book ski schools in St. Anton am Arlberg online

Adult-Ski-Lessons
11 Offers available
Kids-Ski-Lessons
7 Offers available
Snowboard-Lessons
3 Offers available
Off-Piste-Skiing
3 Offers available
Ski-Touring
2 Offers available
Cross-Country-Skiing
1 Offers available
Snowshoeing
1 Offers available
Heli-Skiing
1 Offers available
Other-Activities
1 Offers available
Facilities St. Anton am Arlberg

No. of hotels

-

Supermarkets

3

Total no. of hotel beds

-

Banks
Total no. of beds

11672
Tourist information for St. Anton am Arlberg

Name

Tourismusverband St. Anton am Arlberg

Email
Telephone

0043 - 05446 - 22690

Website
Distances from St. Anton am Arlberg

Railway station

- by bus

Airport:

Innsbruck approx. 100 km

From the motorway:

approx. 30 km 30 minuten by car
St. Anton am Arlberg for families and children

Childcare

-

Magic carpet
Playground
Ski lift for children
Merry-go-round

-
Leisure & sports activities St. Anton am Arlberg

Public sauna
Footpaths

80 km

Fitness centre
Torchlight descent

fakkeltochten alleen met nieuwjaar

Public solarium
Indoor ice rink

-

Massage
Outdoor ice rink
Spa & wellness
Curling
Indoor swimming pool
Snow rafting

-

Hot air ballooning

-

Dog sledding

-

Paragliding
Snowmobile tours

-

Indoor tennis court
Toboggan run
Squash court
Ski blog about St. Anton am Arlberg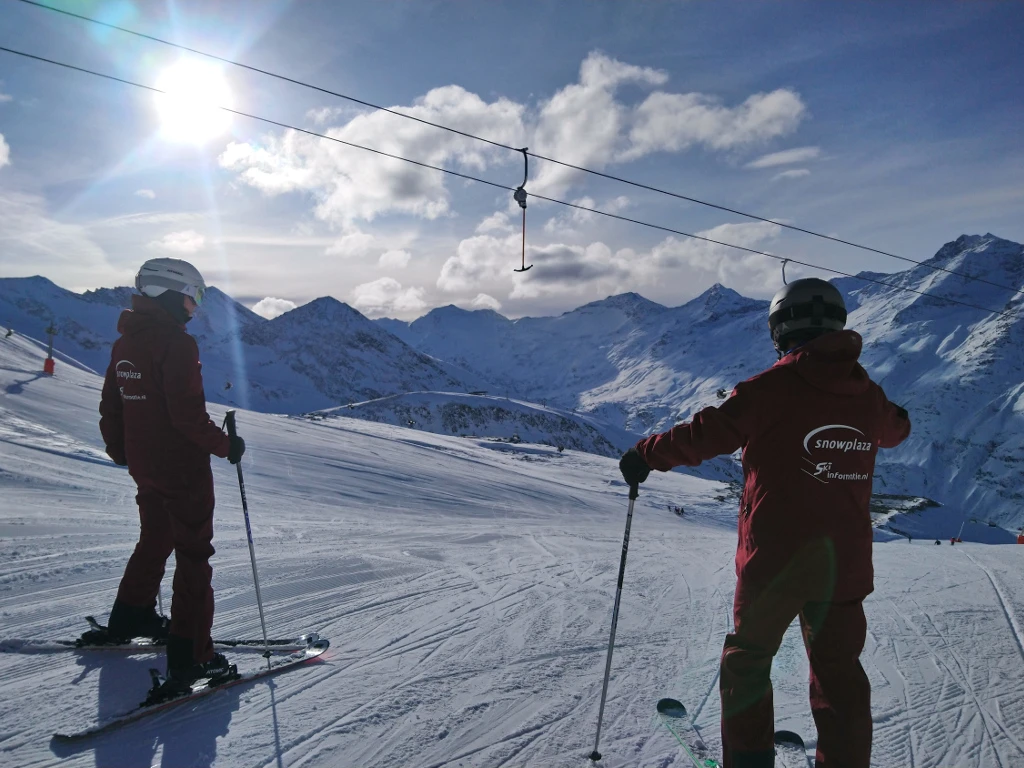 Authentic Austrian villages and traditional charm define skiing in Austria. But that doesn't mean the Austrians don't know how to party – in fact, après-ski was basically invented here! The ski areas in Austria offer a wide variety of terrain for every taste and budget, from the glitzy slopes of St. Anton to the family-friendly resort of Mayrhofen. We've narrowed down the top 15 ski resorts so you're sure to find the perfect place for your next ski holiday, whether it's a family bonding trip or ... More ›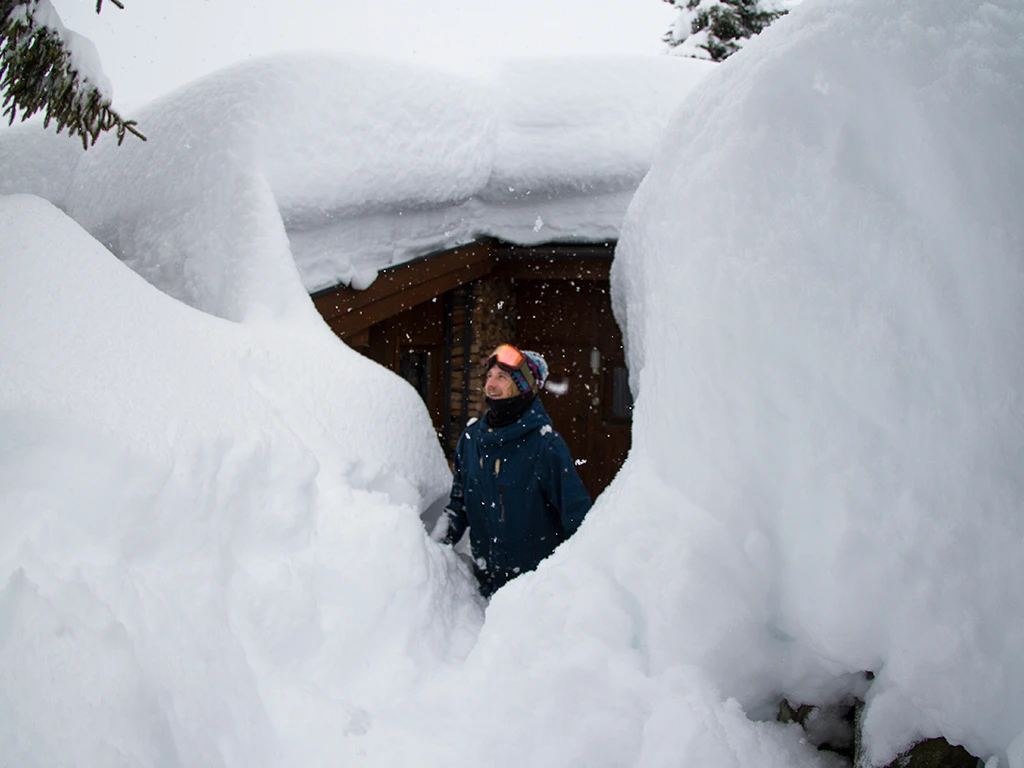 Snow cover is one of the most important aspects of a ski holiday. There's nothing worse than arriving at your skiing destination after a long summer and finding the hills still green and covered in flowers! It's a little hard to ski without snow, and since we've all experienced this horrorshow at least once in our lives, we've learned to scope out ski resorts with guaranteed snow at the moment of booking our holidays. If you're planning on going skiing in Austria this year, here are 10 Austrian ... More ›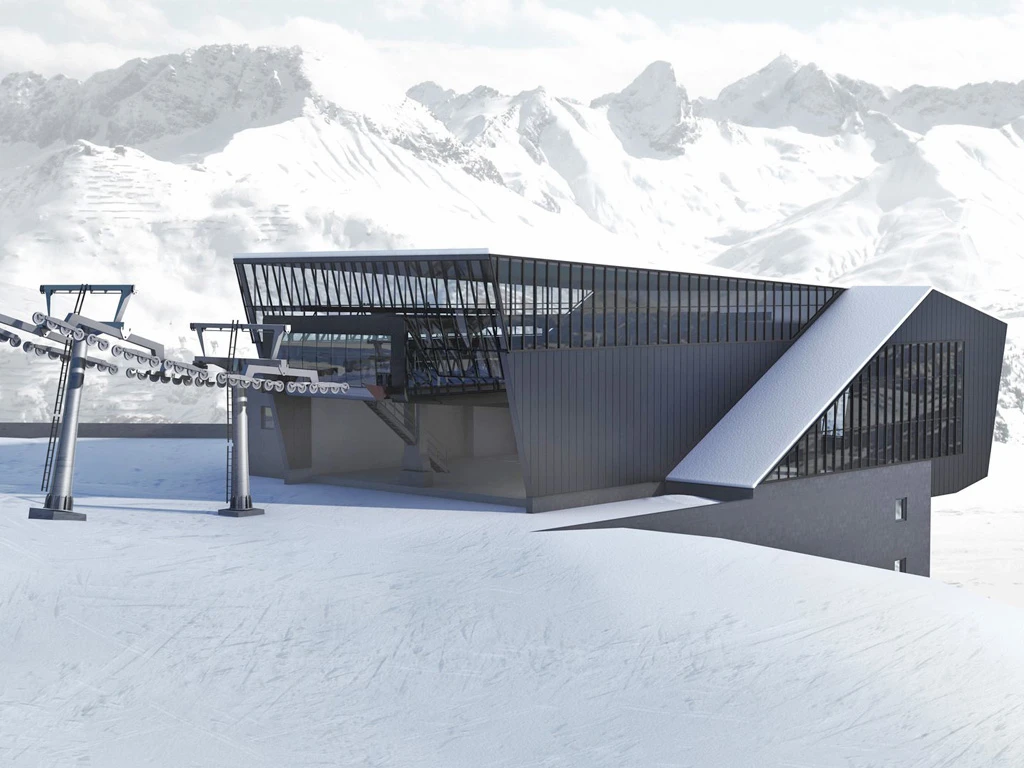 For the 2019-20 ski season, St. Anton is replacing an old 3-person lift with a brand-new 10-person gondola. Replacing the old lift which took skiers and snowboarders to the Schindler Spitze (2660m), the new lift will carry skiers and snowboarders to a new midstation at the Schindler Spitze before dipping down again to meet up with the Valluga drag lift. Read on to find out everything you need to know about the new gondola in St. Anton am Arlberg.... More ›
(Photo: © Arlberger Bergbahnen AG)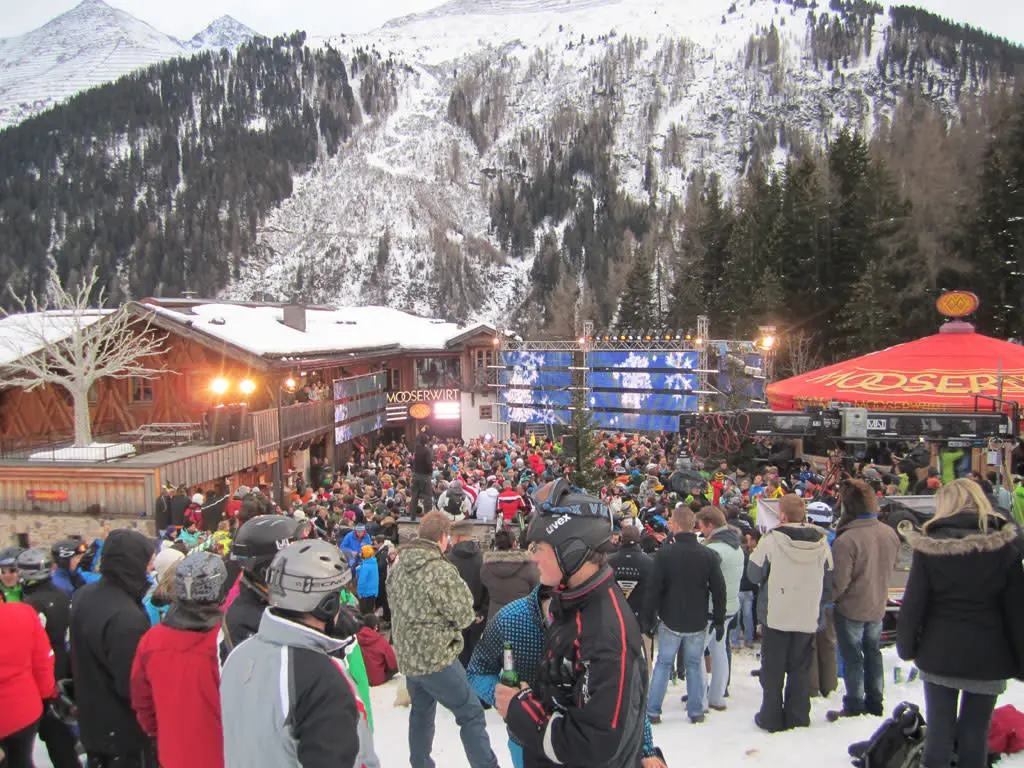 Nothing beats a ski holiday with a group of your closest friends! No matter if half the group wants to tackle black pistes and the other half is still on nursery slopes, you can be sure everyone will get a chance to bond at the après-ski. Loads of ski resorts make it easy to book group packages that include accommodation, ski pass and even rental equipment. All that's left is to narrow down the top ski areas for a group holiday with friends!... More ›
(Photo: © Miranda Muller)
Ski Arlberg is poised to become the biggest linked ski area in Austria with the upcoming inauguration of the Flexenbahn gondola, which will link the ski areas of St. Anton am Arlberg and Lech-Oberlech-Zürs. The gondola is expected to be ready for the 2016-17 ski season. Apart from the Flexenbahn, Ski Arlberg will also run three other new lifts, for a total of 87 lifts and 305km of pistes. The project will cost the ski area 45 million euros in total.... More ›