Leogang is linked to the immense Skicircus Saalbach Hinterglemm Leogang Fieberbrunn, but it has a completely different atmosphere than its popular neighbouring villages. Leogang has managed to preserve its authenticity, with less of a focus on the après-ski culture. Leogang is located right under the imposing Leoganger Steinberge, just north of the Glemm Valley. Considered the quieter younger brother to Saalbach and Hinterglemm, Leogang nevertheless has its own advantages. There are fewer tourists here, and although there are several four-star hotels, in general it's easy to find budget-friendly accommodation.
From Leogang, the Steinbergbahn gives you access to the Kleine and Grote Asitz (1914m). The ski area has a varied range of slopes as well as a snow park, tobogganing and cross-country skiing trails. Children will feel at home in Leo's Kinderland, where there are a multitude of facilities to introduce them to the fun sport of skiing! In total, the Skicircus Saalbach Hinterglemm Leogang Fieberbrunn has more than 270km of slopes. This makes it possible to go on beautiful day trips, no matter what your skiing level. Leogang is an affordable and peaceful alternative to Saalbach and Hinterglemm.
Snowplaza review
Après-ski/events
Cross-country skiing
Families & Children
Price level
Winter hiking
"We spent a week skiing here with two other families, well-groomed pistes and fast lifts! An enormous ski area with lots of possibilities. "
Skicircus Saalbach Hinterglemm Leogang Fieberbrunn ski area
The Skicircus Saalbach Hinterglemm Leogang Fieberbrunn has 270km of slopes, with a large selection of blue runs. From Leogang, access to the larger linked ski area requires crossing a mountain ridge in the direction of Saalbach-Hinterglemm. As you continue going deeper into the ski area, you'll eventually arrive at Fieberbrunn. Some of the slopes along the way are red and not particularly well-suited to beginners. However, there is a very nice long blue valley run that ends right in the centre of Leogang.
Nitro Snowpark
The [IL: ATSALZ10] has several large snow parks, one of which is located in Leogang. Leogang's Nitro Snowpark offers wooden obstacles, rails, boxes and kickers of varying degrees of difficulty where every level of freestyler can practice shredding to their heart's content. The snow park is carefully groomed every day to ensure top-quality jumps.
Families and children
The Skicircus Saalbach Hinterglemm Leogang Fieberbrunn has a reputation for being child-friendly, and Leogang is one of the most child-friendly places of them all. In Leo's Kinderland, parents can let their children learn to ski in total comfort. Wearing a helmet is mandatory in the ski area for children 15 years and younger. Leogang also organises a range of fun events for children. One of the most popular is the annual Children's Carnival, in which everybody takes to the slopes in costume and there are various activities to take part in.
Après-ski
Après-ski in Leogang is not such a crazy affair as in Saalbach or Hinterglemm, but you're still guaranteed a good night out. Leogang's village centre has a few nice bars with music where you can head for a drink after a day on the slopes. Overall, the village has a pleasant atmosphere where families with young children and students alike will find something to keep them busy.
Apres-ski & entertainment Leogang

Restaurants

30

Theatre

-

Bars & cafes

4

Casino

-

Nightclubs & discos

1

Concert hall

-

Cinema

-
Ski school and ski lessons Leogang

No. of ski schools

5

Private ski lessons

€ 155

No. of ski instructors

70

Ski lessons

6 Days, 4 Hours, € 334

Area for beginners
Snowboarding lessons

3 Days, 4 Hours, € 130

Ski lessons in
Cross-country skiing

Yes, price on request
Book ski schools in Leogang online

Snowboard-Lessons
9 Offers available
Off-Piste-Skiing
3 Offers available
Ski-Touring
1 Offers available
Park-&-Freestyle
2 Offers available
Facilities Leogang

No. of hotels

22

Supermarkets

3

Total no. of hotel beds

1500

Banks
Total no. of beds

5374
Tourist information for Leogang

Name

Saalfelden Leogang Touristik GmbH

Email
Telephone

0043 - 6582 - 70660

Website
Distances from Leogang

Railway station

Leogang Steinberge - by bus

Airport:

Salzburg approx. 71 km by bus

From the motorway:

approx. 80 km 1 uur by car
Leogang for families and children

Childcare
Magic carpet
Playground
Ski lift for children
Merry-go-round
Leisure & sports activities Leogang

Public sauna
Footpaths

40 km

Fitness centre

-

Torchlight descent

fakkelwandelingen

Public solarium
Indoor ice rink

-

Massage
Outdoor ice rink

-

Spa & wellness

-

Curling

-

Indoor swimming pool

-

Snow rafting

-

Hot air ballooning

-

Dog sledding

-

Paragliding
Snowmobile tours

-

Indoor tennis court

-

Toboggan run
Squash court
Ski blog about Leogang
With 270 kilometres of pistes, the Skicircus Saalbach Hinterglemm Leogang Fieberbrunn is one of the largest linked ski areas in Austria. This makes it the ideal destination for a ski holiday with the family, whether it's young kids just taking their first ski lessons or confident teens who can't wait to show off their skills in the snow park. At the Skicircus you'll find English-speaking ski instructors, specialised kids' skiing zones, snow parks and ski circuits where almost every level of skie... More ›
(Photo: © saalbach.com, Mirja Geh)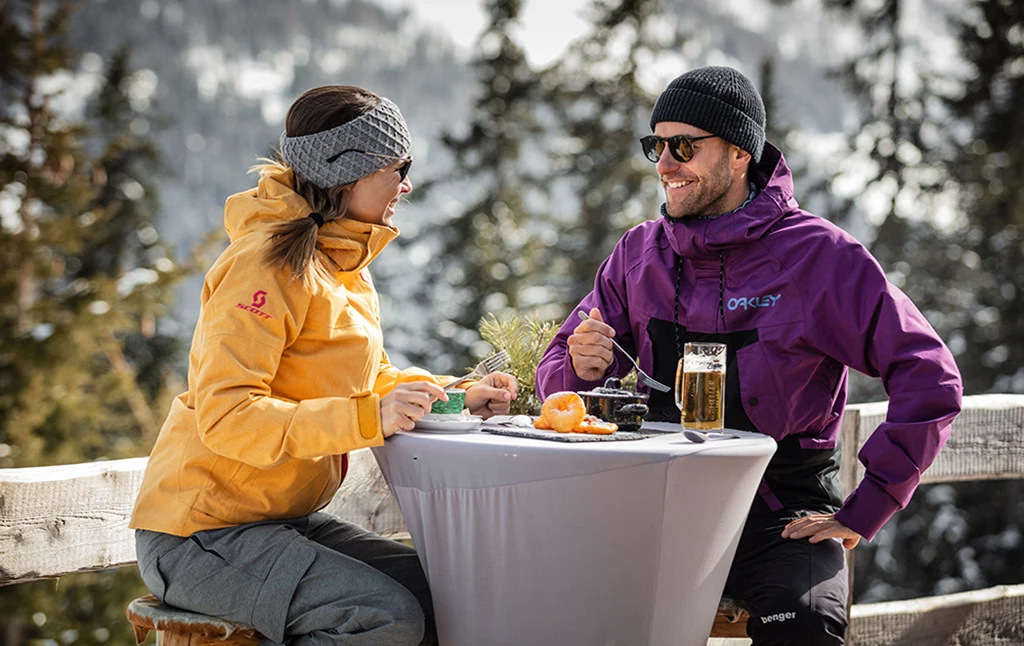 Ski holidays and eating are inextricably linked in our books - what's a ski holiday in Austria without kaiserschmarrn, or a ski holiday in the Swiss Alps without fondue? At the Skicircus Saalbach Hinterglemm Leogang Fieberbrunn there is no shortage of local specialties to try, from a nice hot bowl of goulash soup in the evening to a hearty wiener schnitzel with chips for lunch. If you were looking for authentic Austrian mountain food, you've come to the right place! In the Skicircus you'll find ... More ›
(Photo: © saalbach.com, Mirja Geh)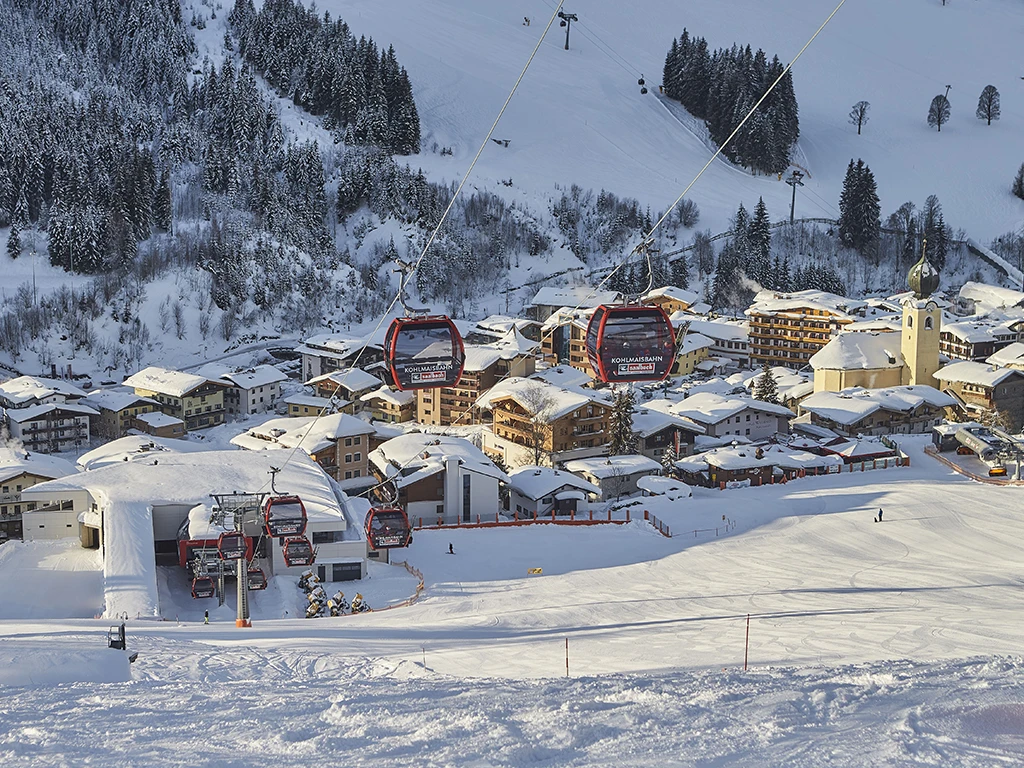 The Skicircus Saalbach Hinterglemm Leogang Fieberbrunn is one of the largest and most popular ski areas in Austria, attracting thousands of skiers and snowboarders every winter. The Skicircus is known for its endless slopes, lovely villages and fantastic off-slope. In this article we've outlined some of the most interesting facts and figures about this enormous linked ski area.... More ›
(Photo: © saalbach.com, Daniel Roos)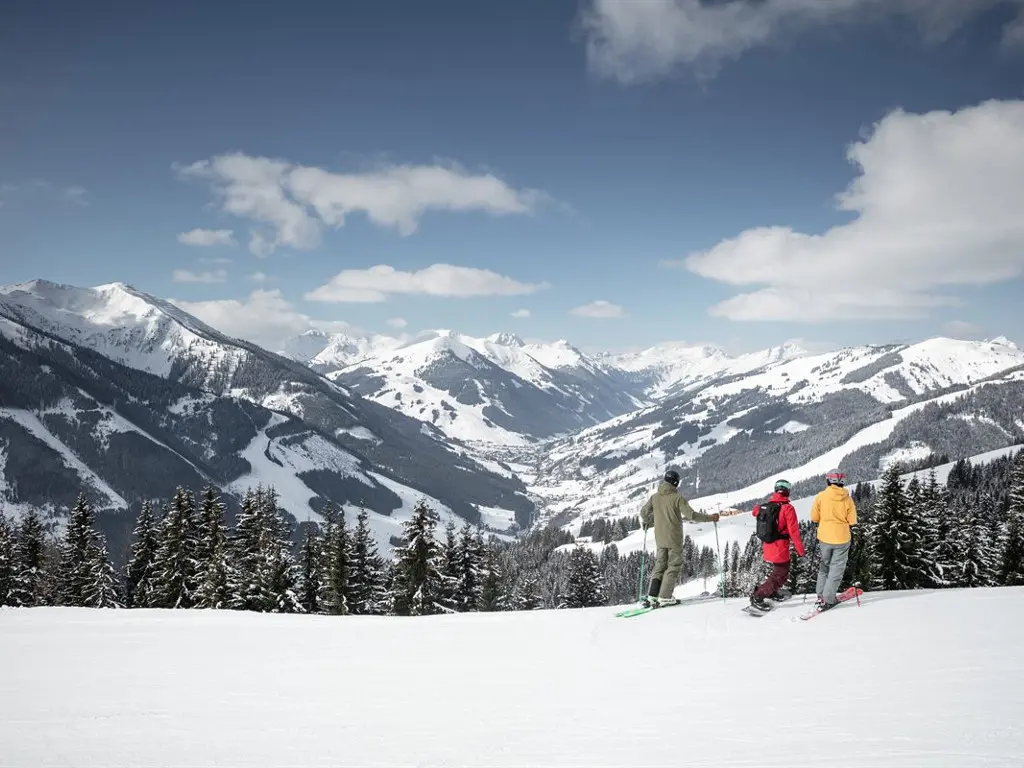 Who hasn't heard of The Challenge, the epic ski circuit that takes ambitious skiers and snowboarders through all four villages of the Skicircus? But that's not the only ski circuit waiting for you in the Skicircus Saalbach Hinterglemm Leogang Fieberbrunn. Choose from gentle blue slopes, demanding red slopes or a mixture of everything - there's a ski circuit for everyone! These exciting and varied routes offer a fantastic opportunity to explore the spectacular mountain landscapes of the Skicircus... More ›
(Photo: © saalbach.com, Mirja Geh)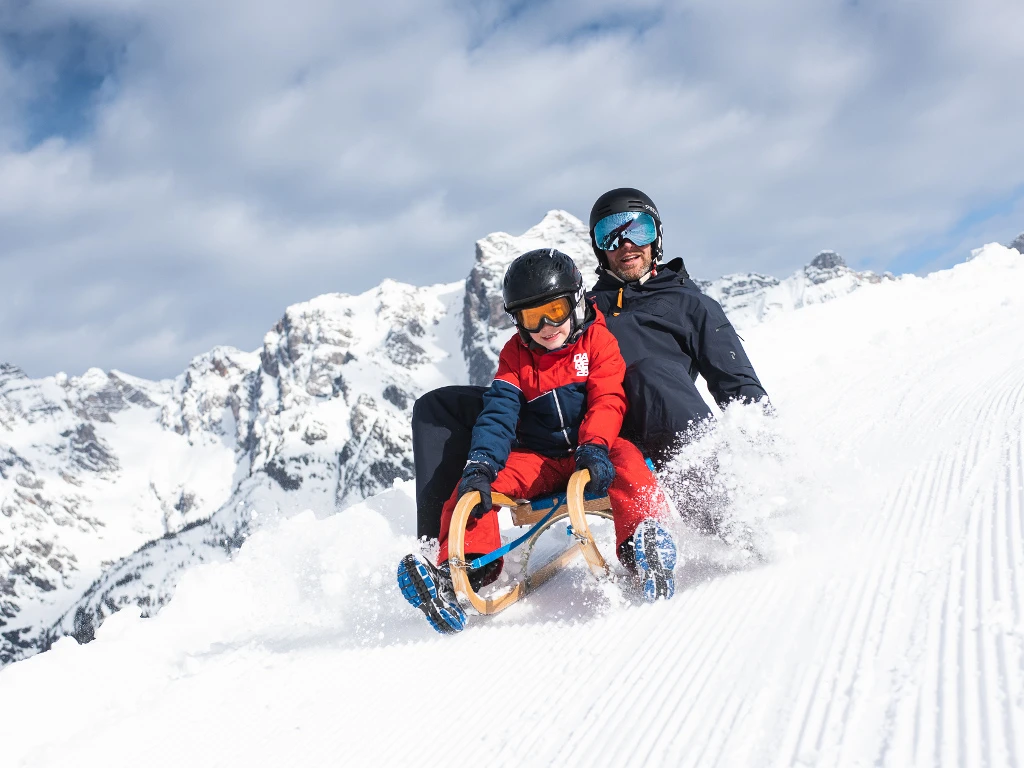 Aside from skiing and snowboarding, the Skicircus Saalbach Hinterglemm Leogang Fieberbrunn offers a selection of different toboggan runs, a fun option for young and old! Go on an old-fashioned wooden sledge, speed it up with a modern coaster or experience the beauty of night tobogganing on floodlit pistes. Either way, you're guaranteed to create some amazing memories! Here we give an overview of the different tobogganing options in the Skicircus. Have you tried tobogganing at the Skicircus? What... More ›
(Photo: © CB Photography)