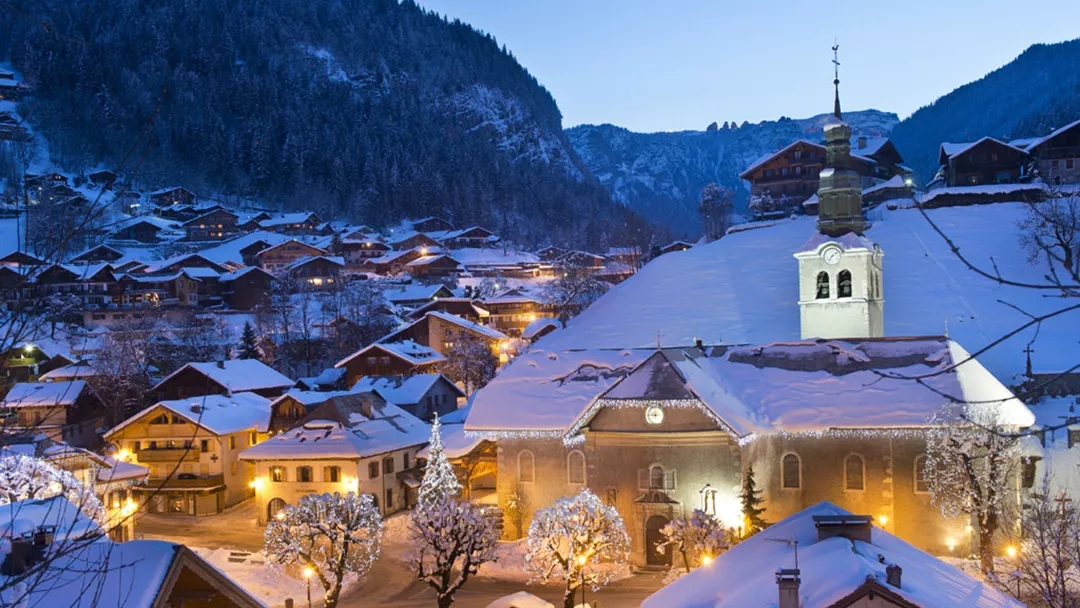 Height: 1000 metres

Authentic ski resort with a rich history

Lively, friendly ski resort

Interesting shops and good restaurants
Morzine is located at 1000m above sea level on the French side of Les Portes du Soleil, one of Europe's biggest linked ski areas. Despite the fact that skiers discovered Morzine decades ago, this ski resort has not lost its authentic character. This is mainly thanks to its Savoyard architecture of wood and slate, but also thanks to its position in the heart of the mountains. You will find a friendly, warm atmosphere in the centre of Morzine, with plenty of shops and cafes to visit after a day on the slopes.
Morzine's ski slopes are well connected to those of Avoriaz, which connects to the rest of the Portes du Soleil ski area. This seemingly endless snowy playground has no less than 650km of marked ski slopes. In Morzine's own ski area there are many opportunities for off-piste skiing, and the area offers a variety of choices for hikers and cross-country skiers. Snowboarders will find a great choice of snowparks in the Les Portes du Soleil ski area. Morzine is a lively, vibrant ski resort with plenty on offer for those who like to stay up late! There is a vast selection of après-ski bars and restaurants to suit everybody's tastes and budgets. Morzine is deservedly popular with British skiers and snowboarders, not least because it's quite easy to reach from the UK. You can either fly into Geneva Airport or drive via Calais.
The good life in Morzine
Morzine, with its attractive wood and slate buildings and pretty streets, has a lovely, friendly and laid-back atmosphere. In this popular French ski resort, you can enjoy the great skiing, but also appreciate the good life around a table in one of the many excellent restaurants in the resort. A few we recommend trying are La Chamade, where the chef prepares gourmet menus with dishes full of character, sometimes unusual and all based on regional products. In Morzine you can also try local cheeses at the Savoyard cheese bar! The chalet hotel Le Tremplin, located on the slopes of Pléney, offers comfortable ski accommodation and organises lively après-ski events in its bar/brasserie The Place To Be, where bands and DJs perform regularly.
Skiing in Les Portes du Soleil
The Morzine-Les Gets area offers a cheaper lift pass that gives you access to just this sector. Here you'll find around 60 marked pistes, mostly red and blue. For more variety, invest in a Portes du Soleil ski pass, which grants you access to one of the largest ski areas in the world. Les Portes du Soleil has over 600km of slopes and straddles the border between France and Switzerland. Not to be missed is the World Cup piste from the top of the Grandes Combes in Avoriaz. While some of the lifts are older than in other European ski areas, the Portes du Soleil is nevertheless one of the leading ski areas in the world, if only for its sheer size!
Come and ride in Les Portes du Soleil
Accessible from the cable car station of Nyon, Morzine's snow park is equipped with a boardercross, a beautiful quarter-pipe, a nice ChillZone and a great sound system for a great atmosphere. There are so endless options for riders in Morzine and the Portes du Soleil. The Easy2Ride school, for example, offers guided freeriding day tours and even a helicopter ride followed by a magnificent downhill off-piste route. The ESF ski school in Morzine offers off-piste lessons for skiing and snowboarding, to help improve your technique and leave perfect tracks in the virgin powder! If you have a Portes du Soleil ski pass, you also have access to The Stash snow park in Avoriaz, which features jumps made out of natural materials.
Morzine for kids and their families
Morzine has earned the Famille Plus label, which guarantees peace of mind knowing that you and your family will be well-cared for here. The younger members of the family will find friendly daycare at the Outa centre, and older children will be welcomed at the ESF Piou-Piou club for child-friendly ski lessons. Morzine even has some ski slopes reserved solely for children: the "Pingouins" slope with its small banked turns, a slalom course and a tunnel accessible from the Nabor chairlift is sure to be a favourite. There's also the "Zouzous" trail, in the Pléney area, a 2km-long route where kids can learn about the local wildlife. It's not surprising Morzine was awarded the Famille Plus label.
Events and non-skiing activities
The area surrounding Morzine has an extensive network of cross-country, hiking and snowshoeing trails for all ages and ability levels. Explore the tranquil Vallée de la Manche, the stunning Lac Montriond or the unforgettable Pléney-Chavannes sector. Other non-skiing activities at Morzine include ice skating, paragliding, swimming and yoga. You can even try bizarre new activities like ski joëring, yooner or segway. Morzine has a jam-packed event calendar including the week-long Morzine Loves Women, the well-known Rock Les Pistes music festival and the Grande Odyssée Savoie Mont Blanc.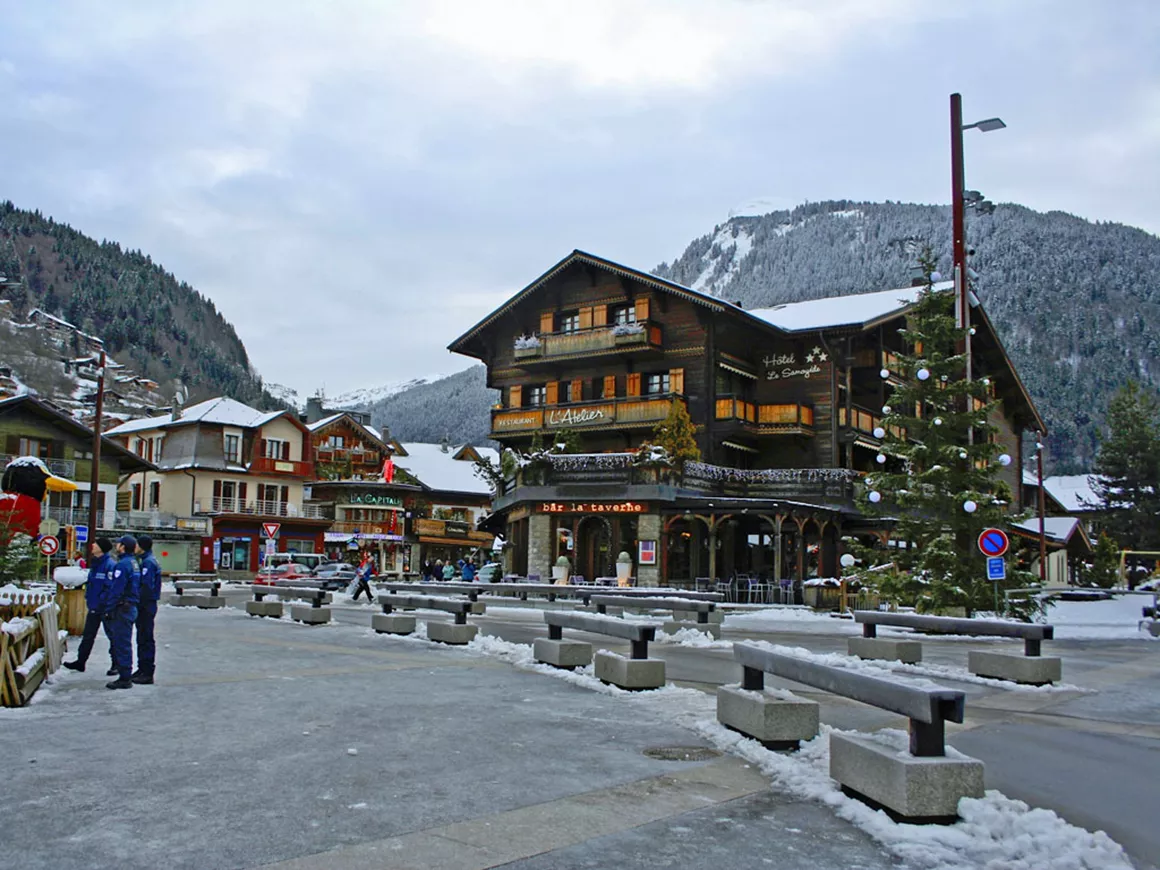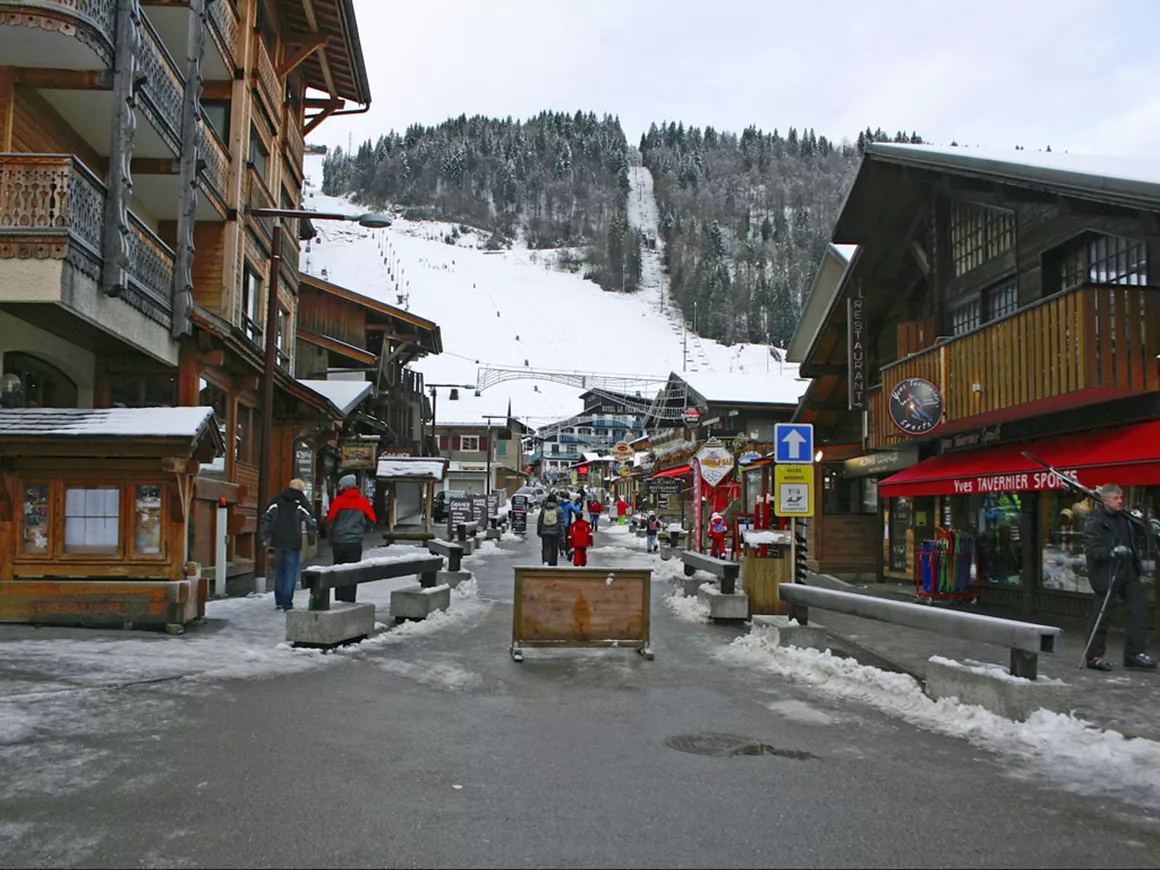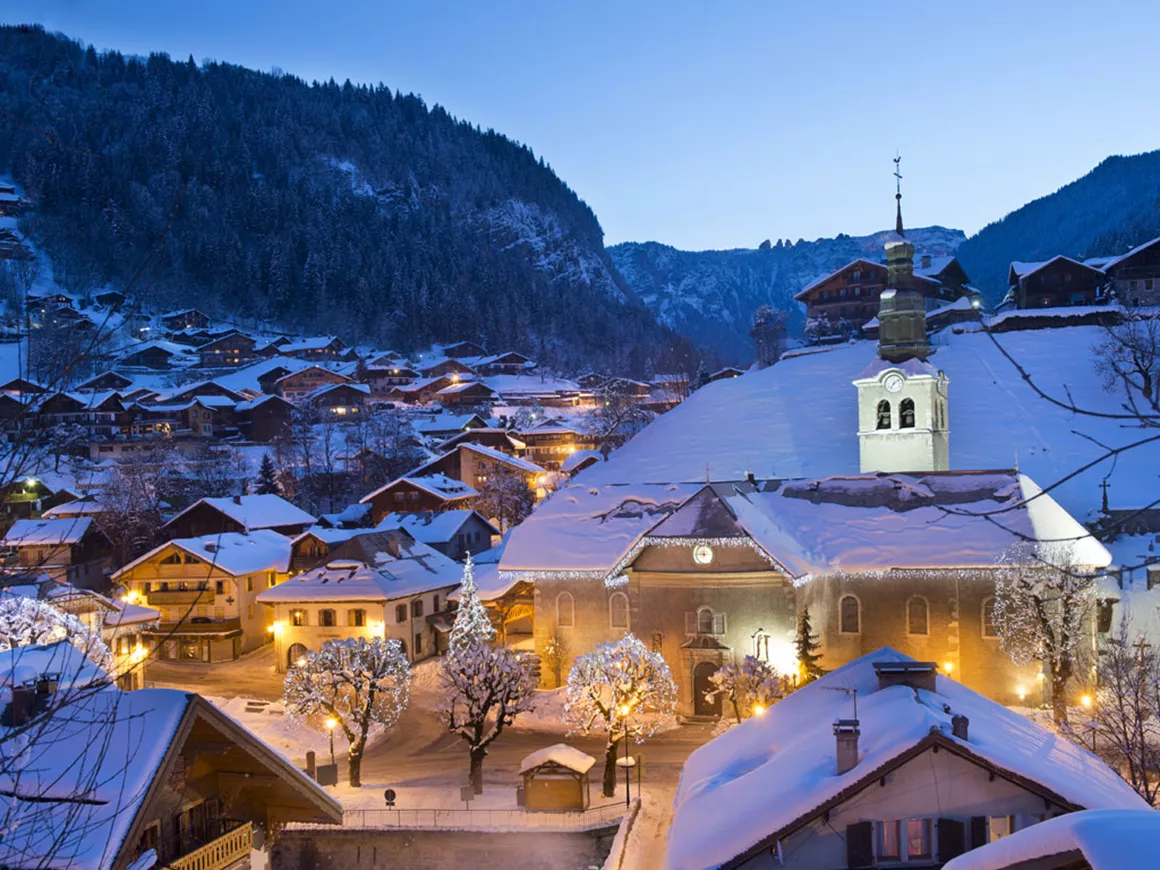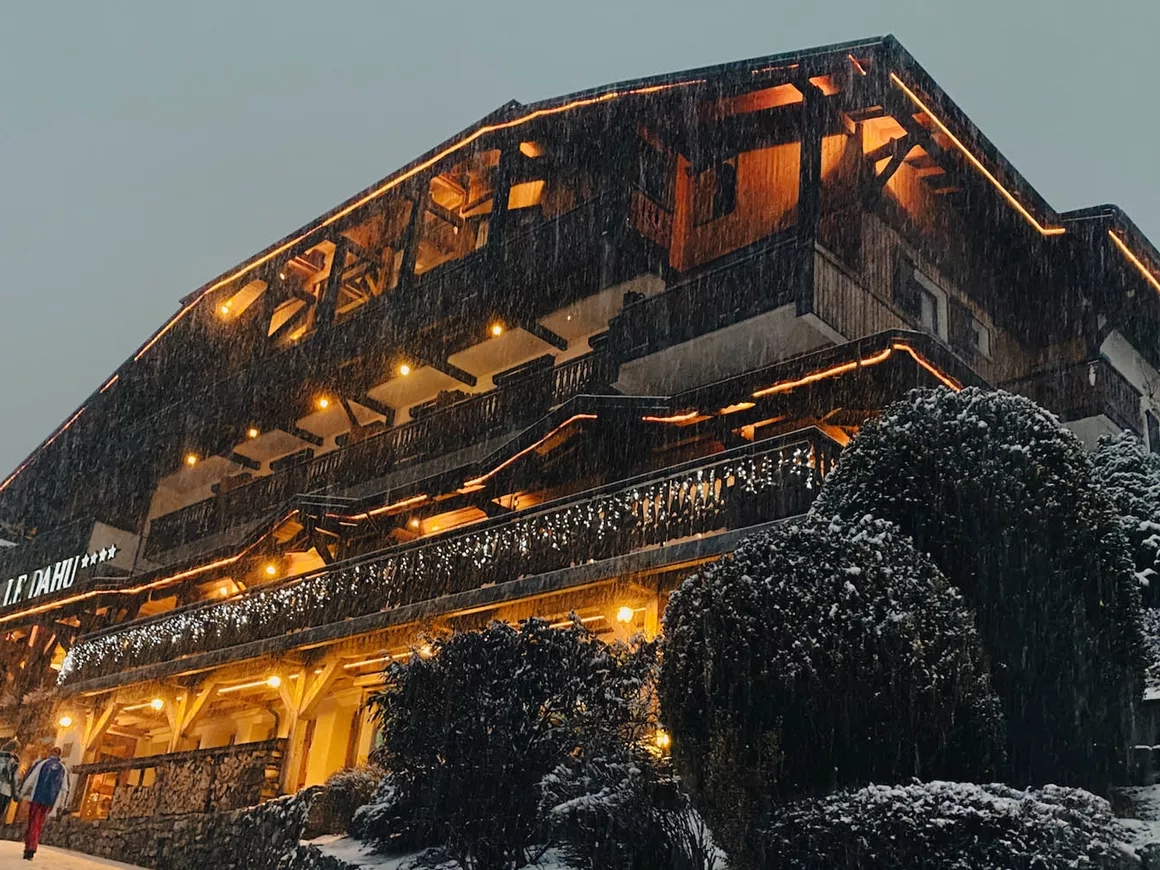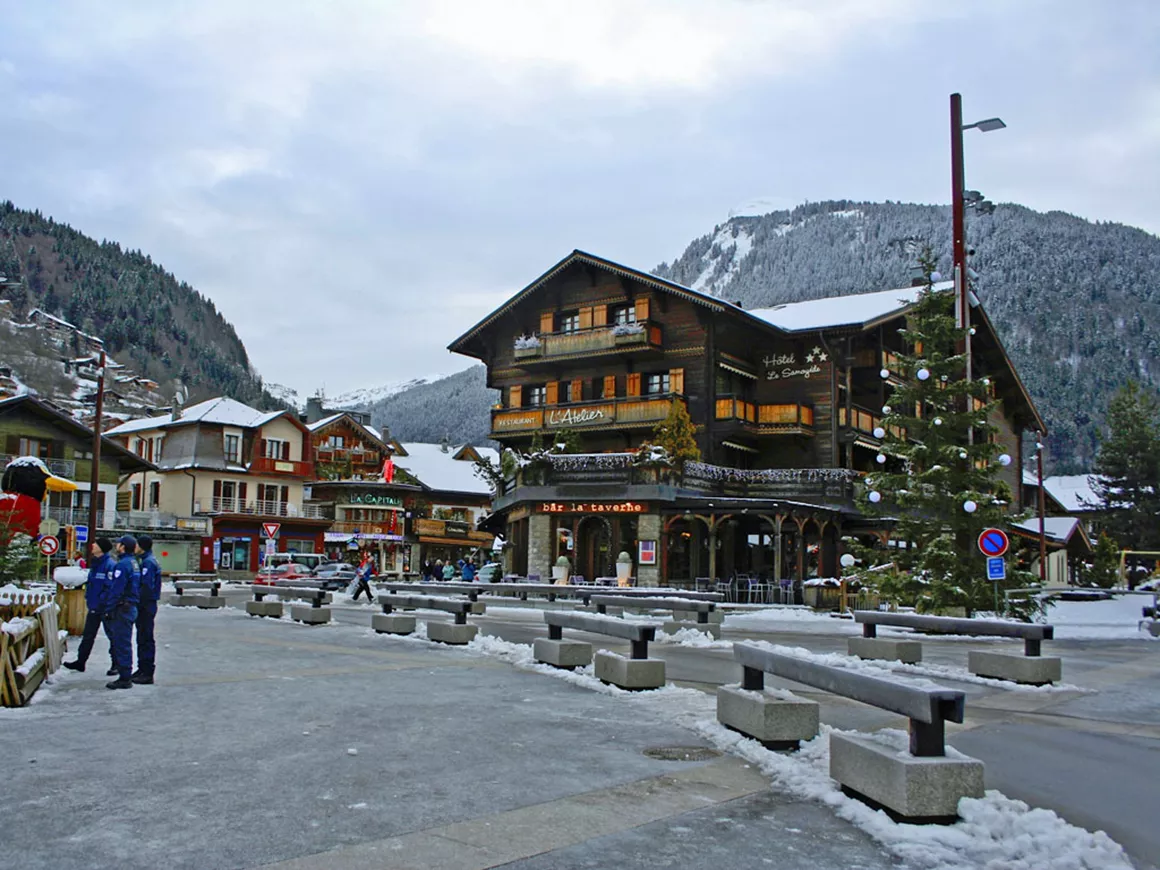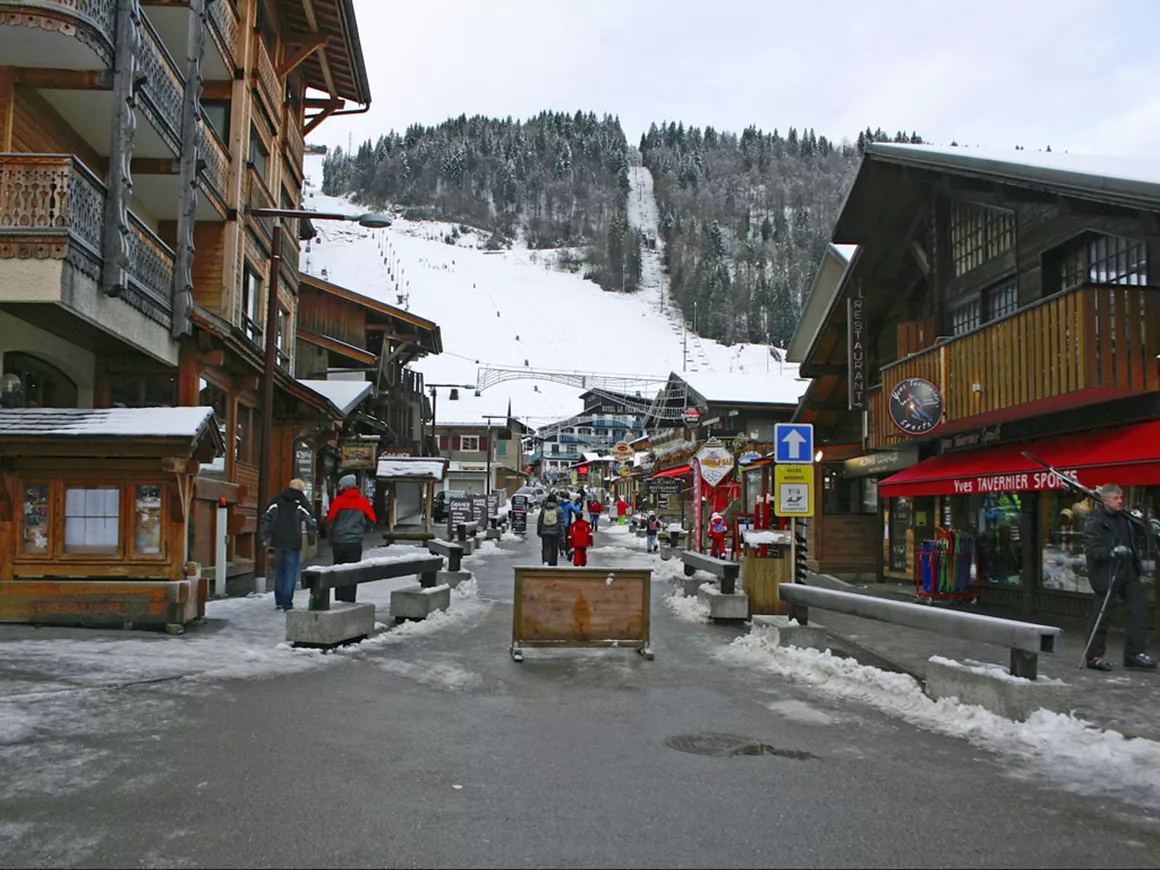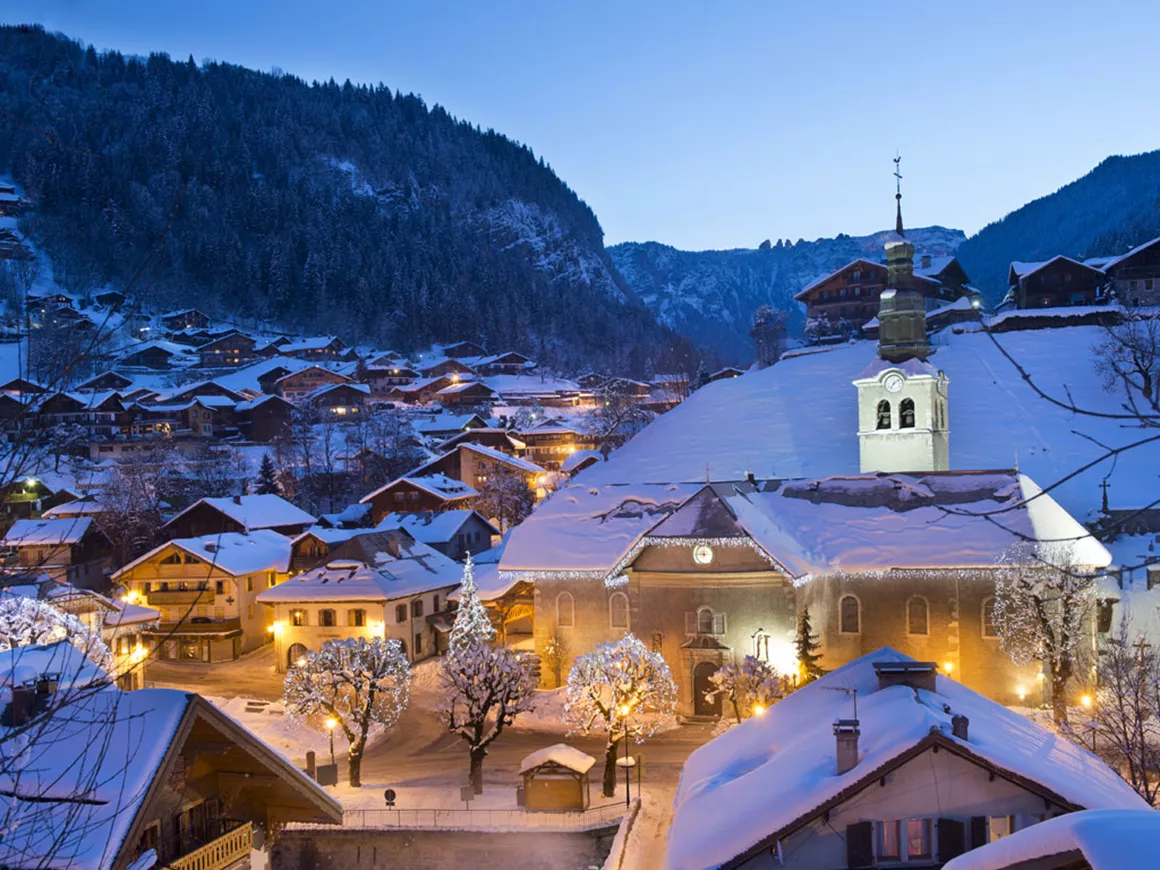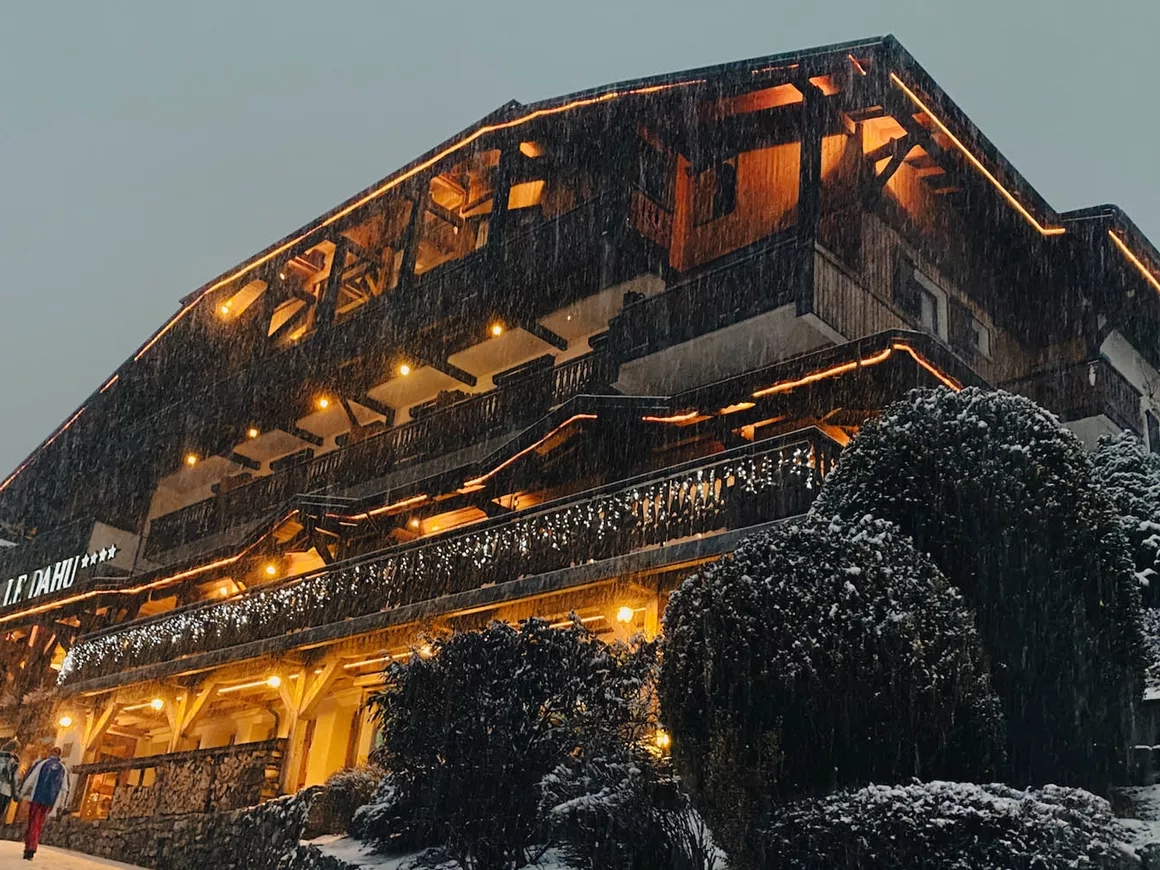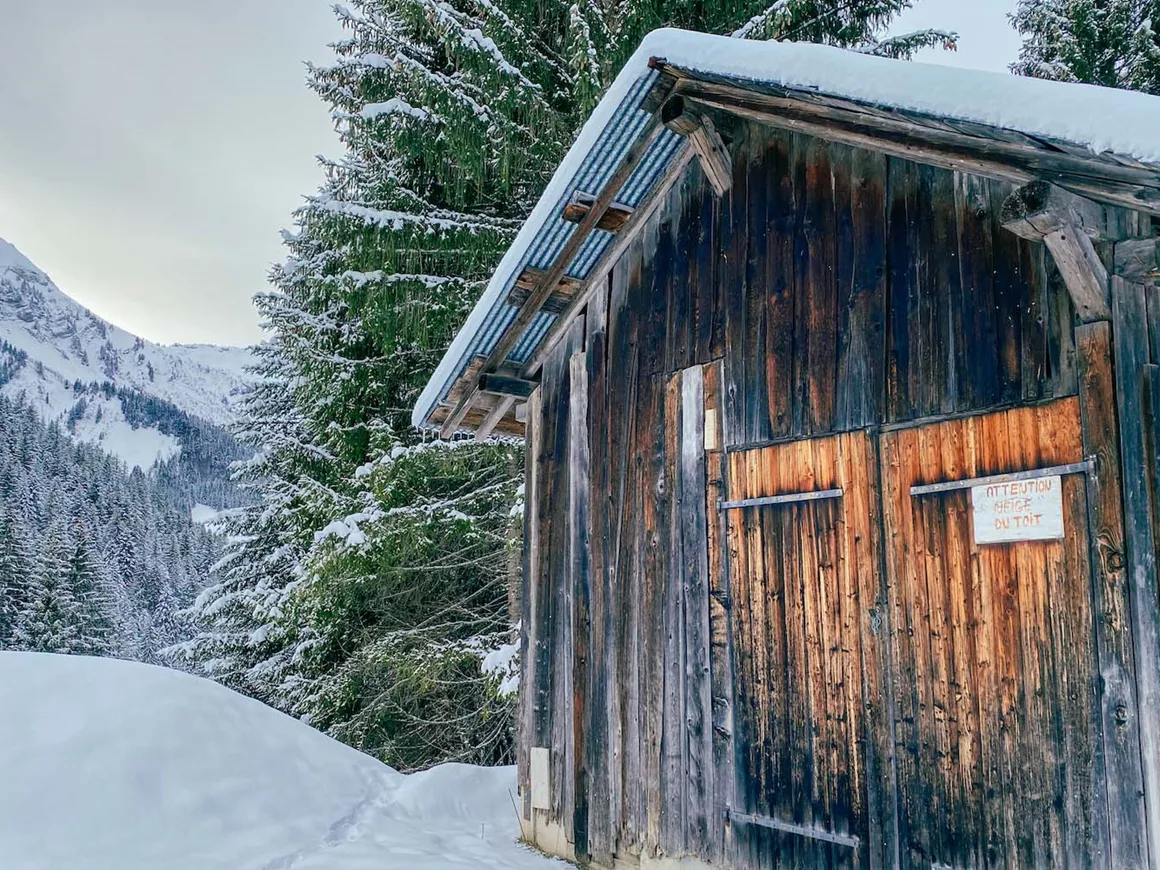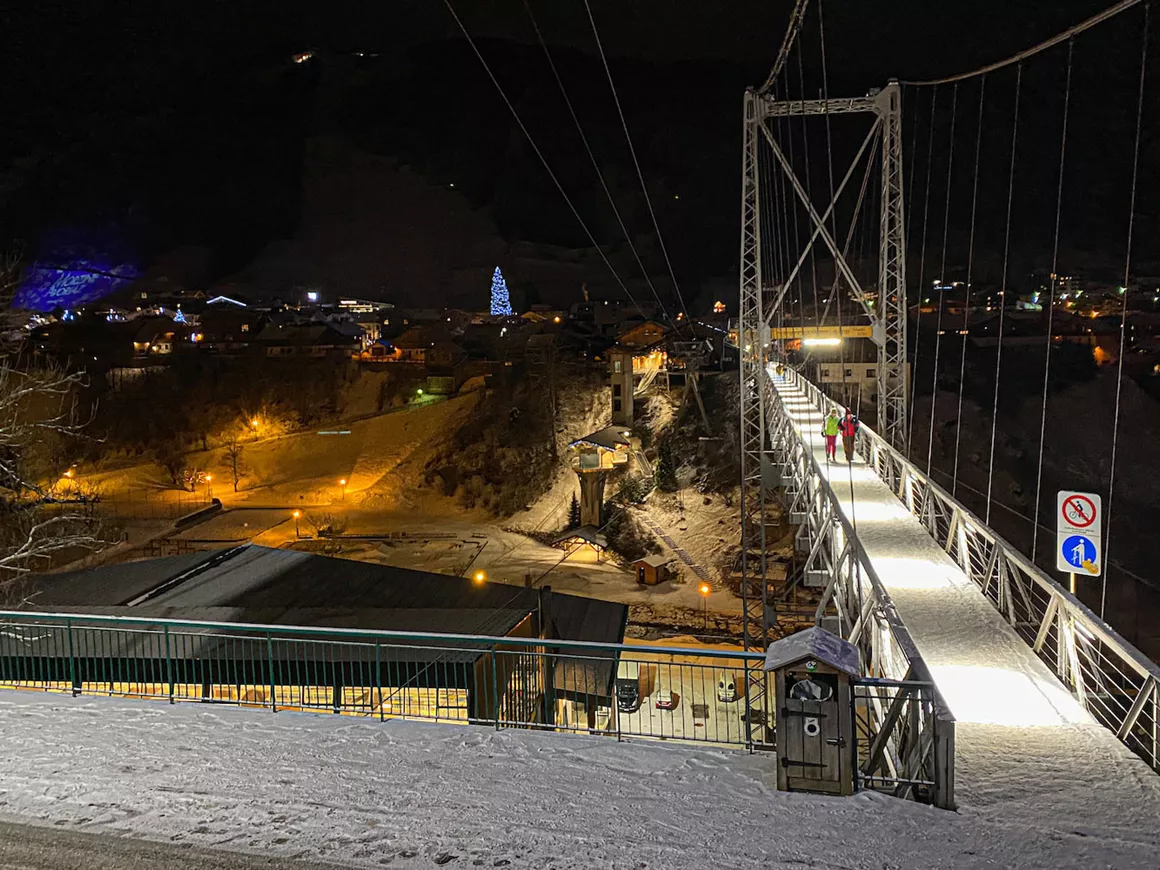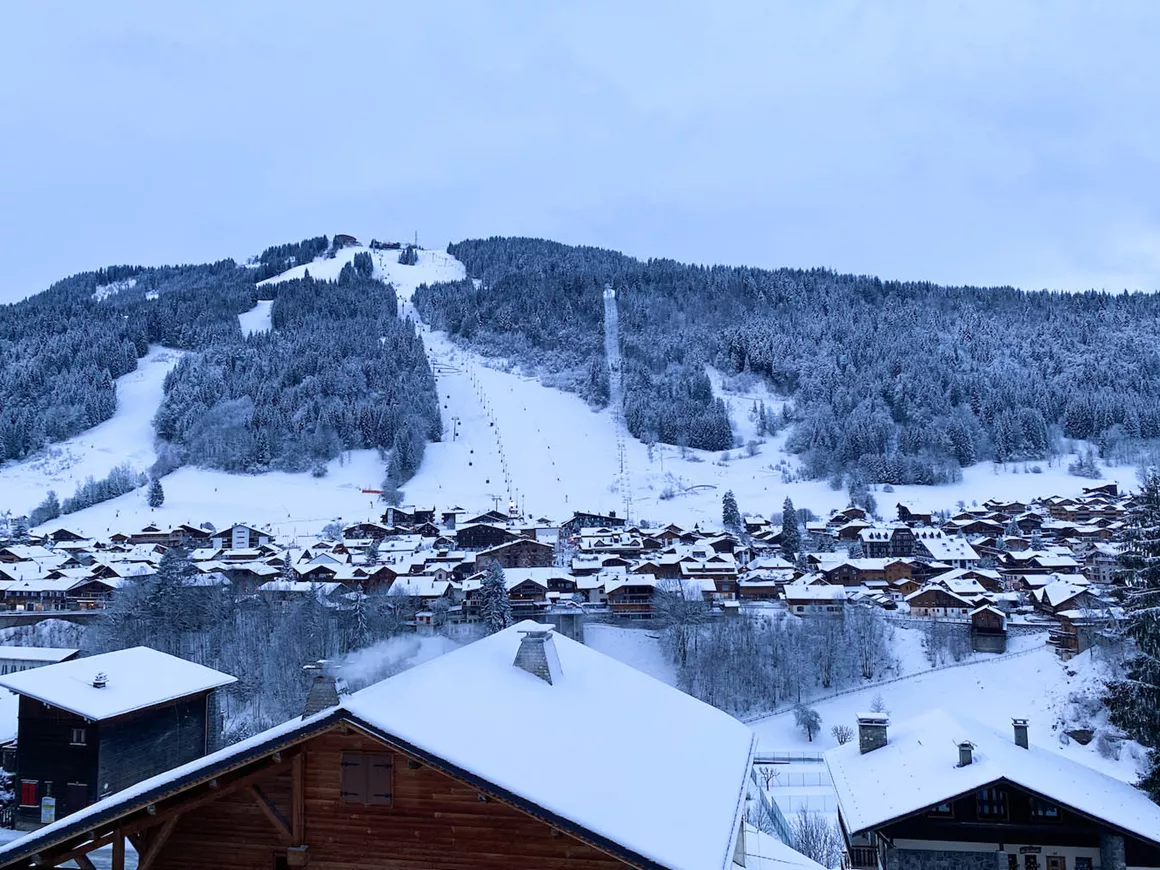 Today
Regular sunshine with some clouds
Tomorrow
Regular sunshine with some clouds
Après-ski & nightlife in Morzine
Ski schools & ski lessons in Morzine
Number of Ski Instructors
Ski lessons in Nederlands
Ski lessons
6 days, 35 hours, € 144,00
Snowboard lessons
6 days, 35 hours, € 164,00
Cross-country skiing
6 days, 15 hours, € 172,00
Book your ski school online in Morzine
Adult Ski Lessons
5 offers available
Kids Ski Lessons
2 offers available
Snowboard Lessons
2 offers available
Facilities in Morzine
Number of hotel beds
3500
Number of tourist beds
3500
Tourist information for Morzine
Name
Office de Tourisme de Morzine
Distance to Morzine
Distance from Brussels
approx. km
Airport
Genève approx. 70 km with bus service
Train station
Thonon-les-Bains approx. 35 km with bus service
From the highway
approx. 35 km 12-minutes drive
Morzine for the children
Number of hours of childcare
8 hours a day