L'Alpe d'Huez was once a rather small ski resort where the jetset met up to do some skiing. This good value for money ski resort has now developed into one of the largest and most popular ski resorts in the French Alps attracting a very varied, international crowd who come here to enjoy skiing and snowboarding on the wonderful, varied ski slopes of the Alpe d'Huez Grand Domaine ski area. The Alpe d'Huez ski area gives access to around 250km of ski slopes, with plenty of challenges available for all levels.
The Alpe d'Huez ski area is proud to state that it is the fifth-largest ski area in France, linking the smaller ski resorts of of Vaujany, Oz-en-Oisans, Villard-Reculas and Auris En Oisans. The Alpe d'Huez Grand Domaine ski area is divided into four sections, with the largest part directly above the resort of Alpe d'Huez itself. The skiing in Alpe d'Huez is particularly well-suited for beginners, with some wonderful wide gentle slopes which are often reserved for beginners only. The ski schools here have an excellent reputation for getting beginners off to a good start on the slopes. Advanced skiers can practice their skills and stamina on the longest black run in Europe, La Sarenne, which measures a whopping 16km! For powder hounds, the area surrounding the Pic Blanc offers tons of possibilities for off-piste skiing. L'Alpe d'Huez enjoys 300 days of sunshine a year but nevertheless boasts reliable snow cover thanks to its altitude and snow cannons. Lift queues in L'Alpe d'Huez are pretty rare as the lift system is extremely efficient, making ski holidays very stress-free!
Snowplaza review
Beginners
Freeride/off-piste
—Intermediate
Cross country
—Advanced
Guaranteed snow
Families & Children
Price level
Snowboard/freestyle
"The village is really quiet, don't come here for the après-ski! Other than that the ski area is good, not super large so maybe a little boring for advanced skie..."
Overview of slopes and lifts in Alpe d'Huez
Slopes

Ski lifts

Additional information

Green slopes

49 km

Drag lifts

30

Start of the season

5 December

Blue slopes

54 km

Chair lifts

23

End of the season

25 April

Red slopes

80 km

Gondola lifts

15

Glacier
Black slopes

67 km

Train

0

Min. altitude

1120 m

Total

250 km

Capacity

10260 Pers./Hour

Max. altitude

3330 m
Resorts in Alpe d'Huez ski area
Experts only: Tackle Le Tunnel, most challenging piste at L'Alpe d'Huez
Take the Pic Blanc gondola, veer right and you'll find yourself at the entrance to a tunnel carved right through the mountainside. Go through it and be prepared to tackle one of the steepest mogul fields you've ever seen. The aptly named "Le Tunnel" is known for being L'Alpe d'Huez's most challenging piste, and you'll see plenty of skiers and snowboarders haltingly making their way down, trying not to lose their footing and go plunging 100m down the mountainside! This area is also home to some incredible steep freeriding terrain, perfect for going off-piste on powder days (just remember that off-piste is done at your own risk).
Themed funslopes: Getting the kids into skiing
In the 2017/18 winter season, L'Alpe d'Huez inaugurated several more funslopes, bringing the total to 3. At Marcel's Farm, Chez Roger and Jacques le Bûcheron, fun obstacles and silly mascots help the kids learn to ski in total confidence. Beginner skiers and snowboarders in general will feel completely at ease on the green and blue slopes located lower down in the Alpe d'Huez ski area, and budding freestylers can try out the very approachable jumps in the snow park.
Vaujany, Oz-en-Oisans and Auris en Oisans: Exploring the greater ski area
If you're looking for a change of scenery, head into one of the other ski resorts that share a linked ski area with L'Alpe d'Huez. Vaujany and Oz-en-Oisans offer skiing below the tree line, while Auris En Oisans boasts some challenging red and black runs in the typical lunar landscapes of the high-altitude Alps. Be warned: the chairlift ride to Auris en Oisans is not for those with a fear of heights, as it takes a dizzying dip into the valley below before working its way back up into the ski area!
La Sarenne: Longest black piste in the Alps
La Sarenne is the longest black piste in the Alps, measuring 16km with no way out after you get started! Throughout your journey along La Sarenne you'll find yourself appreciating breathtaking views from the Pic Blanc, skiing through the valley run in the beautiful Gorges de Sarenne and perhaps stopping for a bite to eat or a drink at the handily placed mountain restaurant near the bottom! That is, if you make it past the top, which sometimes turns into a very steep, dicey mogul field!
Off-piste & freestyle in Alpe d'Huez

Snow parks

2

Tables
Half pipe
Boxes
Quarter pipe
Rails
Boardercross
Off-piste allowed
Kickers
Off-piste zone
Ski pass prices (low season)

Low season 6-day ski pass

Children

Adults

Free up to

L'Alpe d'Huez

EUR 223.50

EUR 283.50

5 Years old

Vaujany - Oz en Oisans

EUR 122.00

EUR 161.00

5 Years old
Ski pass prices (high season)

High season 6-day ski pass

Children

Adults

Free up to

L'Alpe d'Huez

EUR 223.50

EUR 283.50

5 Years old

Vaujany - Oz en Oisans

EUR 122.00

EUR 161.00

5 Years old
Blogs about Alpe d'Huez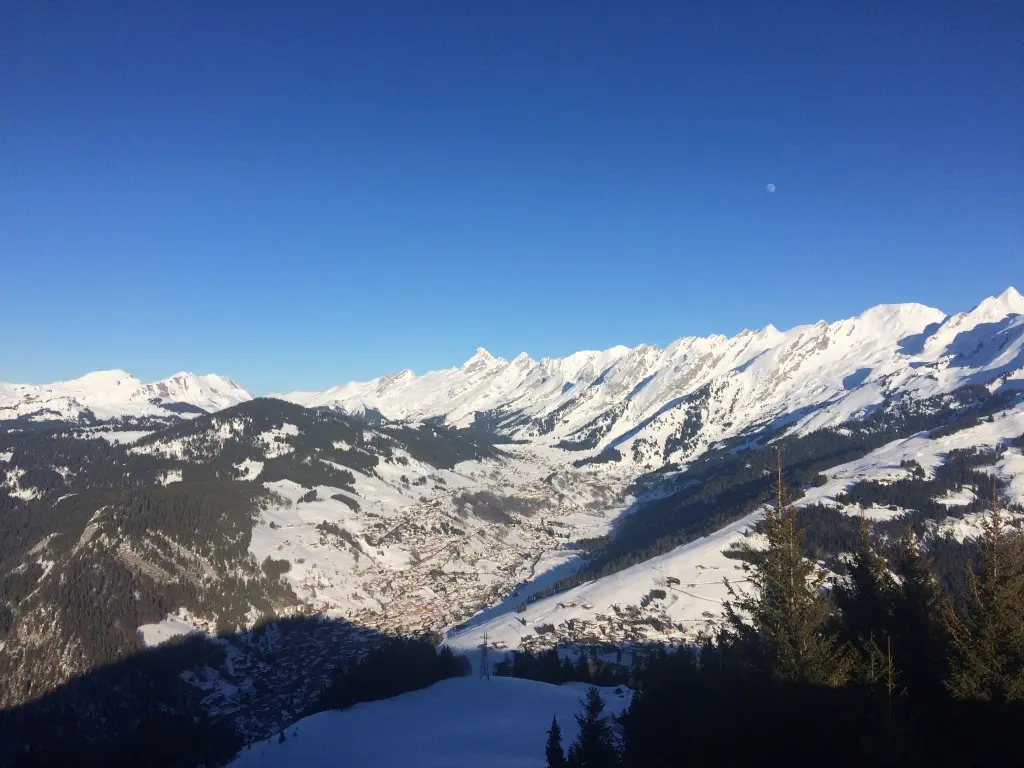 Flying into Grenoble for the holidays? Your ski trip just got a little easier! With many airlines operating flights to the UK, Grenoble Airport is a logical choice. And once you get there, there are loads of ski resorts within easy reach. Rent a car or book a transfer and you'll be there in no time. We've put together a list of easily accessible ski resorts close to Grenoble Airport - whether you're flying with the family or with a group of mates, you're sure to find one that will tempt you. So,... More ›
(Photo: © Thijs Termeer)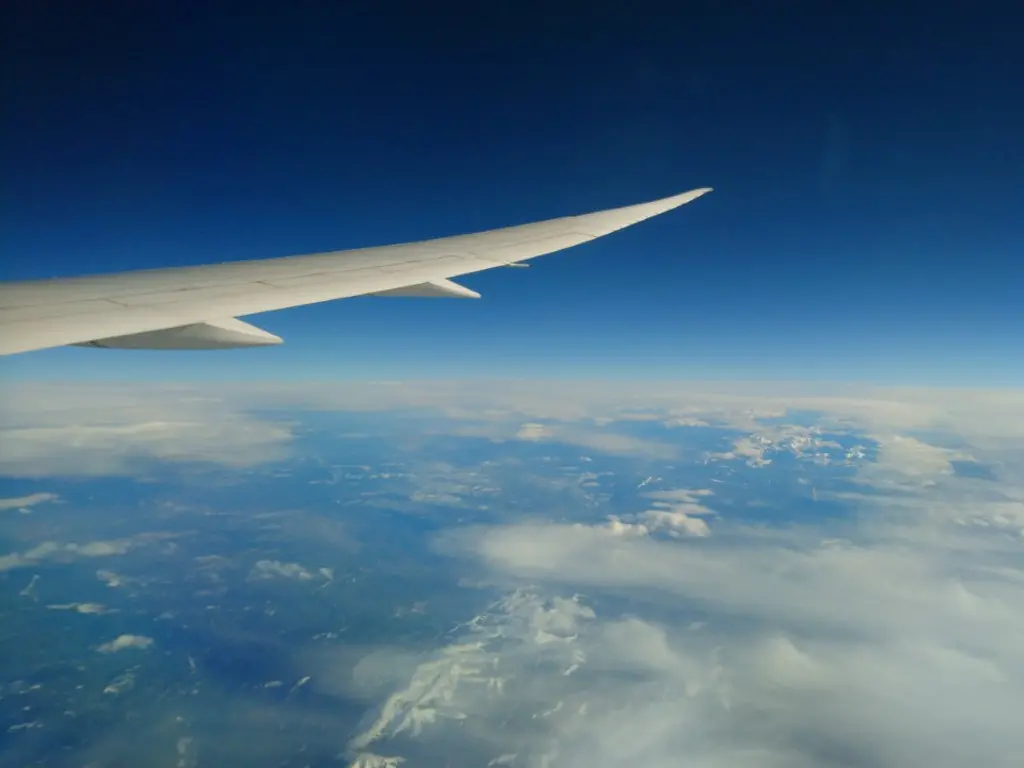 The French skiing airport par excellence, Chambéry Airport comes alive in the winter and welcomes hordes of British skiers and snowboarders. A short flight to this pretty little town will drop you right in the heart of French skiing territory, with access to almost every big French ski area including Chamonix, Les Trois Vallées and Les Portes du Soleil. Chambéry Airport operates seasonal winter flights to more than half a dozen destinations in the UK, mostly with BA. This means it's entirely fea... More ›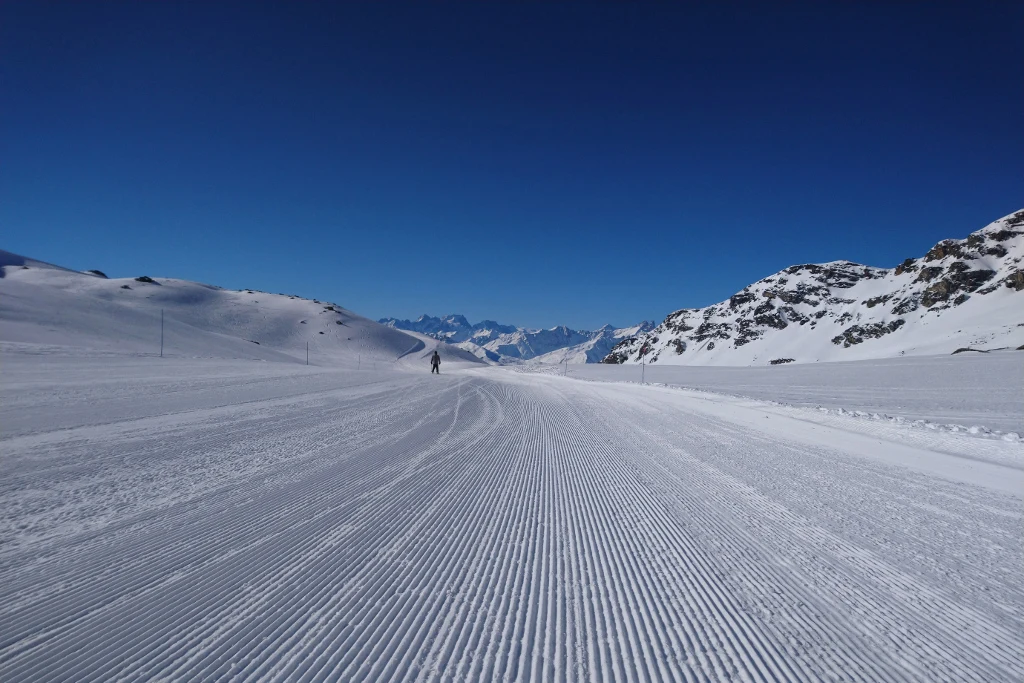 France is known for having a good number of the world's largest linked ski areas, with some of the ski areas measuring over 600km of pistes at altitudes of more than 3000m above sea level. But that's not all France has to offer, and skiers and snowboarders are starting to discover the smaller resorts whose pretty scenery, village atmosphere and varied terrain can easily compete with the biggest names in the Alps. In our list of the top 15 French ski resorts, we've selected some up-and-comers alo... More ›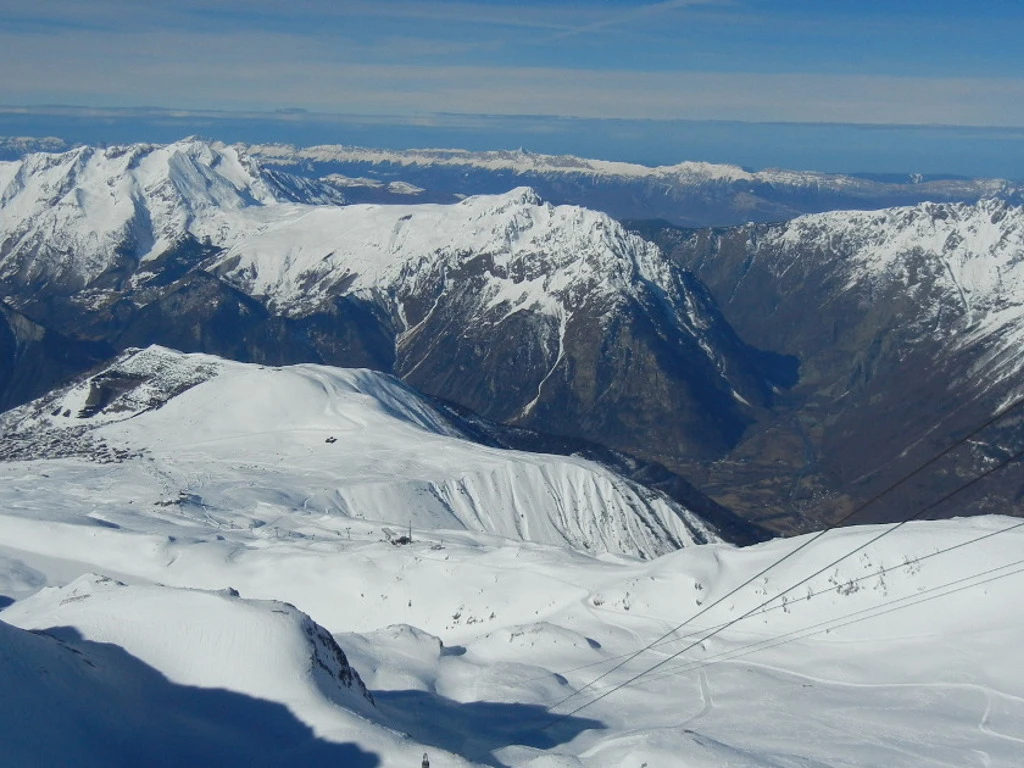 Lyon is a gateway to the French Alps and, as luck would have it, many airlines offer flights from Britain to Lyon-Saint Exupéry Airport. Whether you're looking for a quiet ski resort to spend ski holidays with the family, or a world-class ski resort with endless slopes and challenging terrain, there's no shortage of ski areas within easy reach of Lyon Airport. It's also tempting to spend a few days tooling around this attractive city on your way home – why not make a week of it?... More ›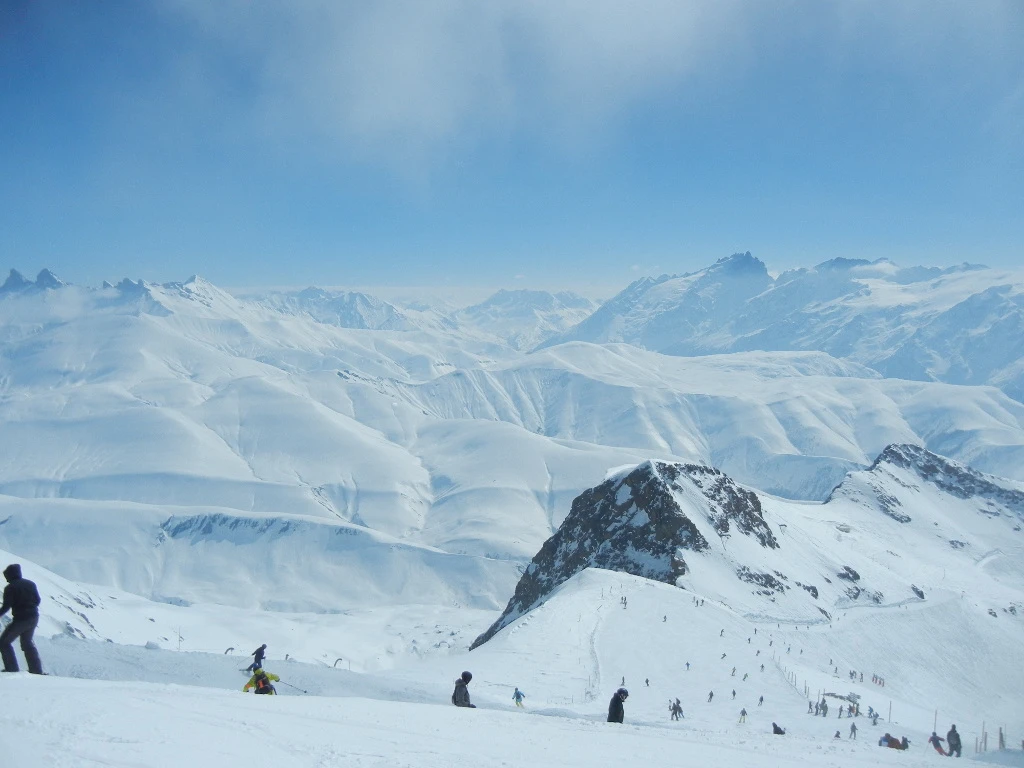 Located in the French ski resort of L'Alpe d'Huez, La Sarenne is the longest black piste in the Alps. Skiers and snowboarders descend 16km down from the Pic Blanc (3330m above sea level), following a winding path back through the valley to the centre of L'Alpe d'Huez. The piste represents an altitude drop of 1800m, and along the way you'll go from admiring views of the surrounding mountain peaks, to skiing through trees and shrub in the valley. However, good news for intermediate skiers: once yo... More ›