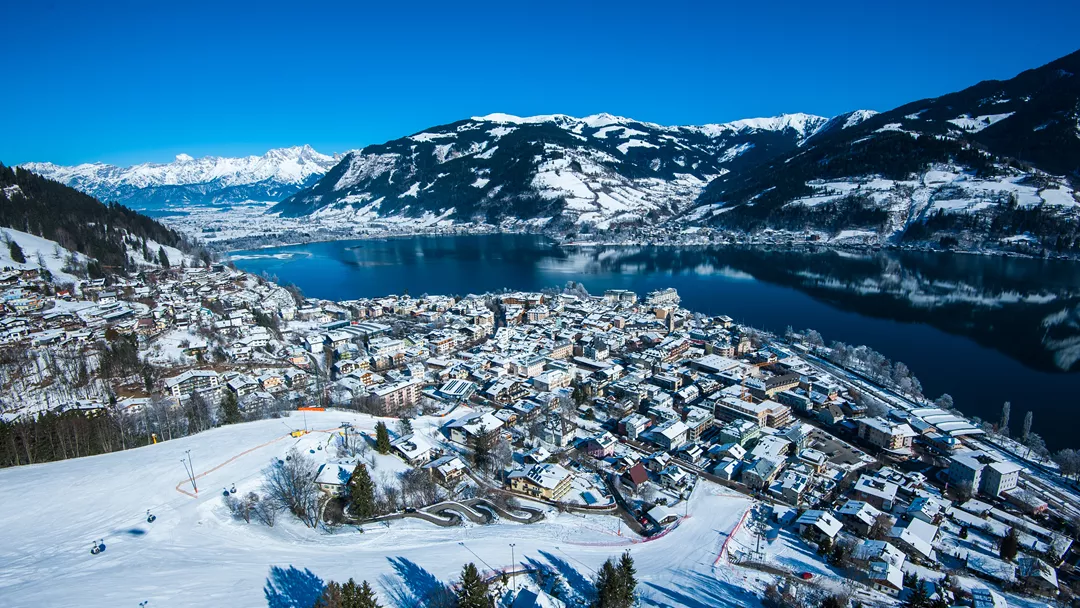 Height: 757 metres

Very good après-ski

Easy to reach by train

Beautifully located ski resort
Zell am See is situated on the banks of Lake Zell ("See" means "lake"), within a stone's throw of Salzburg Airport. In the winter season, when the impressive mountain lake freezes over, you can enjoy many activities in Zell am See such as curling, ice hockey and ice skating here while enjoying the beautiful views. This charming little lakeside town is packed with shops, bars and cafés in its pedestrian centre.
Zell am See offers access to more than 75 kilometres of ski slopes, almost equally divided between blue, red and black slopes with lifts leaving from both sides of the resort. Zell am See is part of the Europa Sport Region ski area which includes the neighbouring glacier ski resort of Kaprun. Even though the town of Zell am See is fairly low-lying, the highest ski lift takes you up to over 3000m so there is never a lack of snow on the higher slopes! With over 40 restaurants and a good choice of bars and some lively nightclubs, night owls looking for good après-ski won't be disappointed in Zell am See.
Varied ski area and glacier skiing
The Schmittenhöhe ski area is located right above the village of Zell am See and has 70km of slopes plus a snow park. The ski area reaches a maximum altitude of just 2000m, meaning all the slopes are below the tree line. From most slopes you'll also enjoy beautiful views of Lake Zell. Despite its low altitude, the Schmittenhöhe ski area has fairly reliable snow cover thanks to its snow cannons. If the weather is failing you, you can always take the ski bus over to nearby Kaprun and ski on the high-altitude slopes of the Kitzsteinhorn Glacier. There are also rumours of a potential mergerbetween Zell am See - Kaprun and the nearby Skicircus Saalbach Hinterglemm Leogang Fieberbrunn. This would make the linked ski area probably the most powerful and varied ski area in Austria.
Learn to ski with Robby Roo and Crazy Tiger
Your kids are in good hands at Zell am See! Mascots Robby Roo and Crazy Tiger will make sure they have the time of their lives during their ski holiday. The beginner-friendly Schmidolin's Child World with its themed Dragon Tunnel magic carpet will introduce the smallest skiers and snowboarders to the slopes in a fun and stimulating way. There is also a funslope with different obstacles and easy freestyle features so they can test their skills and gain confidence on the slopes. A fun family holiday awaits at Zell am See!
Cosy après-ski scene
Zell am See offers a limited but solid array of choices for après-ski fun. During the ski day, look out for the Schnaps Hans Alm-Bar, right near the lift station on the slopes of the Schmittenhöhe. The Crazy Daisy and the Pinzgauer Diele are the hotspots in the village centre. While skiers and snowboarders don't have anything to complain about when it comes to après-ski options in Zell am See, for full-on, exuberant après-ski, it's better to head to neighbouring Kaprun.
Keeping active off the slopes
Zell am See is a lively ski village, especially popular with the younger crowd. The village offers entertainment in the form of a cinema, swimming pool, shops, gym, toboggan run and of course extensive après-ski. In the surrounding region there are almost 60km of cross-country trails, of which the 3km-long glacier trail and the Zeller Höhnen trail are particularly picturesque. You can also explore the region on foot or snowshoe via the well-marked walking routes.
Photo gallery of Zell am See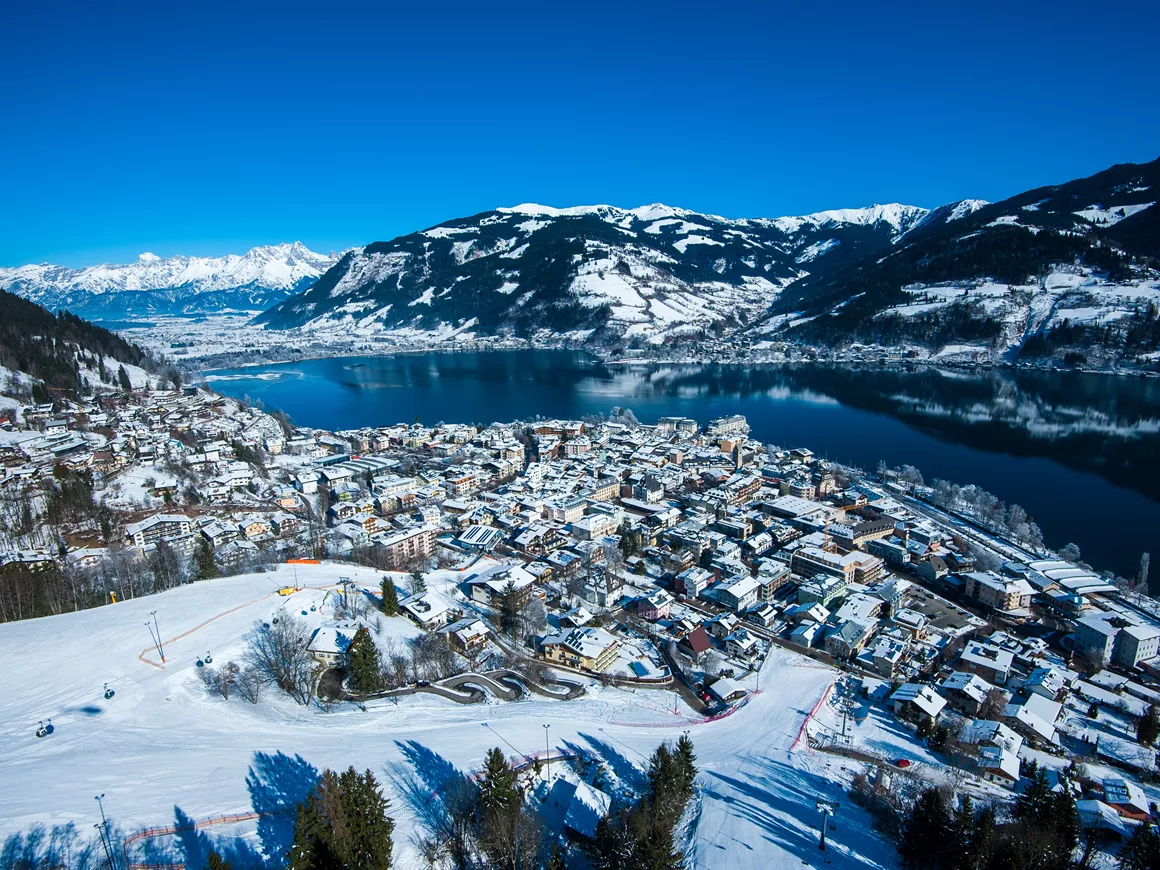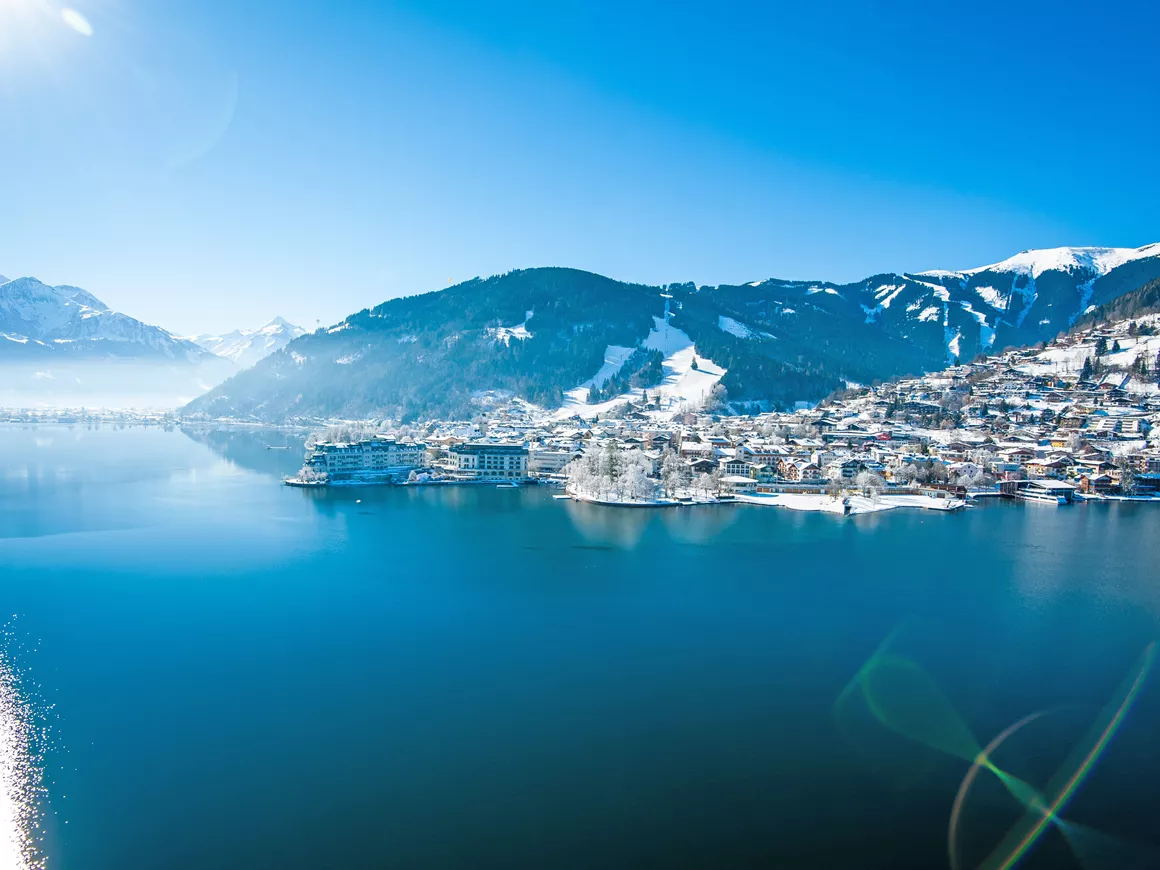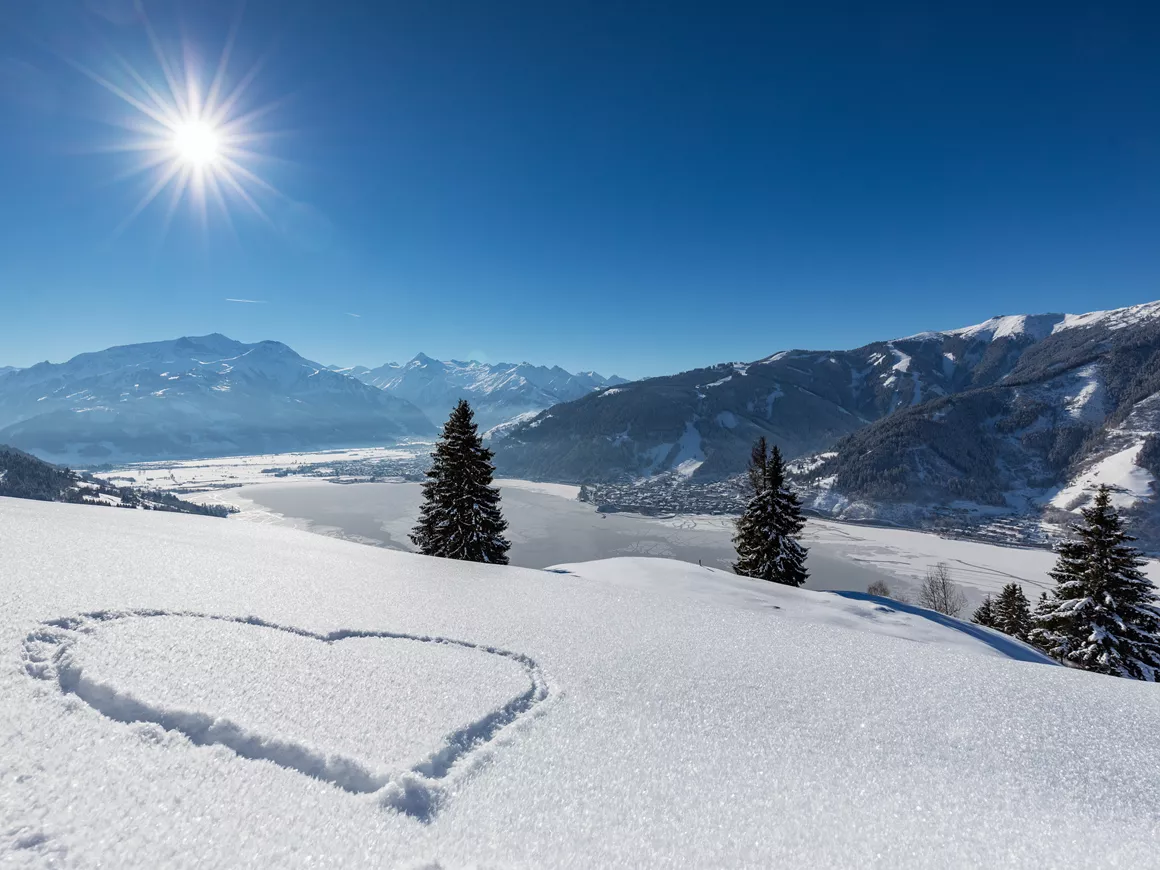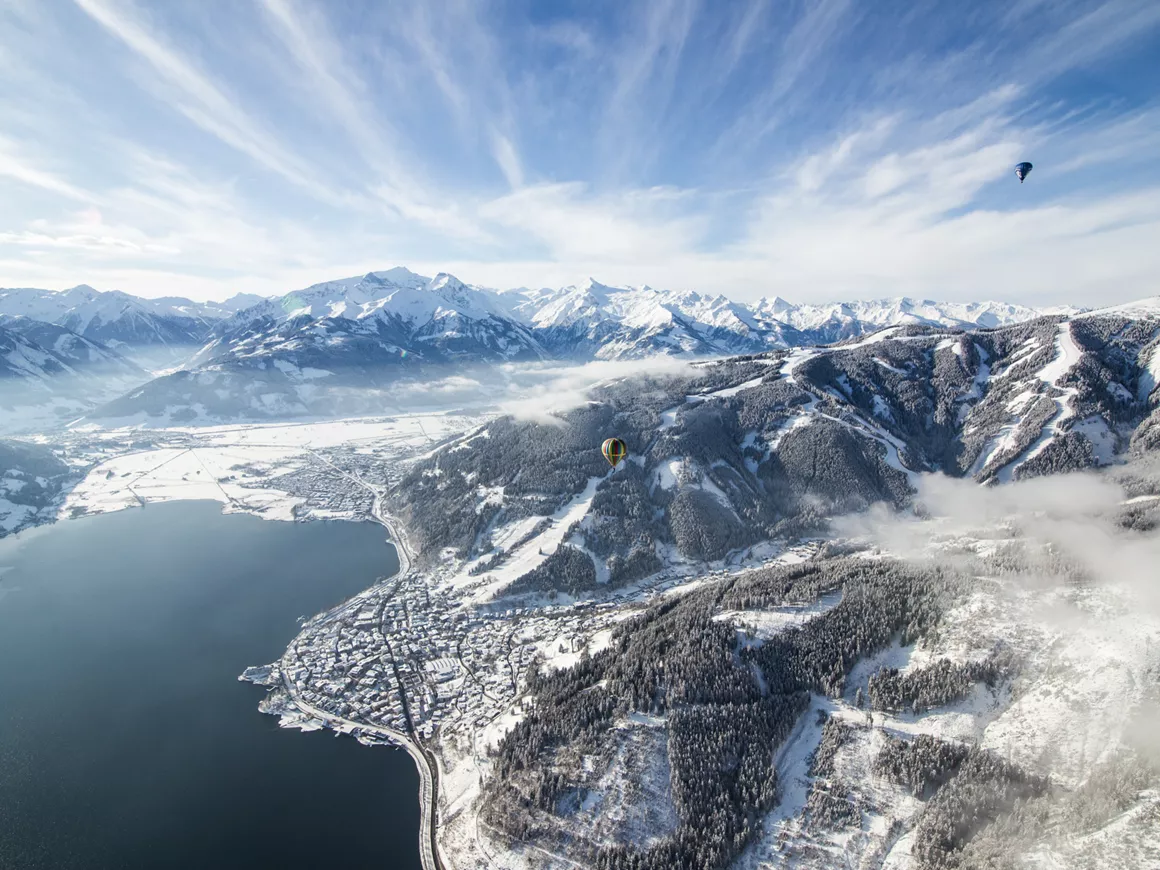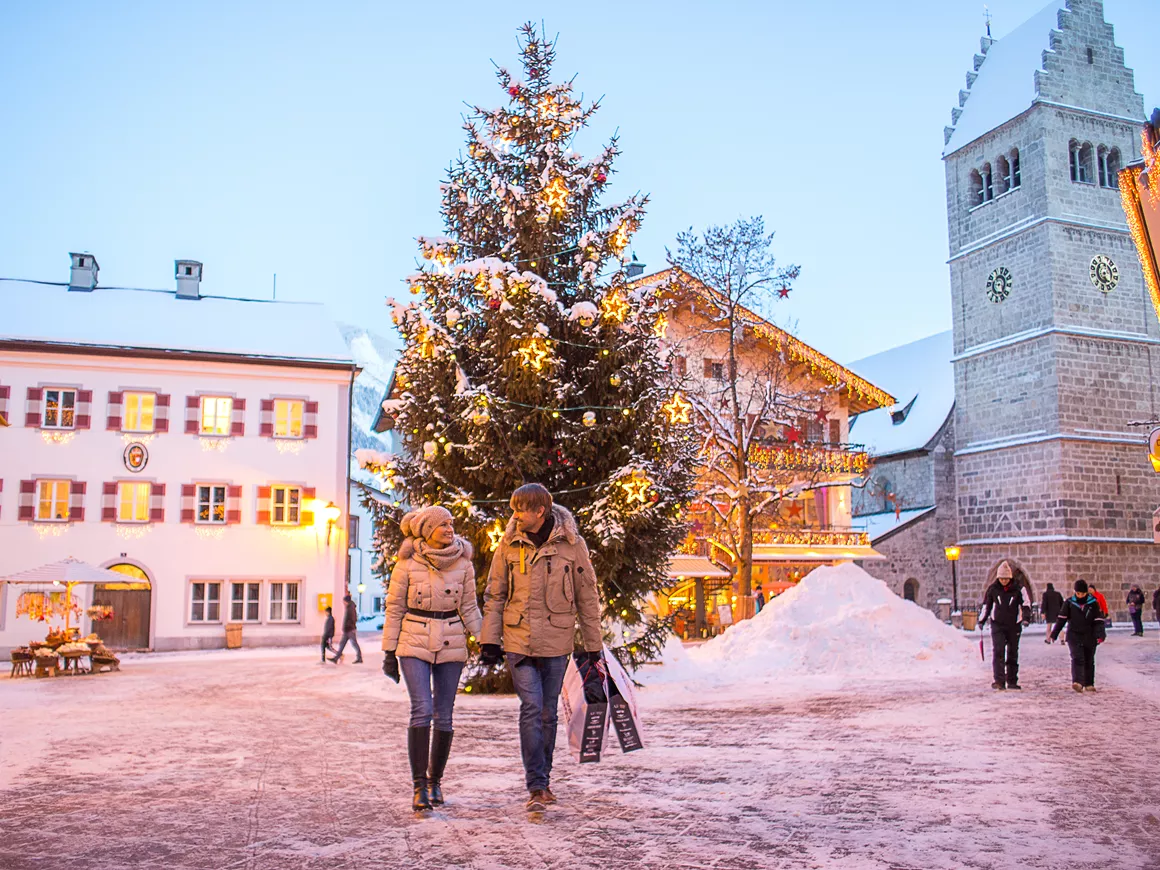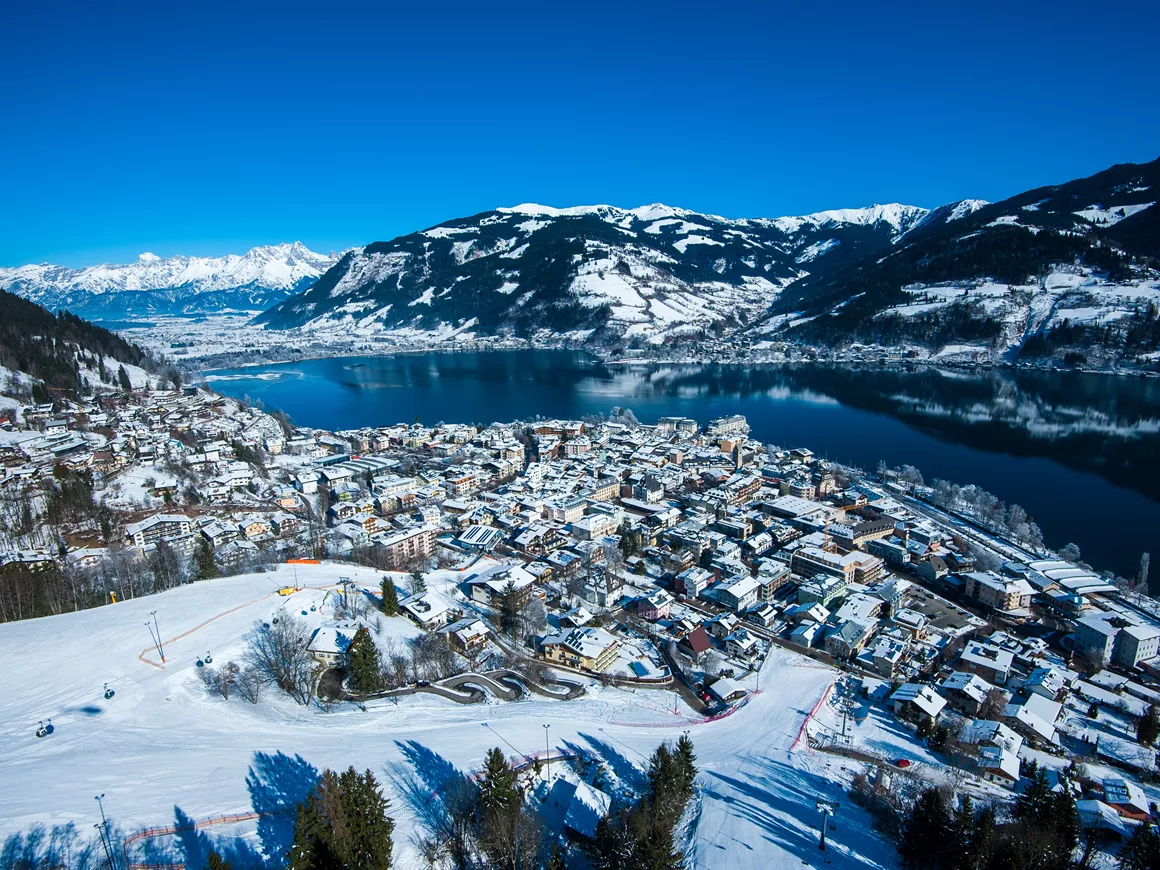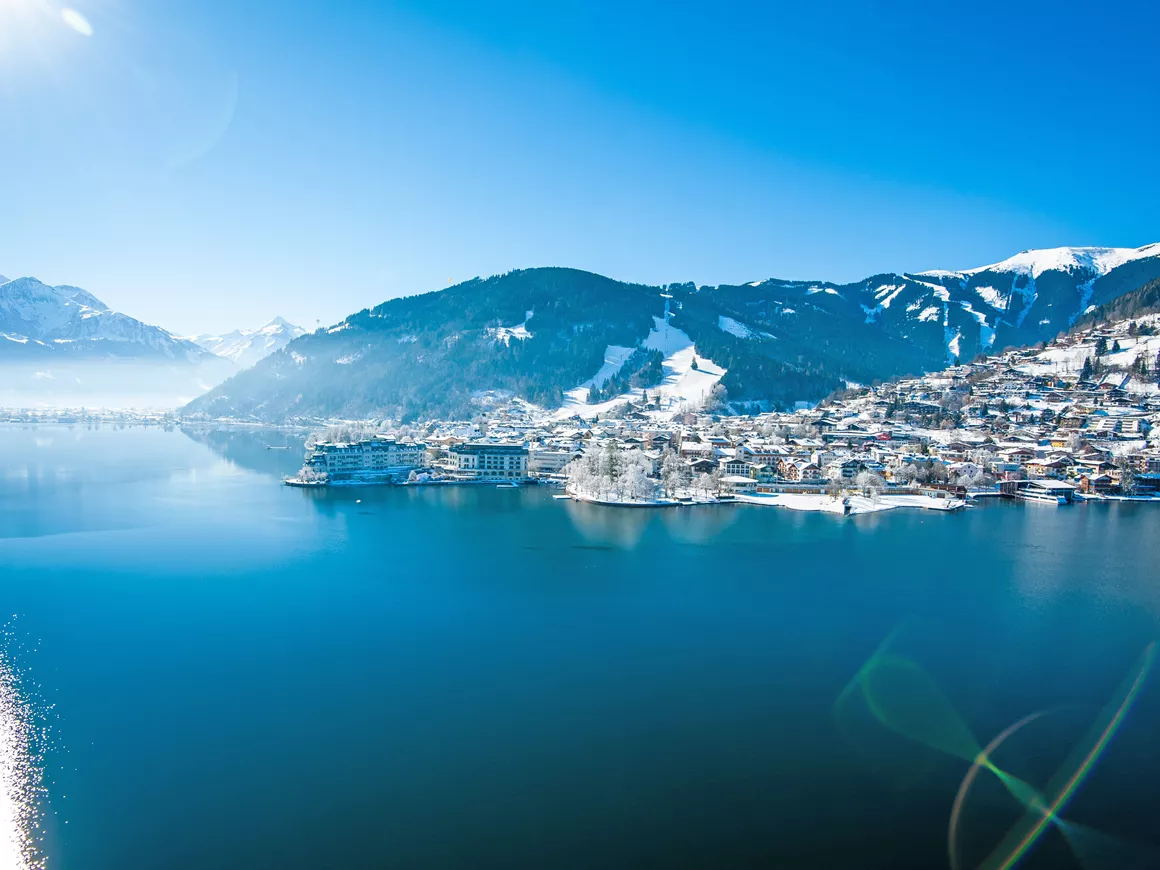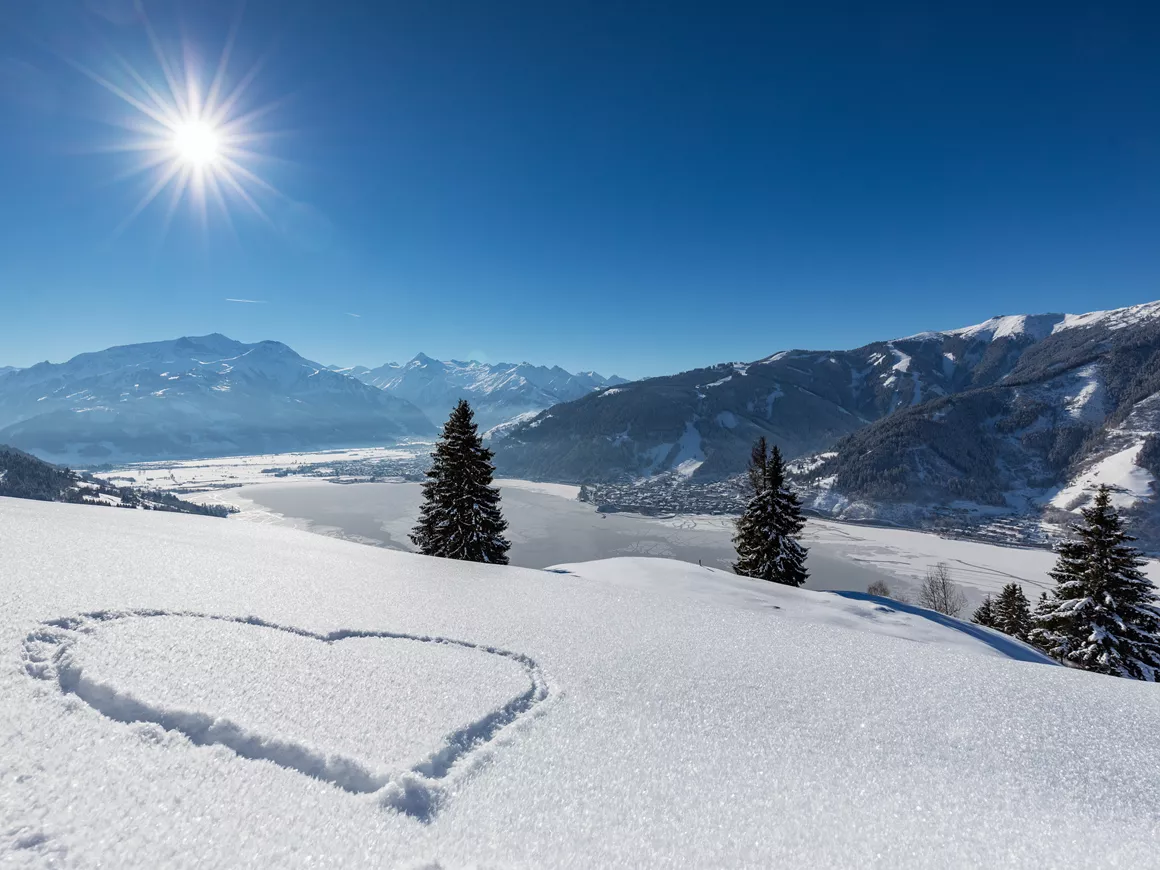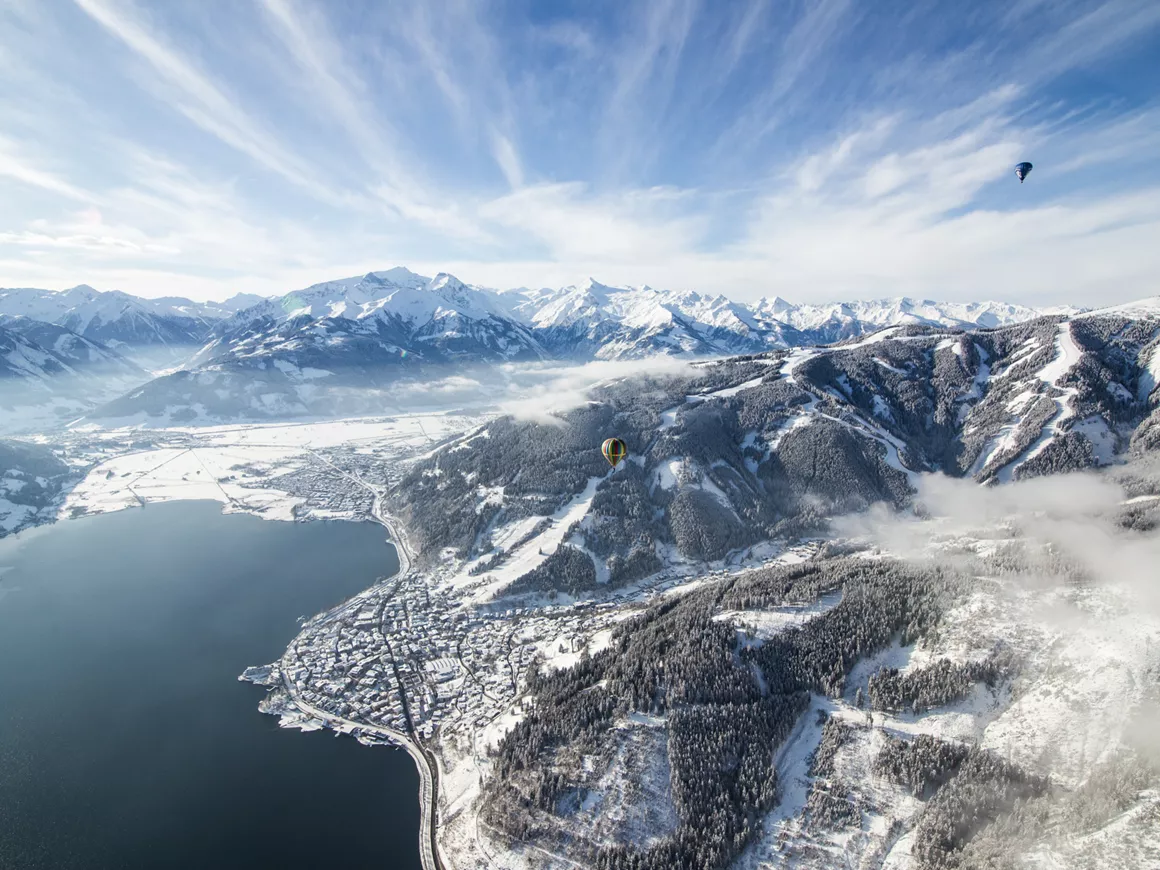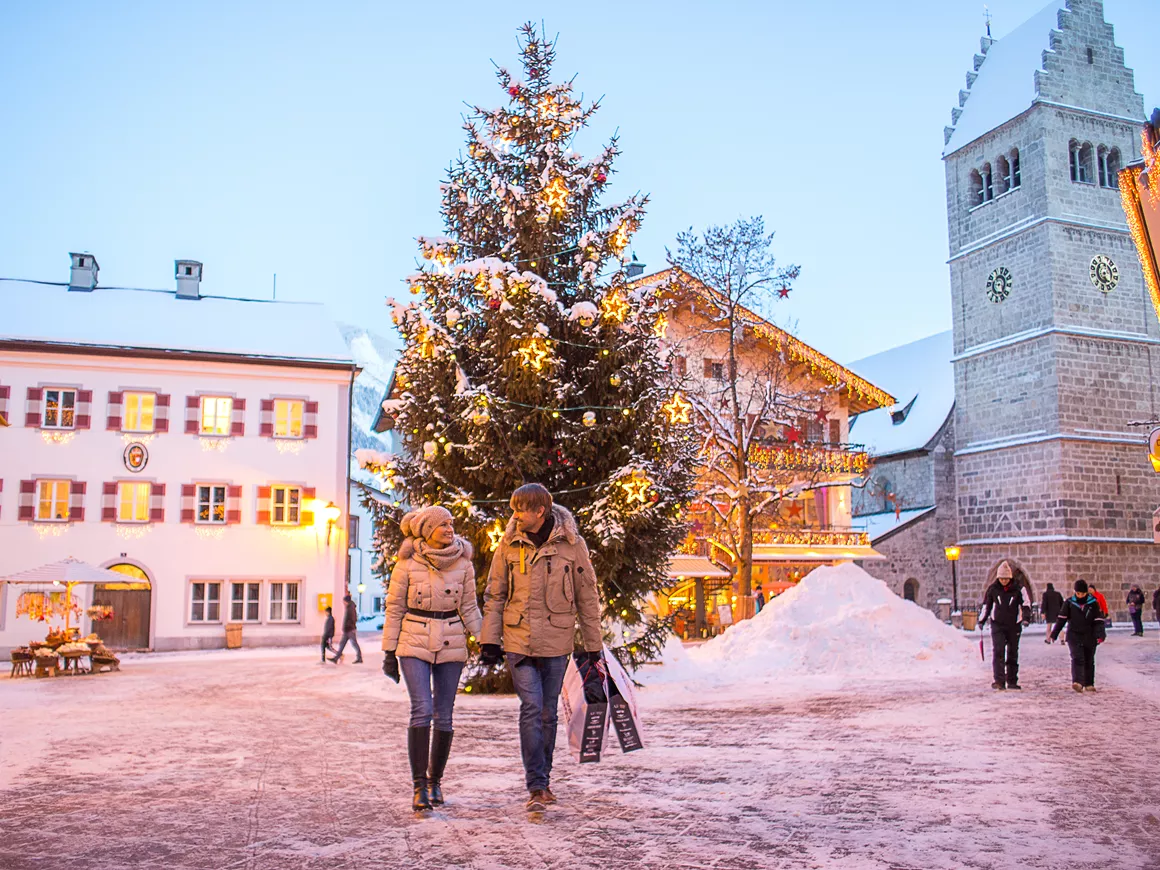 Today
Overcast with some snowfall
Tomorrow
Regular sunshine with some clouds
Après-ski & nightlife in Zell am See
Ski schools & ski lessons in Zell am See
Number of Ski Instructors
Ski lessons in Nederlands
Cross-country skiing
1 days, 2 hours, € 45,00
Book your ski school online in Zell am See
Facilities in Zell am See
Number of hotel beds
5200
Number of tourist beds
5200
Tourist information for Zell am See
Name
Zell am See Information
Distance to Zell am See
Distance from Brussels
approx. km
Airport
Salzburg approx. 80 km with bus service
Train station
approx. km with bus service
From the highway
approx. 47 km 47-minutes drive
Zell am See for the children
Number of hours of childcare
Mascot Name
Schmidolin, Robby Roo, Crazy Tiger
After skiing in Zell am See