Ski resorts in Andorra
The ski resorts in Andorra have evolved considerably in recent years. The facilities were formerly quite simple and basic but nowadays the resorts in Andorra have become fully-fledged ski resorts. Because of the enormous investments made in these resorts, the prices have naturally risen and the number of new hotels and lifts increases each year. Although the ski resorts in Andorra are not nearly as cheap as a few years ago, they still represent a less expensive ski holiday option compared to ski resorts in the Alps.
Thanks to the recent changes, winter sports in Andorra have become a lot more popular and you will now always find some cozy après-ski bars and at least one nightclubs in the various ski resorts of Andorra. Those looking for a versatile ski holiday in a totally different environment can confidently travel to a ski resort in Andorra.
Canillo, the oldest of the Andorran villages, is located 7 km above Encamp and is emerging as the ideal ski resort for beginners. The village offers v...Read more ›
Snowplaza rating
Apres-ski & events
Families & children
Cross-country skiing
Price level
Winter hiking
9
In the Vall d'Incles lies the authentic mountain village of El Tarter. This village with a Roman character has all the facilities a ski resort should ...Read more ›
Rating 9 Based on 2 Reviews
Snowplaza rating
Apres-ski & events
Families & children
Cross-country skiing
Price level
Winter hiking
At the very heart of Andorra lies the charming ski resort of Encamp. In no time a gondola lift will take you to the ski area at 2600 metres of altitud...Read more ›
Snowplaza rating
Apres-ski & events
Families & children
Cross-country skiing
Price level
Winter hiking
Grau Roig is a small ski resort located between Soldeu and Pas de la Casa at an altitude of 2100 metres. Because of its location snow is always guaran...Read more ›
Snowplaza rating
Apres-ski & events
Families & children
Cross-country skiing
Price level
Winter hiking
Pas de la Casa is just across the French border, in the eastern part of Andorra. The village is considered to be the sunniest and most snowy spot in t...Read more ›
Snowplaza rating
Apres-ski & events
Families & children
Cross-country skiing
Price level
Winter hiking
9
The ski resort of Soldeu is part of the ski area of GrandValira providing ski slopes for winter sports fans of all levels but particularly beginners. ...Read more ›
Rating 9 Based on 1 Reviews
Snowplaza rating
Apres-ski & events
Families & children
Cross-country skiing
Price level
Winter hiking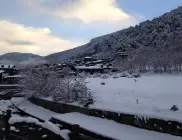 Arinsal is a typical Andorran ski resort with a mix of new hotels and apartments with quaint water fountains in the center where the locals collect th...Read more ›
Snowplaza rating
Apres-ski & events
Families & children
Cross-country skiing
Price level
Winter hiking
Thanks to the modern cable car railway connecting La Massana with the ski area of Pal-Arinsal, this ski resort is a popular destination for ski holida...Read more ›
Snowplaza rating
Apres-ski & events
Families & children
Cross-country skiing
Price level
Winter hiking
Ordino is a charming little village with some lovely traditional houses in the Andorra mountains. The village has its own ski area but does require a ...Read more ›
Snowplaza rating
Apres-ski & events
Families & children
Cross-country skiing
Price level
Winter hiking