The ski resort of Courchevel is actually made ​​up of 5 smaller resorts at different altitudes which make up the many facetted personality of this resort. The names of the individual ski resort were recently changed. Courchevel 1850 (now simply Courchevel) is set in the forest and is characterized by its large, stylish chalet-style buildings and also by its many exclusive establishments. Courchevel 1650 (now known as Courchevel Moriand) is less exuberant, but nevertheless enjoys a great position close to the surrounding green and blue ski runs. Courchevel 1550 (now Courchevel Village) and Courchevel 1300 (renamed as Le Praz) are quieter and offer much cheaper ski accommodation, with traditional mountain chalets, attractive narrow streets and lots of charm - perfect for relaxed family holidays.
Courchevel's ski area is one of the most popular in Les Trois Vallées with some unforgettable skiing for most levels. If you want a day off from skiing, Courchevel offers many activities: its Olympic skating rink, dog sled rides, helicopter flights... In Courchevel, the possibilities are endless! The apres-ski and nightlife are as varied as the different ski resorts with a very laid back atmosphere in Le Praz compared with the very lively, jet set feel in Courchevel and a more accessible to everyone scene in Courchevel Moriand. The choice is yours but whichever you choose, it's pretty certain you won't be disapponted on your ski holidays.
Snowplaza review
Après-ski/events
Cross-country skiing
Families & Children
Price level
Winter hiking
"We just finished a week with the kids in Courchevel - we stayed in 1850. Snow low down in terrible condition and no snow in the village which is a shame as I ca..."
Courchevel for families
Courchevel Moriond is the best choice for family ski holidays as prices are lower than in Courchevel 1850 and the village is in a perfect setting close to many green and blue runs. Courchevel Village and Le Praz are also popular with families because of the quiet, pleasant atmosphere here with many traditional wooden chalets and narrow streets. For children, Courchevel offers many options from day care for babies to ski schools for older children. The kindergarten Les P'tits Pralins in Courchevel Moriond, welcomes children from 6 months old. In Courchevel Village, the ESF Maison des Enfants welcomes children from 12 months old with a specially designed outdoor play area where kids can discover the joys of snow sports. The Village des Enfants in Courchevel 1850 combines day care for children from 18 months with the Piou Piou ski school for beginners (from 3 years old) in a pleasant environment where kids feel at home.
Activities in Courchevel
Besides the excellent skiing in Courchevel, many non-skiing activities are also organized. For adults and children over 6 years old, a 2km-long toboggan run is lit up at dusk on the red run down to the Tovets lift. It is also possible to learn about driving a snow cat and to take snowmobile or snow scooter tours. Not forgetting activities such as cross country skiing, paragliding, opportunities for heli-skiing and much more. There are plenty of indoor activities such as bowling and ice-skating if you'd prefer to stay inside. The Stop Zone and the Avalanch' Camp up on the slopes of Courchevel are two areas dedicated to raising awareness of the dangers of the mountain such as excessive speed on the slopes and avalanches. This alternative approach enables effective education for young people who are most often at risk.
Courchevel by night
In Courchevel you can really treat yourself to some gourmet French food, since the resort has many luxury and 5-star hotels with excellent restaurants. The Zinc des Neiges, in particular, is a small, charming restaurant in Courchevel 1850, which offers a wonderful mix of traditional French cuisine and contemporary cooking. A highlight of winter events is the BMV Polo Masters – a sight not to be missed. For a spot of festive, family apres-ski, the ESF instructors in Courchevel put on a show with a torch lit descent, fireworks and mulled wine and hot drinks all round (only during school holidays). Not forgetting, of course, Le Tremplin and the Milk Club which are great places for lively apres-ski. Free shuttle buses run between the different villages until the early hours so you can really discover Courchevel's different villages by night!
Apres-ski & entertainment Courchevel

Restaurants

68

Theatre

-

Bars & cafes

64

Casino

-

Nightclubs & discos

2

Concert hall
Cinema

1
Ski school and ski lessons Courchevel

No. of ski schools

7

Private ski lessons

Yes, price on request

No. of ski instructors

1050

Ski lessons

5 Days, 30 Hours, € 315

Area for beginners
Snowboarding lessons

5 Days, 30 Hours, € 322

Ski lessons in
Cross-country skiing

-
Book ski schools in Courchevel online

Skiing-Kids
7 Offers available
Freeride
4 Offers available
Skiing-Adults
5 Offers available
Snowboarding
5 Offers available
Telemark
2 Offers available
Ski-Touring
1 Offers available
Park-&-Freestyle
1 Offers available
Cross-Country
2 Offers available
Heliskiing
1 Offers available
Facilities Courchevel

No. of hotels

47

Supermarkets

3

Total no. of hotel beds

4886

Banks
Total no. of beds

40485
Tourist information for Courchevel

Name

Courchevel Tourisme

Email
Telephone

0033 - - 0479080029

Website
Distances from Courchevel

Railway station

Moûtiers-Salins approx. 25 km by bus

Airport:

Genève approx. 149 km by bus

From the motorway:

approx. 50 km 50 minuten by car
Courchevel for families and children

Childcare
Magic carpet
Playground
Ski lift for children
Merry-go-round
Leisure & sports activities Courchevel

Public sauna
Footpaths

18 km

Fitness centre
Torchlight descent

fakkeltochten tijdens de schoolvakanties

Public solarium
Indoor ice rink
Massage
Outdoor ice rink

-

Spa & wellness
Curling
Indoor swimming pool
Snow rafting

-

Hot air ballooning
Dog sledding
Paragliding
Snowmobile tours
Indoor tennis court
Toboggan run
Squash court

-
Weblogs about Courchevel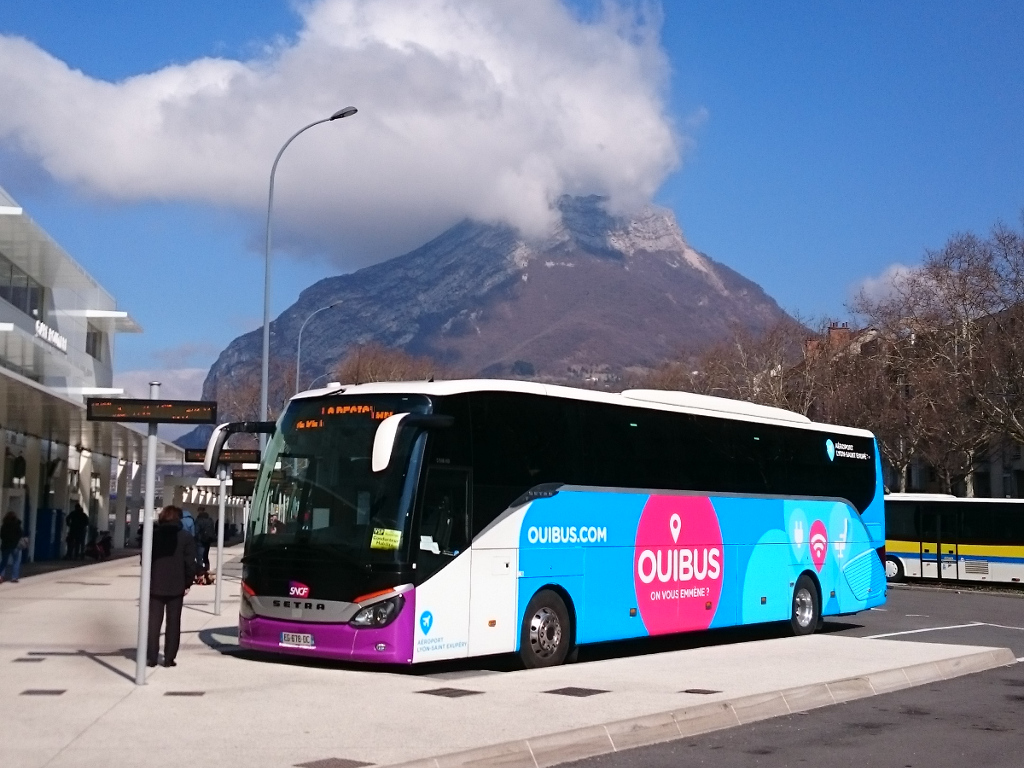 One of the biggest hassles about any ski holiday in the Alps is how to get there in the first place! Complicated transfers with long wait times are not the best way to start your ski holiday, so next time you book, why not choose one of these easy-to-reach resorts? We've avoided resorts that require costly private shuttles or car hire. All of the ski resorts on this list can be easily accessed from the UK using a combination of plane or train plus an easy shuttle bus or cable car. Remember to pr... More ›
It's the largest ski area in the world and one of the most beloved ski areas in the Alps, but that's no reason to sit back on your laurels! Les Trois Vallées has invested heavily in renovations for the upcoming 2018/19 ski season, and skiers and snowboarders are likely to be pleased with the results. From new lifts, to new pistes, to improved snowmaking and even a new zipine, the Les Trois Vallées ski resorts of Courchevel, Méribel, Les Menuires and Val Thorens are putting their glad rags on f... More ›
It's been decided: The FIS Alpine Skiing World Championships 2023 will take place at the legendary French ski resorts of Courchevel and Méribel, in Les Trois Vallées. The decision was announced at the 51st FIS International Ski Congress in Costa Navarino, Greece, after months of lobbying from Courchevel-Méribel and their worthy opponent, the Austrian ski resort of Saalbach-Hinterglemm, which was also shortlisted as a possible venue for the 2023 FIS World Championships. Courchevel-Méribel will ... More ›
Planning is already underway for the FIS Alpine Skiing World Championships 2023 and the biggest question is: Austria or France? Both Saalbach and Courchevel-Méribel have submitted bids to host the bi-annual event, which is considered one of the most important competitions in alpine skiing. It's a tough choice seeing as these are two of the biggest names in the Alps. But the FIS will have to select just one of these worthy candidates to organise their flagship event in 2023. The successful ca... More ›