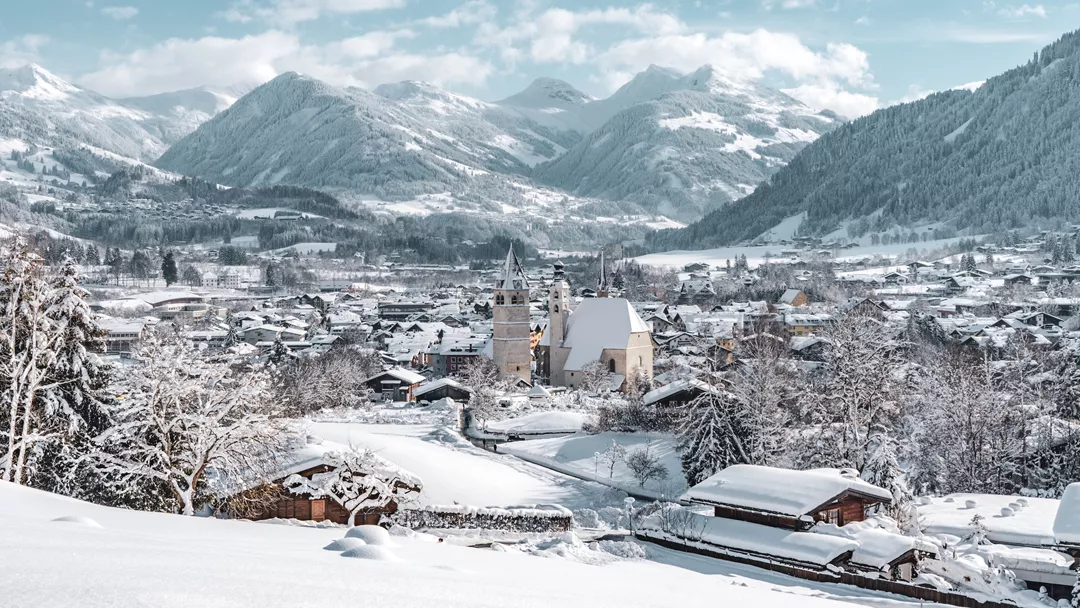 Height: 800 metres

Attractive medieval village centre

Home base of the famous Hahnenkammrennen

Suitable slopes for all levels

Vast hiking area
Kitzbühel is a winter sports giant and everything you would expect from a ski resort in Austria. Skiers of all levels will find what they're looking for in the ski area of Kitzbühel & Kirchberg and the more adventurous can even attempt the famous Streif downhill where the Hahnenkamm Men's Downhill Race has often been held. Snowboarders are spoilt with their own mountain in Kitzbüheler Horn so no-one will be disappointed here. Kitzbühel is easy to reach from the airports of Innsbruck and Salzburg.
Each year the fashionable, yet atmospheric ski resort of Kitzbühel welcomes many skiers who come here to enjoy the luxurious mountain lifestyle and the versatile Austrian ski area. Back in the village the après-ski offer is trendy and cosmopolitan - just like the clientele! For après-ski, try The Londoner if you like live music - there's a different band every night. Dating back to the 14th century, Kitzbühel's painted medievel houses, stylish shops, concealed passageways and charming cafés are wonderful to explore if you fancy a break from the slopes or a late afternoon stroll.
Photo gallery of Kitzbühel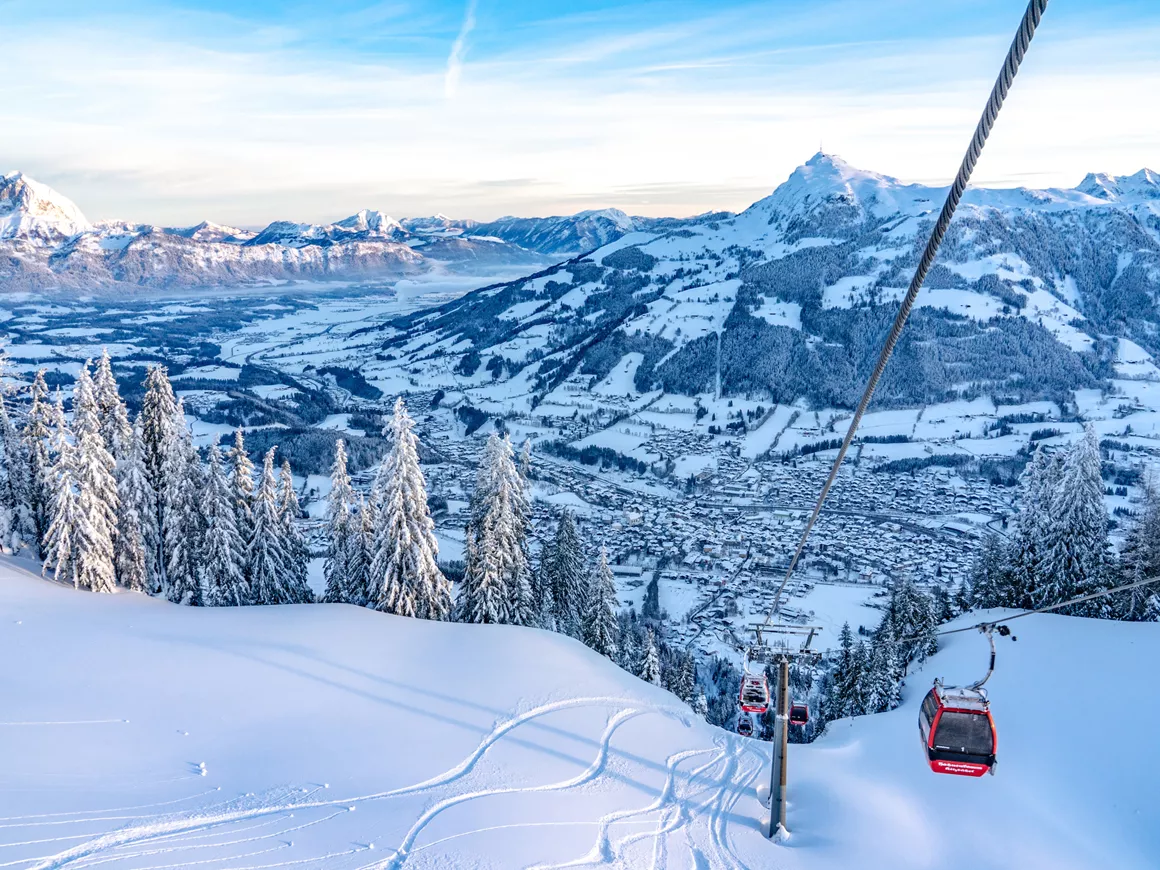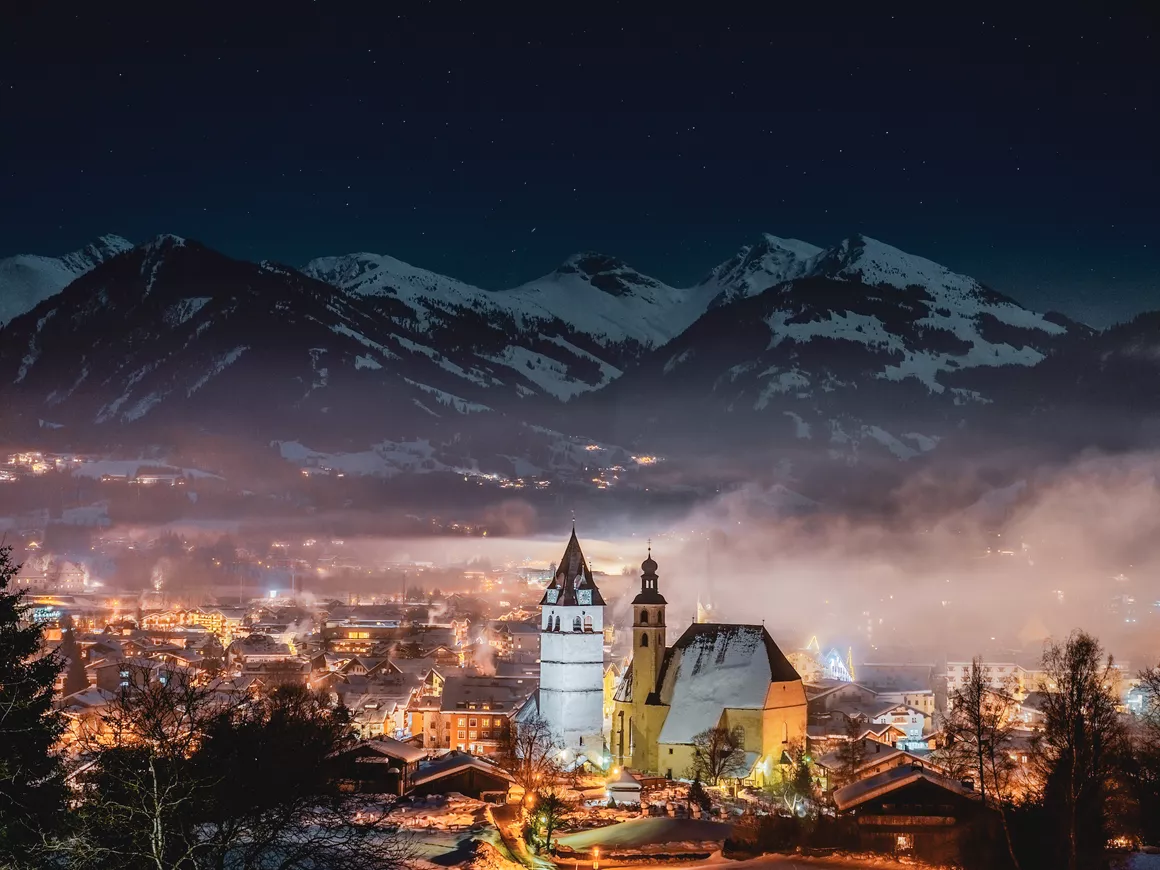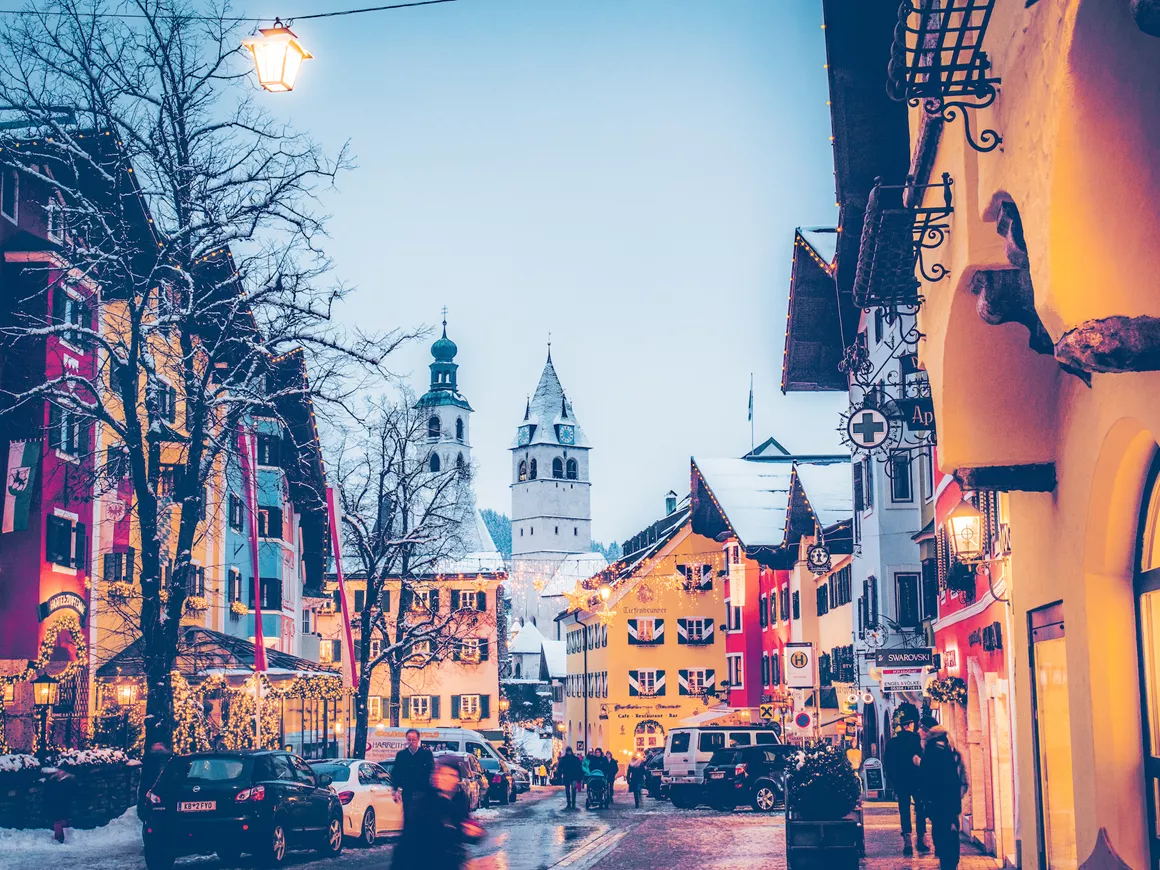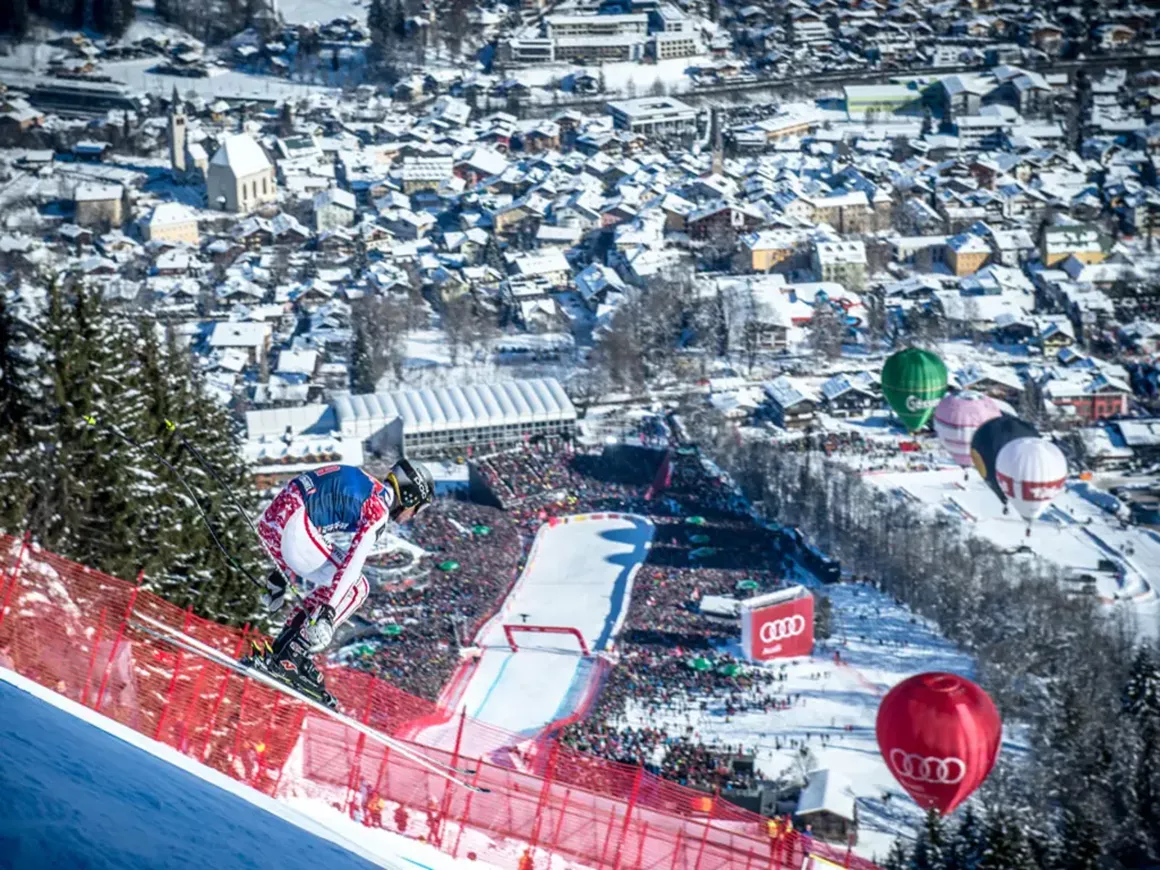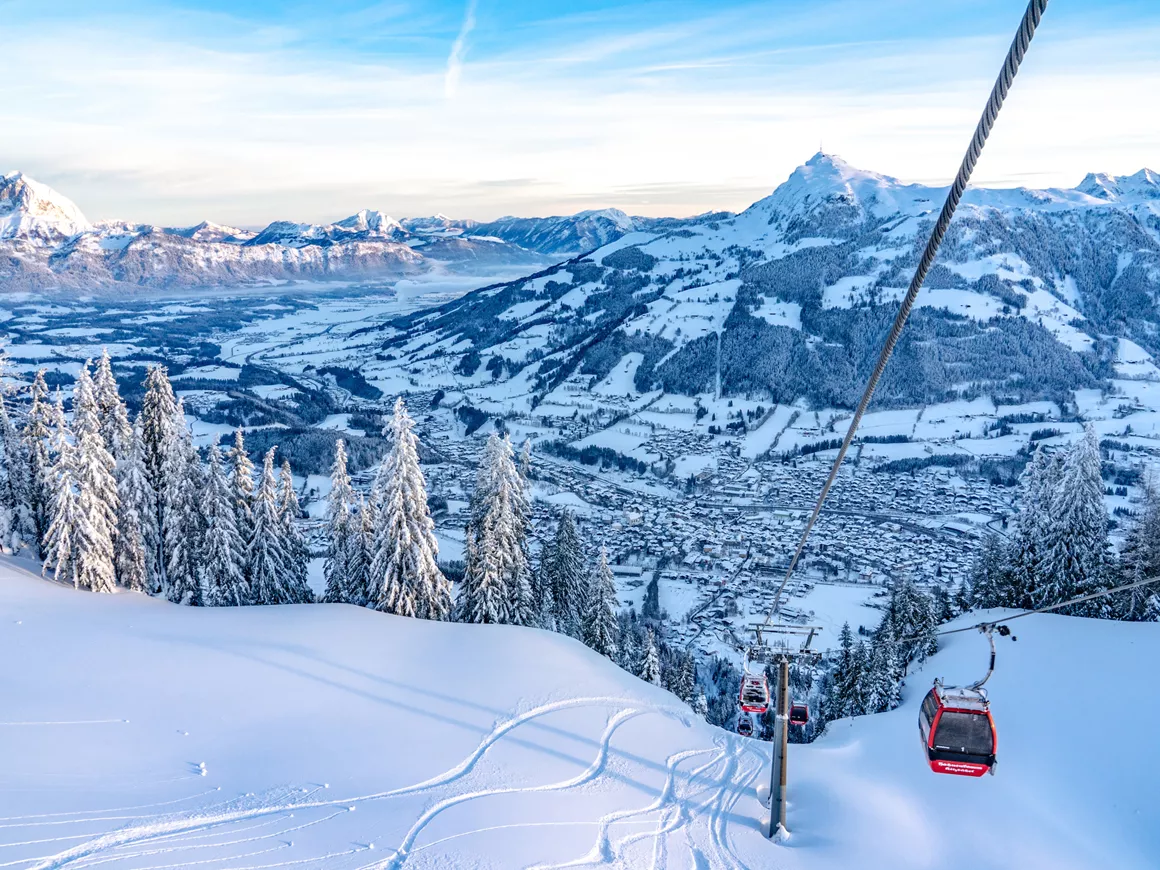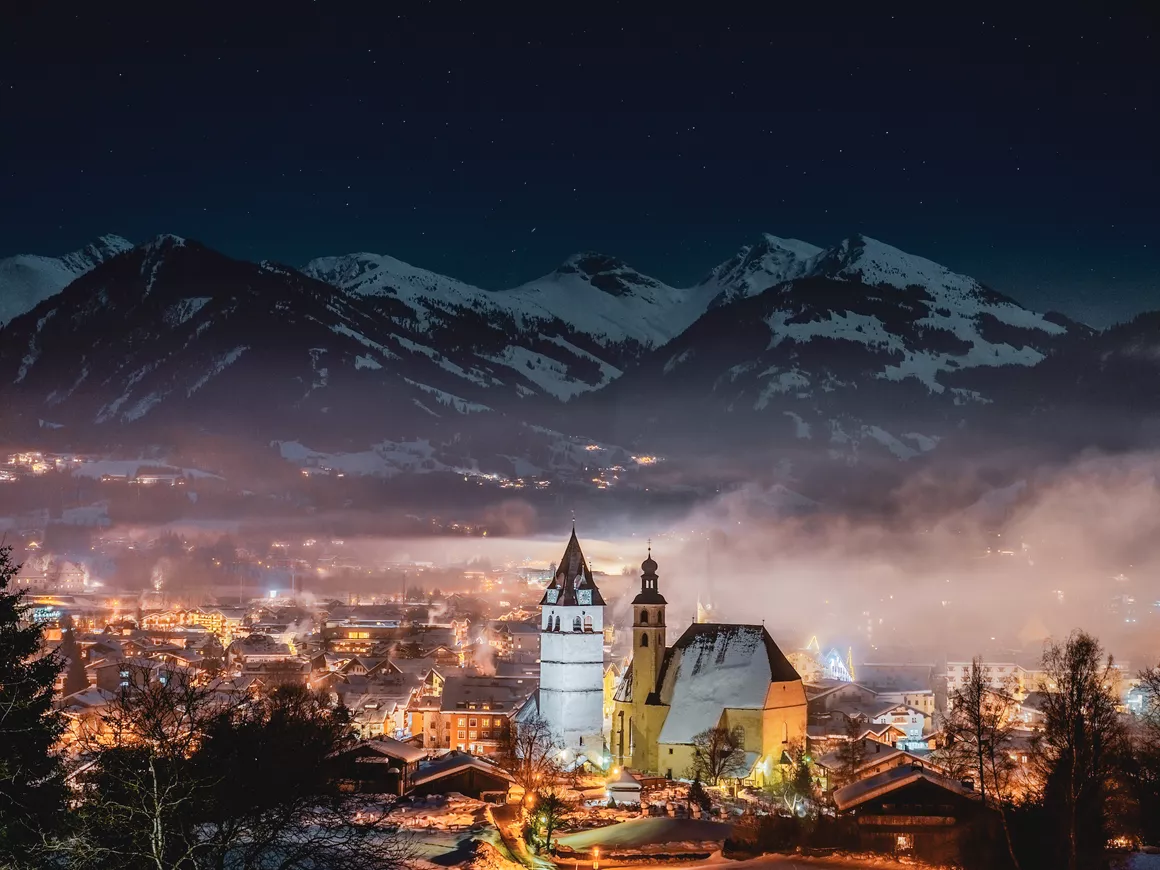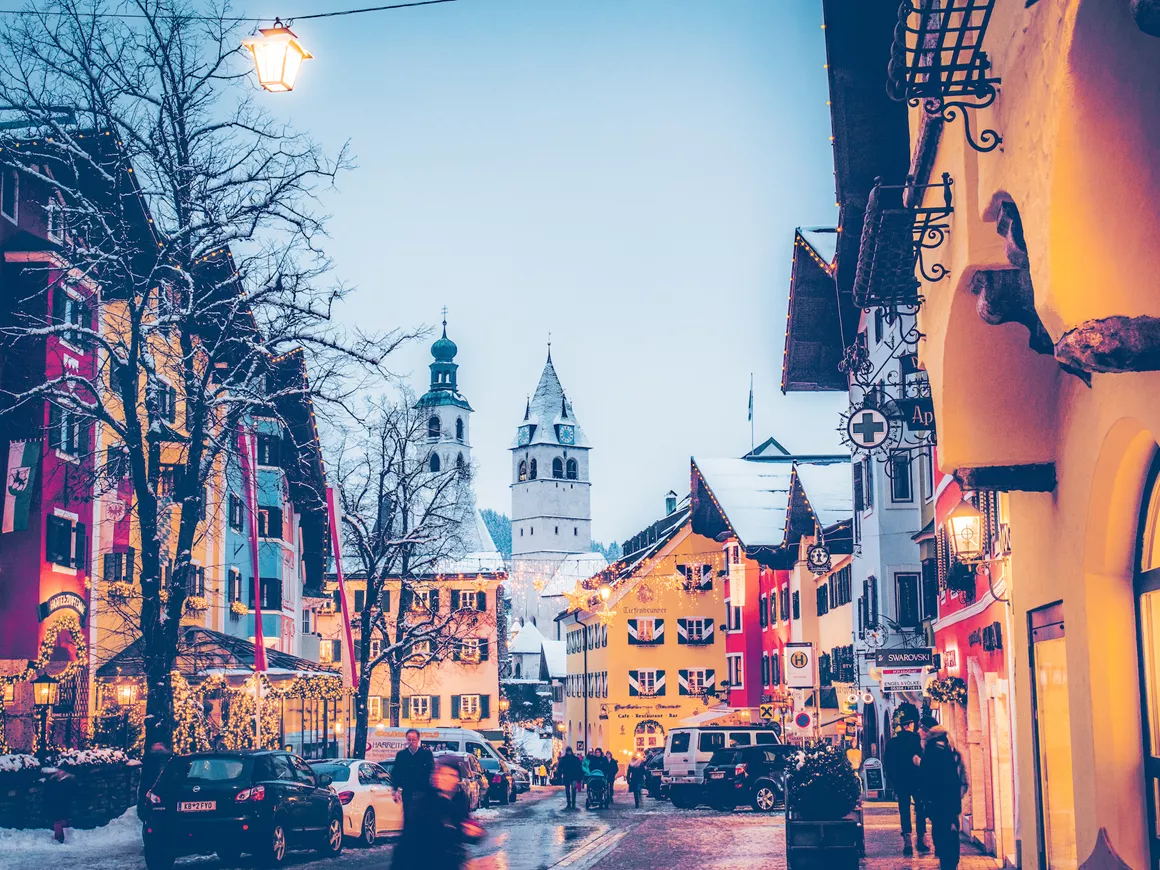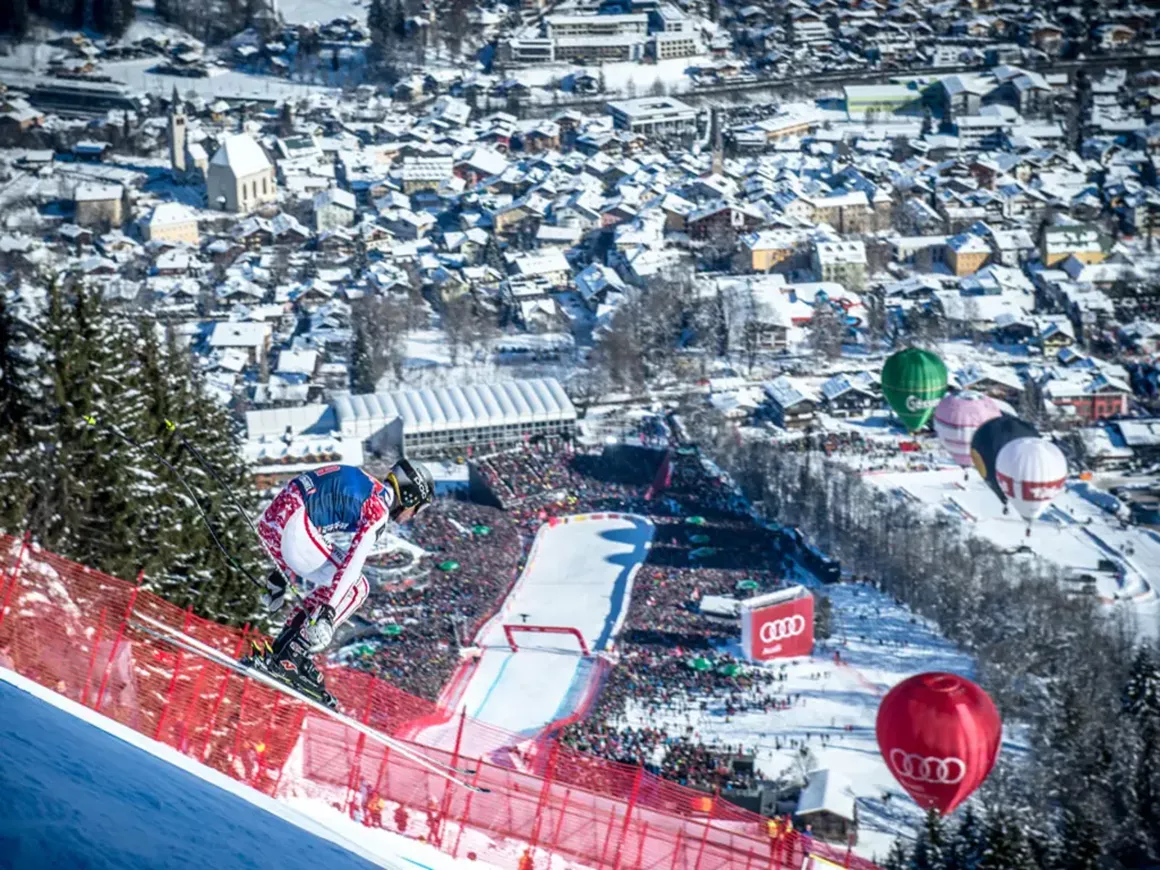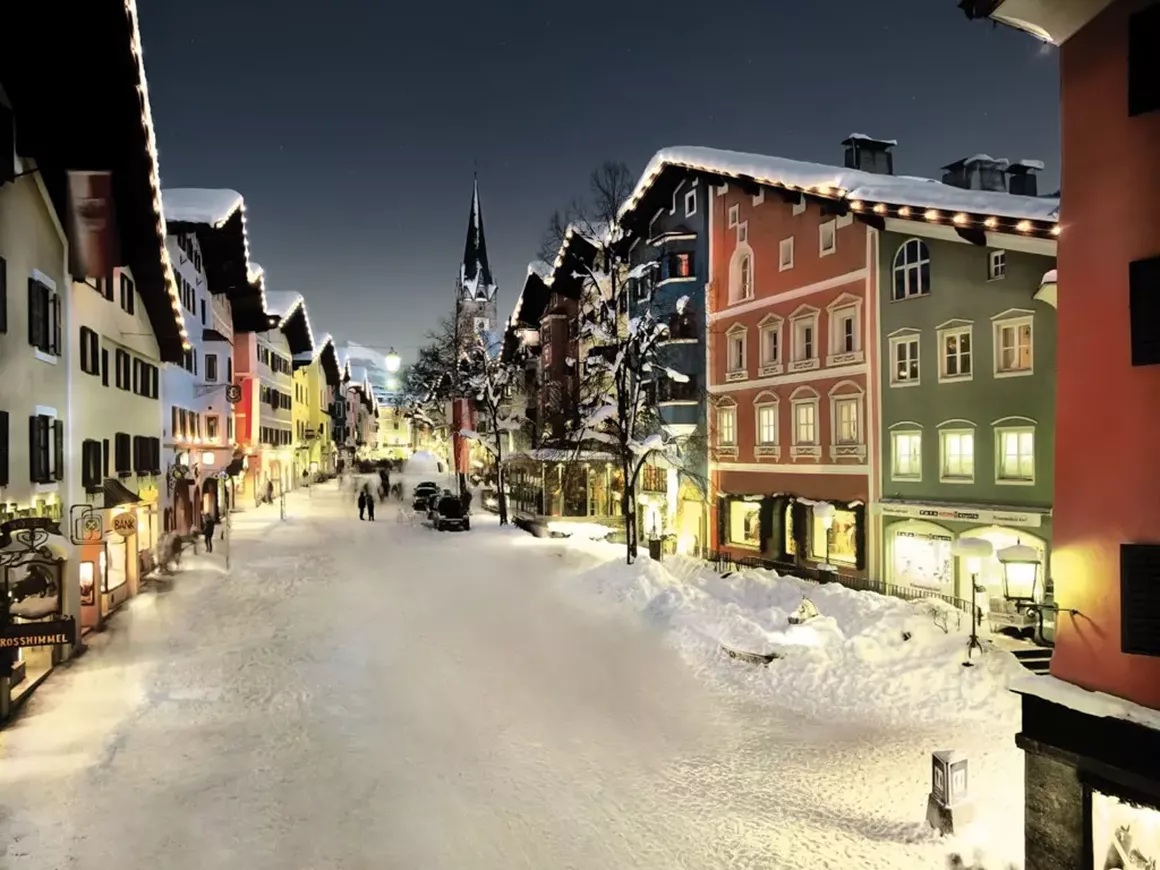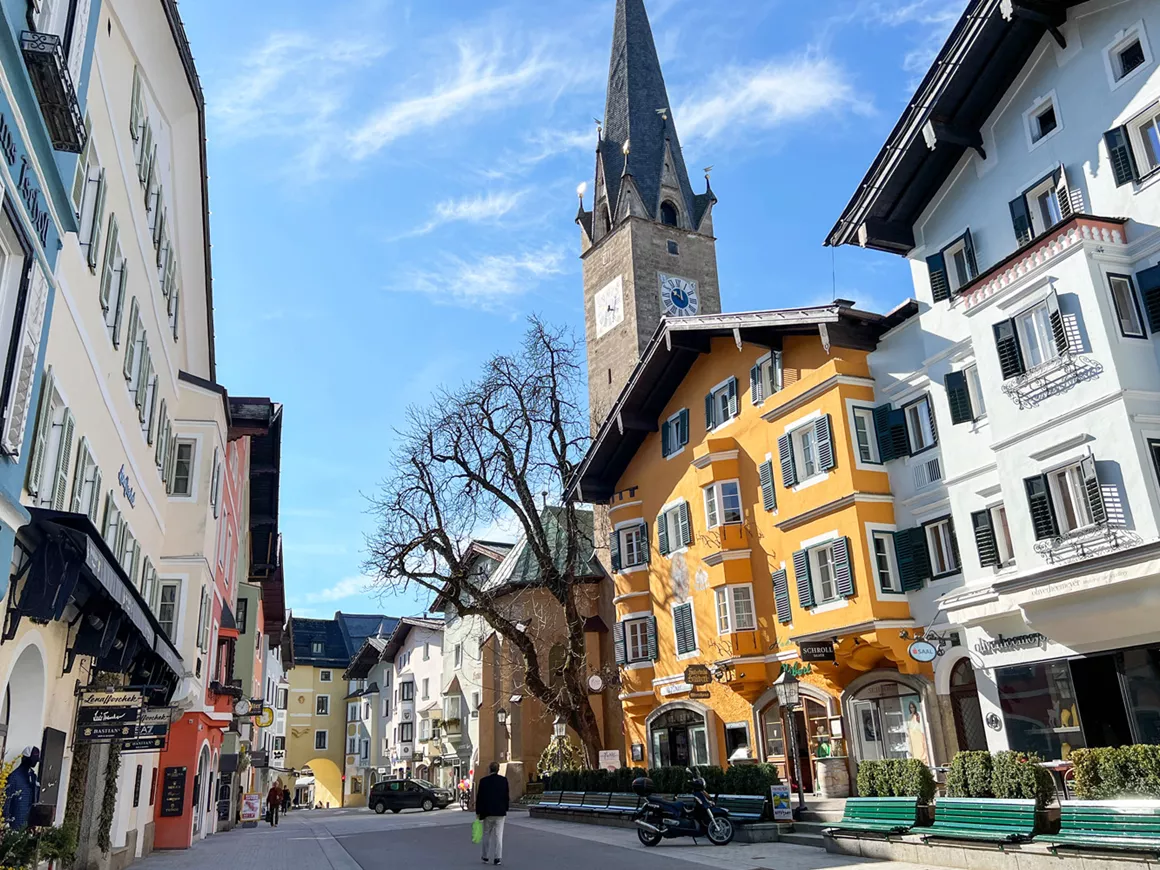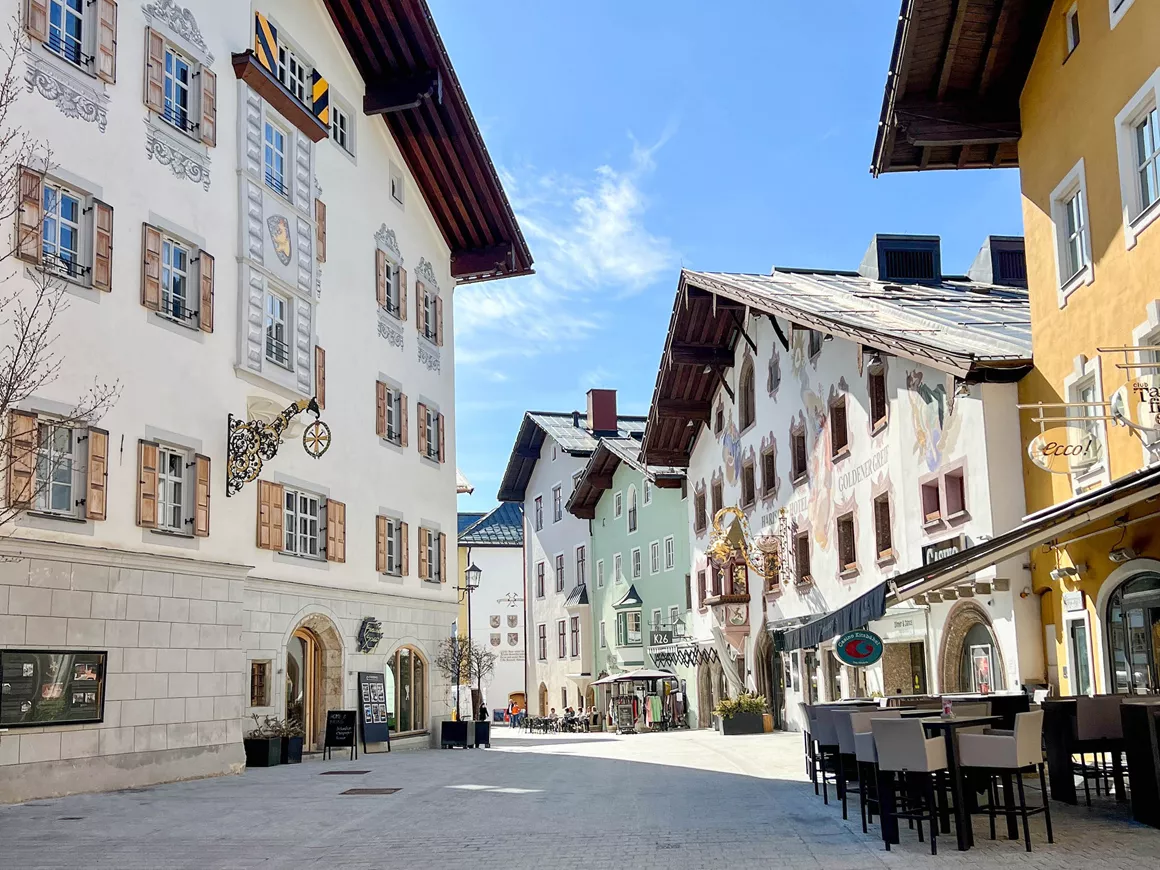 Today
Extensive cloud cover, hardly any sun
Tomorrow
Regular sunshine with some clouds
Après-ski & nightlife in Kitzbühel
Ski schools & ski lessons in Kitzbühel
Number of Ski Instructors
440
Ski lessons in Nederlands
Ski lessons
6 days, 4 hours, € 250,00
Snowboard lessons
6 days, 4 hours, € 170,00
Cross-country skiing
5 days, 2 hours, € 180,00
Book your ski school online in Kitzbühel
Adult Ski Lessons
12 offers available
Kids Ski Lessons
13 offers available
Ski Touring
2 offers available
Cross Country Skiing
2 offers available
Off Piste Skiing
4 offers available
Other activities
1 offers available
Snowboard Lessons
3 offers available
Telemark Skiing
1 offers available
Facilities in Kitzbühel
Number of hotel beds
4104
Number of tourist beds
4104
Tourist information for Kitzbühel
Distance to Kitzbühel
Distance from Brussels
approx. km
Airport
Salzburg approx. 80 km with bus service
Train station
Hauptbahnhof Kitzbühel approx. km with bus service
From the highway
approx. 30 km 12-minutes drive
Kitzbühel for the children
Number of hours of childcare
6 hours a day
Price without lunch
€ 80,00
Mascot Name
Kitzi, Roter Teufel
After skiing in Kitzbühel