Livigno is located at an altitude of over 1800m in the stunning Valtellina alpine valley, near the Swiss-Italian border. It's one of the region's highest ski areas and is known for its cold winters with reliable snow and long ski seasons. Being a tax-free zone, you will find many electronics shops, perfumeries and brand-name shops here. Because of this, Livigno is sometimes referred to as "Little Tibet"!
Livigno has plenty to offer skiers and snowboarders. The village centre is flanked by ski areas on both sides, which together offer around 115 kilometres of ski slopes. While the ski areas are not connected, a ski bus service runs between the different lift stations. If you ski on the Carosello side in the morning and the Mottolino side in the afternoon, it's possible to ski in the sun all day at Livigno! Recently, Livigno has focused on its freeriding scene and offers accessible trips for advanced skiers. Within the ski area, there are loads of ski-in/ski-out options and the lift system is so modern and efficient in the Livigno ski area that queues are very rare and generally short. Most of the accommodation is in the pedestrian resort centre, with plenty of bars and restaurants as well as shopping right on your doorstep. Après-ski activities, bars, restaurants and evening entertainment abound here - there's something for everyone in Livigno.
Snowplaza review
Après-ski/events
Cross-country skiing
Families & Children
Price level
Winter hiking
"We've been to Livigno a few times now and always enjoyed it. The ski area isn't large, but if you don't mind skiing the same slope more than once, you can spend..."
Two ski areas in Livigno
Livigno's ski area is best-suited to beginner and intermediate skiers, with beautiful practice slopes located conveniently just behind the main street. There are less slopes for expert skiers, although in recent years Livigno has been investing in its freeriding scene and offers some excellent and accessible off-piste terrain to explore, as well as heli-skiing. Livigno's world-renowned snow parks regularly host international freestyle events and will offer a challenge for any level of freestyler.
Snow parks at Livigno
Snowboarders and freestyle skiers have their pick of snow parks at Livigno. In the Carosello 3000, themed snow parks make freestyling accessible for all demographics. Whether you're just starting out or whether you're a freestyle veteran, you can get your jam on in the Beach, the Cave and the Forest, where you'll find an inflatable airbag, a boardercross slope and a host of obstacles to tackle. Over on the Mottolino side, the Snowpark Mottolino has world-class jumps for a variety of ability levels.
Cross-country skiing at Livigno
Livigno offers 30km of cross-country trails that are prepared to the highest standards. Trails vary in difficulty, some shorter, some longer, some easy and some more technical, but they all offer beautiful views of the surrounding winter landscapes. Thanks to the relatively new technique of snow farming, the "Marianna Longa – designed by Fausto Bormetti" competitive trail is typically ready to open by mid-October. There is a nominal fee to use the cross-country trails.
Child-friendly facilities
Livigno is also very suitable for families with children, with nursery slopes located practically in the village centre where children can learn to ski in a relaxing setting. The ski school welcomes children from the age of 3 and the competent ski instructors are assisted by Lupigno, Livigno's mascot.
Après-ski: The place that invented the Bombardino!
The well-known Bombardino après-ski drink was invented at Livigno, which should say enough about the ski resort's après-ski scene! From umbrella bars at the lifts to the numerous bars in the centre, there are plenty of cosy après-ski bars here at Livigno to end the ski day right.
Take your pick: adrenaline or wellness
Go-karting on ice, dogsledding, snowmobiling, ice skating, ice climbing, fatbiking, swimming... Livigno has it all! Take a day off from skiing or start off the day by experiencing panoramic views of the mountains with an exhilarating paraglide over the ski area. If it's relaxation you're after, Livigno has a state-of-the-art wellness centre where you can unwind and rejuvenate after a day on the slopes.
Apres-ski & entertainment Livigno

Restaurants

86

Theatre

-

Bars & cafes

96

Casino

-

Nightclubs & discos

1

Concert hall
Cinema

1
Ski school and ski lessons Livigno

No. of ski schools

8

Private ski lessons

€ 42

No. of ski instructors

156

Ski lessons

6 Days, 12 Hours, € 170

Area for beginners
Snowboarding lessons

6 Days, 12 Hours, € 170

Ski lessons in
Cross-country skiing

5 Days, 10 Hours, € 90
Book ski schools in Livigno online

Kids-Ski-Lessons
12 Offers available
Adult-Ski-Lessons
9 Offers available
Snowboard-Lessons
6 Offers available
Facilities Livigno

No. of hotels

105

Supermarkets

5

Total no. of hotel beds

4998

Banks
Total no. of beds

12362
Tourist information for Livigno

Name

Azienda di Promozione e Sviluppo Turistico di Livigno

Email
Telephone

0039 - 0342 - 977800

Website
Distances from Livigno

Railway station

Zernez approx. 28 km by bus

Airport:

Zürich approx. 200 km by bus

From the motorway:

approx. 90 km 2 uur by car
Livigno for families and children

Childcare
Magic carpet
Playground
Ski lift for children
Merry-go-round

-
Leisure & sports activities Livigno

Public sauna
Footpaths

27 km

Fitness centre
Torchlight descent

fakkeltochten op oudjaarsavond en regelmatig tijdens het seizoen

Public solarium
Indoor ice rink

-

Massage
Outdoor ice rink
Spa & wellness
Curling

-

Indoor swimming pool
Snow rafting

-

Hot air ballooning

-

Dog sledding
Paragliding

-

Snowmobile tours
Indoor tennis court
Toboggan run
Squash court

-
Ski blog about Livigno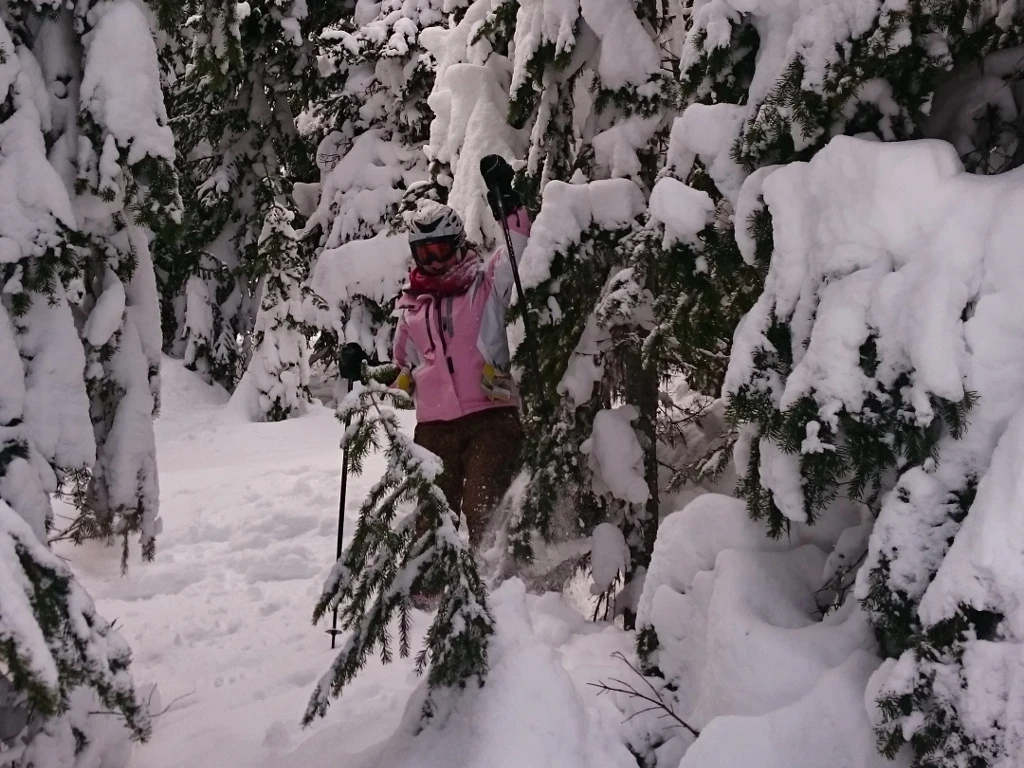 Tree-lined slopes offer many advantages: they can hold their snow better, they're easier to navigate in flat light and they're sheltered from the wind and snow. Plus, they're so fun! Unfortunately, it's not always easy to find runs through the trees in the Alps (shout-out to North America where there is gladed skiing for every level!). On this list you'll find some in-bounds tree skiing and some off-piste tree skiing, all of it awesome on a powder day! Always remember to be properly avalanche-eq... More ›
(Photo: © Ana Pacheco)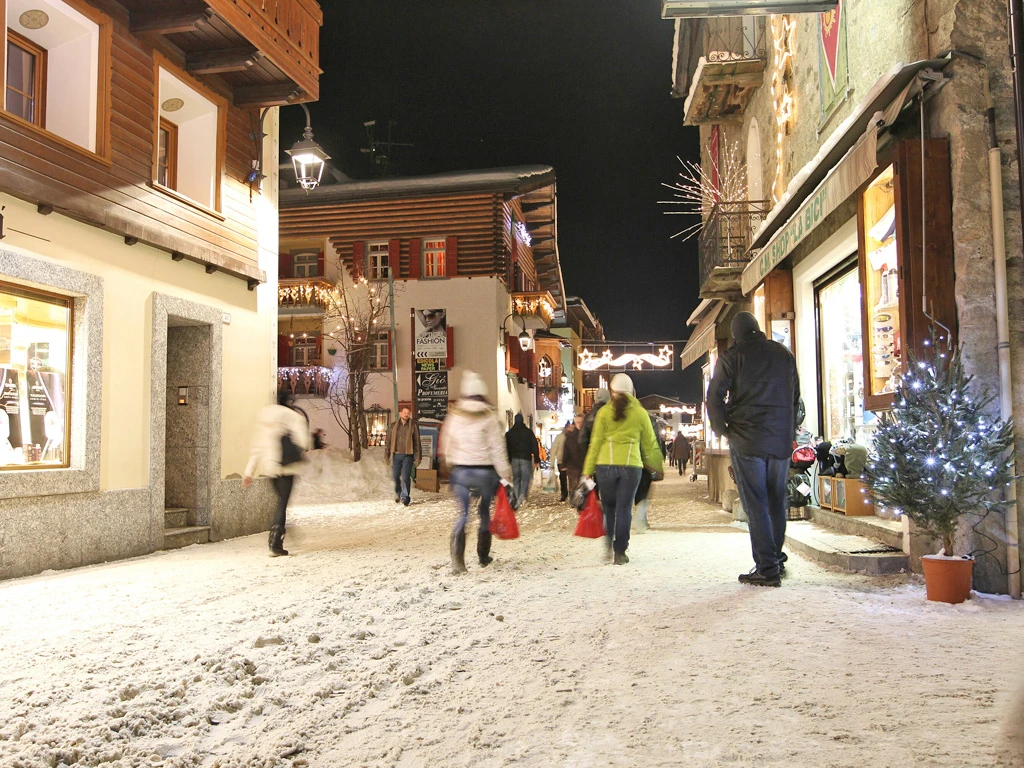 Beautiful Livigno is a must-see winter sports destination. A remote village tucked deep within the Italian Alps, this skiing paradise offers endless slopes, exciting activities and tax-free shopping. Without further ado, here are 10 reasons why you should book your next ski holiday in Livigno!... More ›
(Photo: © Livigno / Roby Trab)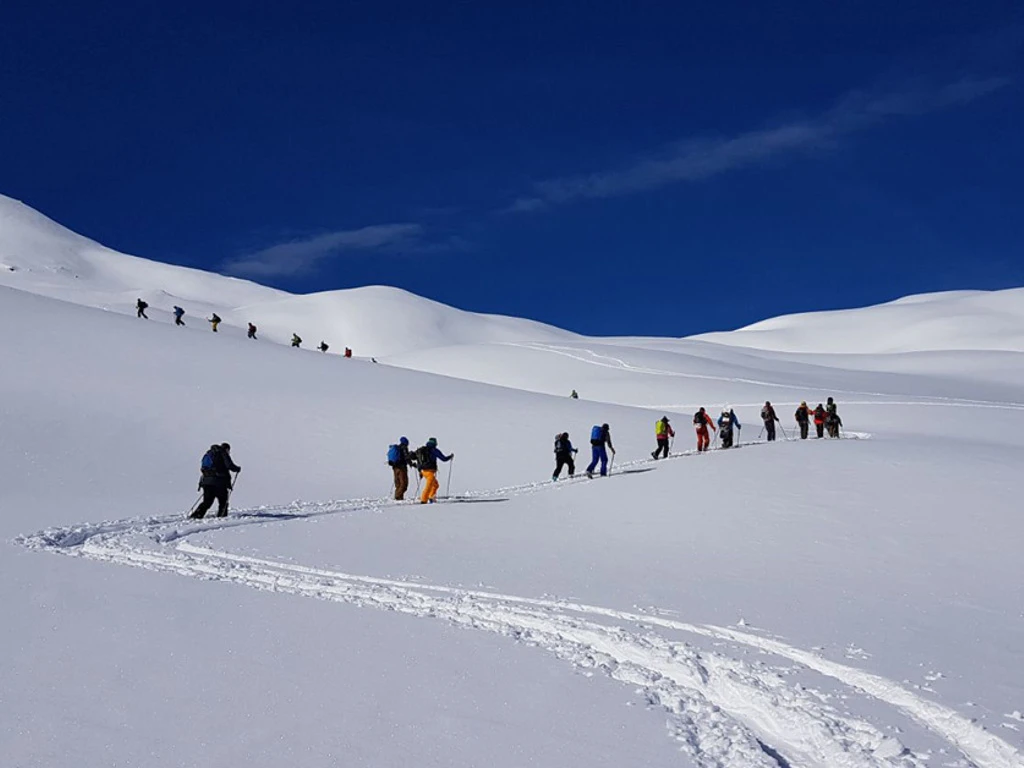 Livigno isn't the best-known ski resort in Europe yet, but in our opinion it won't be long before it's mentioned in the same breath as giants such as Ischgl or Sölden-Hochsölden. The Italian ski area has recently invested in presenting itself as a modern, world-class ski resort with a focus on action and adrenaline. Our colleague Hannes had a chance to visit Livigno and discover everything this ski resort has to offer. See why he fell in love!... More ›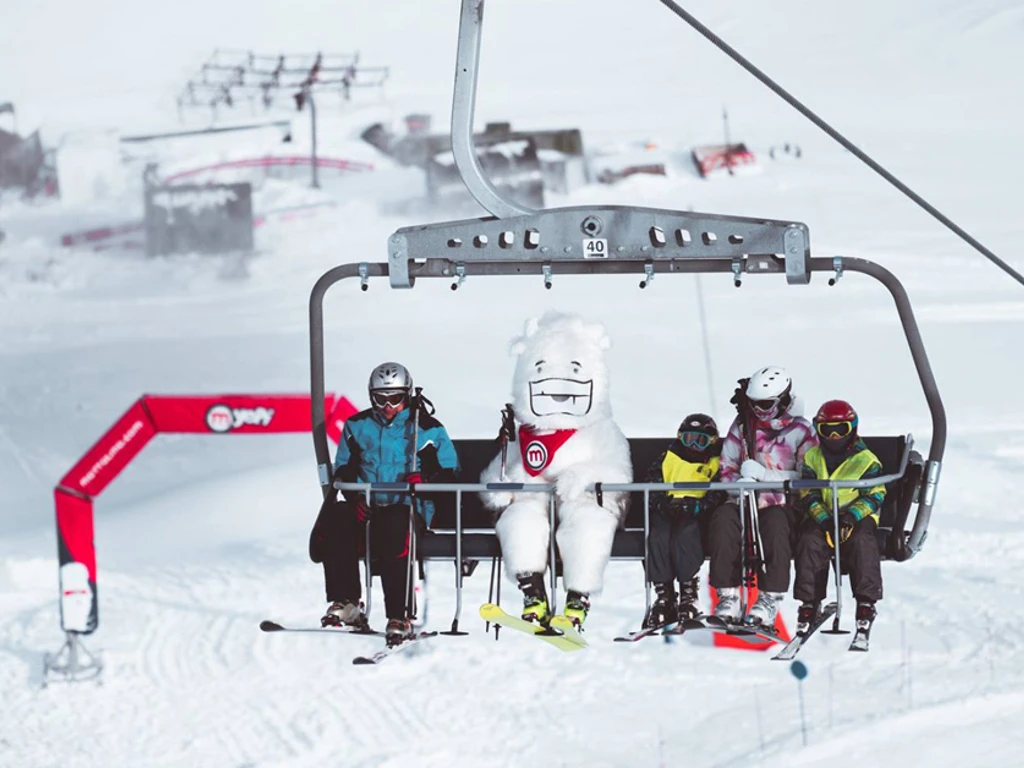 Following the inauguration of the Carosello 3000 gondola in December 2017, the Italian ski resort of Livigno has opened two more new lifts to further modernise the ski area. A new chairlift and a connecting gondola have been installed on the Mottolino "Fun" Mountain. Service has also been improved by regular shuttles between Livigno's two ski areas this season. Here's everything you need to know about the new lifts.... More ›