Ski Arlberg is the largest linked ski area in Austria with more than 300km of slopes. Since the inauguration of the Flexenbahn cable car in the 2016-17 ski season, all the different ski areas are connected via either lift or piste. This makes it possible to visit the different ski resorts of St. Anton am Arlberg, Lech am Arlberg, Zürs am Arlberg, Warth, Schröcken or Stuben in a day trip.
The Ski Arlberg ski pass combines a vast lift network and extremely well-kept ski slopes. Thanks to the above-average snowfall here, Ski Arlberg enjoys some of the most reliable snow in Austria. The ski resort of St. Anton am Arlberg, which is part of the Ski Alberg ski area, is particularly popular with experienced skiers as it offers challenging skiing along with some particularly spectacular scenery.The modernised ski lifts here mean long queues are a thing of the past. While Ski Arlberg draws a jet-set crowd in the more famous resorts of St. Anton and Lech, there is more than enough variety in the different villages to suit every budget and every style of skier.
Snowplaza review
Beginners
Freeride/off-piste
—Intermediate
Cross country
—Advanced
Guaranteed snow
Families & Children
Price level
Snowboard/freestyle
"Skied for a week with some friends, from intermediate to expert. Due to the enormous crowds on the valley runs, they start having bumps in the early afternoon. ..."
Overview of slopes and lifts in Ski Arlberg
Slopes

Ski lifts

Additional information

Blue slopes

142 km

Drag lifts

51

Start of the season

3 December

Red slopes

137 km

Chair lifts

75

End of the season

24 April

Black slopes

51 km

Gondola lifts

25

Glacier
Off-piste

0 km

Train

0

Min. altitude

1000 m

Total

330 km

Capacity

114712 Pers./Hour

Max. altitude

2811 m
Resorts in Ski Arlberg ski area
Ski resorts in Ski Arlberg - overview
Explore Ski Arlberg with a ski circuit
The White Ring is one of the classic alpine ski circuits. 22km of slopes take skiers and snowboarders through the majestic scenery of Ski Arlberg and several of the different ski resorts that make up this linked ski area. Those with more stamina can take on the Run of Fame ski circuit. The Run of Fame is 85km long and usually takes a full day to complete, although a few sneaky side trips to mountain restaurants can lengthen the journey time to two days. Follow in the tracks of film stars and ski pioneers as you explore every inch of the Ski Arlberg ski area!
Off-piste & freestyle in Ski Arlberg

Snow parks

3

Tables
Half pipe
Boxes
Quarter pipe
Rails
Boardercross
Off-piste allowed
Kickers
Off-piste zone
Ski pass prices (low season)

Low season 6-day ski pass

Children

Adults

Free up to

Ski Arlberg

EUR 163.00

EUR 279.00

Sonnenkopf

EUR 104.00

EUR 176.00

7 Years old
Ski pass prices (high season)

High season 6-day ski pass

Children

Adults

Free up to

Ski Arlberg

EUR 196.00

EUR 326.00

Sonnenkopf

EUR 115.00

EUR 196.00

7 Years old
Blogs about Ski Arlberg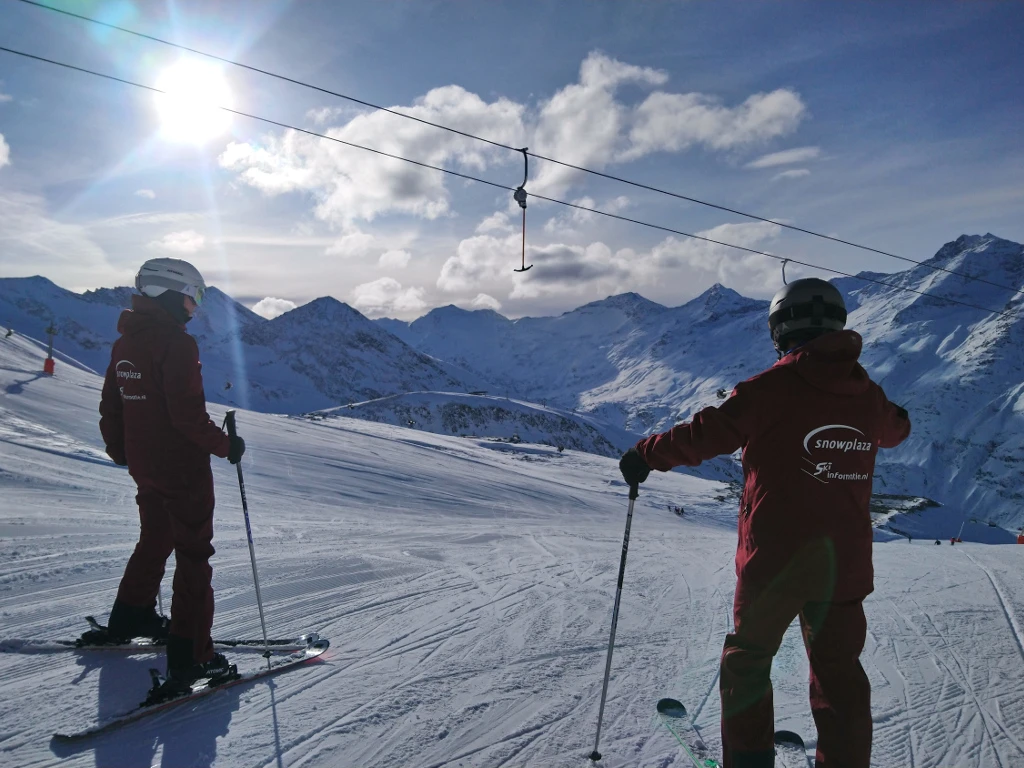 Authentic Austrian villages and traditional charm define skiing in Austria. But that doesn't mean the Austrians don't know how to party – in fact, après-ski was basically invented here! The ski areas in Austria offer a wide variety of terrain for every taste and budget, from the glitzy slopes of St. Anton to the family-friendly resort of Mayrhofen. We've narrowed down the top 15 ski resorts so you're sure to find the perfect place for your next ski holiday, whether it's a family bonding trip or ... More ›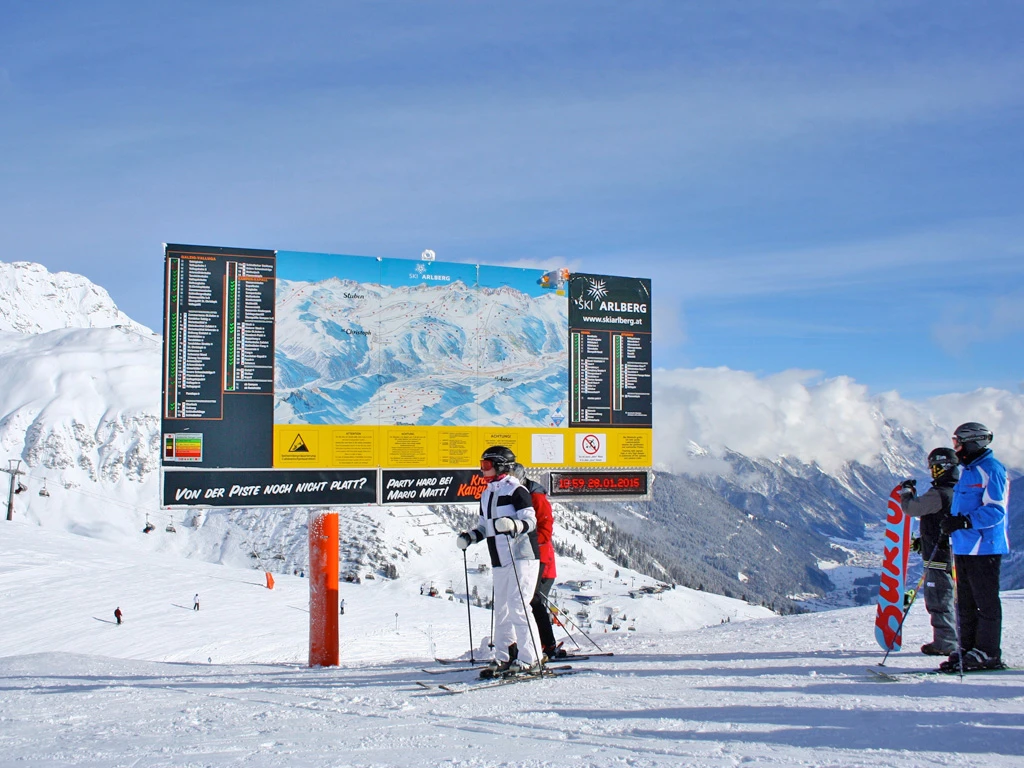 The Run of Fame in the Arlberg is the most challenging ski circuit in Austria, with 85 kilometres of slopes and 18000 metres in altitude gained and lost. Skiers and snowboarders who tackle this route are guaranteed an unforgettable ski day on the pistes of Warth-Schröcken, Lech Zürs and St. Anton am Arlberg. Plus, thanks to the Flexenbahn lift, there is no more need to take a ski bus for this ski tour. In this article we'll share everything you need to know about the Run of Fame ski circuit in t... More ›
(Photo: © )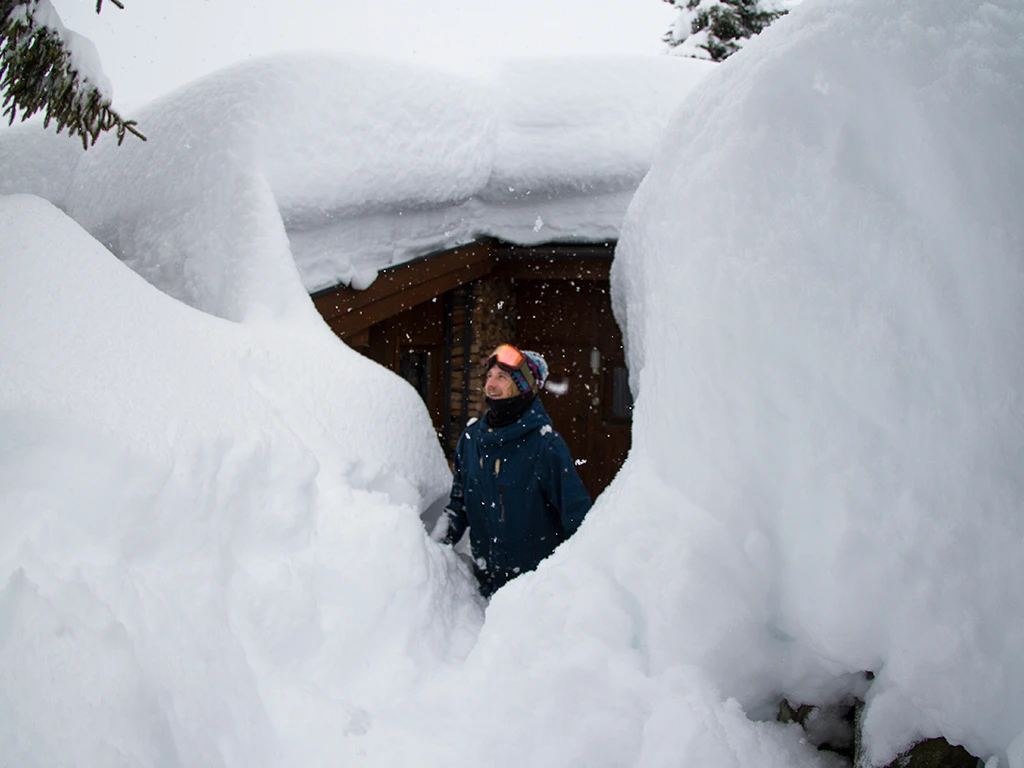 Snow cover is one of the most important aspects of a ski holiday. There's nothing worse than arriving at your skiing destination after a long summer and finding the hills still green and covered in flowers! It's a little hard to ski without snow, and since we've all experienced this horrorshow at least once in our lives, we've learned to scope out ski resorts with guaranteed snow at the moment of booking our holidays. If you're planning on going skiing in Austria this year, here are 10 Austrian ... More ›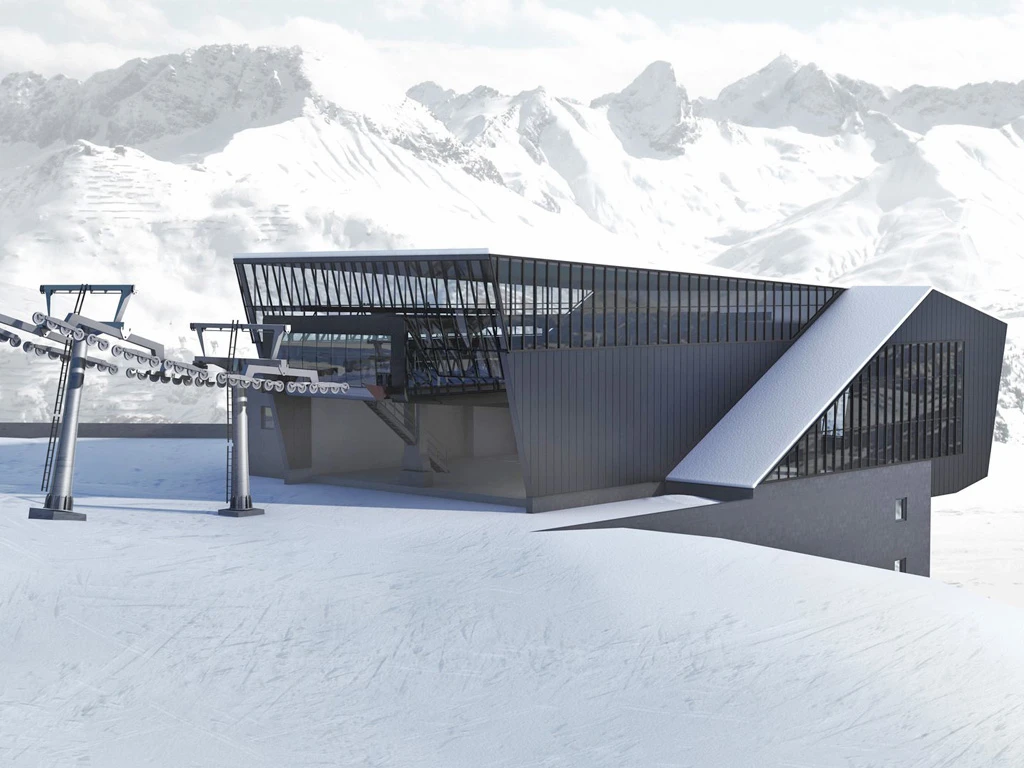 For the 2019-20 ski season, St. Anton is replacing an old 3-person lift with a brand-new 10-person gondola. Replacing the old lift which took skiers and snowboarders to the Schindler Spitze (2660m), the new lift will carry skiers and snowboarders to a new midstation at the Schindler Spitze before dipping down again to meet up with the Valluga drag lift. Read on to find out everything you need to know about the new gondola in St. Anton am Arlberg.... More ›
(Photo: © Arlberger Bergbahnen AG)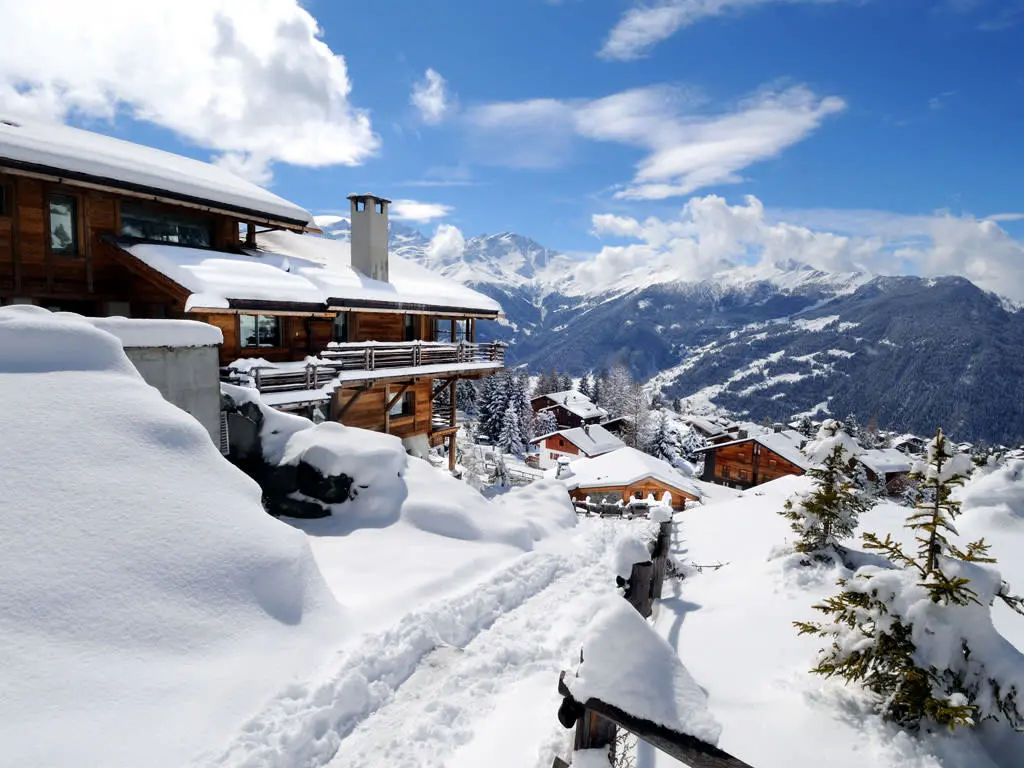 Looking to catch a glimpse of Kate or Meghan Markle on the slopes? These are the exclusive and luxurious preferred ski resorts of the British royal family. Be sure to bring a full wallet if you're planning your ski holidays here this year!... More ›
(Photo: © Verbier (St. Bernard))