Ski holidays in Andorra
This small state nestled between France and Spain offers by far the best skiing in the Pyrenees in ski resorts such as Canillo and Soldeu, Arinsal and Pal. Millions of euros have been invested over recent years to improve services and infrastructure. New mountain restaurants, ski lifts, car parks and snow cannons have popped up everywhere. This is a very popular ski holiday destination with the younger market looking for some good skiing, reasonable prices and a bit of wild nightlife!
Andorra is renowned for being a shopping paradise and not surprisingly – it can boast over 2000 shops! Because of this, there seems to be a constant hustle and bustle in most of Andorra's ski resorts which can make the atmosphere feel a little hectic. A particularly appealing aspect of a ski holiday in Spain is the possibility of combining it with a city break or even a bit of surfing on the Atlantic coast – with a wetsuit of course! Hire a car and you really can ski in the morning and surf in the afternoon...
Andorra has developed significantly
Pyrenean mountain culture can be described as rough round the edges with its old villages and friendly locals who haven't changed their way of life for centuries. Tucking into some delicious tapas, instead of fondue or tartiflette, after a long day skiing, makes a refreshing and novel change? Andorra has developed significantly in recent years and is now considered to be a fully-fledged winter sports country. Whereas a ski holiday in Andorra used to mean low prices, out-of-date ski lifts and uninviting resorts, that is now just a thing of the past. The Andorran ski resorts have come a long way and are now well-known for their modern, efficient amenities and great snow. Those looking for something other than the traditional ski resorts in the Alps should choose to go skiing in Andorra. You'll find everything you need for your ski holiday from good hotels, lively après-ski, quality ski schools, restaurants and shops but you'll notice the different atmosphere. Maybe it is the Mediterranean influences that make the difference. A ski holiday in Andorra means great snow in ski areas with most slopes above 2000 meters, very little queuing and stunning views.
Popular ski resorts in Andorra
Although there are only two ski areas in Andorra, there is good number of ski resorts to choose from. Encamp, La Massana and Ordino are among the larger and more popular ski resorts and have all the amenities that need during your ski holiday. You have a wide choice of accommodation, you are never far from the lifts and early in the afternoon, the après-ski gets under way. The ski resorts in Andorra have changed with the times and have evolved considerably in recent years. Old, cheerless apartment complexes have largely disappeared and more charming accommodation has taken over. However, a ski resort in Andorra still doesn't feel as cozy as a Swiss or Austrian resort but skiers and snowboarders choose resorts like Soldeu, Pas de la Casa, Grau Roig and Canillo for convenience and a good value for money ski holiday.
Andorra's two ski areas
Andorra is a small state, and therefore the country only has two ski areas. However GrandValira and Vallnord can certainly boast some very fine skiing and snow conditions. The ski runs are generally fairly simple making these areas especially suitable for beginners and intermediate skiers and snowboarders. The location of the ski areas high in the Pyrenees makes Andorra ski areas very snow-sure. There are also an increasing number of freestylers and freeriders who come to Andorra because of the good choice of snowparks, après-ski and excellent off-piste tracks.
Andorra guarantees a snowy winter
The ski resorts of Andorra are located deep in the Pyrenees and almost all above 1500 meters of altitude. The situation couldn't be better for the perfect ski holiday climate! The southern location, meaning plenty of sunshine, and guaranteed snow thanks to the altitudes – what more could you ask for! The slopes are open early in the winter season and stay open well into the spring. Remember to take your sunscreen on your skiing holiday in Andorra!
Après-ski and nightlife in Andorra
Andorra has, over recent years, become a popular destination among younger skiers and snowboarders. Naturally, après-ski is important and in ski resorts like Arinsal, Soldeu and Pas de la Casa you will find a wide variety of après-ski bars and nightclubs. Early in the afternoon the slopes become quiet as the party-goers get started in the bars. Andorra is also an excellent country for shopping - due to the low VAT rates, everything is reasonably priced.
Ski holiday accommodation in Andorra
Accommodation in ski resorts in Andorra can easily be compared to that in France. The resorts generally have several large apartment complexes and some smaller hotels. However, in recent years new, more attractive apartment complexes have been built creating a cozier atmosphere. Hotels are available in various price ranges so you can always find accommodation that suits your budget. The price level for a ski holiday in Andorra is still slightly lower than you are used to paying in most parts of the Alps. So you do not pay high prices for your accommodation and ski passes, but you still have access to modern facilities and an extensive ski area.
Children in Andorran ski resorts
You will find a good choice of hotels in Andorran ski resorts that offer their own childcare options as part of their package all through the winter season. Most of these hotels are well-located within easy reach of the slopes, making life easy for tired little skiers! These hotels generally have great leisure facilities and activities for the whole family. Bear in mind that childcare facilities for very young children are a little limited in Andorra. There is no resort-run childcare for under 2 year-olds in Soldeu or El Tarter. However, in Grau Roig there is a kindergarten for children aged between 12 and 24 months old. For older (2 to 4 years old), non-skiing children, there is a childcare centre located at the top of the main gondola stations in both Soldeu and El Tarter which. These centres are run by qualified, English-speaking staff and are open daily. Children are kept entertained either inside or outside (depending on weather conditions) in a fun atmosphere. For young, budding skiers between the age of 3 and 6 years old, there is a ski-kindergarten (snow garden) situated at the top of the two gondola stations in Soldeu and El Tarter. The school offers individual or group classes with plenty of fun involved with inflatable objects and various other activities to keep kids warm and smiling.
Events in Andorran ski resorts
Although there are not many sporting and musical events held in Andorra, if you're looking for a lively ski holiday mixed with a festival atmosphere, it is certainly worth mentioning the Snowboxx festival held in Arinsal and La Massana. One whole week of music, skiing or snowboarding and fun.
Blogs about Andorra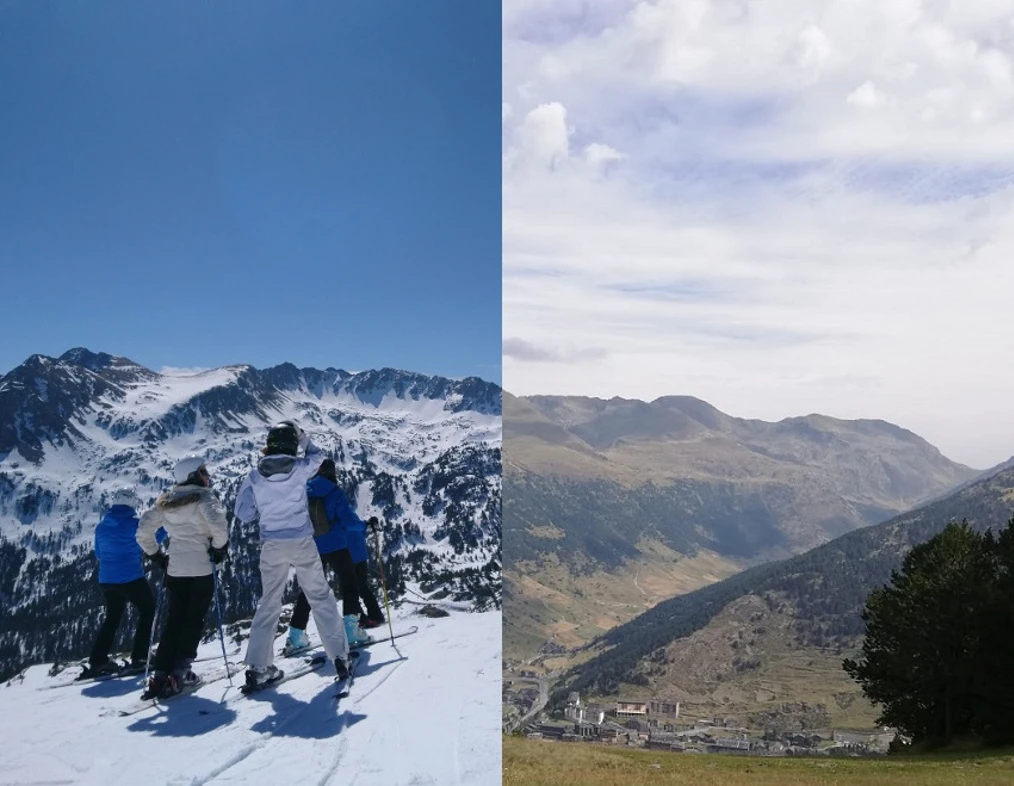 Andorra has long been popular with British skiers and snowboarders looking to avoid the crowds in Austria or the expense of ski holidays in France. In recent years Andorra has also been strengthening its summer offering, making it a destination that's worth visiting year-round. There are no direct flights to Andorra, but the principality is served by the Seu d'Urgell airport just across the Spanish border. It's also easy to combine a holiday in Andorra with a city trip to Barcelona, which is jus... More ›
(Photo: © )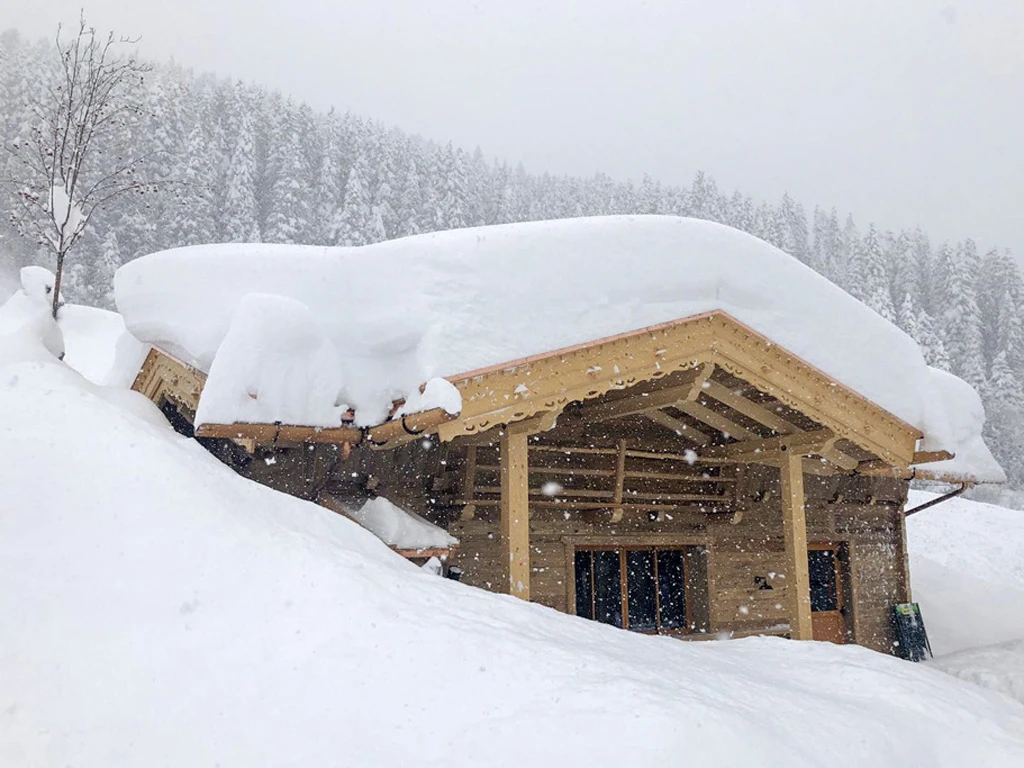 Snow, snow and more snow! It's been one heck of a ski season this winter, with January breaking one snow record after another. After a warm and dry start to the season in most ski resorts, Austria was blessed with 7 metres of snow in just 7 days! France, Switzerland, Andorra and Italy eventually got their share of snow as well. Did you go skiing this year? Did you get lucky with the snow conditions? Join us as we reminisce once more about the ski season before admitting defeat for the summ... More ›
The snow dumped all over Austria, did a pretty good job of covering the French, Italian and Swiss Alps, but was avoiding Andorra and the Pyrenees this winter. That is, until now! It started snowing earlier this week in the tiny Pyrenean country and the linked ski areas of Grandvalira and Vallnord have received almost a metre of snow so far! After a fairly dry winter to date, this week's whiteout means they can finally open the entire ski area for the weekend. ... More ›