Saas-Fee offers a truly unforgettable experience for your ski holidays. There is so much history here, you can actually still admire the old "Spycher" barns on stilts that were built to prevent mice getting at the provisions! Cars are not allowed in the centre of Saas-Fee, meaning there is a pleasant pedestrian area particularly appreciated by families on their ski holidays. Even modern, more recently built buildings have been well designed to fit with the authentic atmosphere of Saas-Fee.
Unlike many famous Swiss resorts such as Zermatt and St. Moritz, Saas-Fee has managed to preserve its charm and authentic village atmosphere. On the skiing front, snow is guaranteed in Saas-Fee thanks to the presence of surrounding glaciers where the pros on the world circuit come to practice in the autumn months. Even in summer, it is possible to ski in Saas-Fee! Skiers of any level will love this varied ski area and its 145km of slopes, which lie between 1800 and 3600m above sea level. There is also a very good snow park in Saas-Fee which is well worth noting. Après-ski in Saas-Fee is stylish and varied; and there are some excellent restaurants offering wonderful local treats to enjoy on your ski holidays. You're sure to have an amazing time in the so-called "Free Republic of Holidays"!
Snowplaza review
Après-ski/events
Cross-country skiing
Families & Children
Price level
Winter hiking
"Nice runs and lots of variety. We got a great deal on our season's pass, which makes it worth your while if you want to go for a week's ski holiday and perhaps ..."
Freestyle mecca
Saas-Fee is home to three snow parks: the Morenia, the Stafelwald beginner's park and the snow park at the Mittelallalin, which sits at an altitude of 3600m above sea level and is open for freestyling in the summer. The Mittelallalin is a popular training ground for professional snowboarders and features a superpipe but also a chill-out zone, to take full advantage of the sun's rays! Saas-Fee hosts an annual ski and snowboarding racing event, the Allalin, where the world's pros come hurtle themselves off the summit of the Mittelallalin (3550m) and race 9km down towards Saas-Fee (1800m).
Kids welcome at Saas-Fee
Saas-Fee has earned the Swiss "Familles Bienvenues" label which designates it as a family-friendly ski resort. The car-free village centre certainly is attractive for families, with easy access to the nursery slopes and plenty of activities on offer for the youngest guests including bread-making, snowtubing and other fun activities. Parents can rest easy knowing their children are in good hands at the childcare centres and ski school with its competent ski instructors.
High-altitude adrenaline at Saas-Fee
Saas-Fee is on top of the world! As if the ski area weren't high enough, Saas-Fee is surrounded by 18 mountain peaks towering more than 4000 metres above sea level. This includes the Dom, the second-highest peak in Switzerland at 4545m of altitude. Don't miss a visit to the Revolving Restaurant Allalin where you can take in the panoramic views from the world's highest revolving restaurant, perched at an altitude of 3500m above sea level. From here you can see some of the most iconic peaks of the Alps, including the Eiger, the Matterhorn, the Monte Rosa and even the roofs of Milan in Italy. The stunning landscapes surrounding Saas-Fee can also be explored by snowshoers, cross-country skiers or ski tourers.
Apres-ski & entertainment Saas-Fee Saastal

Restaurants

58

Theatre

-

Bars & cafes

13

Casino

-

Nightclubs & discos

9

Concert hall

-

Cinema

-
Ski school and ski lessons Saas-Fee Saastal

No. of ski schools

3

Private ski lessons

CHF 80

No. of ski instructors

100

Ski lessons

5 Days, 15 Hours, CHF 249

Area for beginners
Snowboarding lessons

5 Days, 15 Hours, CHF 249

Ski lessons in
Cross-country skiing

-
Book ski schools in Saas-Fee Saastal online

Kids-Ski-Lessons
11 Offers available
Adult-Ski-Lessons
8 Offers available
Snowboard-Lessons
6 Offers available
Off-Piste-Skiing
1 Offers available
Park-&-Freestyle
2 Offers available
Telemark-Skiing
1 Offers available
Facilities Saas-Fee Saastal

No. of hotels

39

Supermarkets

3

Total no. of hotel beds

2013

Banks
Total no. of beds

5098
Tourist information for Saas-Fee Saastal

Name

Saastal Tourismus AG

Email
Telephone

0041 - 027 - 9581858

Website
Distances from Saas-Fee Saastal

Railway station

Visp approx. 26 km by bus

Airport:

Bern-Belp approx. 119 km

From the motorway:

approx. 55 km 1 uur 15 minuten by car
Saas-Fee Saastal for families and children

Childcare
Magic carpet
Playground
Ski lift for children
Merry-go-round
Leisure & sports activities Saas-Fee Saastal

Public sauna
Footpaths

60 km

Fitness centre
Torchlight descent

-

Public solarium
Indoor ice rink

-

Massage
Outdoor ice rink
Spa & wellness
Curling
Indoor swimming pool
Snow rafting

-

Hot air ballooning

-

Dog sledding
Paragliding

-

Snowmobile tours

-

Indoor tennis court

-

Toboggan run

-

Squash court

-
Ski blog about Saas-Fee Saastal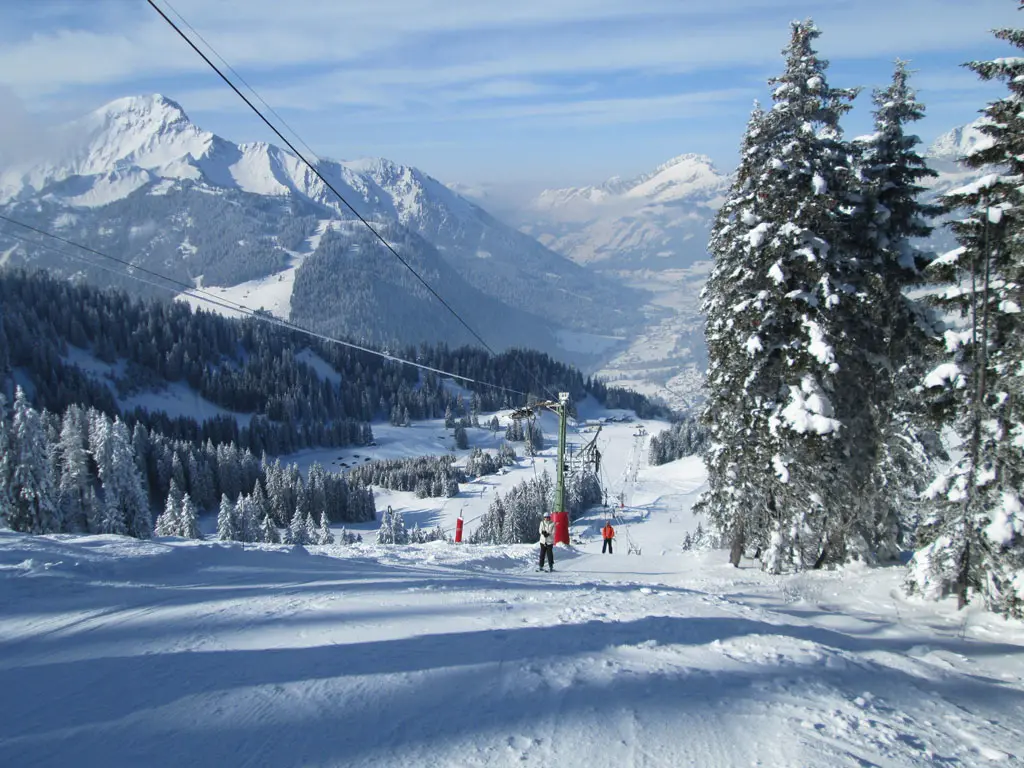 Geneva is a wonderful jumping-off point for many ski resorts. Located on the border between France, Switzerland and Germany, it is within short reach of some of the best skiing in the Alps. And with many budget airlines offering cheap flights into Geneva, there has never been a better time to plan your ski holiday starting from this international city. Once you've landed, renting a car is an easy way to get to your destination with all your ski gear, but it's also possible to take trains. Here i... More ›
(Photo: © Spalder by Thijs Termeer)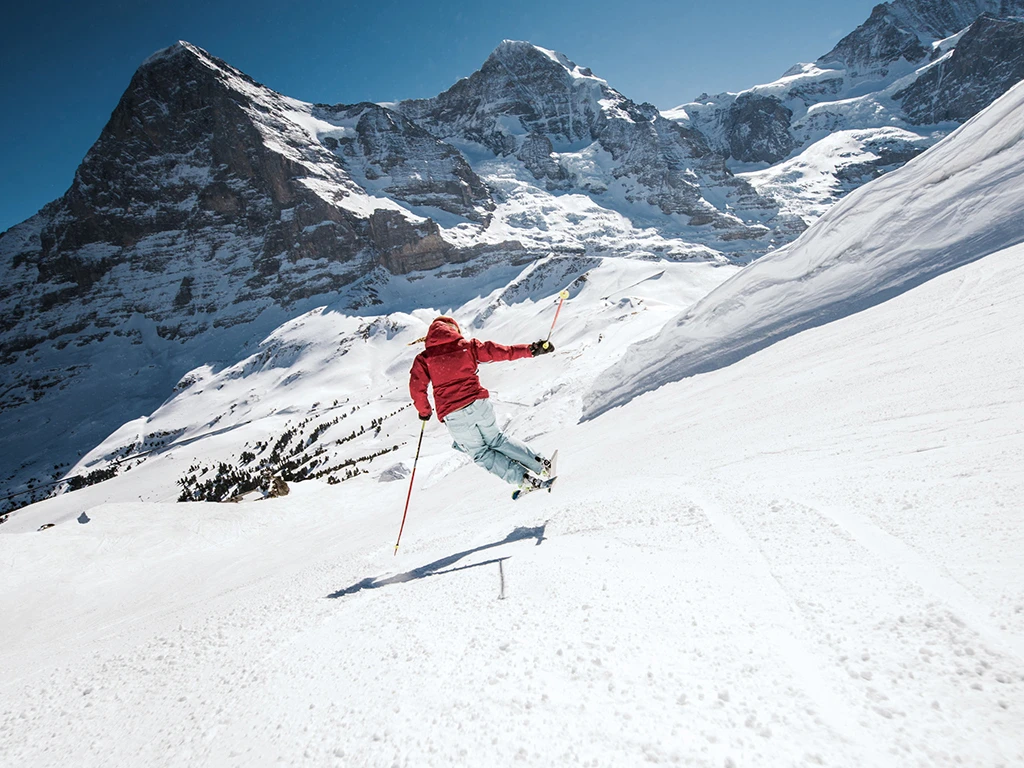 There's nothing more heartbreaking than arriving at your long-awaited ski holiday only to find brown hills and a couple of cows grazing! When you've scheduled holiday time, invested money and spent hours researching your ski area and accommodation, the last thing you want is a ski area with unreliable snow cover. The good news is that you don't have to be completely at the mercy of the elements this year. Switzerland is known for its especially high-altitude ski areas and the following ski areas hav... More ›
(Photo: © Jungfraubahnen 2019)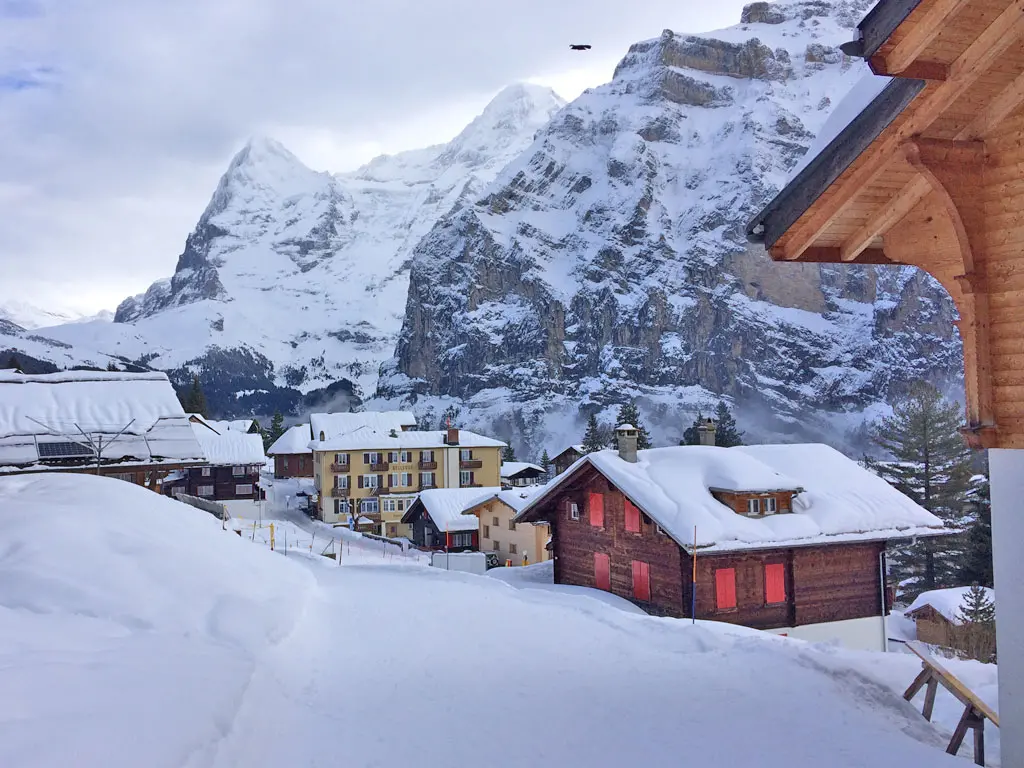 Part of the reason we love our ski holidays so much is because they give us the chance to be at one with nature. So, smelly car exhaust fumes aren't exactly welcome! For this reason, more and more ski resorts are banning cars in the village centre. The only "vehicles" allowed are electric taxis and horse-drawn carriages. Pedestrians have priority and you'll see people wandering down the middle of the streets carrying their skis or even skiing right through the village centre! Here are 10 of our ... More ›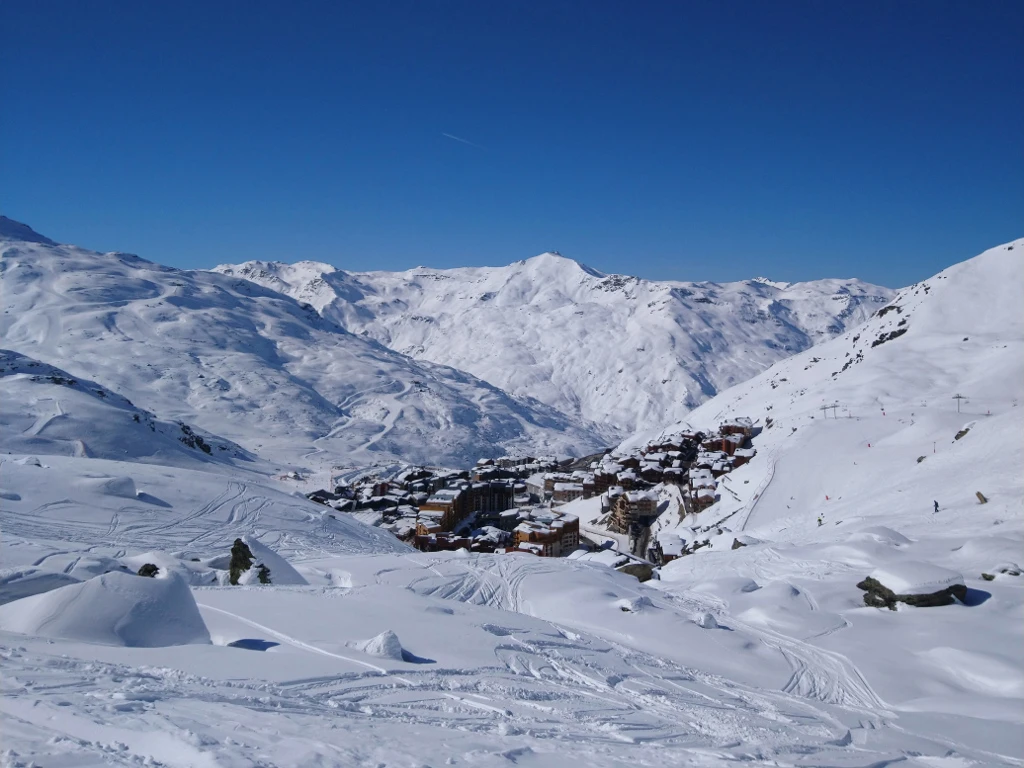 The Alps are home to some of the most spectacular panoramas in the world, but a surprising number of ski resorts manage to totally trash this scenery by constructing the ugliest buildings you can imagine (we're looking at you, Flaine). If booking a ski holiday in a beautiful ski resort is important to you, then check out this list of ten charming alpine villages - with world-class skiing to boot!... More ›