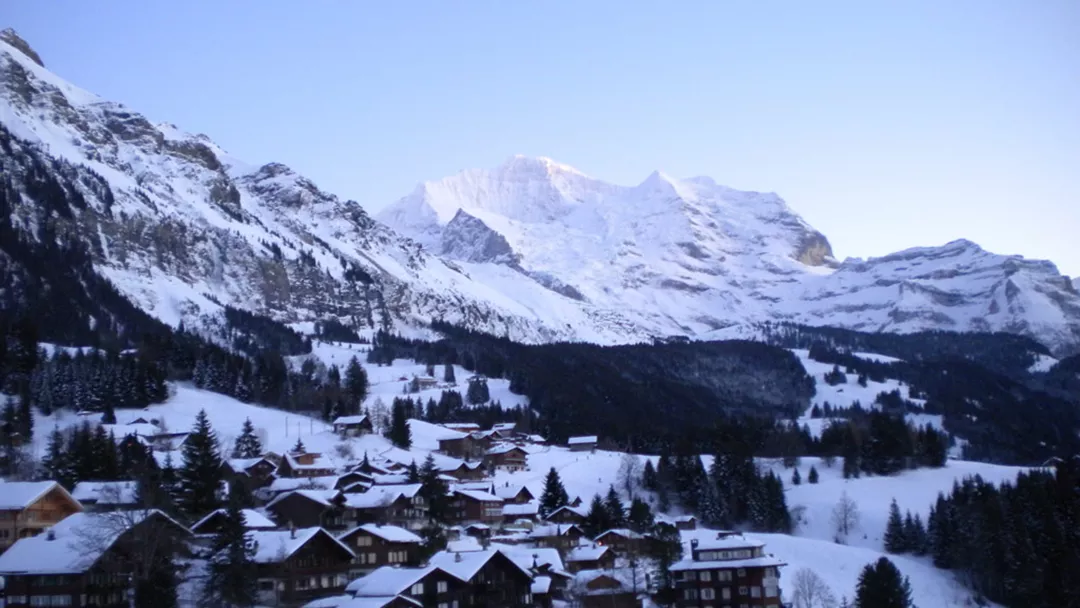 Height: 1274 metres

Pedestrian resort with beautiful hotels

Fantastic skiing, in particular, ski touring

Large ski area together with Grindelwald
Wengen is an almost completely pedestrian village in Switzerland that can only be reached by train. With its beautiful stylish hotels and the majestic 4000m-high peaks which surround it, Wengen is a ski resort that stays in your memory for a long time. One of the highlights of the skiing in this fantastic ski resort is the world cup downhill run of Lauberhorn where expert skiers can put their skills to the test. A must-see on your trip to Wengen is the Jungfraujoch, otherwise known as the Top of Europe, which offers stunning views of two glaciers and the surrounding mountain peaks.
Wengen shares its ski slopes with Grindelwald, on the flanks of the Kleine Scheidegg and the Männlichen mountains. The two ski resorts are part of the Jungfrau Region. With more than 200km of ski slopes, the Jungfrau Region provides almost unlimited scope for skiers of all levels. The downhill ski area of the nearby ski resort of Mürren is easy to reach by train from here too. If you're looking for a more relaxing activity, you can also enjoy some lovely walks in the area around Wengen. The Jungfrau Region has announced a new lift to be inaugurated for the 2020/21 season. The 3S Eigerexpress will take skiers from Grindelwald to the Eiger Glacier, from where they can ski down into Wengen. A perfect way to spend a day at the Jungfrau Region!
Skiing in the Jungfrau Region
In total, the Jungfrau Region is divided into four broad ski areas: Grindelwald-Wengen, Grindelwald-First, Meiringen-Hasliberg and Mürren-Schilthorn. Thanks to its central location, it's easy to reach all the ski areas from Wengen. The slopes closest to Wengen are mostly blue slopes, but more challenging red slopes are easily accessible in neighbouring Grindelwald. Expert skiers must try the Lauberhorn World Cup downhill run. At 4.2km long with a vertical drop of over 1000m, this is the longest World Cup run and has seen speeds of over 160km/h. You can try out this race track for yourself but only after the race takes place in January. Freestylers will find limited snow parks in Wengen but can head to the White Elements Snowpark in Grindelwald First.
Off the slopes in Wengen
If you've ever wanted to learn to drive a piste basher, this is your chance: the Jungfrau Region does all-night tours. Another nighttime activity is sledging on the illuminated Eiger Run, a 3.5km track that dips and curves through the forest from Alpiglen to Brandegg. Don't forget to warm up later with a fondue in the alpine chalet! Wengen advertises almost unlimited hiking and sledging trails, a fantastic way to explore this beautiful corner of Switzerland. Maybe stop in at classy Interlaken where the bourgeoisie used to spend the summer! The Jungfrau Region closes out the ski season with Snowpenair, a music festival which brings international stars to the open-air stage at the Kleine Scheidegg.
Family ski holidays at Wengen
Ski holidays with the children at Wengen and the Jungfrau Region are sure to be a hit! At the Männlichen Children's Paradise your little ones can learn to make their first turns in total confidence. The kids' area is equipped with a magic carpet and two Pinocchio lifts (man, kids have it so easy these days!). When they're ready to move on to more difficult slopes, Wengen offers some great blue runs for continuing to build confidence on skis. Kids ski free on Saturdays when accompanied by an adult lift pass holder.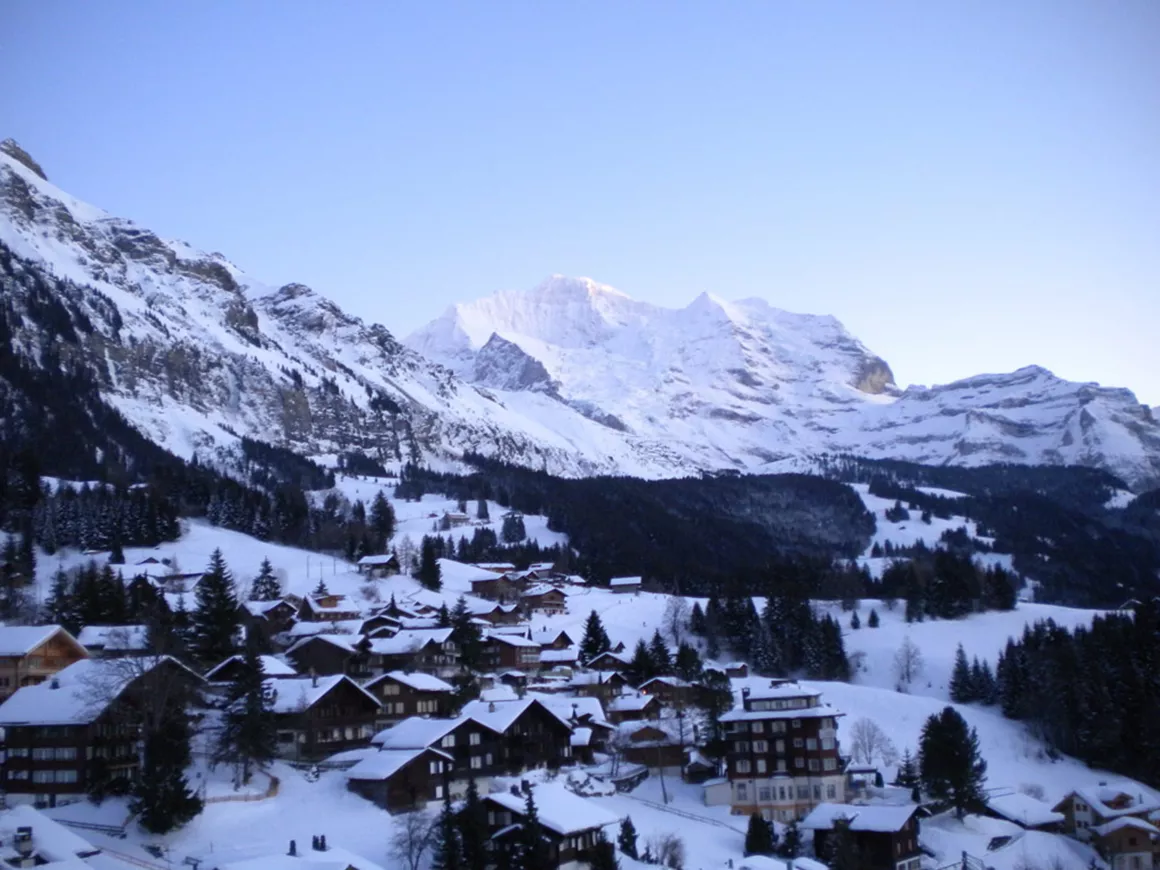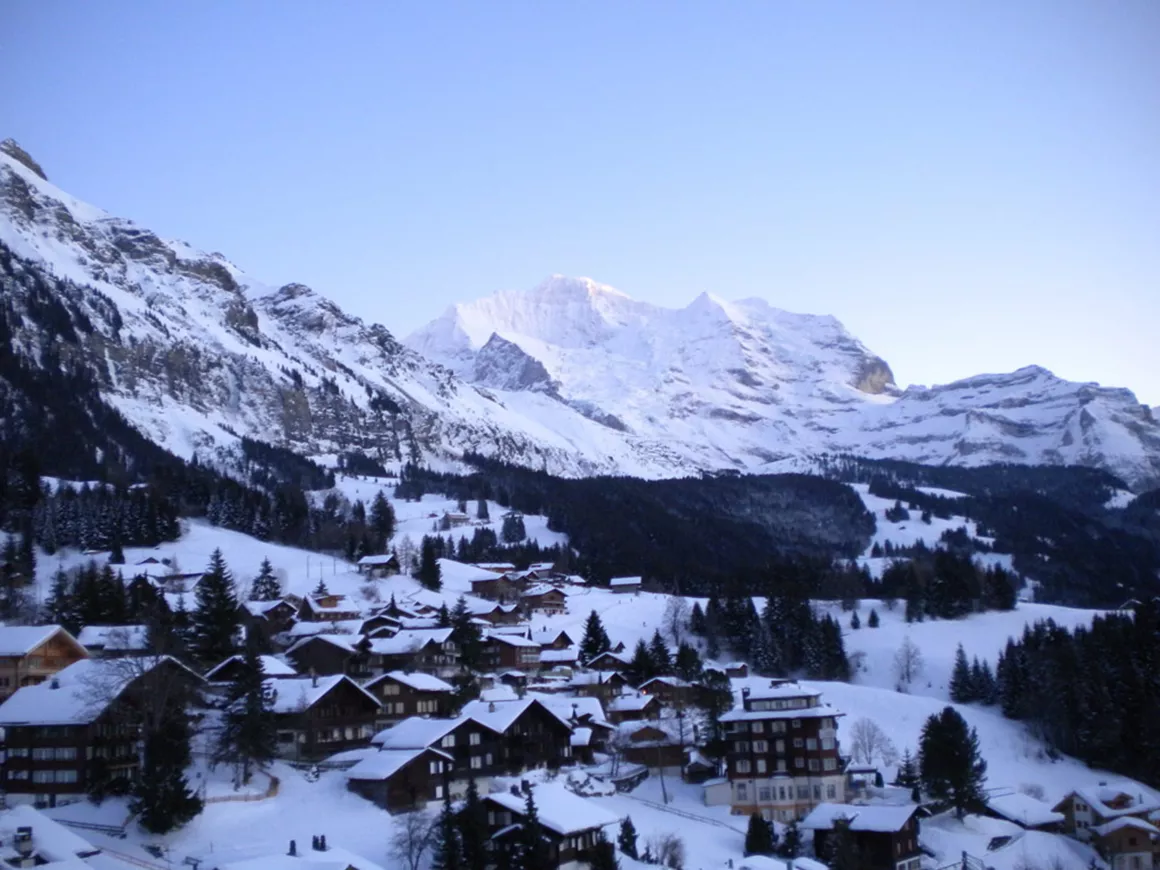 Today
Regular sunshine with some clouds
Tomorrow
Regular sunshine with some clouds
Après-ski & nightlife in Wengen
Ski schools & ski lessons in Wengen
Number of Ski Instructors
120
Ski lessons in Nederlands
Ski lessons
6 days, 18 hours, € 170,00
Snowboard lessons
6 days, 18 hours, € 170,00
Book your ski school online in Wengen
Adult Ski Lessons
5 offers available
Kids Ski Lessons
6 offers available
Cross Country Skiing
1 offers available
Park & Freestyle
1 offers available
Off Piste Skiing
2 offers available
Ski Touring
1 offers available
Snowboard Lessons
5 offers available
Telemark Skiing
2 offers available
Facilities in Wengen
Number of hotel beds
2295
Number of tourist beds
2295
Tourist information for Wengen
Distance to Wengen
Distance from Brussels
approx. km
Airport
Bern approx. 80 km with bus service
Train station
Wengen approx. km with bus service
From the highway
approx. 20 km 30-minutes drive
Wengen for the children
Number of hours of childcare
5 hours a day