The Jungfrau Region is made up of the ski resorts of Grindelwald, Interlaken, Wengen, Mürren, Lauterbrunnen and Beatenberg. With nearly 230km of pristine ski slopes offering something for every level and taste, the ski resorts in the Jungfrau linked ski area are excellent choices for any kind of ski holidays, from family ski holidays to groups of expert skiers looking for some thrills. From Grindelwald, there are links to the First ski area, as well as directly into the Wengen ski area at Kleine Scheidegg and Männlichen. Mürren is also easily accessible with the same Jungfrau ski pass.
There are over 70km of blue runs in the Jungfrau Region but it's the red runs that win first prize with nearly 120km of varied runs for intermediate skiers to sink their teeth into. The World Cup piste at Wengen is a must for experienced skiers. Grindelwald, the largest ski resort in the Jungfrau ski area, provides extensive skiing and snowboarding to suit all abilities, with a half pipe and snow park as well as endless kilometres of sledging runs. Snow quality is assured thanks to the high altitude and the dozens of snow cannons. Excellent ski schools and childcare facilities make this a dream destination for family ski holidays in Switzerland. A visit to the Jungfrau Region is not complete without a day trip to the Jungfraujoch, otherwise known as the Top of Europe, with views of the Eiger and Aletsch glaciers. The various ski resorts of the Jungfrau Region can be reached from Geneva Airport, Zurich Airport or by car from Calais.
Snowplaza review
Beginners
Freeride/off-piste
—Intermediate
Cross country
—Advanced
Guaranteed snow
Families & Children
Price level
Snowboard/freestyle
"Car-free, snow-sure, pretty little town"
Overview of slopes and lifts in Jungfrau Region
Slopes

Ski lifts

Additional information

Blue slopes

106 km

Drag lifts

13

Start of the season

5 December

Red slopes

141 km

Chair lifts

24

End of the season

6 March

Black slopes

37 km

Gondola lifts

12

Glacier
Off-piste

11 km

Train

6

Min. altitude

796 m

Total

295 km

Capacity

63080 Pers./Hour

Max. altitude

2970 m
Resorts in Jungfrau Region ski area
In the tracks of James Bond
The Piz Gloria revolving restaurant on the Schilthorn at Mürren was the setting for much of the action in the famous 1969 James Bond ski film, On Her Majesty's Secret Service. This iconic film helped inspire a love of skiing among James Bond fans in Britain and beyond. A visit to the restaurant today is a must-do for any Bond fans! Relive the excitement in a spectacular setting in the Bernese Alps.
View from the Top of Europe
The Jungfraujoch lies between the Eiger (3970m), Mönch (4099m) and Jungfrau (4158m) mountain peaks and is known as the Top of Europe, both for its lofty position and its claim as Europe's highest railway station. It's easiest to get to the Jungfraujoch from Grindelwald, where the train passes through on its way up. Unfortunately you can't ski back down into the Jungfrau Region, so this is more of a day trip that you can make if you have an extra day on your ski holiday. Starting in the 2019/20 ski season, a cable car will facilitate access to the Jungfraujoch.
Off-piste & freestyle in Jungfrau Region

Snow parks

3

Tables
Half pipe
Boxes
Quarter pipe
Rails
Boardercross
Off-piste allowed
Kickers
Off-piste zone
Ski pass prices (low season)

Low season 6-day ski pass

Children

Adults

Free up to

Mürren - Schilthorn

CHF -

CHF -

5 Years old

Jungfrauregion

CHF 155.00

CHF 324.00

Grindelwald-Wengen

CHF 155.00

CHF 324.00
Ski pass prices (high season)

High season 6-day ski pass

Children

Adults

Free up to

Mürren - Schilthorn

CHF 149.00

CHF 314.00

5 Years old

Jungfrauregion

CHF 155.00

CHF 324.00

Grindelwald-Wengen

CHF 155.00

CHF 324.00
Blogs about Jungfrau Region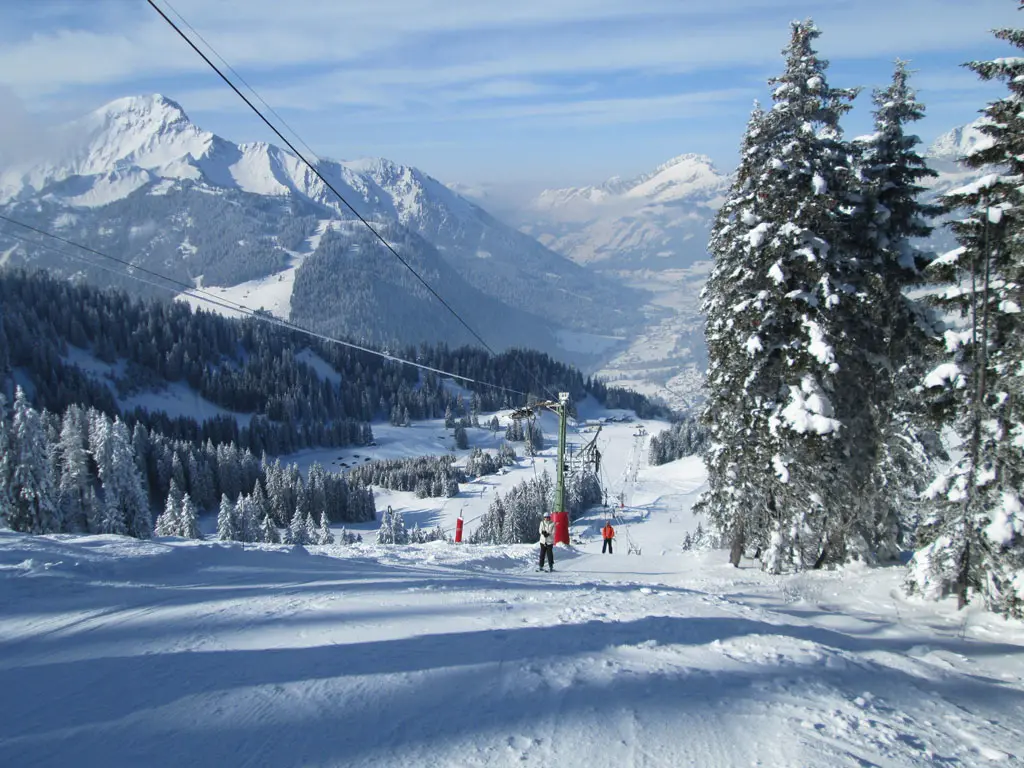 Geneva is a wonderful jumping-off point for many ski resorts. Located on the border between France, Switzerland and Germany, it is within short reach of some of the best skiing in the Alps. And with many budget airlines offering cheap flights into Geneva, there has never been a better time to plan your ski holiday starting from this international city. Once you've landed, renting a car is an easy way to get to your destination with all your ski gear, but it's also possible to take trains. Here i... More ›
(Photo: © Spalder by Thijs Termeer)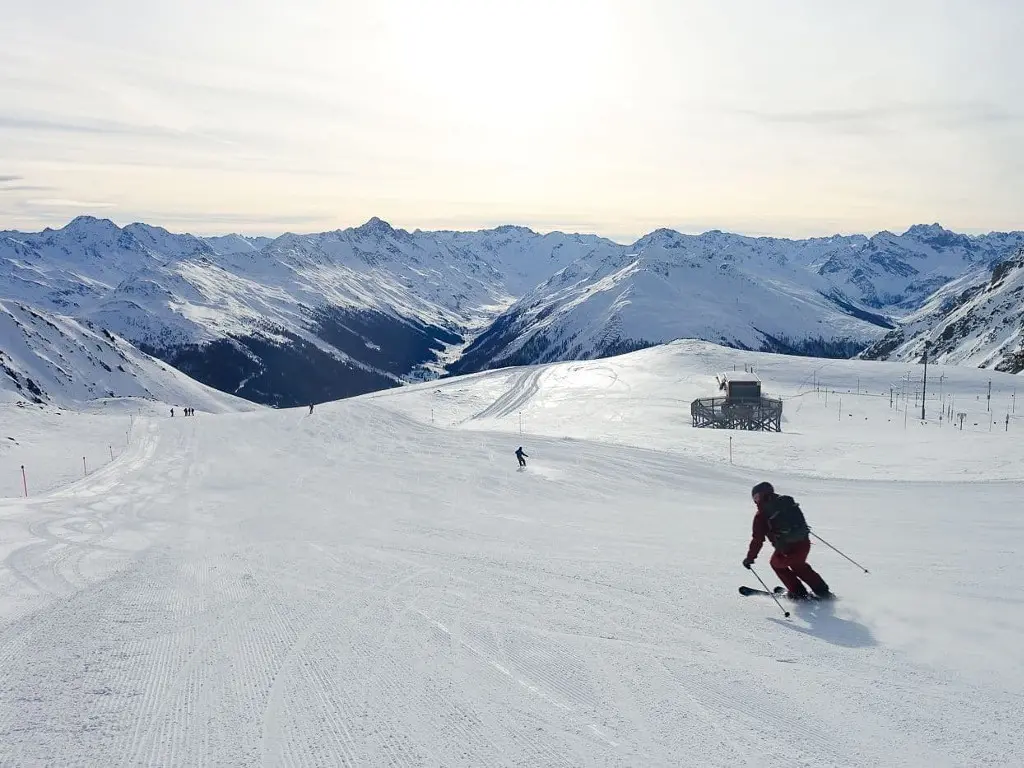 This alpine skiing paradise has a disproportionate amount of Europe's biggest glaciers and highest mountain peaks - one could almost call Switzerland the pinnacle of alpine skiing. Best-known for its jetsetters, who flock to the likes of St. Moritz and Zermatt to spend their millions, Switzerland also features its fair share of quaint villages and family-friendly ski resorts. The skiing is exceptional, with everything from wide cruising runs to fantastic off-piste terrain. Together with gourmet-... More ›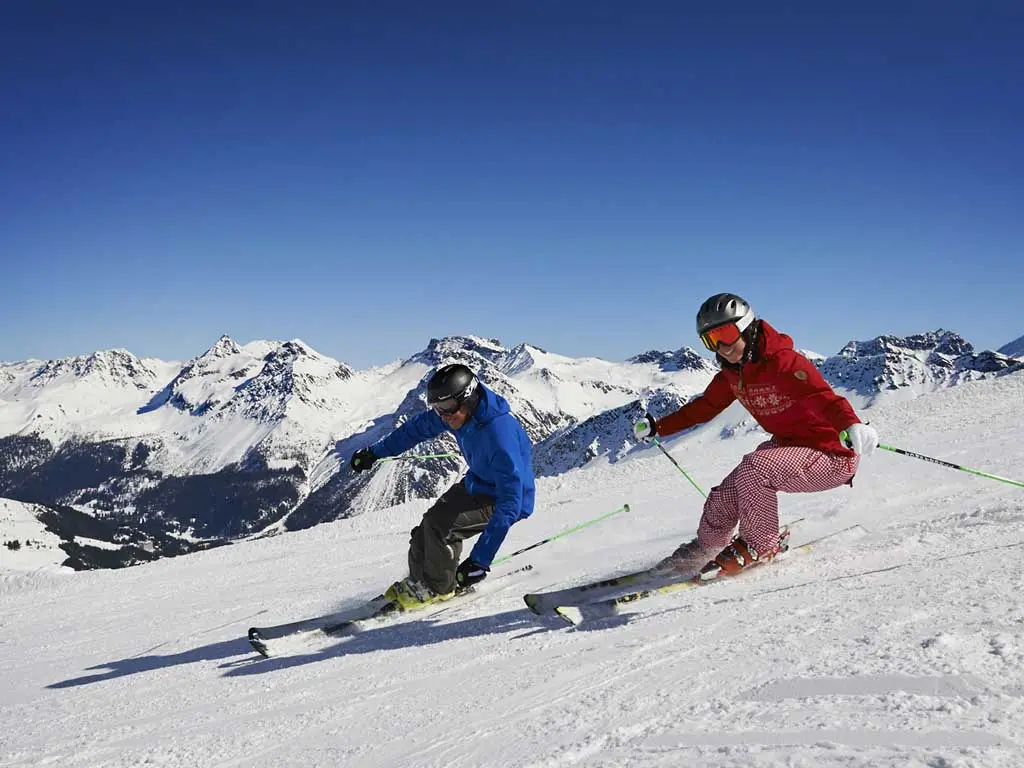 The Swiss Alps are the preferred ski holiday destination for many members of the royal family and the jet-set. And although prices can be steep, it's increasingly possible to find good deals even at the big-name resorts. Ski holidays in the Swiss Alps offer top-notch cuisine, impeccable service and high-altitude skiing with modern lifts. The following ski resorts are all within easy reach of Zurich Airport, one of the major hubs to the Swiss Alps.... More ›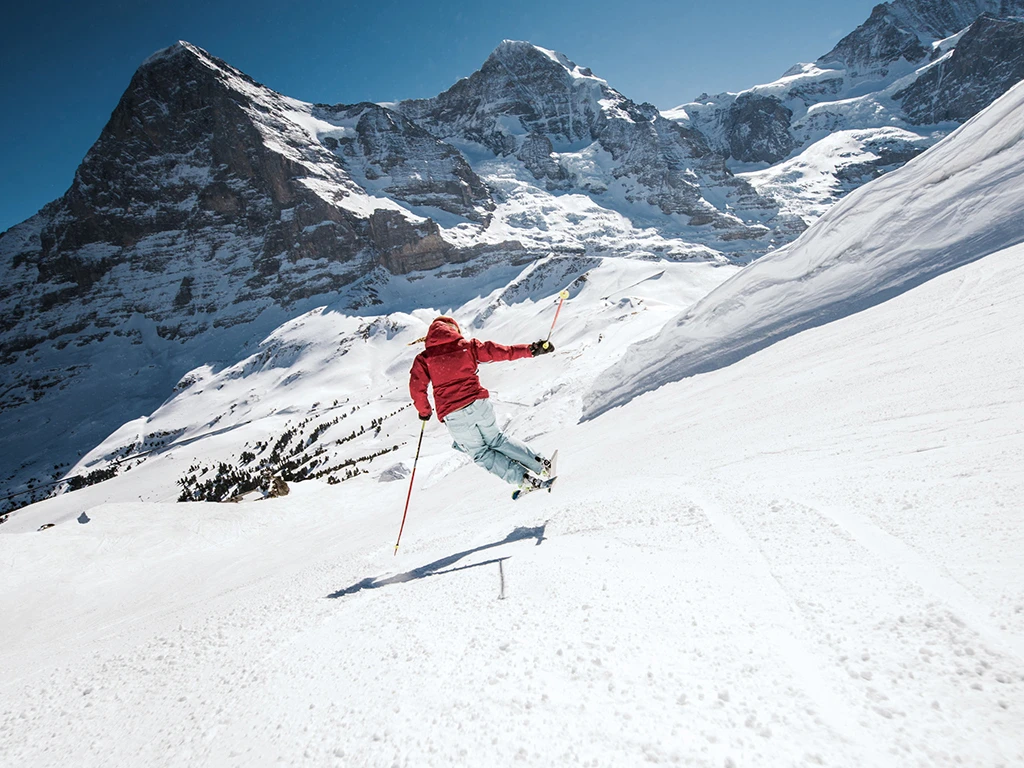 There's nothing more heartbreaking than arriving at your long-awaited ski holiday only to find brown hills and a couple of cows grazing! When you've scheduled holiday time, invested money and spent hours researching your ski area and accommodation, the last thing you want is a ski area with unreliable snow cover. The good news is that you don't have to be completely at the mercy of the elements this year. Switzerland is known for its especially high-altitude ski areas and the following ski areas hav... More ›
(Photo: © Jungfraubahnen 2019)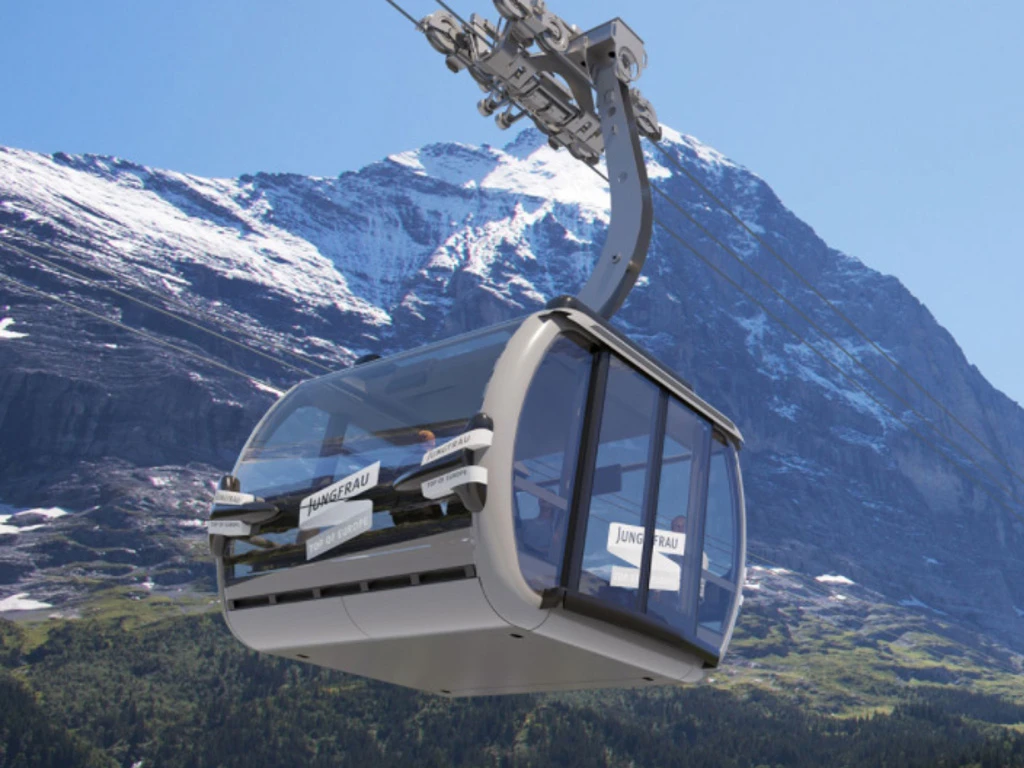 The Jungfrau Region will inaugurate two new lifts for the 2019-20 ski season. The "V-cableway" - so called because both lifts will start from the same base station - will transport skiers and snowboarders to the Eiger Glacier and the Männlichen in record time. The lifts will make it much faster to reach the slopes of the Jungfrau Region. The new lifts will also facilitate access to the Jungfraujoch, otherwise known as the Top of Europe. Construction of the lifts was started in 2018 and the first... More ›