La Clusaz is a pleasant mix of old and new, with various hamlets in the traditional Savoyard style. Accommodation is of high standard and the staff very welcoming. This authentic and lively ski resort in France gets its name from the narrow passageway above the ski resort where the river Le Mur flows down the mountain. A "cluse" is a narrow path that water has carved out between two mountains and La Clusaz was originally known as "Clusa Locus Dei", which means God's narrow place. The village of La Clusaz has its roots in the Middle Ages and recently celebrated a century of winter sports. The French village has produced many notable French skiers and snowboarders who have participated in a host of international events including the Winter Olympics in Calgary and Sochi. Perhaps the most famous skier to emerge from La Clusaz is Candide Thovex, who has shaken up the ski scene with his incredible freeriding feats.
Together with the neighbouring ski resorts of Le Grand Bornand and Chinaillon, La Clusaz gives access to around 200km of ski slopes in the ski area of the Massif des Aravis. The village of La Clusaz is relatively low-lying at 1040m above sea level, but the ski area reaches an altitude of 2600m above sea level, ensuring decent snow cover. There is also some fantastic cross-country skiing here. La Clusaz is easy to access from Geneva Airport, Grenoble Airport, Chambéry Airport and by car via Calais.
Snowplaza review
Après-ski/events
Cross-country skiing
Families & Children
Price level
Winter hiking
"La Clusaz is a nice ski resort with a good variety of slopes for every level. There are slopes through the trees, a few green and blue slopes for beginners and ..."
La Clusaz and the Massif des Aravis
The ski area proper to La Clusaz boasts 1500m of vertical drop and 125km of runs. It's spread across five massifs: Massif de Balme, Massif de l'Aiguille, Massif de l'Étale, Massif de Manigod and Massif de Beauregard, each with their own distinct vibe. The ski area is suitable for beginners to experts, with steep combes, pretty tree-lined slopes and long, winding blue valley runs that lead straight into the village centre. On the Beauregard, Manigod and Aiguille massifs beginner skiers and snowboarders will find easy slopes through the trees. The Massif de l'Aiguille is home to the freestyle snow parks and halfpipe, while expert freeriders will make a beeline to the renowned off-piste terrain on the Massifs de Balme and Étale. The col des Aravis grants spectacular views of Mont Blanc. Together with the rest of the Massif des Aravis ski area, La Clusaz grants access to more than 200km of pistes. It's easy to make a day trip to the neighbouring ski resorts of Manigod, Le Grand Bornand or St. Jean de Sixt.
Freeriding and freestyling destination par excellence
The LCZ park by Columbia has rails, boxes, jumps and Big Air for intermediate, confirmed and expert freestylers. Beginner freestylers can get their feet wet on the LCZ Family Run, which has rails, table tops and other jumps and is decorated by wood sculptures by a local artist. La Clusaz is a breeding ground for professional freeriders and freestylers, with more than ten world champions across disciplines. The Balme backcountry ski area provides natural features where the younger generation can keep the tradition going.
Fun for the whole family at La Clusaz
La Clusaz is a family-friendly ski resort and has been awarded the Famille Plus label. Parents have their pick of crèches and nurseries that will give you the chance to grab some time on the slopes without the kids! The Club des P'tits Montagnards takes in tots from 8 months to 3 years old, while the Club des Champions welcomes kids aged 3 to 6. Kid and junior ski passes are available, and children under 5 ski free. The ESF offers private and group ski lessons for children starting from the age of 3, and starting from age 5 kids can also learn snowboarding and freestyling.
Après-ski in La Clusaz
While après-ski in France will never rival the crazy scenes you see in Austria, après-ski in La Clusaz is nevertheless quite a lively affair. Start your afternoon by enjoying a drink on the terrace of the Relais de l'Aiguille up on the slopes. Down in the village there are plenty of bars and nightclubs for partying into the night. Dig into specialty Savoyard dishes at restaurants like La Scierie or the Chalet du Lac, and continue the night at l'Écluse or Club 18. Overall you have plenty of bars to choose from and nobody will ever get bored during après-ski in La Clusaz!
Off the slopes in La Clusaz
There are plenty of activities other than skiing for all ages and tastes in La Clusaz, such as hiking, ice skating, nighttime tobogganing, snowshoeing, dogsledding and a good choice of spas and beauty and health treatments to recharge batteries after a great day on the ski slopes. Cross-country skiers can explore 80km of trails on the Massif de Beauregard and the plateau des Confins, the latter of which has a dedicated nordic skiing area for children. A few times a season during the full moon, some of the downhill slopes open for night skiing.
Apres-ski & entertainment La Clusaz

Restaurants

55

Theatre

-

Bars & cafes

11

Casino
Nightclubs & discos

2

Concert hall

-

Cinema

1
Ski school and ski lessons La Clusaz

No. of ski schools

4

Private ski lessons

€ 50

No. of ski instructors

280

Ski lessons

6 Days, 15 Hours, € 180

Area for beginners
Snowboarding lessons

6 Days, 15 Hours, € 170

Ski lessons in
Cross-country skiing

6 Days, 12 Hours, € 134
Book ski schools in La Clusaz online

Kids-Ski-Lessons
6 Offers available
Off-Piste-Skiing
2 Offers available
Adult-Ski-Lessons
3 Offers available
Snowboard-Lessons
4 Offers available
Ski-Touring
1 Offers available
Facilities La Clusaz

No. of hotels

30

Supermarkets

2

Total no. of hotel beds

1986

Banks
Total no. of beds

24099
Tourist information for La Clusaz

Name

Office de Tourisme La Clusaz

Email
Telephone

0033 - 0450 - 326500

Website
Distances from La Clusaz

Railway station

Annecy approx. 32 km by bus

Airport:

Genève approx. 70 km by bus

From the motorway:

approx. 32 km 30 minuten by car
La Clusaz for families and children

Childcare
Magic carpet
Playground
Ski lift for children
Merry-go-round
Leisure & sports activities La Clusaz

Public sauna
Footpaths

30 km

Fitness centre
Torchlight descent

fakkeltocht 1x keer per week tijdens de schoolvakanties

Public solarium
Indoor ice rink
Massage
Outdoor ice rink
Spa & wellness
Curling

-

Indoor swimming pool
Snow rafting

-

Hot air ballooning

-

Dog sledding
Paragliding
Snowmobile tours

-

Indoor tennis court

-

Toboggan run
Squash court

-
Ski blog about La Clusaz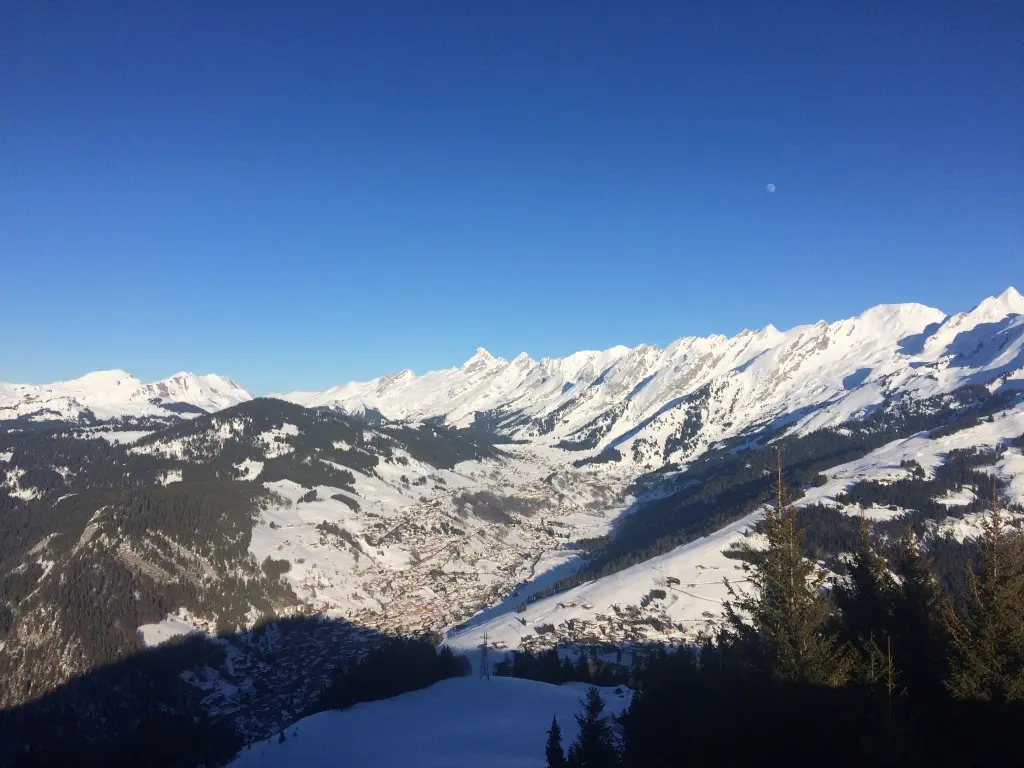 Flying into Grenoble for the holidays? Your ski trip just got a little easier! With many airlines operating flights to the UK, Grenoble Airport is a logical choice. And once you get there, there are loads of ski resorts within easy reach. Rent a car or book a transfer and you'll be there in no time. We've put together a list of easily accessible ski resorts close to Grenoble Airport - whether you're flying with the family or with a group of mates, you're sure to find one that will tempt you. So,... More ›
(Photo: © Thijs Termeer)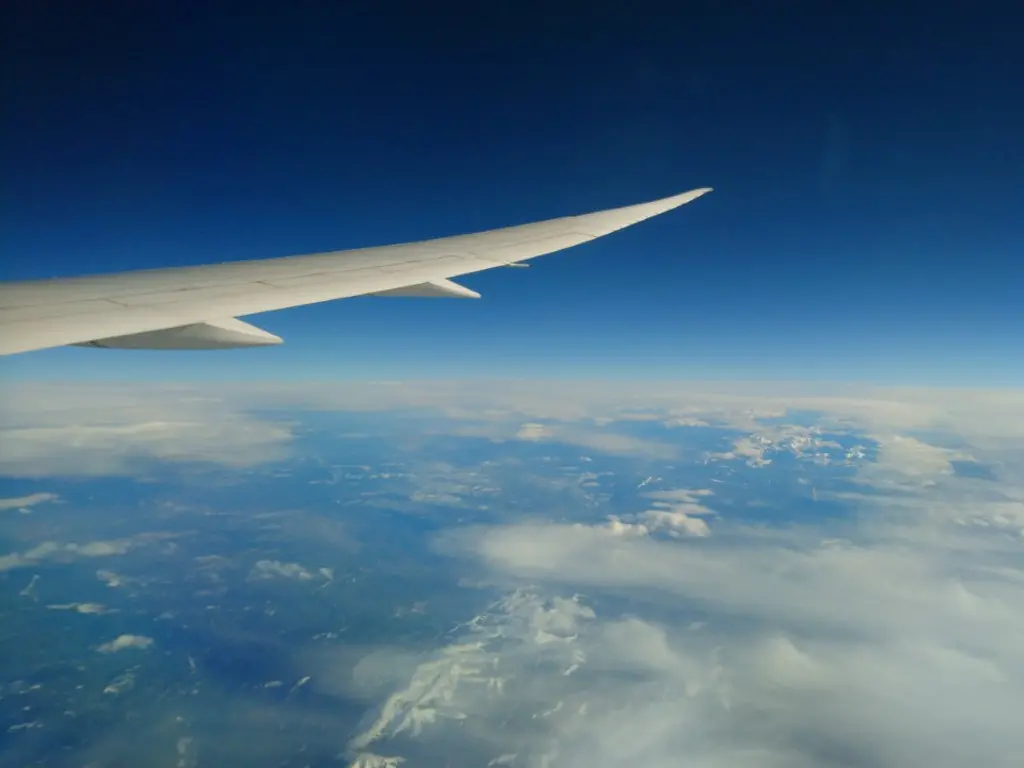 The French skiing airport par excellence, Chambéry Airport comes alive in the winter and welcomes hordes of British skiers and snowboarders. A short flight to this pretty little town will drop you right in the heart of French skiing territory, with access to almost every big French ski area including Chamonix, Les Trois Vallées and Les Portes du Soleil. Chambéry Airport operates seasonal winter flights to more than half a dozen destinations in the UK, mostly with BA. This means it's entirely fea... More ›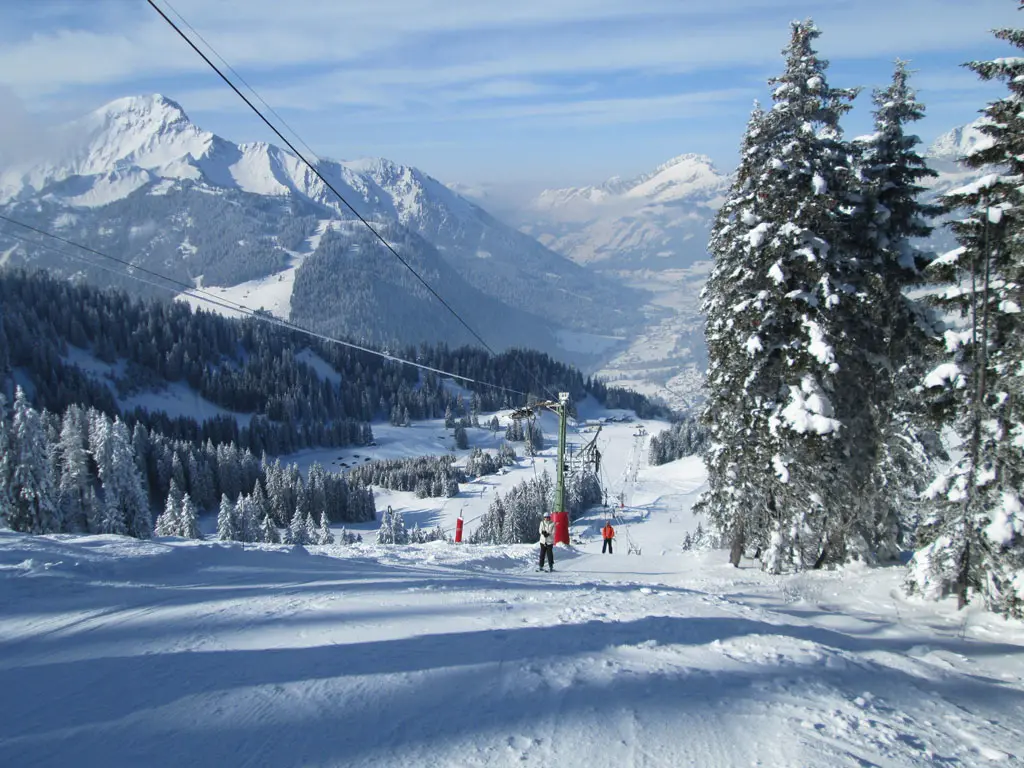 Geneva is a wonderful jumping-off point for many ski resorts. Located on the border between France, Switzerland and Germany, it is within short reach of some of the best skiing in the Alps. And with many budget airlines offering cheap flights into Geneva, there has never been a better time to plan your ski holiday starting from this international city. Once you've landed, renting a car is an easy way to get to your destination with all your ski gear, but it's also possible to take trains. Here i... More ›
(Photo: © Spalder by Thijs Termeer)