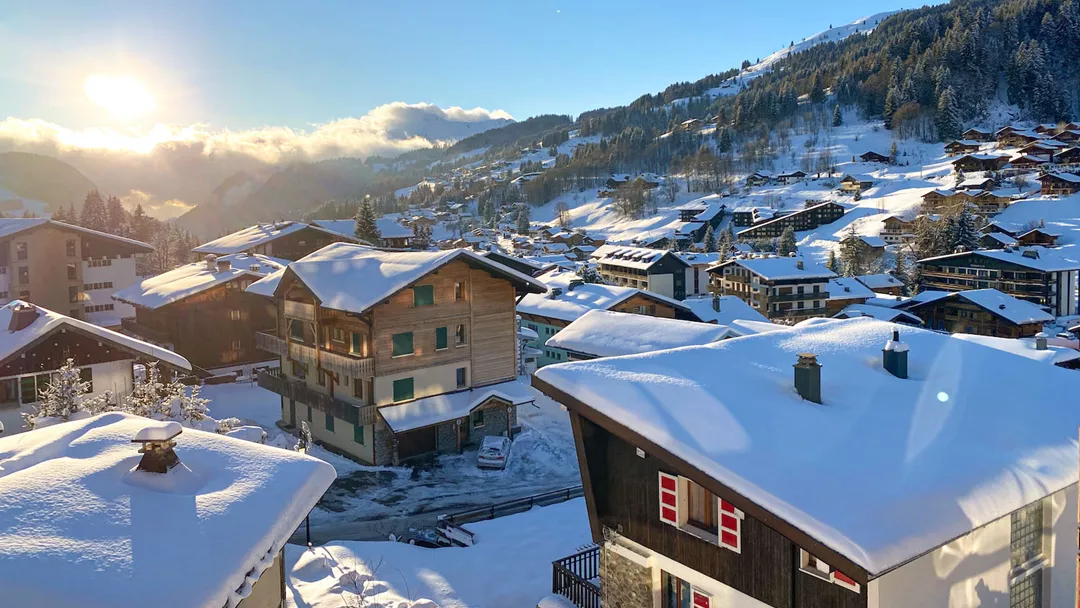 Height: 1172 metres

Authentic ski resort

Access to two ski areas

Skiing in Les Portes du Soleil via Morzine
Les Gets is an authentic ski resort set in a pretty, wooded location in France's Haute Savoie region. This ski resort, with its friendly atmosphere, is situated along the road from Geneva about 10km from the ski resort of Morzine. Les Gets pays particular attention to welcoming families with children who can really get a taste for winter sports in the specially adapted areas. Families can also enjoy the ice skating rink and plenty of other fun activities on their ski holidays in Les Gets. As part of the Franco-Suisse Les Portes du Soleil linked ski area, Les Gets has access to over 600km of pistes for all levels in the neighbouring ski resorts of Champéry, Morgins, Torgon, Val d'Illiez-Champoussin & Les Crosets, Avoriaz, Châtel, Morzine, Abondance, La Chapelle d'Abondance, Montriond and St-Jean-d'Aulps.
Les Gets has its own small ski area, "Mont Chery", offering mainly easy and intermediate ski slopes ideal for families plus a brand new boardercross for snowboarders to enjoy. The Ranfoilly chairlift takes skiers up to the slopes of the popular ski resort of Morzine and ensures the connection with other ski resorts in the Les Portes du Soleil ski area. Les Gets is a particularly family-friendly ski resort where you will feel the typical French village ambience, with only a few bars and restaurants open in the evenings. Those looking for lively après-ski will need to go to the neighbouring resort of Morzine. Les Gets is easy to access from the airports of Chambéry and Geneva, and it is even possible to drive here from the UK via Calais. This, along with the option for ski lessons with British ski instructors at the British Alpine Ski School, makes it a popular choice for British families on their ski holidays in the Alps.
Skiing in Les Portes du Soleil
Les Gets' ski area is best suited to beginner and intermediate skiers, with mostly blue and some easy red pistes. The low-lying ski area falls mostly below the tree line, meaning you can ski through the trees in a picturesque landscape. You'll find more of a challenge at the Pointe de Chery, and on powder days you'll find some off-piste in Les Gets. However, expert skiers will be better off exploring the vast connected ski area of Les Portes du Soleil, perhaps making a day trip to the Mur Suisse at Champéry or the Hauts Forts at Avoriaz. Always be sure to leave yourself enough time to get back to Les Gets before the lifts close for the day. As regards freestyling, there is a small snow park and a boardercross slope in Les Gets.
Les Gets: A Famille Plus ski resort
Les Gets has obtained the Famille Plus label, which earmarks it as one of the best ski resorts in France to visit with children. The Fripouilles nursery takes in children from the ages of 6 months to 4 years old. For older children, the Club des P'tits Montagnys provides fun activities in the snow, and of course, the ESF provides professional ski and snowboarding lessons with the competent instructors. Les Gets has several dedicated children's ski area such as the Grand Cry (a Wild West-themed area), Les Mappys (a beginner's ski area) and the Mauve funslope by Milka.
Off the pistes at Les Gets
The beautiful wooded landscapes around the village of Les Gets can be explored on snowshoes, cross-country skis or dogsled. For a bird's-eye view, you can also go paragliding. Après-ski in Les Gets is quintessentially French, with plenty of cosy bars to visit. Close to the Chavannes lift you'll find Le Pub Irlandais, which has Guinness on tap plus their own microbrewery with beer brewed right in Les Gets. Les Gets has a busy event calendar, with one of the biggest events being the Rock The Pistes music festival which takes over the entire Portes du Soleil ski area every spring. Les Gets is a stop on the Grande Odyssée Savoie Mont-Blanc dogsledding race as well.
Photo gallery of Les Gets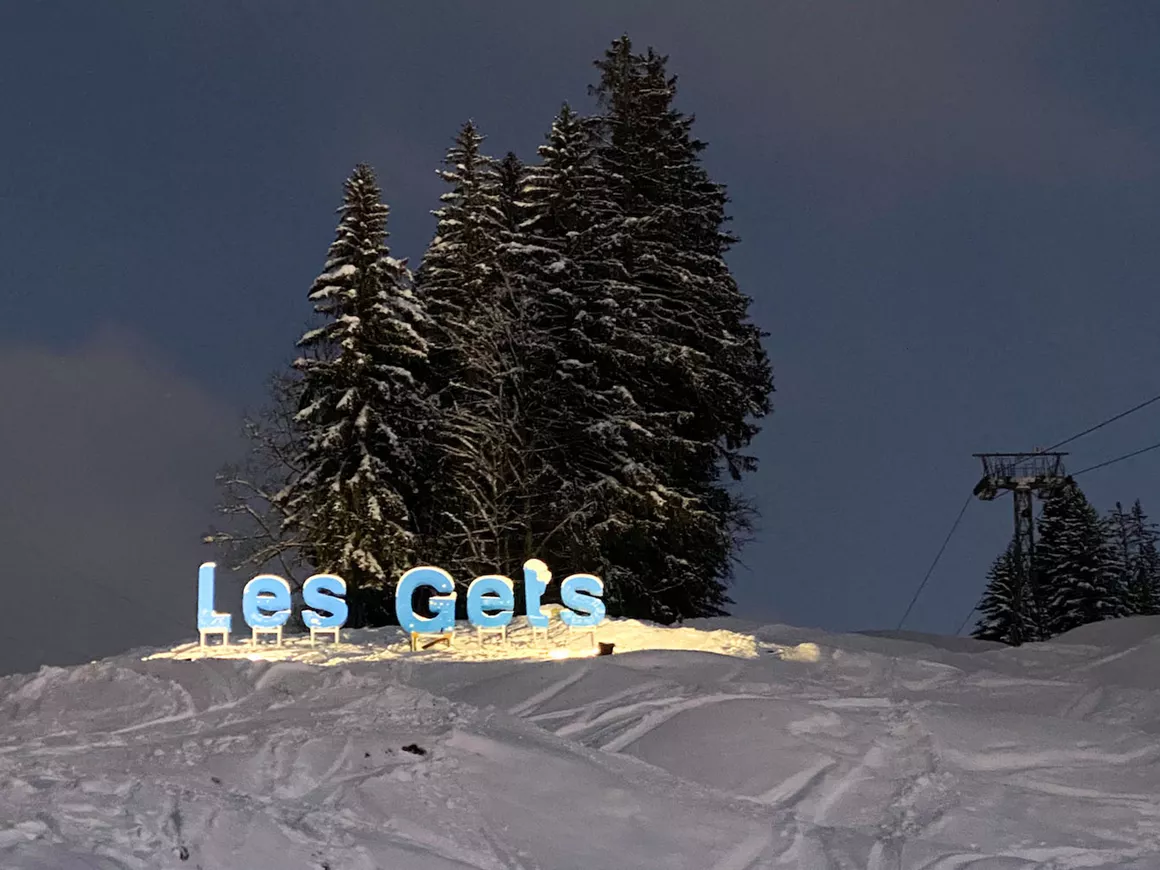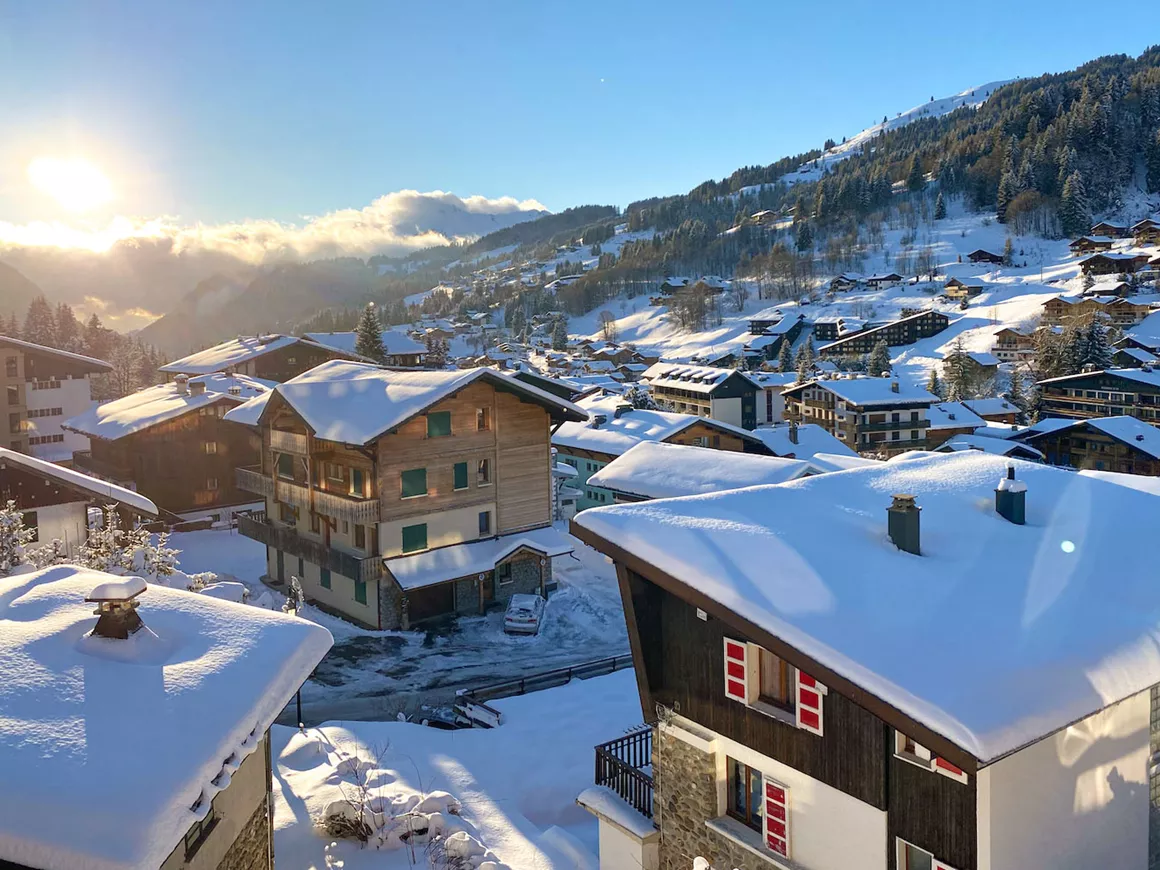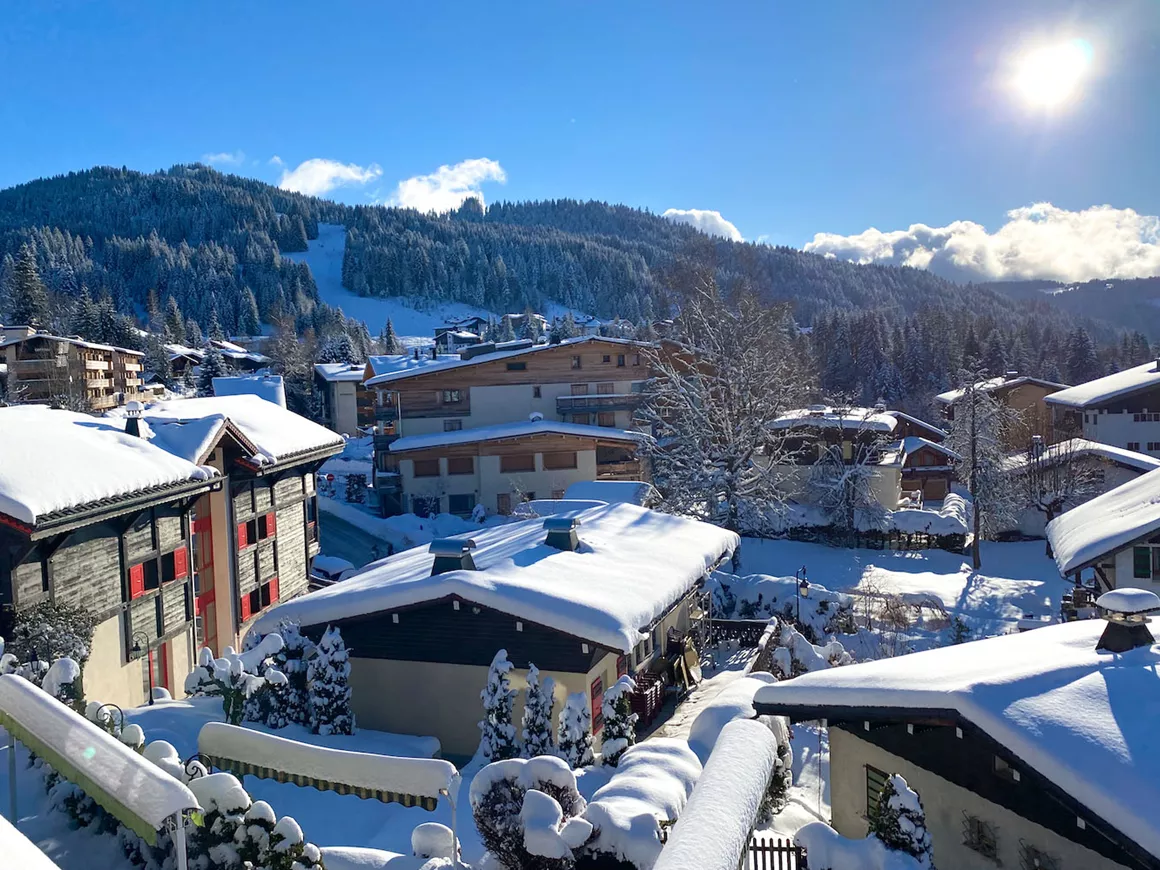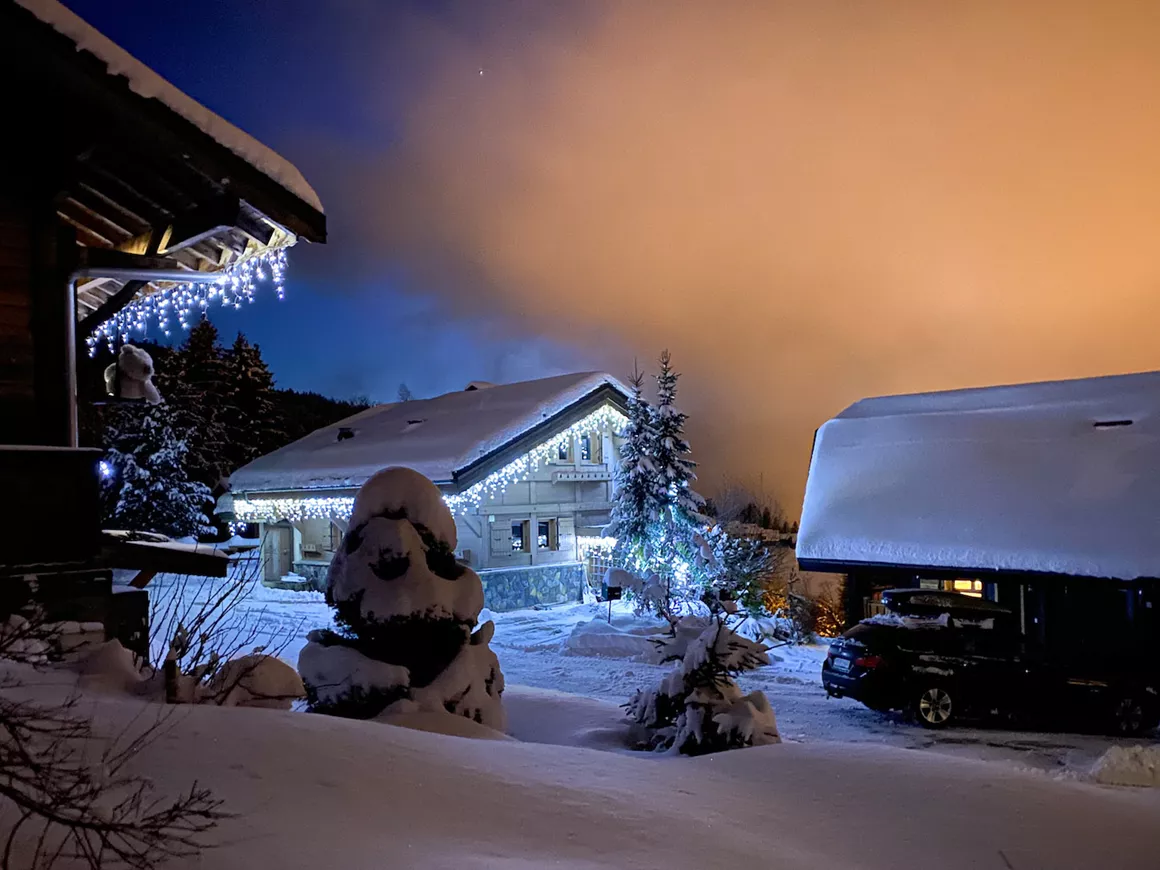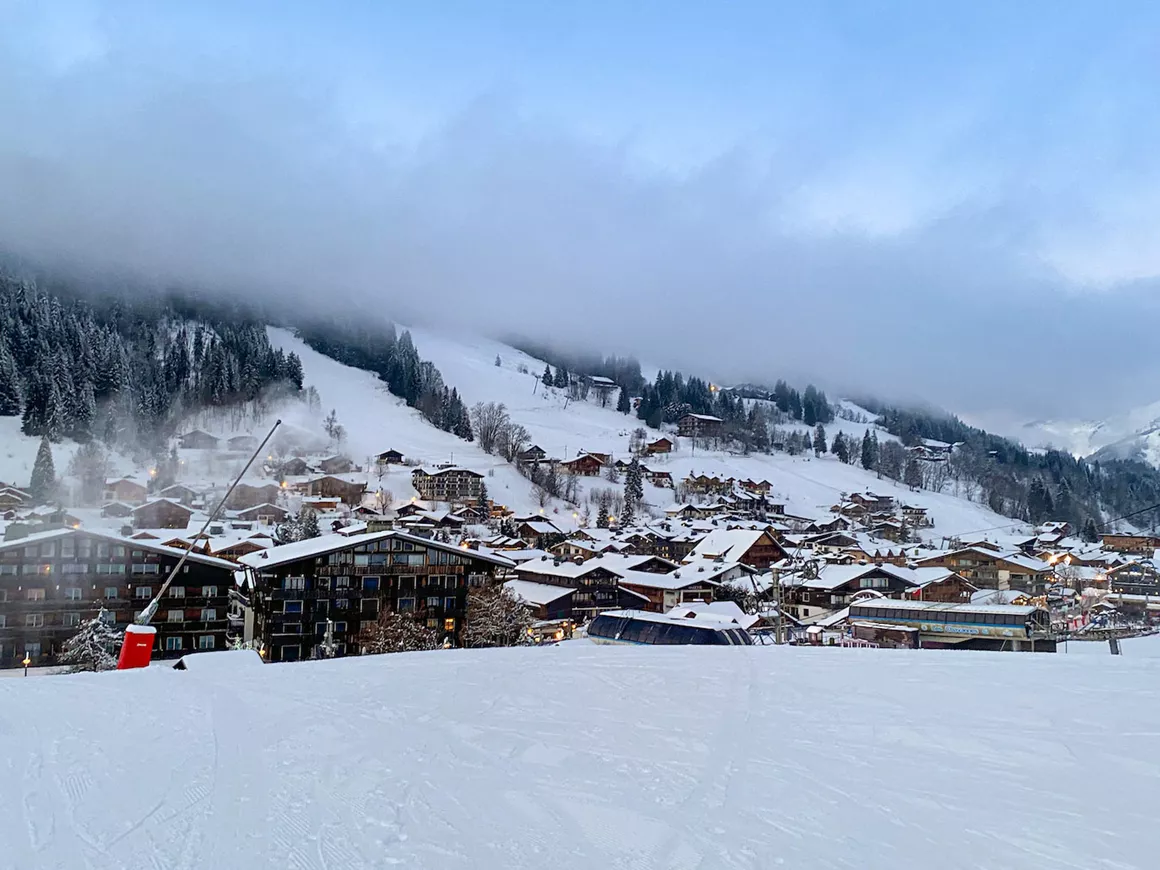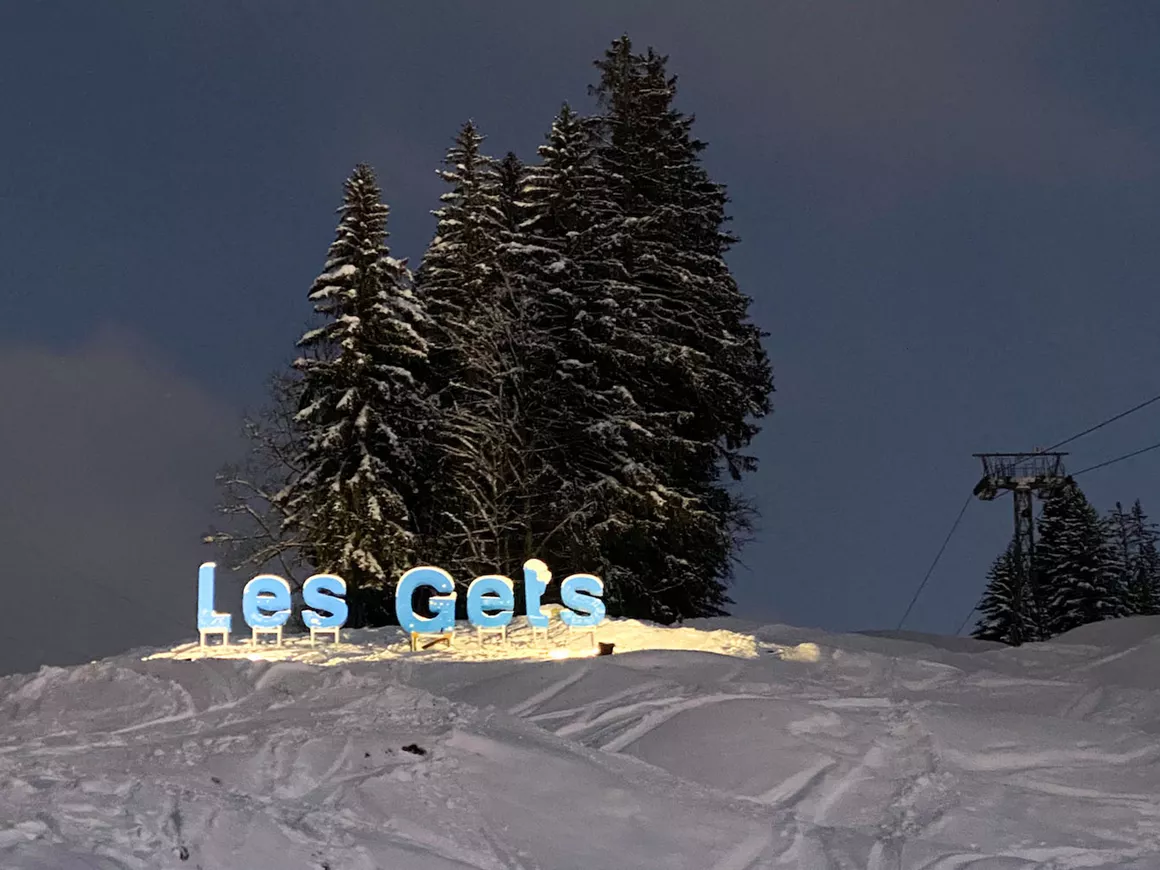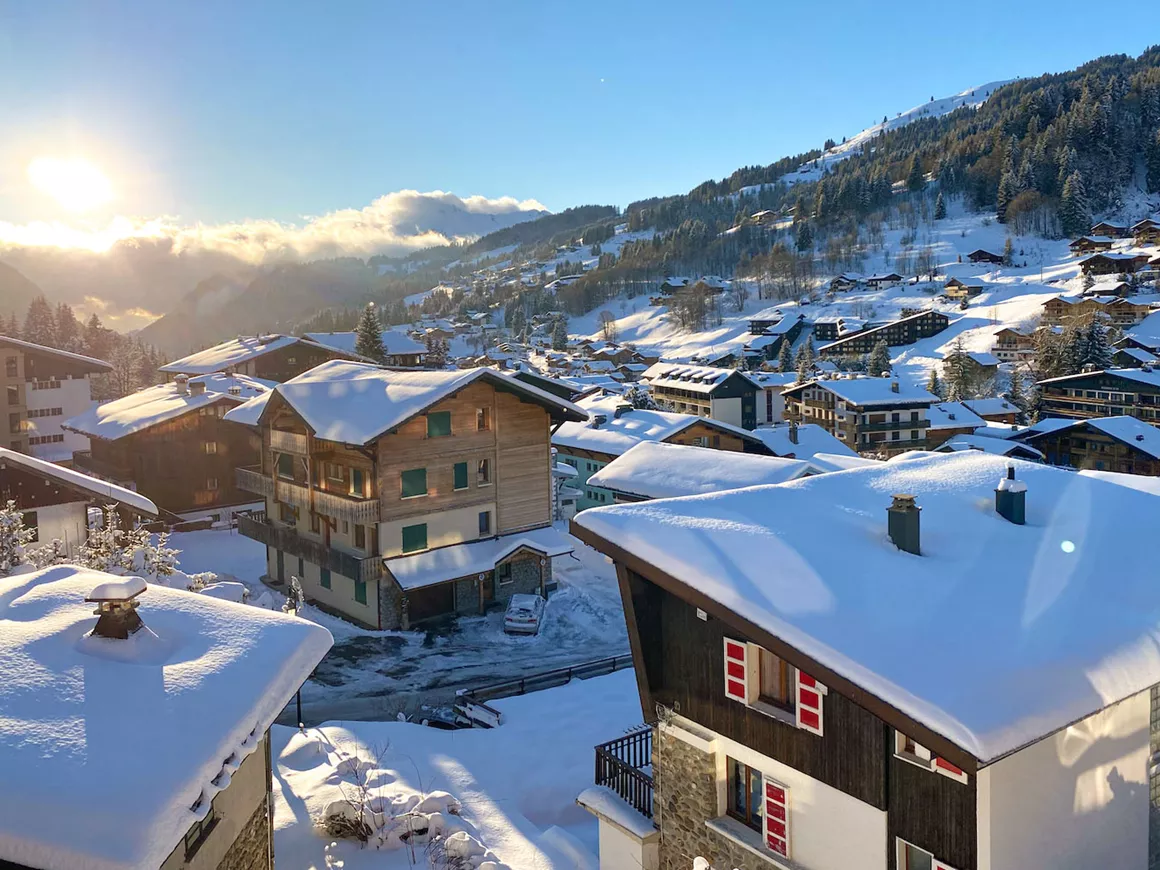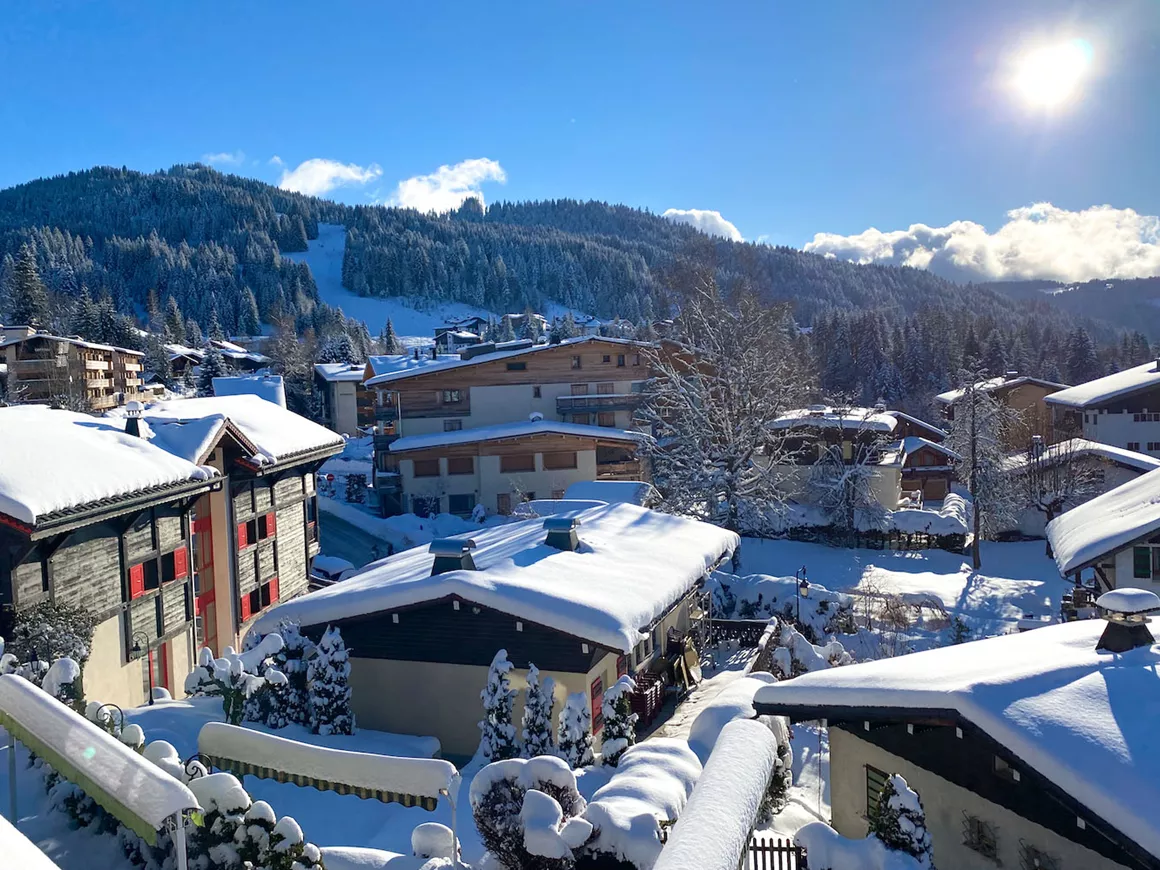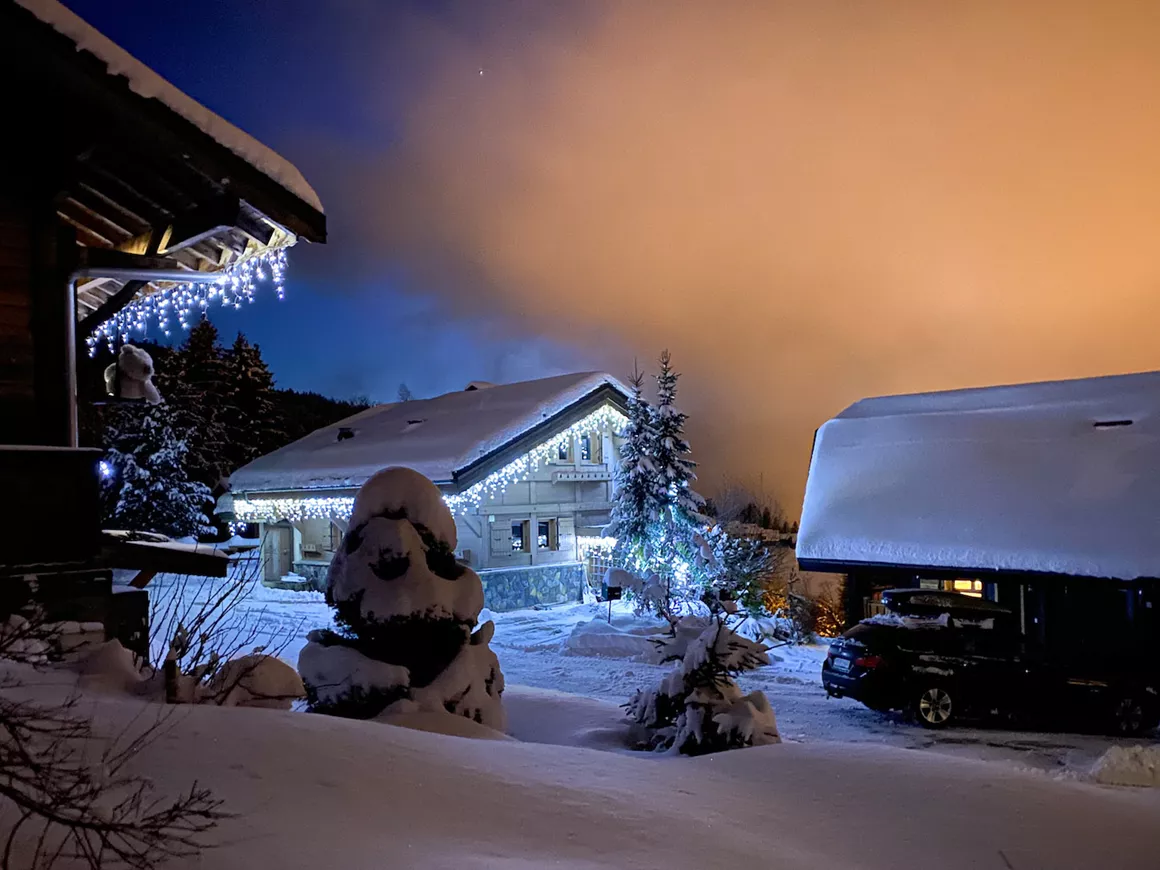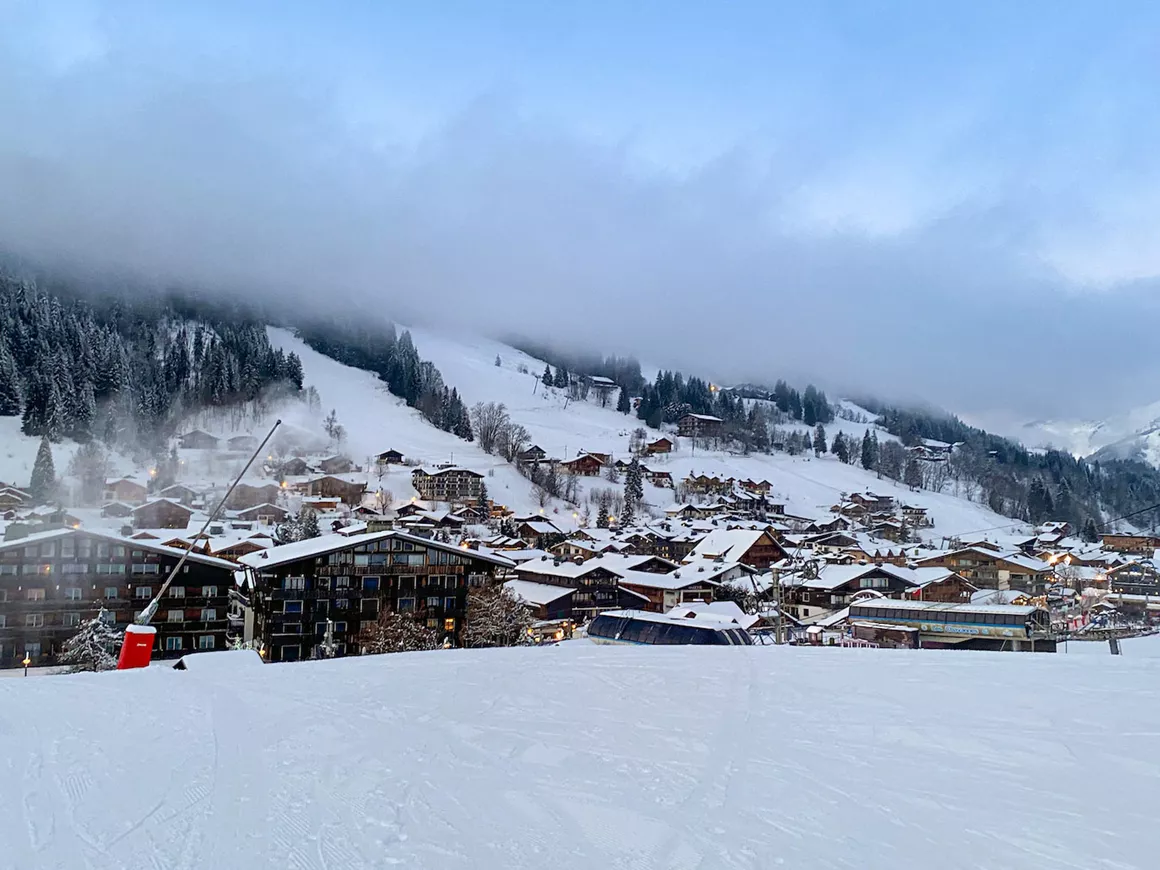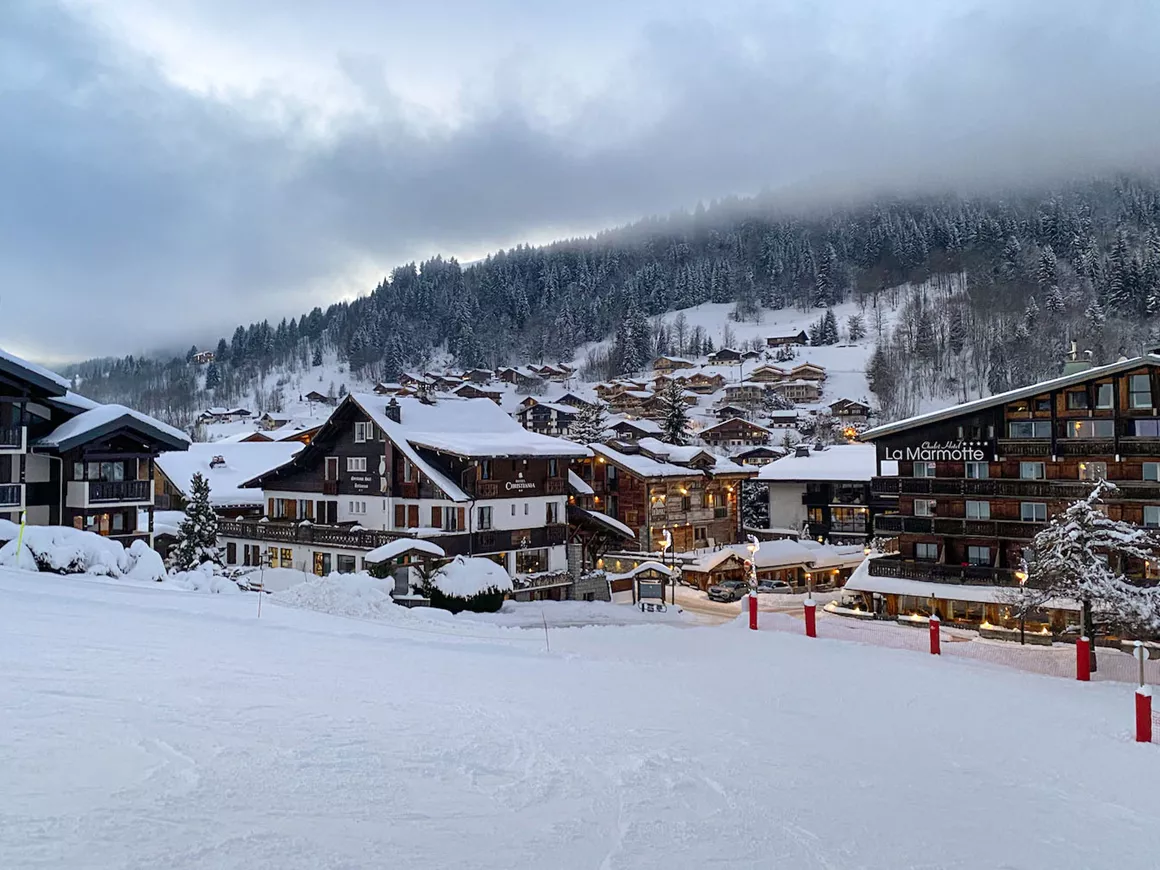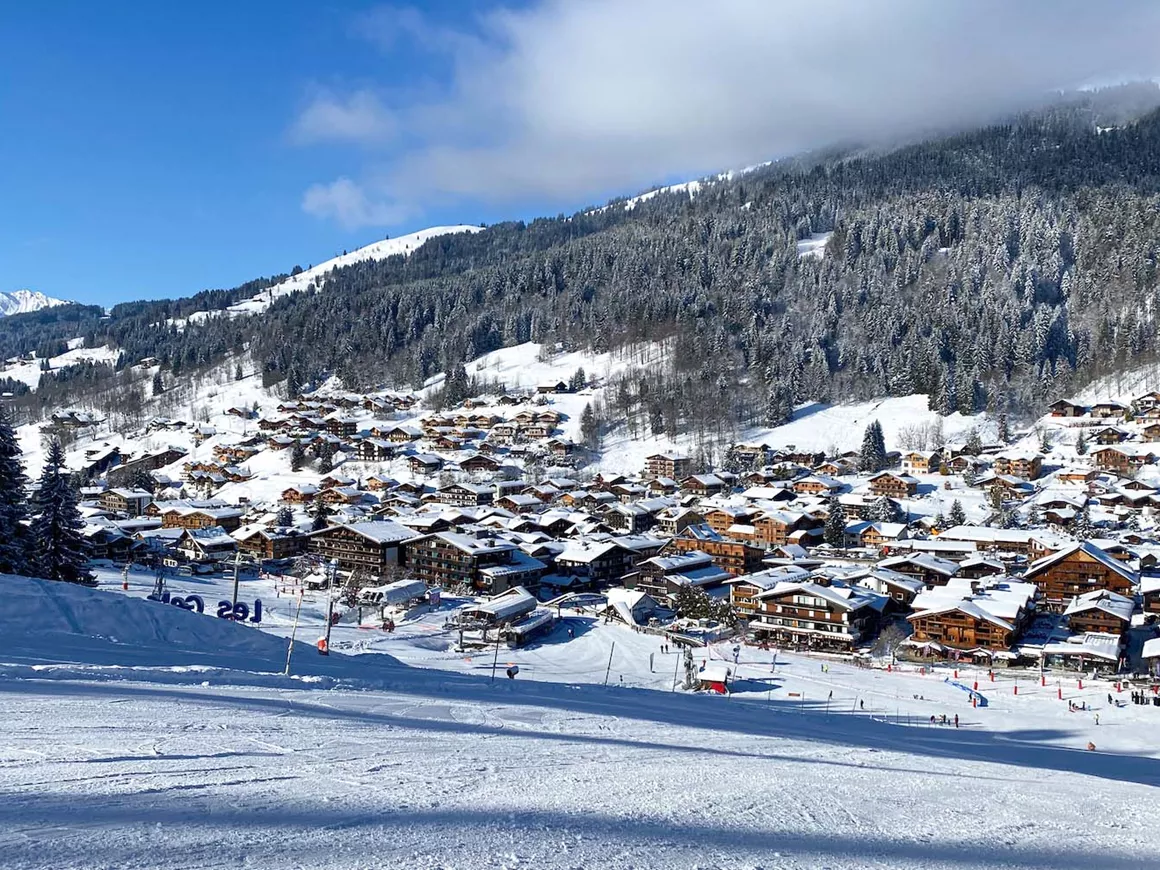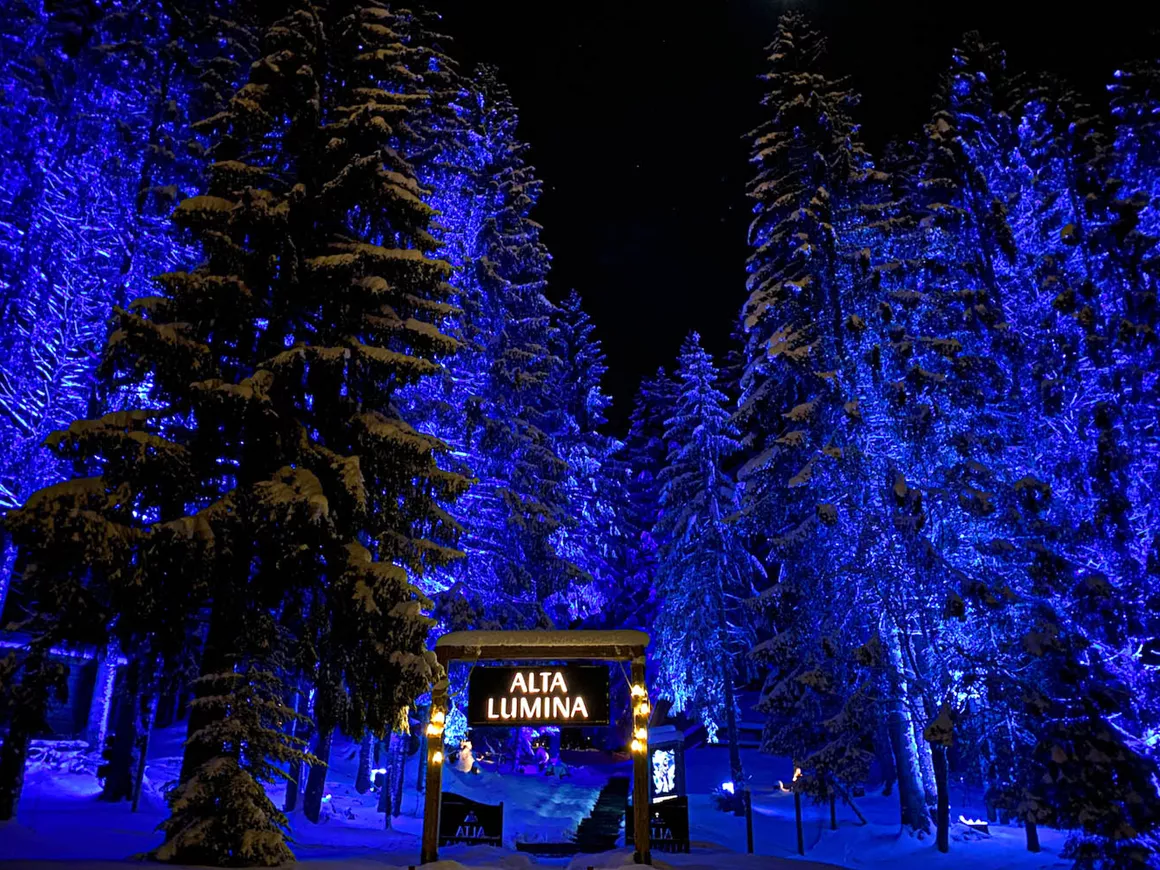 Today
Regular sunshine with some clouds
Tomorrow
Regular sunshine with some clouds
Après-ski & nightlife in Les Gets
Ski schools & ski lessons in Les Gets
Number of Ski Instructors
150
Ski lessons in Nederlands
Ski lessons
6 days, 12 hours, € 165,00
Snowboard lessons
6 days, 12 hours, € 179,00
Book your ski school online in Les Gets
Adult Ski Lessons
2 offers available
Kids Ski Lessons
1 offers available
Snowboard Lessons
1 offers available
Facilities in Les Gets
Number of hotel beds
1500
Number of tourist beds
1500
Tourist information for Les Gets
Distance to Les Gets
Distance from Brussels
approx. km
Airport
Genève approx. 55 km with bus service
Train station
Cluses approx. 22 km with bus service
From the highway
approx. 22 km 30-minutes drive
Les Gets for the children
Number of hours of childcare
8 hours a day