As skiers and snowboarders, we pride ourselves on our close connection to nature. We spend as much time as we can breathing in the fresh mountain air and enjoying the beautiful winter landscapes. But skiing's recent burst in popularity and the resulting focus on expansions, mergers and modernisation has been taking its toll on the environment. Shorter ski seasons force us to rely on artificial snow to keep these mega resorts open, at the expense of the environment we all love and rely on for our ski holidays! These are some effects of ski tourism on the mountains.
Mass ski tourism
There are around 40 million skiers and snowboarders in Europe, all of us looking for cushy ski holidays in a ski resort with guaranteed snow and a variety of terrain. Ski resorts are under pressure to meet these expectations, and in recent years, ski areas have been investing heavily in heated seats, expansions, bigger water reservoirs, more snow cannons and other infrastructure to lure skiers and snowboarders. Unfortunately, smaller ski resorts often struggle to remain competitive in this tough market. Researchers have found that in the past 15 years, over 50 small ski resorts have been forced to close – which in turn drives more skiers to large ski areas.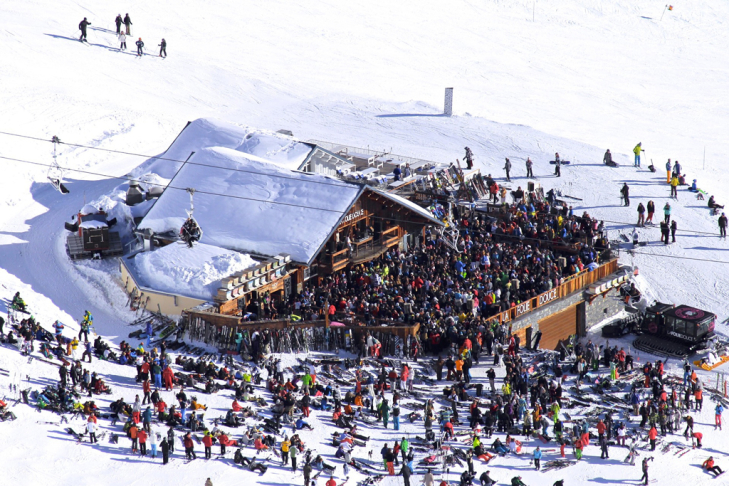 40 million skiers in Europe flock to the hills every year (Photo: Pixabay)
Altering nature to make ski areas
You never really think about it, but in order to make ski slopes, you have to make space. Deforestation and levelling the ground not only displaces animals from their natural habitat, it also makes the surface of the ground too hard to absorb water. This can cause flooding, erosion and mud avalanches. Trees also prevent against avalanches, and their removal increases the avalanche risk in winter.
Artificial snowmaking
Every year it starts snowing later and stops earlier, and in total there is less snow cover year after year. This means that ski resorts at lower altitudes have no option other than to invest in artificial snowmaking so they don't risk disappointing skiers and snowboarders. The problem is, artificial snow uses loads of water and energy – each hectare requires about a million litres of water per year. According to estimations, some alpine rivers have decreased by 70% due to the need to provide water for snow cannons. On the bright side, some ski resorts are investing in solar energy and other sustainable options for their artificial snowmaking needs. It would be nice if more ski resorts followed this path in future.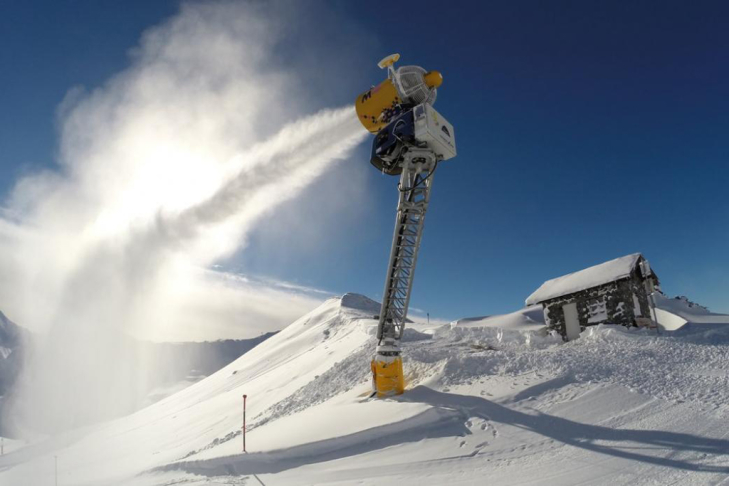 Snow cannons in Ischgl (Photo: © TVB Ischgl)
Impact on wildlife
Freeriding through virgin powder snow is a feeling that's hard to beat – but it also means you're trespassing in the natural habitat of wild animals such as chamois, ibexes, deer, mountain hares and countless species of birds. Many of these animals, even if they don't hibernate, adopt a slowed-down pace during the winter to conserve energy, and you risk disrupting their natural rhythms and even killing them by exhaustion if you startle them and force them to flee. Noisy snow cannons also take their toll on the local wildlife.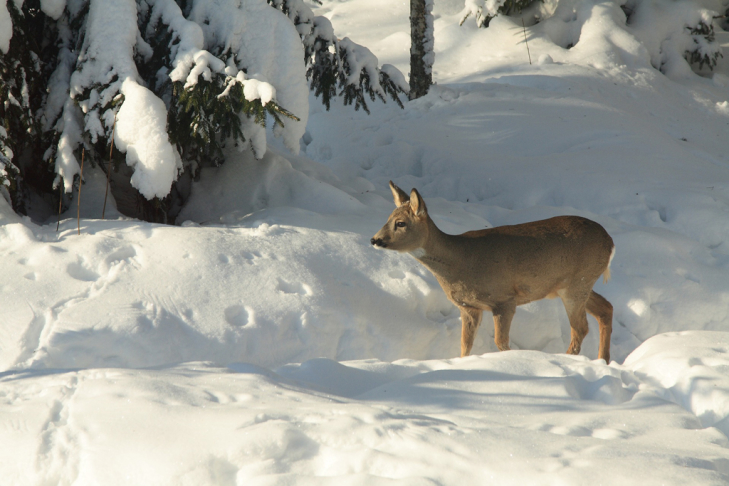 Always be considerate of wild animals when skiing (Photo: Pixabay)
Transportation
Hotels, lifts and snow cannons are all energy guzzlers, but the worst culprit is the transportation that brings us to and from the mountain. Every year, the Alps welcome around 50 million visitors during ski season, and only a very small percent of these tourists reach the mountains by train. Around 85% of carbon dioxide emissions caused by winter tourism are due to the transportation we take to reach the ski resort. And this is so easy to change – who likes driving along a scary mountain road anyway? There are convenient, budget-friendly options for taking the train to the Alps, or even taking a flight but then busing or hiring a shared shuttle to the ski resort instead of renting a car.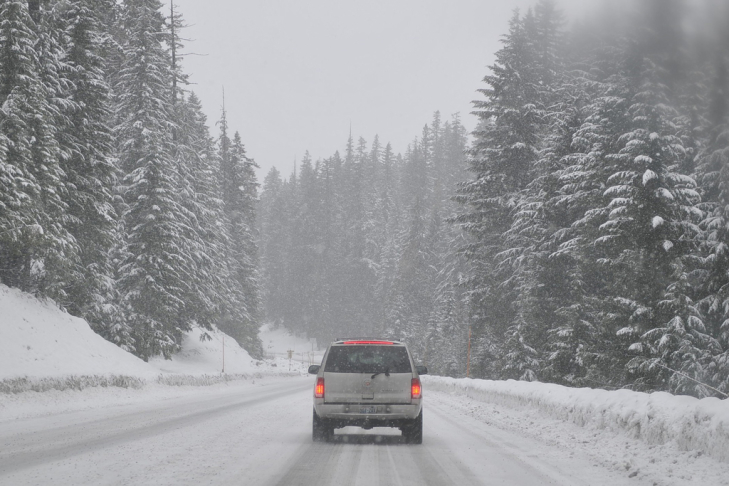 Try to avoid taking your own car to a ski rseort (Photo: Pixabay)
As skiers and snowboarders, let's do our bit for the environment!
There's nothing wrong with enjoying a ski holiday every year in the beautiful Alps. But skiers and snowboarders are uniquely placed to make a real impact on the mountain environment we love so much. Choosing sustainable options for travel and looking into how a resort manages their energy consumption before booking your ski holiday can go a long way toward preserving the snow that is so important to us. Just a few simple changes can make a big difference. Keep posted for more ideas on how to be sustainable during your ski holiday!