Excuses, excuses! We're all guilty of them, and this applies to a ski holiday as well. How can you justify to your friends that you just don't feel like skiing today? Somehow it feels easier to get away with using a clever excuse. How many of these excuses are you guilty of using on a ski holiday?
1. My skis aren't waxed, that's why I'm going so slowly
You might be feeling a bit intimidated by the steep slope or you just might not be in the mood... Your friends are getting irritated about having to stop and wait for you every two minutes but hey, the unwaxed skis are the perfect excuse. That also means you get to stop skiing an hour earlier to "go get your skis waxed," promising them you'll be better tomorrow.
2. I'm sore from yesterday, I'd better avoid the black piste
Ok, in fact, you hate black pistes, but you would never dream of admitting it to your friends. So you whip out the excuses one after the other: sore muscles, snow conditions, badly fitting ski boots. By the end of the week, you haven't once set foot on a black piste. Result!
3. Will you get the drinks? I don't speak German/French
Everyone's drained their glasses and it's time to order the next round. Your friends are looking at you like it's your turn, but it's so busy and you really don't feel like fighting your way through the crowd and queuing for hours... The language barrier is a perfect excuse. "Mates, if I order, there's no telling what we'll end up with!"
4. I'm not hungover, I'm just thirsty
Après-ski got a little out of hand last night and you forgot to follow our anti-hangover tips, so today you have a pounding headache, a dry mouth and a craving for as much water as you can get your hands on. Your friends already dragged you out of bed waaayyy too early to get first tracks, so you compensate by suggesting a drink at the very first mountain restaurant you come across. Hungover, me? "No, not at all, I'm just thirsty!"
5. I didn't dress warmly enough, I'd better wait it out in the mountain restaurant
It's snowing sideways and skiing has suddenly lost its appeal, but your fellow skiers don't seem to be of the same mind. Finally it's time for drastic action: you declare you didn't layer properly and you can't possibly continue in these conditions. This is a day for hot cocoa and apple strudel, not for being outside!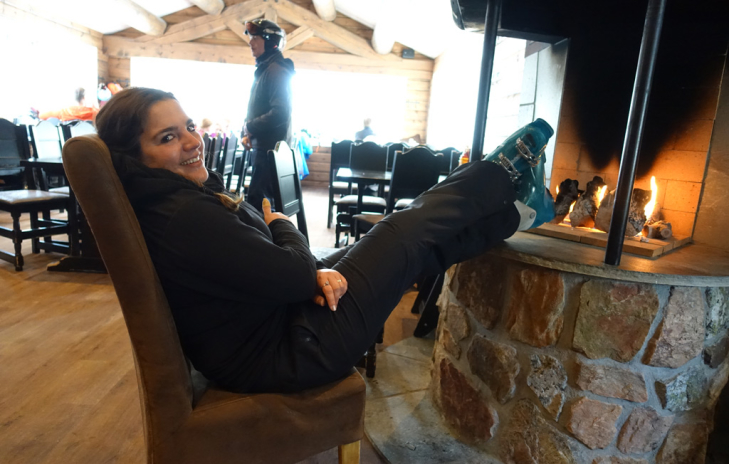 6. The snow is getting mushy, time for après-ski!
Skiing is great and all but who really has the legs to ski for 8 hours in a row? That's just superhuman! But your friends all seem to want to stay on the slopes for another few runs. This is when it's time to cunningly convince them that the snow is getting mushy and it's really not worth skiing any more. Finally, it's time to hit the après-ski bar!
7. I need another hour of sleep, because we skied so much yesterday
You may have skied a lot yesterday but you also après-skied quite a lot. Whatever the reason, the bed is feeling pretty cosy and your head is pounding. True skiers can never get enough of skiing, but this is exactly the excuse you whip out to convince your incredulous skiing partners that you should all go back to bed for another hour and sleep off the – what hangover?
8. I'm not a good cook, we'd best go to a restaurant
The group had it all planned out, with a different person cooking every day, and tonight it's your turn, but you reaaaally can't be bothered. How about a lovely supper in that restaurant we passed by yesterday? Of course you'll help prepare supper tomorrow! Of course you will.
9. It might snow again tomorrow, so we should take advantage of the terrace
Blue skies, no wind and so lovely and warm... it's perfect skiing weather! But as soon as you plunk yourself down on that outdoor terrace with a nice drink, you suddenly realise: this is where you were meant to be! All you need now is a partner in crime who will agree to sit and enjoy the rest of the afternoon on the terrace with you instead of struggling into those uncomfortable ski boots.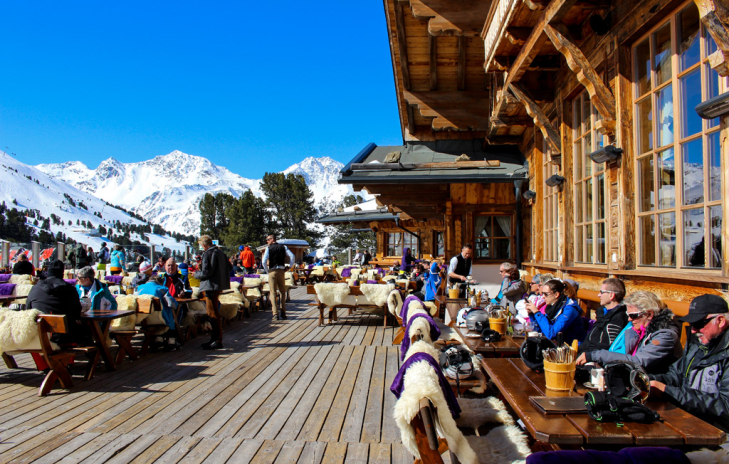 10. I'm not a morning person, so it's better if someone else gets breakfast
Organise breakfast or stay in bed 20 minutes longer? Is that even a question? Obviously the latter. But how to put it to the rest of your winter sports group? To make up for getting a few extra winks, you can always offer to get the drinks in the afternoon (that is, if you speak German/French...).
What's your go-to excuse on a ski holiday?