The ski resort of Masella is located just a couple of hours from Barcelona and can be easily reached from the Catalan capital with the Sagalés Skibus. A good-sized ski resort with skiing through the trees, excellent snow cover and high-altitude slopes with views of the Pyrenees, this is a must-visit on your next holiday in Barcelona.
A variety of terrain for every level
With 74km of pistes and almost 1000m of vertical drop, Masella offers the best of both worlds: skiing through the trees on the lower slopes, plus high-altitude skiing up to an altitude of 2535m where you'll feel like you're in the Alps. Expert skiers will enjoy the challenging double-black runs from the top, and confident intermediates can test their carving skills on the steep reds. Meanwhile, snowboarders and budding freestyle skiers will enjoy the snow park, and beginners have two magic carpets and a drag lift for taking their first turns.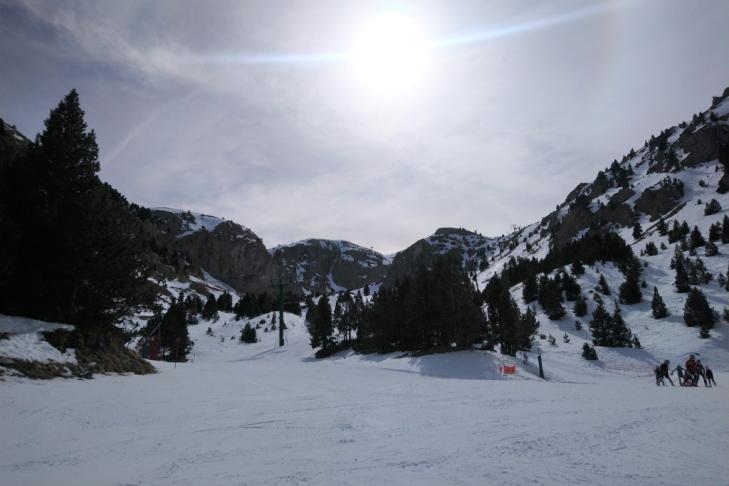 Masella has high-altitude skiing as well as skiing through the trees
Longest ski season in the Pyrenees
The slopes are primarily north-facing and thanks to two naturally sheltered areas, the Coma Pregona and the Coma Oriola, there is an accumulation of snow that allows the ski resort to stay open from early on until late in the season. In fact, La Masella has the longest ski season in the Pyrenees – they opened on November 1st this year and plan to close in late April or early May.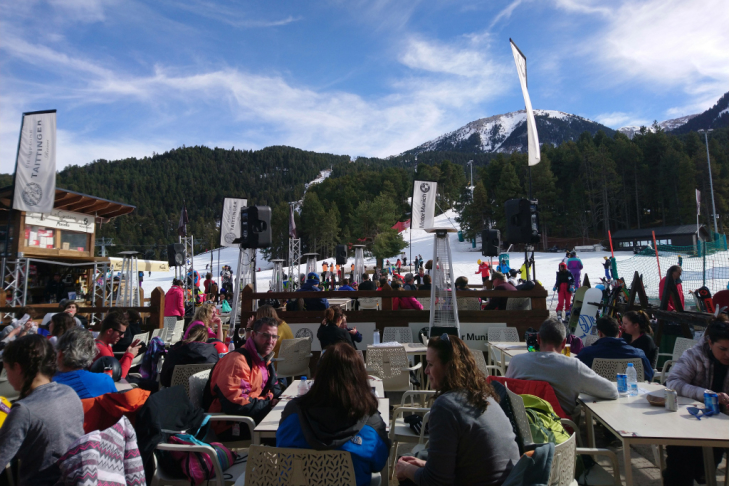 View of the slopes from a mountain restaurant at La Masella
Biggest night skiing area in the Pyrenees
If you've never tried night skiing, this is your chance! Masella is one of the few ski resorts in Europe to offer night skiing. It has the largest night skiing area in the Pyrenees, with 13 floodlit slopes (10km) and 420m of vertical drop. Afterwards, enjoy a delicious supper or a few après-ski drinks at the Pla de Masella restaurant (reservations recommended).
Getting there
The easiest way to get to Masella is with the Sagalés Skibus, the only bus that goes to either Masella or its sister resort, La Molina, every day of the week except Monday. The bus leaves from the centre of Barcelona at 6:30am and gets you to the foot of the slopes around 9am. You have the option to buy combination bus tickets + ski passes + ski/snowboard equipment rental at very reasonable prices. In the afternoon, the bus leaves at 4pm and gets back to Barcelona just after 6pm.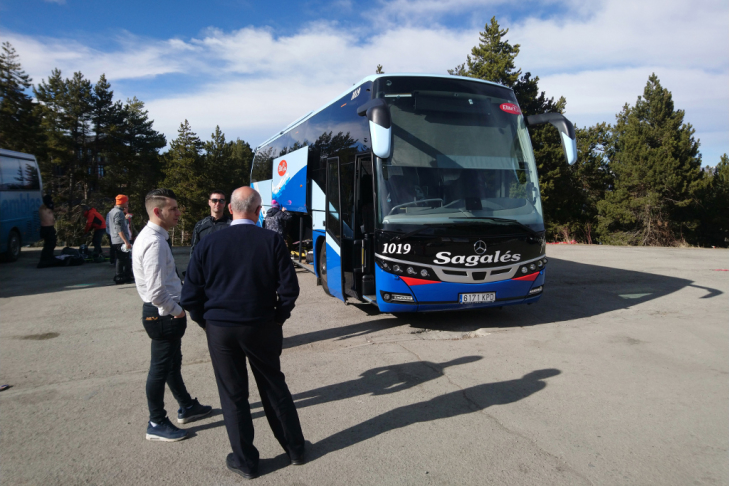 The Sagalés Skibus leaves you at the foot of the slopes at Masella