Ischgl offers some of the best skiing in Austria in the Ischgl - Samnaun - Silvretta Arena. Set in the heart of the stunning Silvretta mountains, this fashionable ski resort has an attractive pedestrian centre, an efficient lift system, high-altitude skiing and beautiful scenery. Ischgl really can be classed as a true paradise for ski and snowboard fans of all levels. Despite the elevated prices, many skiers and snowboarders who visit Ischgl once remain loyal to the resort for its world-class skiing and facilities.
Snow is never an issue in Ischgl, as the ski area Ischgl-Samnaun-Silvretta Arena starts at 2000m of altitude! Many international snowboard competitions are held here, drawing an interesting and mixed crowd to Ischgl. And that's not to mention the après-ski, which is really a big deal here. The list of après-ski bars, restaurants and nightclubs is endless and no one goes to bed early in Ischgl! All of this doesn't come cheap, but then again you are guaranteed the crème de la crème of skiing in Ischgl. If you're looking for a little peace and quiet, you can stay in Galtür, a pretty, unspoilt little village with its own 40km ski area and a free bus service linking it to Ischgl. Skiing in the Ischgl-Samnaun-Silvretta Arena offers cross-border skiing, with the Swiss town of Samnaun offering bragging rights as well as duty-free shopping!
Snowplaza review
Après-ski/events
Cross-country skiing
Families & Children
Guaranteed snow
Price level
Winter hiking
"Ischgl is a ski area with inspiring terrain for all skiers from beginner to advanced, especially those who also value a good après-ski scene. What is unfortunat..."
Skiing in the Ischgl-Samnaun-Silvretta Arena
With more than 200km of slopes, the Silvretta Arena Ischgl-Samnaun is a well-known name in the winter sports world. Most of the ski area lies between 2000m and 2872m above sea level, providing guaranteed snow from November until early May. The ski area is dotted with mountain restaurants offering the best of Austrian and Swiss cuisine - yes, the Silvretta Arena is located right on the Austrian-Swiss border! A popular way to get to know the ski area is by doing the Smuggler's ski circuit. With three different levels for different skiing abilities, this ski circuit takes you through the various pistes of the Silvretta Arena. A Silvretta ski pass also grants you access to the slopes of Kappl, See im Paznauntal and Galtür, connected by free si bus.
Freeride and freestyle in the Silvretta Arena
Ischgl is well set-up for freestylers. The Jeep Ischgl Snowpark is among the best snow parks in Europe, with more than 30 kickers, jumps and boxes, a quarter pipe and a mega half-pipe. Meanwhile, freeriders will be in paradise at Ischgl. The Pardatschgrat has some beautiful off-piste lines. Since the 2013-14 ski season, Ischgl has designated a 100-hectare area for freeriding. Off-piste enthusiasts can take the Piz Val Gronda gondola to the top of the eponymous mountain, from where you can choose your own route through the powder snow down into the Fimba Valley and the Heidelberg Hütte.
Families and children
Although Ischgl does have several family-friendly hotels and a modest children's ski area, it's not the ideal ski resort for families with young children. For a ski holiday with the kids, we recommend destinations like Fiss or Ehrwald.
Ibiza of the Alps
Ischgl is legendary for its après-ski. Several times a year, Ischgl hosts a "Top of the Mountain" concert at the spectacular open-air Idalp stage, usually with a big-name international musician (past headliners include Lenny Kravitz, Jason Derulo and Alicia Keys). On ordinary days you can party at a variety of après-ski institutions such as the Kuhstall, Schatzi, Niki's Stadl and the Trofana Alm. In terms of restaurants, you'll never go hungry at Ischgl. The Austrian ski resort has a world-class culinary scene with many Michelin-recommended restaurants.
Alternate activities
The region surrounding Ischgl has around 75km of cross-country trails, although most of these are not in the immediate vicinity of Ischgl. Winter hikers, on the other hand, have countless trails of all difficulties to choose from. Along the way there are 18 mountain huts where you can take a relaxing break. It's possible to hire a guide and undertake a multi-day tour. Other non-skiing activities at Ischgl include horse-drawn sleigh rides, snowshoeing, tobogganing (including night tobogganing), outdoor ice-skating and a water park. Adrenaline junkies can try out the Ischgl Skyfly zipline reaches speeds of up to 80km/h. If you prefer to relax, Ischgl is planning to open a wellness centre in the 2022-23 ski season.
Apres-ski & entertainment Ischgl

Restaurants

65

Theatre

-

Bars & cafes

45

Casino

-

Nightclubs & discos

18

Concert hall
Cinema

-
Ski school and ski lessons Ischgl

No. of ski schools

5

Private ski lessons

€ 132

No. of ski instructors

100

Ski lessons

5 Days, 15 Hours, € 217

Area for beginners
Snowboarding lessons

3 Days, 14 Hours, € 240

Ski lessons in
Cross-country skiing

-
Book ski schools in Ischgl online

Adult-Ski-Lessons
3 Offers available
Kids-Ski-Lessons
5 Offers available
Snowboard-Lessons
4 Offers available
Off-Piste-Skiing
1 Offers available
Ski-Kindergarten
1 Offers available
Facilities Ischgl

No. of hotels

157

Supermarkets

2

Total no. of hotel beds

6965

Banks
Total no. of beds

10302
Tourist information for Ischgl

Name

Tourismusverband Paznaun - Ischgl

Email
Telephone

0043 - 050990 - 100

Website
Distances from Ischgl

Railway station

Landeck-Zams approx. 30 km by bus

Airport:

Innsbruck approx. 100 km by bus

From the motorway:

approx. 25 km 30 minuten by car
Ischgl for families and children

Childcare
Magic carpet
Playground
Ski lift for children
Merry-go-round
Leisure & sports activities Ischgl

Public sauna
Footpaths

60 km

Fitness centre
Torchlight descent

-

Public solarium
Indoor ice rink

-

Massage
Outdoor ice rink
Spa & wellness
Curling
Indoor swimming pool
Snow rafting

-

Hot air ballooning

-

Dog sledding

-

Paragliding
Snowmobile tours

-

Indoor tennis court
Toboggan run
Squash court

-
Ski blog about Ischgl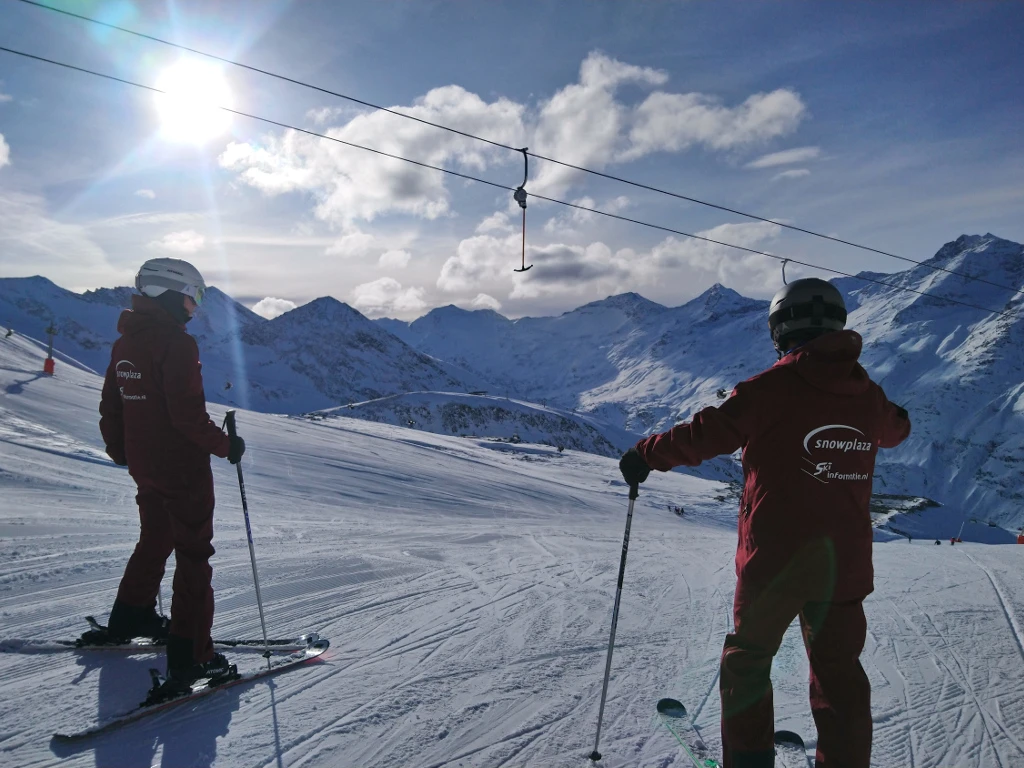 Authentic Austrian villages and traditional charm define skiing in Austria. But that doesn't mean the Austrians don't know how to party – in fact, après-ski was basically invented here! The ski areas in Austria offer a wide variety of terrain for every taste and budget, from the glitzy slopes of St. Anton to the family-friendly resort of Mayrhofen. We've narrowed down the top 15 ski resorts so you're sure to find the perfect place for your next ski holiday, whether it's a family bonding trip or ... More ›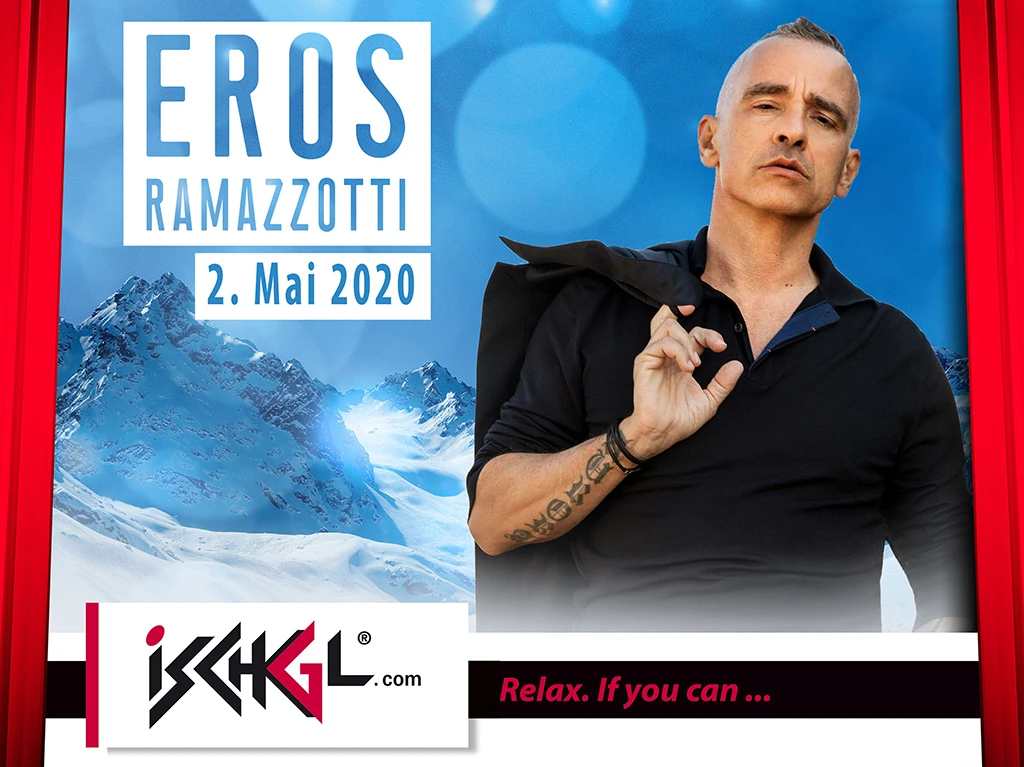 The popular Austrian ski resort of Ischgl has announced that Eros Ramazzotti will perform at the 25th edition of the Top of the Mountain Closing Concert. This yearly event draws huge crowds of skiers and snowboarders to the Silvretta Arena, where international artists traditionally close out the ski season every April.... More ›
(Photo: © Pazanaun - Ischgl, Julian Hargreaves)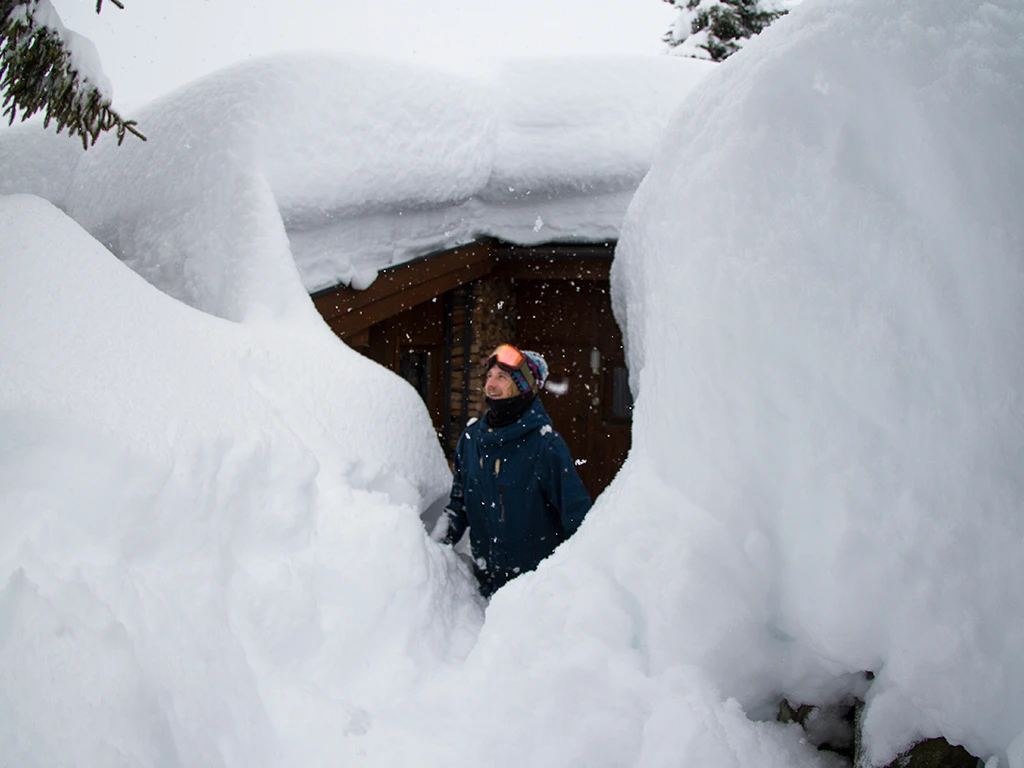 Snow cover is one of the most important aspects of a ski holiday. There's nothing worse than arriving at your skiing destination after a long summer and finding the hills still green and covered in flowers! It's a little hard to ski without snow, and since we've all experienced this horrorshow at least once in our lives, we've learned to scope out ski resorts with guaranteed snow at the moment of booking our holidays. If you're planning on going skiing in Austria this year, here are 10 Austrian ... More ›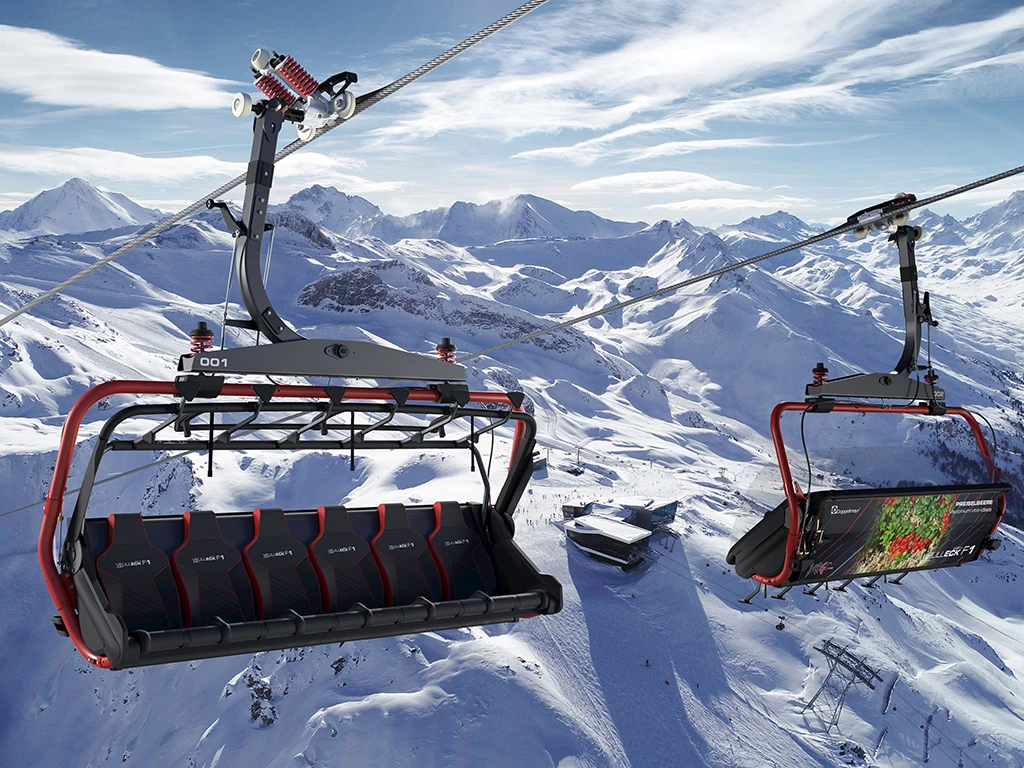 Believe it or not, summer is a busy time for many ski resorts. Even when the Alps aren't covered in snow, there is plenty to do: lifts, piste bashers, and snow cannons must all be inspected and fixed where necessary, and preparations must be made for the upcoming ski season. Some ski resorts take advantage of the ski pistes being closed to instal new lifts! Here you'll find a quick overview of the major new lifts that will be inaugurated for the 2019/20 ski season.... More ›
(Photo: © TVB Paznaun Ischgl)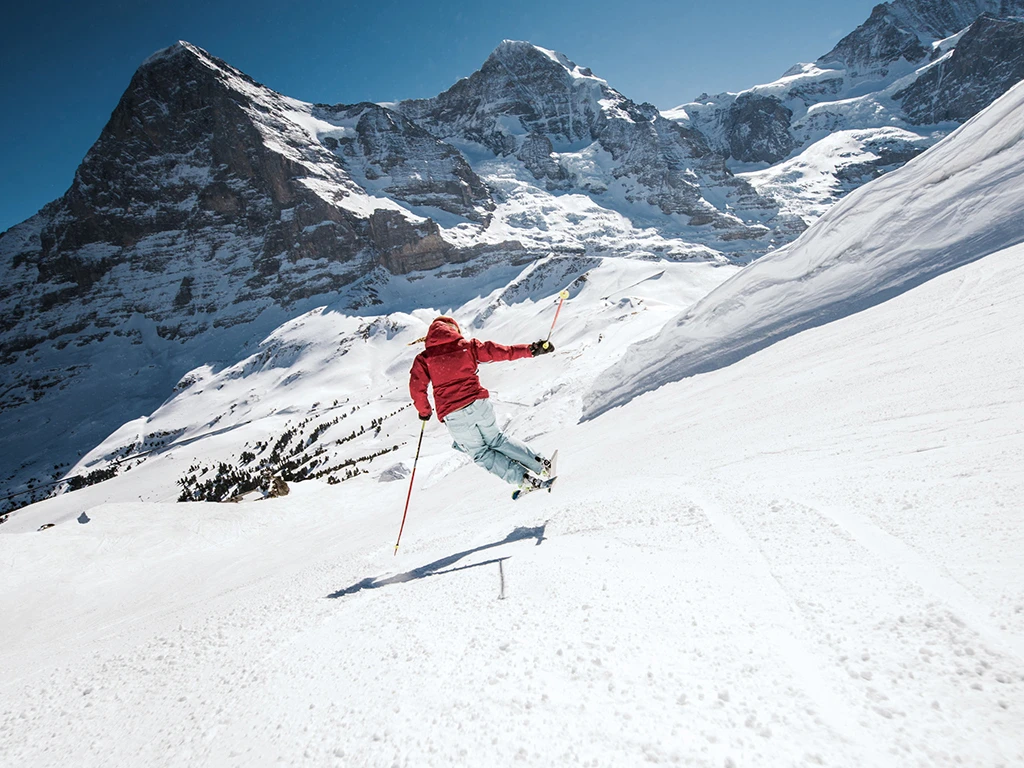 There's nothing more heartbreaking than arriving at your long-awaited ski holiday only to find brown hills and a couple of cows grazing! When you've scheduled holiday time, invested money and spent hours researching your ski area and accommodation, the last thing you want is a ski area with unreliable snow cover. The good news is that you don't have to be completely at the mercy of the elements this year. Switzerland is known for its especially high-altitude ski areas and the following ski areas hav... More ›
(Photo: © Jungfraubahnen 2019)