Gstaad is a world-famous ski resort in Switzerland, home to the skiing jet set. A favourite with notable stars such as Julie Andrews and Princess Grace of Monaco, this fashionable and rather glamorous ski holiday destination attracts many film stars and other celebrities who like to be seen on the slopes. Behind the mask of fur coats, expensive cars and caviar, the pleasant alpine village of Gstaad lies a little hidden but there all the same.
According to local legend, the unique shape of the Saanenland valleys surrounding Gstaad was caused by God's handprint as he rested after creating the world. Julie Andrews once dubbed Gstaad "the last paradise in a crazy world" and she might have hit the nail on the head. This posh ski resort attracts the rich and famous from all over the world, but it has retained its authenticity and charm, with sparkling lakes and small chalet villages dotting the hillsides. Gstaad has a traffic-free village centre with easy access to the adjoining Gstaad ski area, which joins up with the villages of Zweisimmen, Saanen, Schönried and Château-d'Oex. Gstaad is just a 2-hour drive from Geneva Airport.
Snowplaza review
Après-ski/events
Cross-country skiing
Families & Children
Guaranteed snow
Price level
Winter hiking
"Since not everybody in our group skis (guilty), each year we try to find a ski resort where we can all do our own thing. This time it was Gstaad. At first I was..."
Skiing in Gstaad
The entire Gstaad ski area makes up some 200 kilometres of ski slopes reaching 3000m above sea level. The slopes in and near the resort centre are perfect for beginners and intermediates, with plenty of blue runs. Those looking for more challenging skiing should take a Gstaad Super Ski Region ski pass which covers the ski areas of Gstaad, Château-d'Oex, Rougemont, Saanen, Villars, Leysin and the Diablerets glacier, offering enough slopes to keep even the most demanding skier happy. All 6 ski areas are connected by train and ski bus, and the ski area is dotted with charming mountain restaurants. The Hornfluh (1949 m) is a beginner skier's paradise, while expert skiers can head to the Tiger Run, Gstaad's steepest ski slope, located on the Wasserngrat. At the Gummfluh (2456 m) the gigantic rock masses will remind you of the Dolomites. Gstaad has dedicated beginner's areas and an assortment of ski and snowboard schools with lessons for children as young as 3 years old. As a special treat, night skiing on floodlit slopes is also available at Gstaad. Worried about the snow cover? Don't be - the Glacier 3000 is the only glacier open for skiing in the Bernese Oberland. The ski season on the glacier extends from October to May.
Exploring the Bernese Oberland on foot
More than 100km of cross-country skiing trails and 200km of winter hiking trails pave the way for you to explore the beautiful mountain landscapes. The well-organized network is divided into different lengths and difficulty levels, taking you along hills, woods, rivers, chalet villages and even up onto the glacier. Likewise, you can choose to lose yourself in the beautiful Swiss scenery following the winter hiking trails, where you're always assured of stumbling on a cosy chalet where you can grab a bite to eat every once in a while! If you like to learn while you walk, you may opt for one of the themed trails which teach trekkers about the local culture.
Winter trekking with llamas
Don't feel like skiing today? No problem! Gstaad is full of alternate activities including dogsledding, tobogganing, fatbiking, outdoor ice skating, paragliding, horse-drawn carriage rides, and even trekking with llamas! Enjoy the spectacular mountain views from a bird's-eye vantage point in a hot air balloon, or dare to try your alpine skills on the ice climbing wall. If the sun in being shy in Gstaad, you have plenty of indoor activities to choose from such as climbing, bowling or taking a dip in the swimming pool. And, of course, you have plenty of spas to choose from! Gstaad has a varied and trendy après-ski scene with some good, but not too crazy, nightclubs and even though the prices are generally rather high, you can find some more reasonable venues if you look around.
Apres-ski & entertainment Gstaad

Restaurants

46

Theatre

-

Bars & cafes

13

Casino

-

Nightclubs & discos

9

Concert hall
Cinema

1
Ski school and ski lessons Gstaad

No. of ski schools

10

Private ski lessons

Yes, price on request

No. of ski instructors

350

Ski lessons

Yes, price on request

Area for beginners
Snowboarding lessons

Yes, price on request

Ski lessons in
Cross-country skiing

Yes, price on request
Book ski schools in Gstaad online
Facilities Gstaad

No. of hotels

15

Supermarkets

4

Total no. of hotel beds

-

Banks
Total no. of beds

-
Tourist information for Gstaad

Name

Gstaad Saanenland Tourismus

Email
Telephone

0041 - 033 - 748 81 81

Website
Distances from Gstaad

Railway station

- by bus

Airport:

Bern-Belp approx. 80 km

From the motorway:

approx. 48 km 1 uur by car
Gstaad for families and children

Childcare

-

Magic carpet
Playground
Ski lift for children
Merry-go-round
Leisure & sports activities Gstaad

Public sauna
Footpaths

162 km

Fitness centre
Torchlight descent

-

Public solarium
Indoor ice rink

-

Massage
Outdoor ice rink
Spa & wellness
Curling
Indoor swimming pool
Snow rafting
Hot air ballooning
Dog sledding
Paragliding
Snowmobile tours

-

Indoor tennis court
Toboggan run
Squash court
Ski blog about Gstaad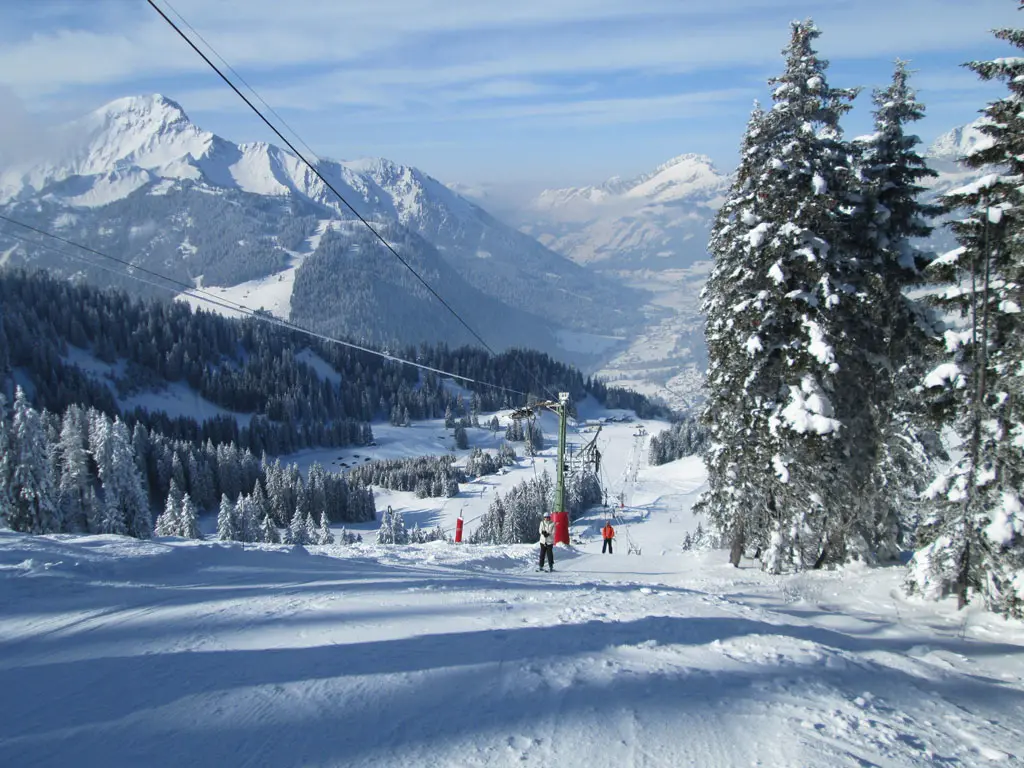 Geneva is a wonderful jumping-off point for many ski resorts. Located on the border between France, Switzerland and Germany, it is within short reach of some of the best skiing in the Alps. And with many budget airlines offering cheap flights into Geneva, there has never been a better time to plan your ski holiday starting from this international city. Once you've landed, renting a car is an easy way to get to your destination with all your ski gear, but it's also possible to take trains. Here i... More ›
(Photo: © Spalder by Thijs Termeer)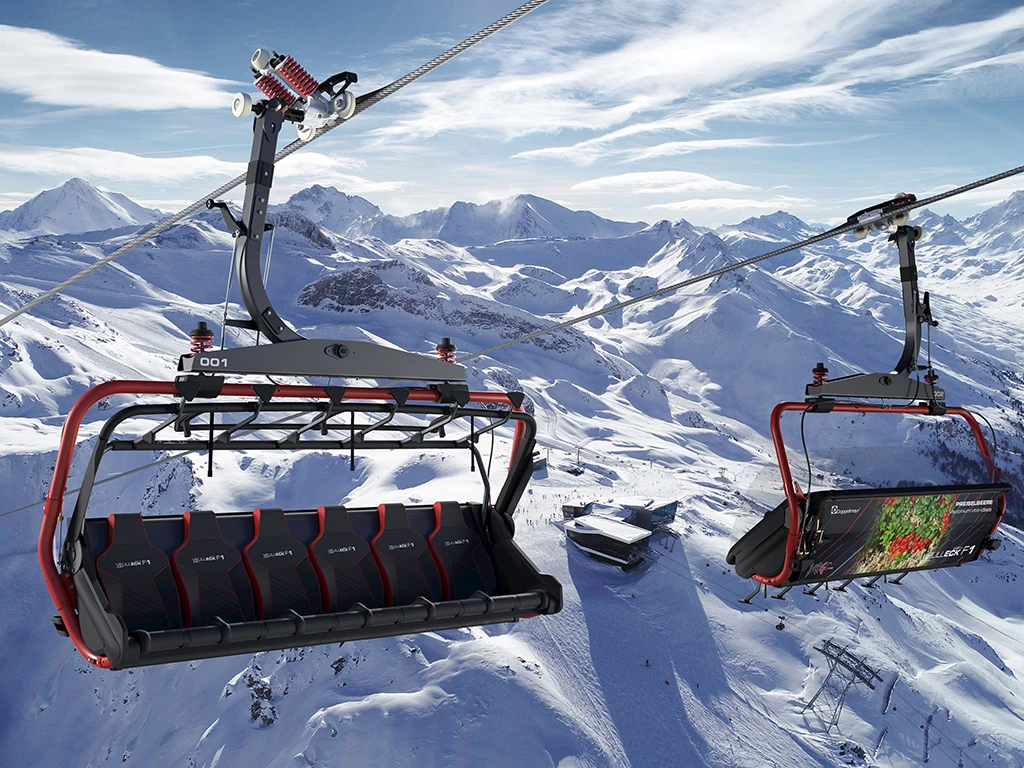 Believe it or not, summer is a busy time for many ski resorts. Even when the Alps aren't covered in snow, there is plenty to do: lifts, piste bashers, and snow cannons must all be inspected and fixed where necessary, and preparations must be made for the upcoming ski season. Some ski resorts take advantage of the ski pistes being closed to instal new lifts! Here you'll find a quick overview of the major new lifts that will be inaugurated for the 2019/20 ski season.... More ›
(Photo: © TVB Paznaun Ischgl)