Engadin St. Moritz is home to the jet set - literally! There is a small private airport near the ski area where they can land their jets. This world-famous resort lies in the Engadine valley, under the 4000m-high Piz Bernina mountain. 330km of well-groomed, pristine ski runs with beautiful views of Lake St. Moritz would dazzle just about anyone, and the clientele will speak for itself: Charlie Chaplin, Liz Taylor and Brigitte Bardot are just a few of the celebrities who have graced St. Moritz with their presence. Best suited to intermediate skiers and snowboarders, the Engadin St. Moritz ski area is equipped with excellent, modern ski lifts ensuring that all runs are easy to reach.
The majority of the pristine, sunny slopes in the Engadin St. Moritz ski area are spread out over the four large and varied ski areas of Corviglia/Piz Nair, Corvatsch, Diavolezza/Lagalb and Zuoz. Not forgetting, of course five other small, but perfectly formed ski areas nearby. The high altitudes and the modern snowmaking facilities make snow conditions in the Engadin St. Moritz area a much talked-about subject. There are plenty of great mountain restaurants offering gastronomic delights to fuel your afternoon's skiing - look around as you could be lunching with international stars! Two thirds of this ski area consist of red runs, making this a particularly ideal choice for intermediate skiers. The remaining third of the slopes is shared out equally between the blue and black runs - this still means there are 60km of each in the Engadin St. Moritz ski area! St. Moritz is often called the birthplace of winter sports and there are plenty of non-skiing activities on offer as well.
Snowplaza review
Beginners
Freeride/off-piste
—Intermediate
Cross country
—Advanced
Guaranteed snow
Families & Children
Price level
Snowboard/freestyle
"St. Moritz is a lovely place. Nice views and a super ski area. Good hotels and shopping. Stylish, we loved it!"
Overview of slopes and lifts in Engadin St. Moritz
Slopes

Ski lifts

Additional information

Green slopes

8 km

Drag lifts

15

Start of the season

22 December

Blue slopes

64 km

Chair lifts

22

End of the season

8 May

Red slopes

207 km

Gondola lifts

8

Glacier
Black slopes

59 km

Train

2

Min. altitude

1720 m

Total

346 km

Capacity

39100 Pers./Hour

Max. altitude

3303 m
Resorts in Engadin St. Moritz ski area
Skiing at Engadin St. Moritz
Directly at St. Moritz lies the Corviglia area that reaches the top of the Piz Nair (3057m). Numerous modern ski lifts carry skiers and snowboarders to a ski area with wonderfully wide pistes for carving, plus a snow park and funslope for freestylers. From St. Moritz you can ski to the nearby village of Celerina. The descent from the Piz Nair (slope no. 16) with its spectacular views is an absolute must. On the other side of the village lies the Corvatsch area, reserved for advanced skiers and boarders. Various red runs and off-piste routes run from the top of the Corvatsch (3303m) - best done in the company of an experienced ski guide. From the Corvatsch ski area you can avoid the ski bus by skiing back to St. Moritz Bad via a black piste. In total the Engadin St. Moritz offers over 300km of downhill skiing slopes and around 200km of groomed cross-country trails. There is also glacier skiing available on the Morteratsch Glacier, where you'll find the longest glacier run in Switzerland.
Ski in the tracks of the pros
St. Moritz is a two-time host resort of the Winter Olympics, in 1928 and 1948. It's also a regular host to the FIS Alpine Ski World Championships. With a gradient of 100%, the vertiginous men's racing start gate has been nicknamed the Free Fall. Pro skiers here reach speeds of 140km/h in just 7 seconds - this track is definitely not for the faint of heart!
Off-piste & freestyle in Engadin St. Moritz

Snow parks

3

Tables
Half pipe
Boxes
Quarter pipe
Rails
Boardercross
Off-piste allowed
Kickers
Off-piste zone
Ski pass prices (low season)

Low season 6-day ski pass

Children

Adults

Free up to

Ski Engadin Snow-Deal

CHF -

CHF -

6 Years old
Ski pass prices (high season)

High season 6-day ski pass

Children

Adults

Free up to

Ski Engadin Snow-Deal

CHF -

CHF -

6 Years old
Blogs about Engadin St. Moritz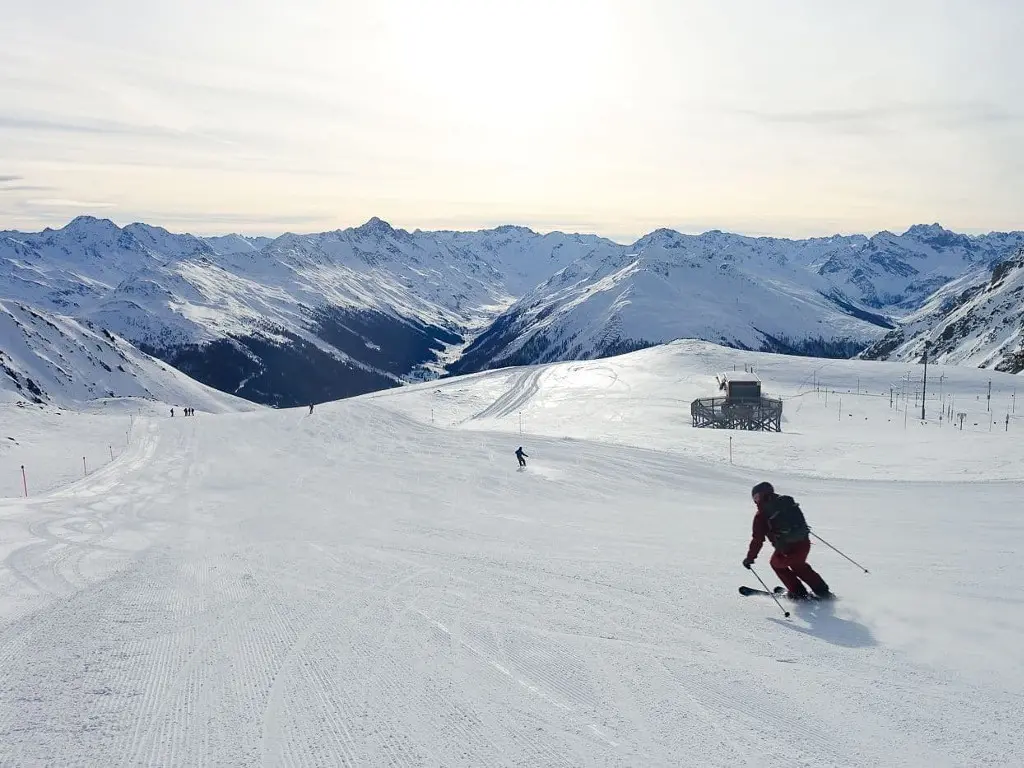 This alpine skiing paradise has a disproportionate amount of Europe's biggest glaciers and highest mountain peaks - one could almost call Switzerland the pinnacle of alpine skiing. Best-known for its jetsetters, who flock to the likes of St. Moritz and Zermatt to spend their millions, Switzerland also features its fair share of quaint villages and family-friendly ski resorts. The skiing is exceptional, with everything from wide cruising runs to fantastic off-piste terrain. Together with gourmet-... More ›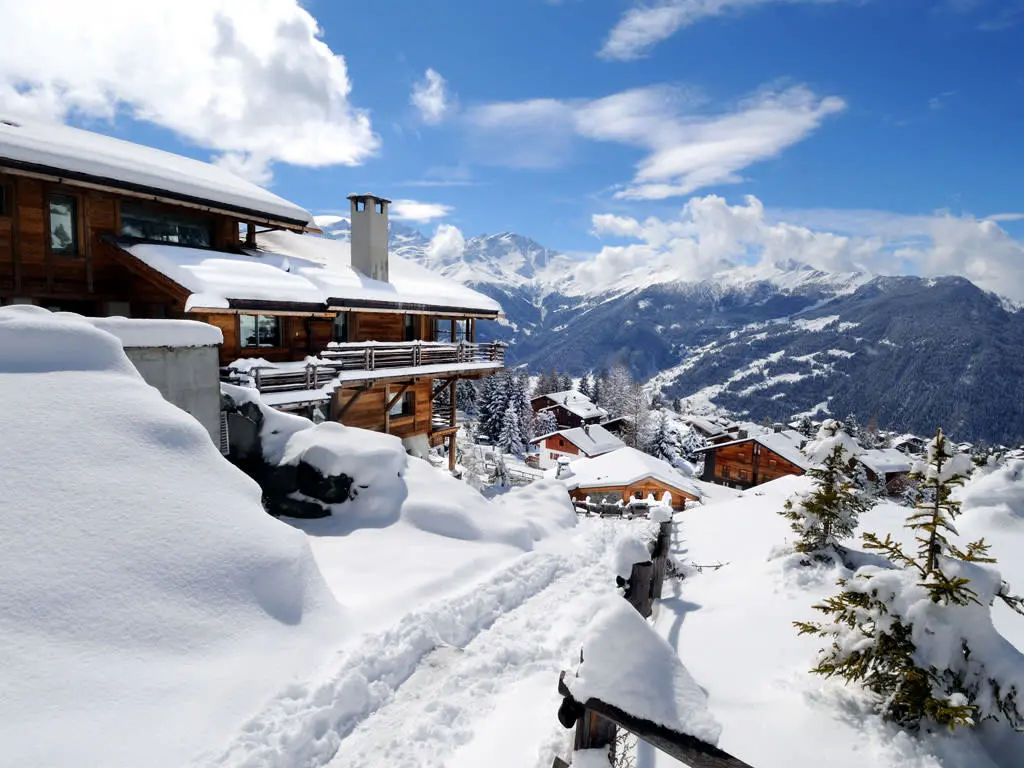 Looking to catch a glimpse of Kate or Meghan Markle on the slopes? These are the exclusive and luxurious preferred ski resorts of the British royal family. Be sure to bring a full wallet if you're planning your ski holidays here this year!... More ›
(Photo: © Verbier (St. Bernard))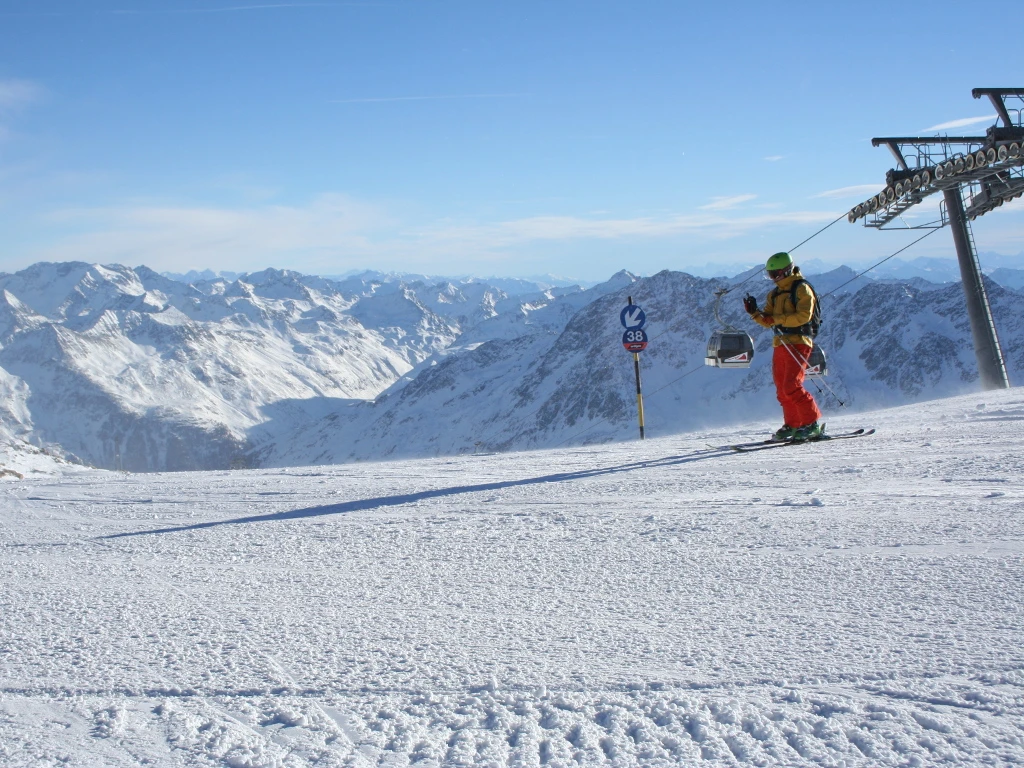 The highest-altitude ski areas are starting to open for ski season soon! Below is a list of ski areas that are projected to open in September and October. Please note the dates have been provided by the ski areas but are subject to change depending on snow cover.... More ›
It's sport like no other, a sport that fills you with a rush of adrenaline as you sail down the side of a mountain in a whirl of white powder. Skiing has come a long way since its origins as a convenient mode of transport, and the Alps has almost always been at the forefront. Responsible for popularizing the sport and then making it accessible to the middle class, the Alps have overseen the rise of skiing from a rich person's holiday novelty to one of Europe's favourite pastimes. Today, horde... More ›