Le Grand Massif is a linked ski area located in the Haute Savoie region, with the summits of Mont Blanc and Buet mountains as a stunning backdrop. This ski area is shared by the ski resorts of Flaine, Les Carroz, Samoëns, Sixt and Morillon, which lie among the Giffre and Arve Valleys. Le Grand Massif ski area offers over 260km of ski slopes, most of which are clustered around Flaine. Up until Sixt, all the other resorts are interconnected by ski lifts.
The ski lift system in the Grand Massif ski area has been well developed and maintained and can carry an impressive 75 000 people per hour! You will, however, from time to time, come across a rather slow lift - nice for a spot of sunbathing and a well-earned rest. Le Grand Massif is certainly your ideal destination if you value beauty in your ski holidays. Samoëns is the only French ski village to be classified a "Monument Historique" and 80% of the terrain at Sixt Fer à Cheval lies in a nature reserve. Aside from just exploring the beautiful surroundings, there are plenty of non-skiing activities to do at Le Grand Massif. This lovely ski area is easy to reach from Geneva Airport and Chambéry Airport.
Snowplaza review
Beginners
Freeride/off-piste
—Intermediate
Cross country
—Advanced
Guaranteed snow
Families & Children
Price level
Snowboard/freestyle
"At the foot of Mont Blanc, Chamonix is a small mountain town with an authentic and welcoming atmosphere. The free ski bus takes you to the ski areas, which each..."
Overview of slopes and lifts in Le Grand Massif
Slopes

Ski lifts

Additional information

Blue slopes

117 km

Drag lifts

34

Start of the season

19 December

Red slopes

107 km

Chair lifts

30

End of the season

18 April

Black slopes

41 km

Gondola lifts

6

Glacier
Off-piste

0 km

Train

0

Min. altitude

900 m

Total

265 km

Capacity

85603 Pers./Hour

Max. altitude

2500 m
Resorts in Le Grand Massif ski area
Skiing in Le Grand Massif
The Grand Massif ski area reaches an altitude of 2500m above sea level and, while it has a good artificial snowmaking system, the ski area enjoys reliable snow cover thanks to its geography. The incredible 14km blue Cascades descent through the natural reserve of Sixt-Fer-à-Cheval is a must, with its spectacular views of Mont Blanc, the Lac de Gers and stunning mountain scenery including frozen lakes and waterfalls and even some local animals if you're lucky. Meanwhile, peaceful Samoëns is a favourite with families, boasting one of France's largest dedicated beginner ski areas. Kids will also have a blast on Ze Marvel Safari, a green funslope at Morillon. Freestylers can head to Les Carroz, which has a boardercross, snow park and slalom track. And finally there's Flaine, an intermediate skier's paradise with its abundance of blue fall-line slopes and very popular with kids thanks to its many creative funslopes. Off-piste enthusiasts can draw fresh lines in the virgin powder at La Combe de Gers, which has a vertical drop of 700m. Without a doubt, Le Grand Massif offers one of the most versatile ski areas in France.
Off-piste & freestyle in Le Grand Massif

Snow parks

2

Tables
Half pipe
Boxes
Quarter pipe
Rails
Boardercross
Off-piste allowed
Kickers
Off-piste zone
Ski pass prices (low season)

Low season 6-day ski pass

Children

Adults

Free up to

Le Grand Massif

EUR -

EUR -

5 Years old
Ski pass prices (high season)

High season 6-day ski pass

Children

Adults

Free up to

Le Grand Massif

EUR 188.00

EUR 250.00

5 Years old
Blogs about Le Grand Massif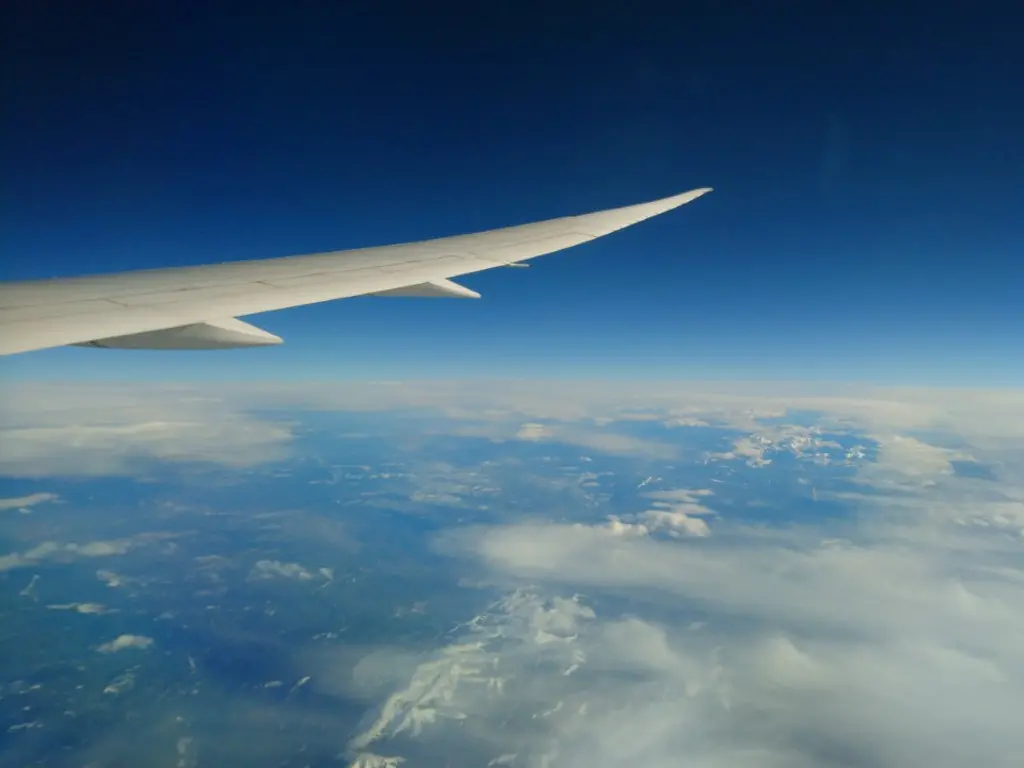 The French skiing airport par excellence, Chambéry Airport comes alive in the winter and welcomes hordes of British skiers and snowboarders. A short flight to this pretty little town will drop you right in the heart of French skiing territory, with access to almost every big French ski area including Chamonix, Les Trois Vallées and Les Portes du Soleil. Chambéry Airport operates seasonal winter flights to more than half a dozen destinations in the UK, mostly with BA. This means it's entirely fea... More ›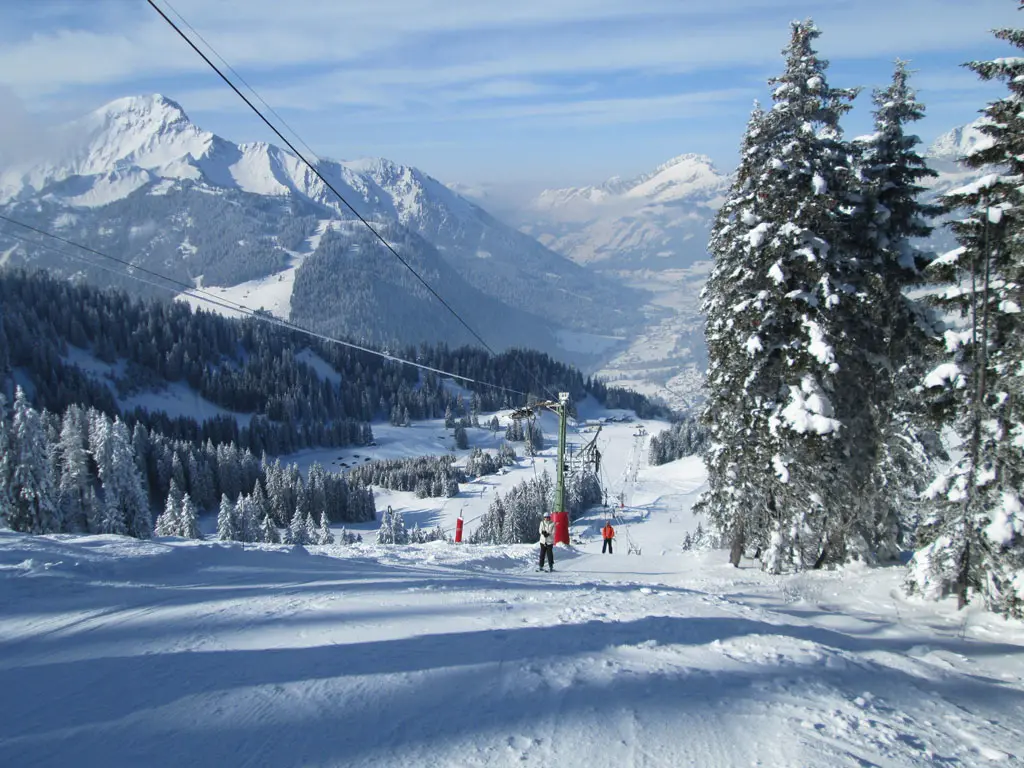 Geneva is a wonderful jumping-off point for many ski resorts. Located on the border between France, Switzerland and Germany, it is within short reach of some of the best skiing in the Alps. And with many budget airlines offering cheap flights into Geneva, there has never been a better time to plan your ski holiday starting from this international city. Once you've landed, renting a car is an easy way to get to your destination with all your ski gear, but it's also possible to take trains. Here i... More ›
(Photo: © Spalder by Thijs Termeer)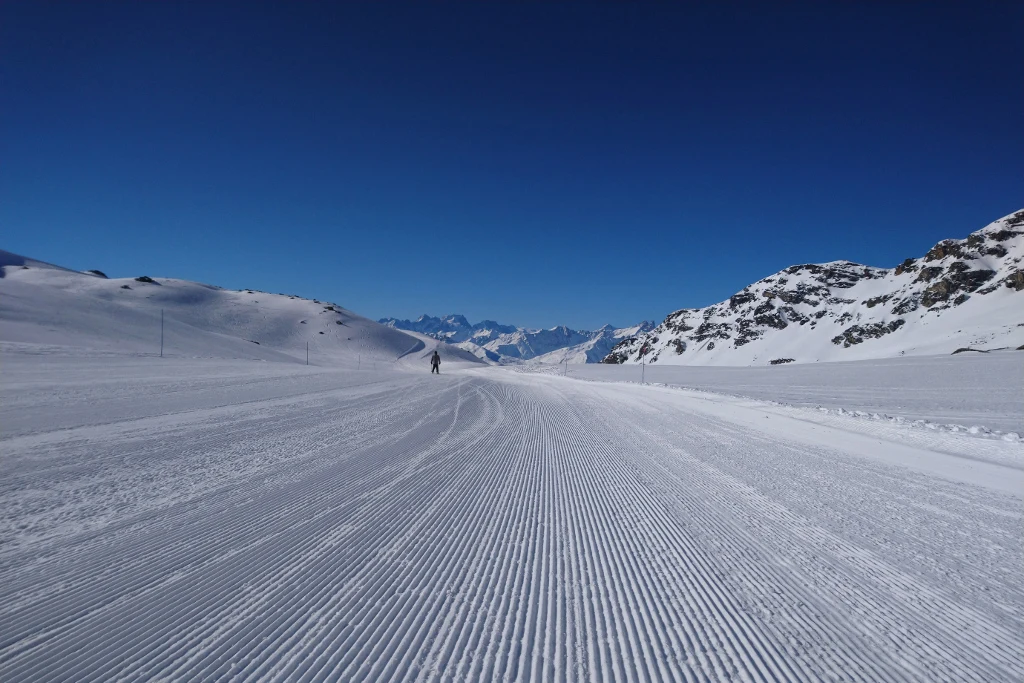 France is known for having a good number of the world's largest linked ski areas, with some of the ski areas measuring over 600km of pistes at altitudes of more than 3000m above sea level. But that's not all France has to offer, and skiers and snowboarders are starting to discover the smaller resorts whose pretty scenery, village atmosphere and varied terrain can easily compete with the biggest names in the Alps. In our list of the top 15 French ski resorts, we've selected some up-and-comers alo... More ›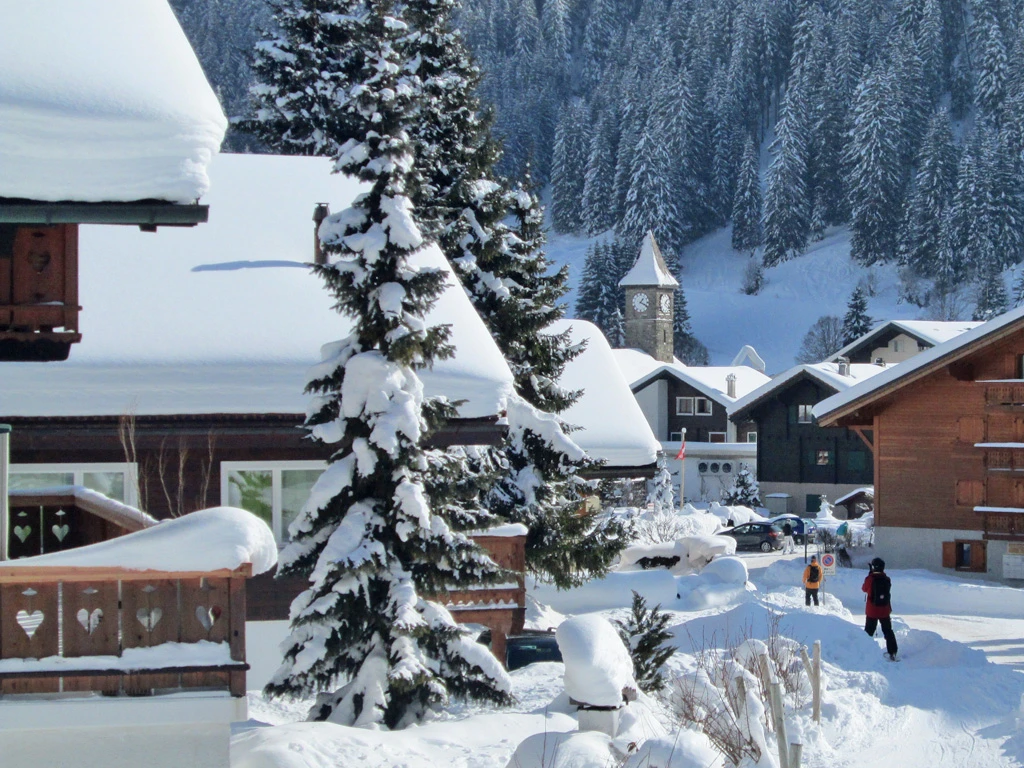 Hordes of skiers flock to the best-known resorts in the Alps every year. There's a reason they're so popular, and you know you're guaranteed to get top-notch skiing, après-ski and accommodation. But you also know there's no way on earth you'll have the pistes to yourself. You know you can expect long queues at the lifts, and you know you'll be lucky if you get a spot on the crammed mountain terrace. So, why not try out one of these ski resorts off the beaten path? They may not have hundreds of k... More ›