Cortina shot up to the ranks of Chamonix and St. Moritz when it hosted the Winter Olympic Games in 1956. Today, this Italian ski resort has become one of the most famous and popular ski holiday destinations in Europe. In the Tofana ski area, you can take the Skitour Olympia route and venture onto the slopes where the 1956 Olympic races took place and which today host the Women's Skiing World Cup! Of the 120km of ski slopes in Cortina's own ski area, about half are dedicated to beginners, with a generous helping for intermediate skiers too.
The ski resort of Cortina d'Ampezzo is commonly known as the Queen of the Dolomites and is an exclusive and rather pricey ski holiday destination. 95% of the ski slopes in the Cortina ski area are equipped with snow-making facilities, so snow conditions are never an issue here. Cortina d'Ampezzo has joined up with the Dolomiti Superski and now offers access to all 1200km of slopes with the Dolomiti Superski pass. Nearby resorts such as S.Cassiano and Corvara in the Dolomiti Superski area can be easily reached from the Falzarego pass in Cortina. Skiing with a view of the pink-tinged Dolomites, a UNESCO World Heritage site, is an experience that can't be beat! Cortina d'Ampezzo has once again been selected to host the Winter Olympics in 2026, and will host the FIS Alpine Ski World Championships in 2021.
Snowplaza review
Beginners
Freeride/off-piste
—Intermediate
Cross country
—Advanced
Guaranteed snow
Families & Children
Price level
Snowboard/freestyle
" Cortina is located in a beautiful valley with a very special view of the cliffs and peaks of the Dolomites, really stunning! You can feel the faded glory he..."
Overview of slopes and lifts in Cortina d'Ampezzo
Slopes

Ski lifts

Additional information

Blue slopes

45 km

Drag lifts

5

Start of the season
Red slopes

55 km

Chair lifts

26

End of the season
Black slopes

20 km

Gondola lifts

5

Glacier
Off-piste

0 km

Train

0

Min. altitude

1224 m

Total

120 km

Capacity

56650 Pers./Hour

Max. altitude

2840 m
Resorts in Cortina d'Ampezzo ski area
Cortina d'Ampezzo and the Dolomiti Superski
The local skiing in Cortina's ski area is extensive and varied. The Mietres ski area is specially well-adapted to children, with its selection of gentle ski runs winding through the woods. Here you can also find a fabulous, dedicated sledge run, popular with children of all ages! The Armentarola run in the 5 Torri area is without a doubt the most stunning ski slope in the Dolomites of Italy. It sweeps down for over 8km and reveals some magical sights such as frozen waterfalls and the fairytale scenery of the valley below surrounded by majestic rocky mountains. More advanced skiers can try the former Olympic piste, now used for the Ladies' World Cup, which is almost 3km long with a gradient of 64%.
Off-piste & freestyle in Cortina d'Ampezzo

Snow parks

2

Tables
Half pipe
Boxes
Quarter pipe
Rails
Boardercross
Off-piste allowed
Kickers
Off-piste zone
Ski pass prices (low season)

Low season 6-day ski pass

Children

Adults

Free up to

Cortina d'Ampezzo

EUR 184.00

EUR 262.00

8 Years old

Dolomiti Superski

EUR 197.00

EUR 282.00

8 Years old
Ski pass prices (high season)

High season 6-day ski pass

Children

Adults

Free up to

Cortina d'Ampezzo

EUR 204.00

EUR 291.00

8 Years old

Dolomiti Superski

EUR 219.00

EUR 313.00

8 Years old
Blogs about Cortina d'Ampezzo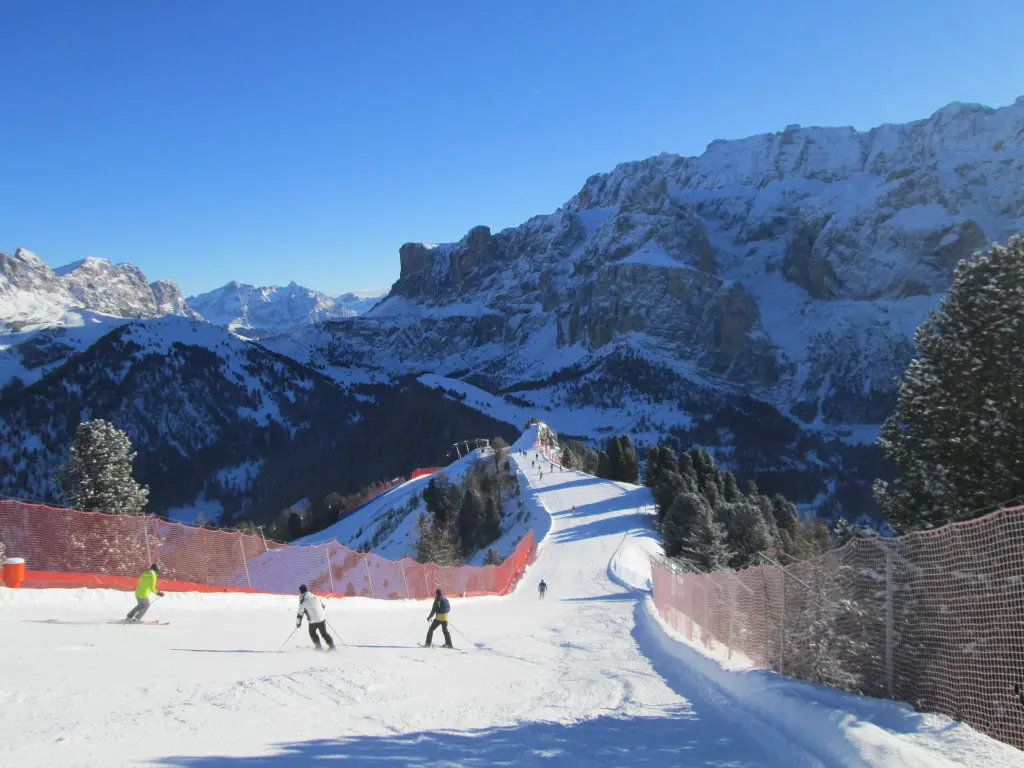 Italy's ski resorts boast sunny pistes, family-friendly facilities and world-famous Italian cuisine. That's not to mention the breathtaking panoramic views from the ski slopes, a good number of which are located in the Dolomites. Whether you haven't been to Italy yet or whether you're dying to go back, it's worth looking into which ski resorts will suit you best. Are you an après-ski fanatic or are you planning a family holiday? Whatever your fancy, discover our picks for the 15 best ski areas i... More ›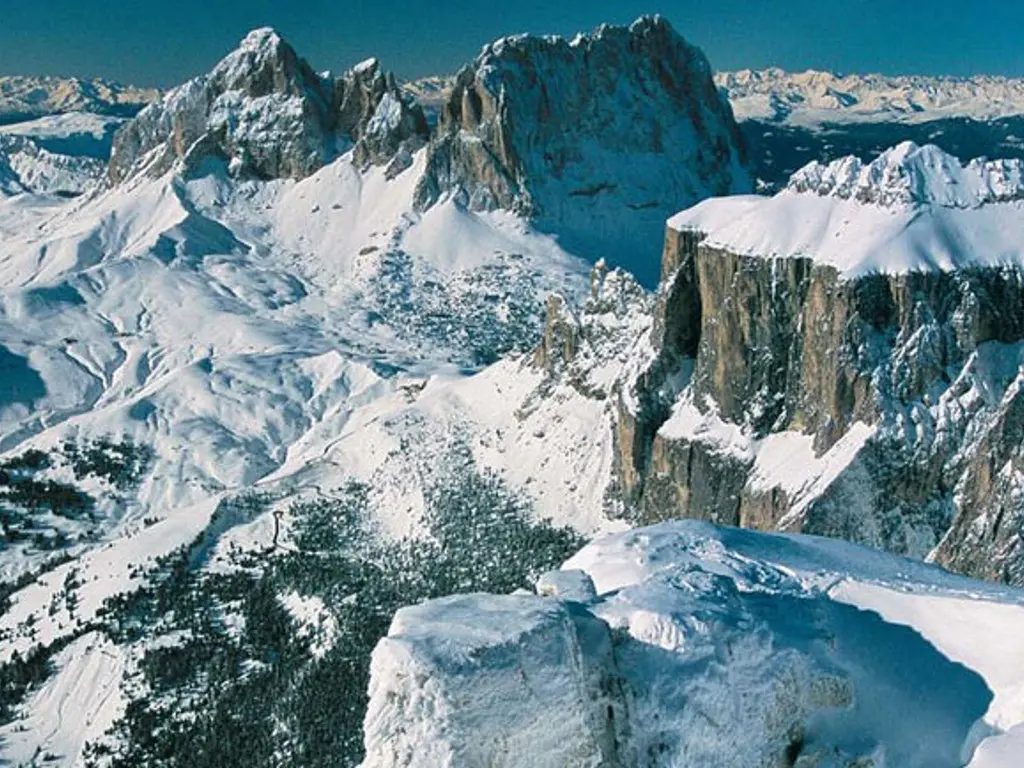 Welcome to one of the largest ski conglomerates in the world! The Dolomiti Superski pass gives access to 12 ski resorts and 1200km of pistes in the beautiful Italian Dolomites. Located in South Tyrol, Trentino and Veneto, the Dolomiti Superski is home to some of the biggest names in Italy, including Cortina d'Ampezzo, Val Gardena and the Sextner Dolomiten. In this guide, we'll tell you everything you need to know about accommodation, weather reports and more ahead of your ski holidays in the Dol... More ›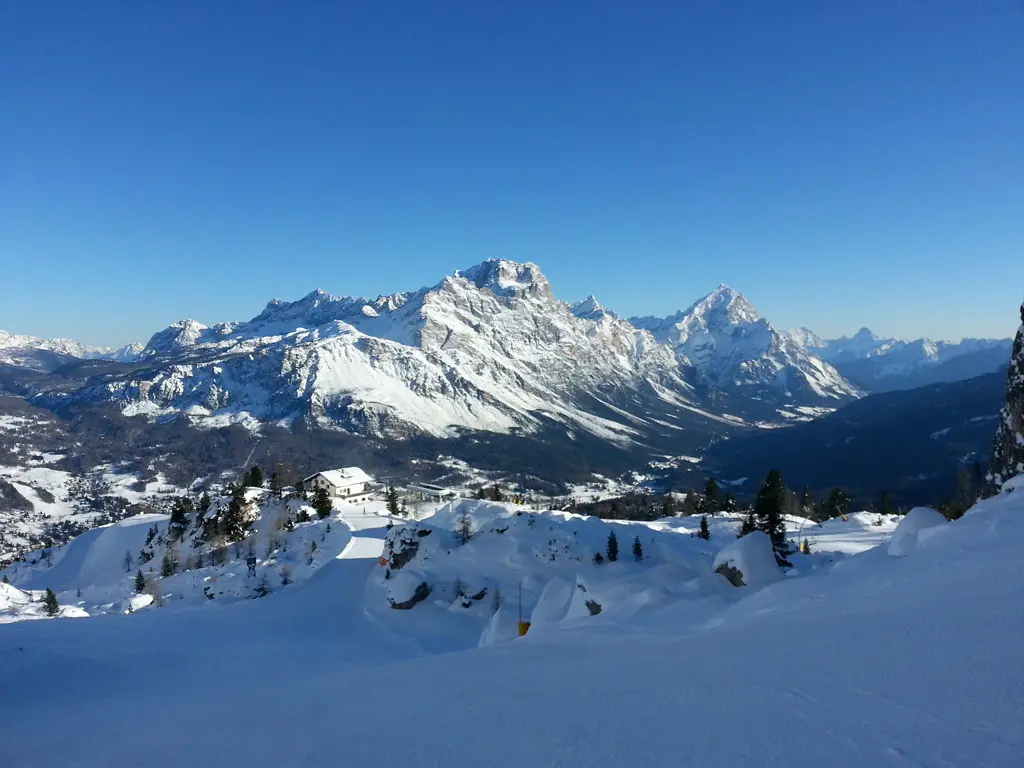 The IOC voted 47 to 34 in favour of Italy as host country of the 2026 Winter Olympics this week. The games will take place in Milan and Cortina d'Ampezzo, which are about a 5-hour drive from each other. Located in the beautiful Dolomites, Cortina d'Ampezzo last hosted the Winter Olympics in 1956. There was only one other contender, a joint bid from Stockholm, the Swedish ski resort of Are and the Latvian city of Sigulda. Both contenders have an established infrastructure and a history of ho... More ›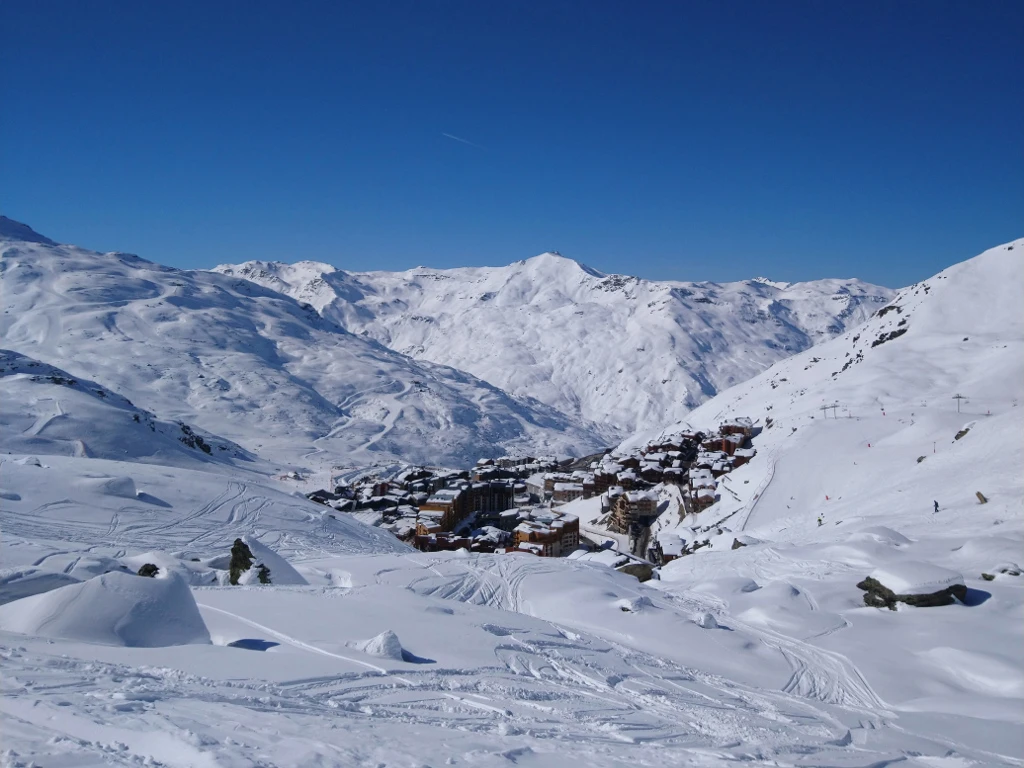 The Alps are home to some of the most spectacular panoramas in the world, but a surprising number of ski resorts manage to totally trash this scenery by constructing the ugliest buildings you can imagine (we're looking at you, Flaine). If booking a ski holiday in a beautiful ski resort is important to you, then check out this list of ten charming alpine villages - with world-class skiing to boot!... More ›
The Olympics made it look easy, skiers and snowboarders effortlessly whizzing down insanely steep slopes and beating each other by a matter of seconds. If you've ever tried tackling a real World Cup piste, you might have found out it's not quite as simple as it looks. Thirsting to push your limits and follow in the tracks of the world's greatest athletes? Here are 7 notorious World Cup pistes where you can show your friends and family what you're made of. You might not master quite the same ... More ›